The Most Economical Five-Star Hotels in the U.S.
Last updated on 09/20/2022
The holiday season is synonymous with travel, but a December trip doesn't always mean a trip to grandma's house. Many people experience a bit of stress with this festive season, so many use this month as an opportunity to enjoy a vacation. One way to reward yourself for all that holiday shopping is a stay at a five-star hotel – but price may also be a concern at this time of year, and it may be a challenge to justify the expense.
Given these circumstance, InsureMyTrip has reviewed recent data from Luxury Link and Google Hotel Search to identify the most cost-effective five-star accommodations in the U.S.
The Most Cost-Effective Five-Star Hotels in Each State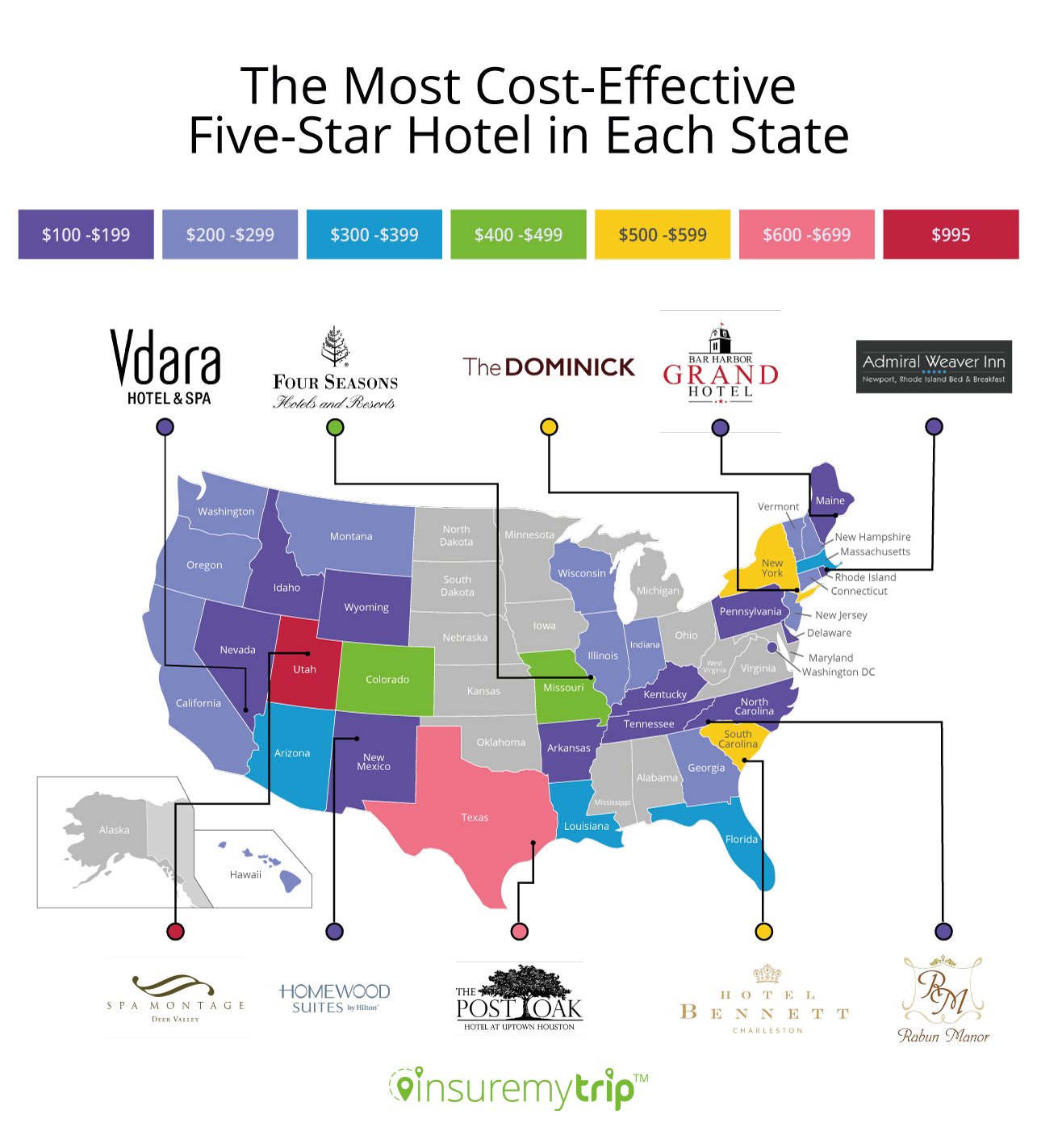 Some hotel chains are so consistent in their pricing that they are the best performers across several states. The following chains had multiple appearances across various states:
The Ritz-Carlton – most economical in Colorado and Arizona
Hilton Hotels – most economical in New Mexico and Pennsylvania
Elsewhere, most of the cost-effective hotels were independent.
Out of the 35 states that currently have five-star accommodations, two-thirds cost less than $300 per night over the Christmas holiday.
Ranking The Most Economical Five-Star Hotels in Each State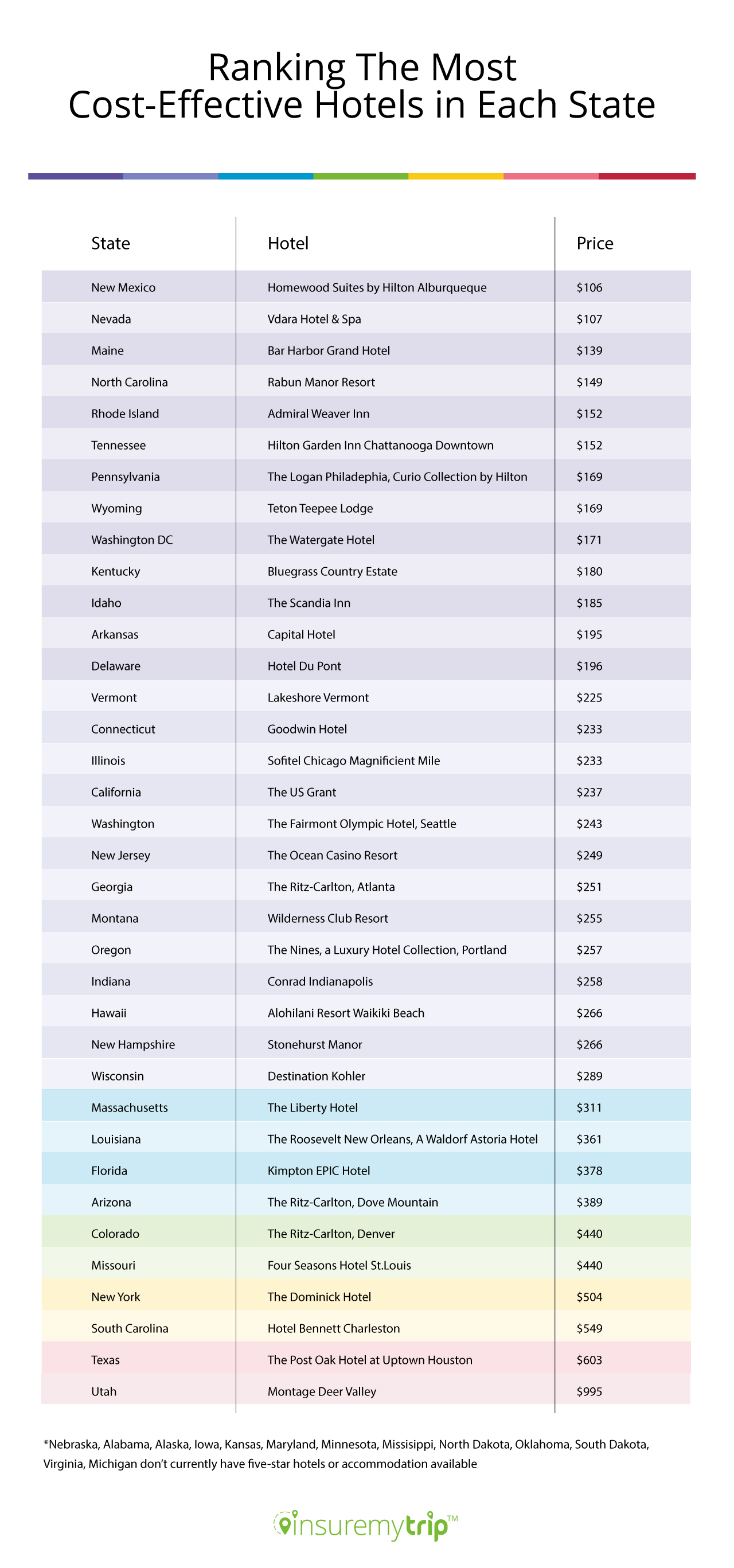 The lowest priced five-star hotel in the U.S. is Homewood Suites by Hilton Albuquerque, New Mexico. Vdara Hotel & Spa in Nevada, Bar Harbor Grand Hotel in Maine, Rabun Manor Resport in North Carolina and Admiral Weaver Inn in Rhode Island make up the five most cost-effective hotels in an independent state, respectively.
The highest priced five-star hotels are located in Utah and Texas. Here the lowest price for a one night stay is $995 in Utah (Montage Deer Valley) and $603 in Texas (The Post Oak Hotel at Uptown Houston).
Methodology
InsureMyTrip searched for five-star hotels on Luxury Link and Google Hotel Search for a one-night stay for two in December 2021.
Only hotels that served breakfast and were less than $1,000 a night were included in the study.