Hotel Safety & Security Tips
Last updated on 03/27/2023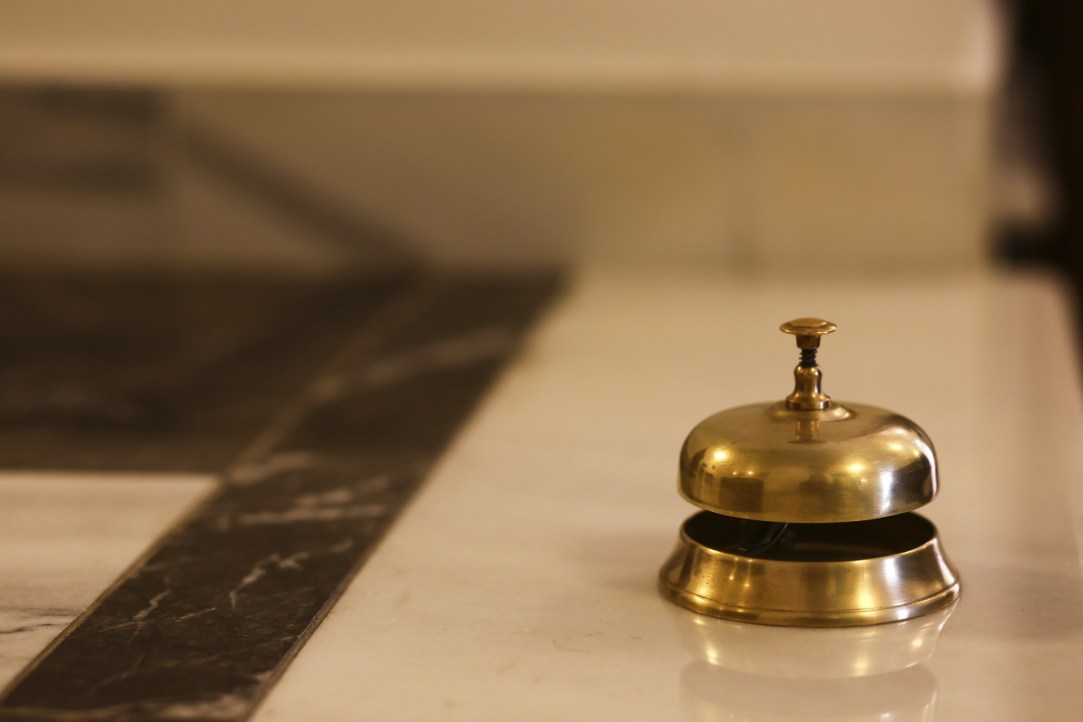 While many vacations and business trips go over smoothly, hotel safety and security should be a priority for travelers. When you are staying at a hotel, you are at risk of forgetting items, having your belongings stolen from your room, or being asked to evacuate the building due to an emergency. Looking for hotel safety and security guidelines? We've outlined a few hotel safety tips to help you stay safe and secure in your home away from home.
Before You Book
Research Your Hotel
Price and proximity to your destination are often two key factors when deciding on a hotel, but don't forget to research the location, especially if this is your first visit to the area. Tools like Google Maps or MapQuest can help you get a feel for the location, which can be confirmed with reviews from fellow travelers on sites like TripAdvisor or Hotels.com. When deciding on a hotel, book your stay with a hotel that has security cameras. Security cameras located in spots like the lobby, hallways, stairwells, and parking lots will help ward off potential criminals.
Request the Right Room
Don't be afraid to request specific a floor because the location is important! Add avoiding rooms on the first and second floor to your hotel safety checklist, as these are the areas most prone to crime. Rooms on the 3rd-6th floors are ideal. Not only is there typically less crime on these floors, but in the event of an emergency, you can quickly get downstairs and evacuate the building.
After Check-In
Know Where the Emergency Exits Are
Many rooms will have notices listing hotel safety and security procedures for evacuation along with a fire escape plan. Don't assume that the exits will be clear and easily identifiable. Once you get a chance to check-in and put your bags down, take a walk to find your nearest exit. You might even want to take a picture of the fire escape plan and the hotel safety checklist on your phone for reference.
Shut Your Window Curtains
Not only is this going to help you sleep better, but it can keep your itinerary private. By closing your curtains, you are giving yourself a physical blocker from the rest of the world knowing your schedule and when your room is left unattended. Remember: if you can see into other buildings from your hotel, other people in those buildings can see into your room.
Don't Publicize Your Personal Details
You can make yourself a target by announcing your room number or other personal information. You never know who may be listening as you check-in. Want to avoid the front desk clerk announcing your name, phone number, room number, or other personal details during check-in? Book your room online. This way you won't have to confirm your information verbally, and you can request that the clerk write your room number down when you arrive.
Lock and Secure Your Valuables
No matter how nice your hotel or resort may be, locking your door and securing your valuables is a good habit to have. Keeping your passport and other travel documents safe and concealed is a no-brainer. Utilize the safe in your room to secure copies of your documents. If you have concerns about the safe, or if your room does not have a safe at all, considering packing your travel documents in a bag with a travel lock for an added layer of security.
Use the "Do Not Disturb" Sign
The "do not disturb" sign will help cut down on the number of people going in and out of your room during your stay. Fresh towels each morning are great but can be directly requested at the front desk. If you do need your room cleaned by housekeeping, it's best to secure your valuables in a safe or keep them on you.