6 Water Park Safety Tips
Last updated on 03/27/2023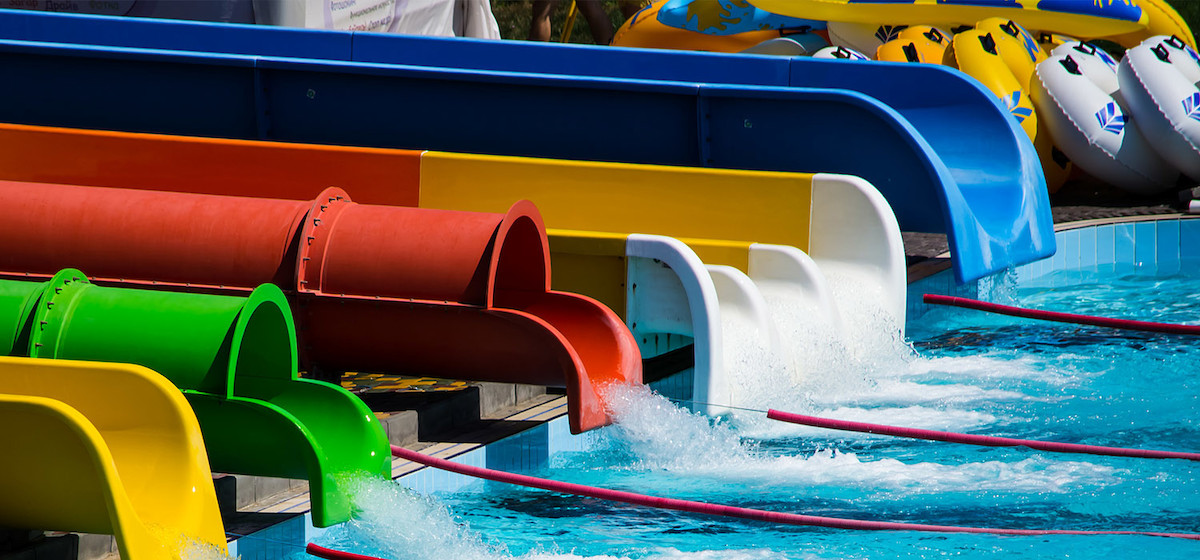 Staying Safe at the Water Park
Let's face it – you are probably going to a water park to make your kids or grandkids happy. To keep them happy, you'll want to keep them safe too. Your comprehensive travel insurance plan includes medical coverage, but InsureMyTrip has compiled some water park safety tips so you never have to use it.
Always Keep Young Ones in Your Sight
Whether they are good swimmers or new swimmers, do not let them out of your eye sight. Ask the kids to swim close together, so you can easily keep careful watch for any potential danger. Keeping a watchful eye will keep you in front of any possible dangers that may arise, especially when it comes to water park safety.
Give Them Floaties or Life Vests
If you've got a new swimmer with you, the safest thing to do is equip them with floaties on their arms or a life vest. You'll be watching, but chances are they are daring for independence and wading the shallow end of the wave pool alone. This can give them a level of protection even if you are a short distance away. It's also great for helping them bop back up after a long, fast water slide.
Wear Sunscreen and Lip Balm
If you are going to an outdoor water park, you'll want to bring sunscreen and lip balm with you. The sun can be brutal, even if the wind is blowing and it's a cooler day. Plus, the water really does reflect the sun. Keep sunblock on yourself and the kids with you. Lip balm will help to protect your lips from the elements as well.
Drink Lots of Water
Stay hydrated. Even though the children will probably beg for it, try to keep them away from sugary drinks like soda or juice. These drinks can often lead to dehydration, even though you do not feel parched. Water is the best way to keep healthy with the sun beating down.
Obey the Park Rules
They are there for a reason. Some water parks may have different rules because of the attractions they contain. Make sure you review the rules with your children before letting them loose. Common things like no running or eating in the pools should be easy – but others may be tricky. Make sure you know all the height requirements for the park rides to eliminate frustration.
Bring Warm, Dry Clothes
After spending the day in and out of water slides and wave pools, you and the kids are going to be shivering! Switch out those wet swimsuits for warm and dry clothes for the ride home. Maybe it will even help them fall asleep on the drive back – here's to hoping!