Tips for Booking a Family Cruise
Last updated on 12/14/2020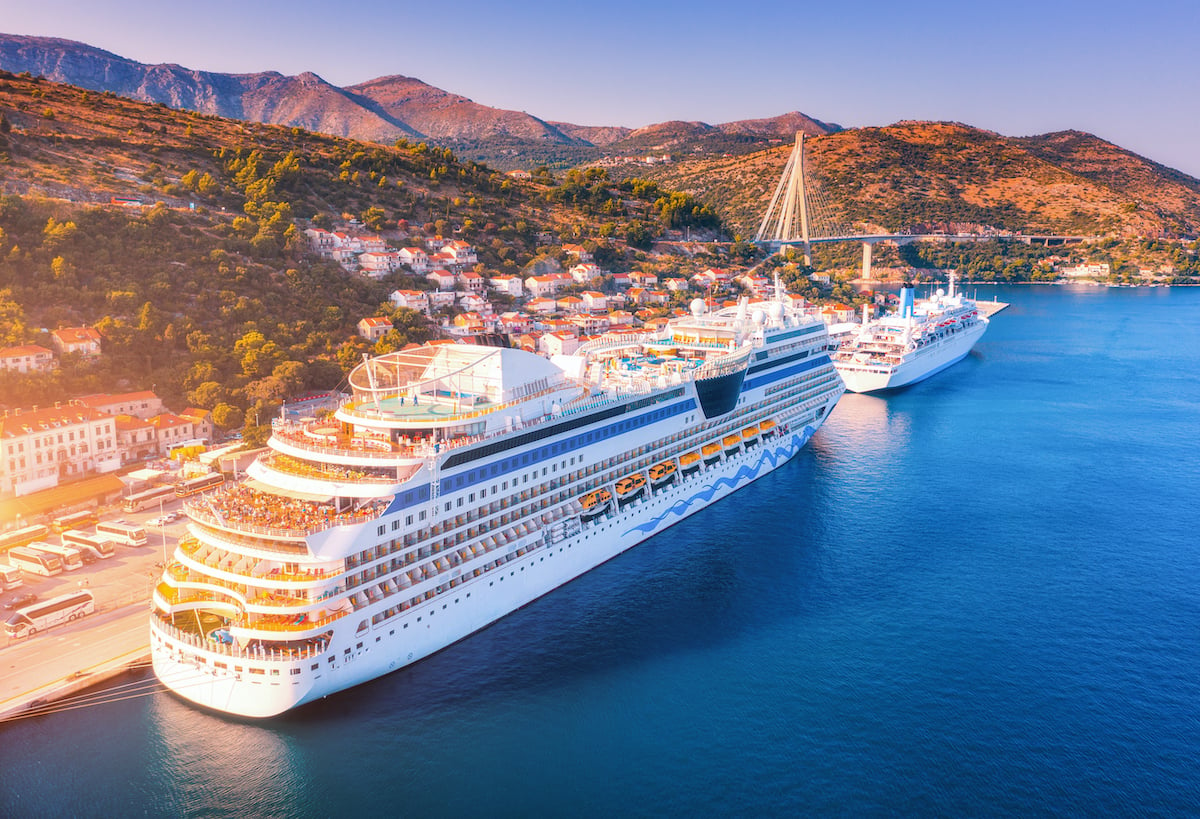 When to Book a Family Cruise
It's an annual travel industry ritual: Wave Season. Traditionally, January marks the beginning of this highly-anticipated time, during which bargains on cruises are at their peak. Travelers looking to get a good deal on their next family cruise vacation are already scouting the different offers at various cruise lines and travel sites.
Hot in cruise industry news right now, of course, is the Disney Dream--the third and latest addition to the family entertainment giant's fleet of ships. While there are some deals to be had aboard the "Dream," there are also many, many bargains on offer for families who are willing to consider cruising aboard a different Disney ship or even a completely different cruise line altogether. As the "Dream" continues to steal headlines, it's easy to forget the fact that there are excellent opportunities for families to experience cruising on a variety of lines, and this is definitely the season to book those deals.
Plan Your Family Cruise Ahead of Time
Some cruise aficionados advocate waiting until late in the Wave Season to book, since there may be even deeper discounts on certain fares late in the game; but for family travelers, the motto should be Early, Early, Early. Since the roomiest accommodations--usually the ones that are most appropriate for families--tend to go first during Wave Season, waiting too long could mean that you show up for your voyage to find that your discounted cabin's sleeping configuration doesn't accommodate your toddler. Taking advantage of the "good" deal and having some peace of mind is definitely preferable for families, rather than waiting to see if you can get a "great" deal with less certainty about how the details will suit you and your small traveling companions.
While we're on the subject of peace of mind, another essential for families booking cruises right now is an appropriate travel insurance policy. Besides being a wise decision in terms of planning for your family's safety and comfort while on vacation, travel insurance is a smart move for budget-conscious Wave Season cruisers for several reasons:
Family Rates
Families who are looking for the best deal on their cruise vacations may believe that the added expense for travel insurance will bust their budgets. However, many travel insurance policies are in fact family-friendly, offering coverage at no cost for children under the age of 17 who are traveling with an immediate family member. Coverages will vary, as will the definition of "immediate family"--some policies restrict this to parents and grandparents, while others expand to aunts, uncles, etc.--but it is possible to purchase travel insurance for your whole family, while paying for only the adults.
Kids Get Sick
Even if the little ones are in top form when you set out on your family cruise, anyone who's ever come into contact with a human being under the age of 12 understands that "perfectly well" can turn into "factory of germs" seemingly overnight. If one of the kids gets sick while on board the ship, you'll have to take advantage of the medical care available to passengers--and depending on your particular health insurance policy, as well as your cruise itinerary, you may not be insured for on-ship care. With travel insurance for your trip, you'll probably still have to pay up-front for the expenses, but you'll receive reimbursement for that visit to the infirmary once you're back on land.
Did we mention kids get sick? ...At the least convenient times, like the day before you're supposed to leave. If you have to cancel your trip due to illness (yours or theirs), the right travel insurance policy will allow you to recover your pre-paid costs.
Camping in the Airport Sounds Fun Until You Do It
What with all the unpredictability we've seen lately in-flight status--the weather, among other factors, is doing air travelers no favors--it's always worth considering that if you've got to take a plane to your port of departure, there's a chance you'll be delayed. Sure, for a few hours, you can amuse the kids with people-watching, portable gadgets, and the duty-free shop; but if your delay stretches as long as some of those we've seen recently, you may need to consider leaving the airport and getting comfortable. Travel insurance can help cover the costs for meals and accommodations if your delay lasts more than 5 or 6 hours--an indispensable benefit for your family's well-being, and the sanity of all the other travelers.
We could make any number of arguments in favor of insuring your family cruise, but the bottom line is this: When you catch that great bargain during Wave Season, you'd be wise to consider the money you've saved on the trip as funding for a travel insurance policy that meets your family's needs. We recommend calling one of our expert Customer Care representatives at 800-487-4722 to find out more about the features we've mentioned here, as well as any other important benefits that may be ideal for your family's cruise.