Insuring Your Cruise
Last updated on 07/06/2023
---
---
Cruise insurance is especially important to consider when booking a cruise because of the unique multi-leg nature of traveling by cruise ship. Depending on the plan, cruise travel insurance can protect you if you miss a leg of your trip or have an emergency evacuation from the sea. When traveling abroad by ship, cruise trip insurance can cover you for unexpected medical issues. We invite you to get a personalized insurance quote for your cruise and compare the available plans. If you are primarily interested in emergency medical coverage, please read more about our travel health insurance plans we have available.

However, it's important to be cautious about where you get travel insurance for a cruise. Typically, to find the best and most robust cruise insurance it's most advisable to look at cruise insurance reviews and then buy travel insurance for your cruise from a third-party source — not from the cruise line itself or from a booking site. These types of travel insurance plans tend to be limited in their coverage and may not include the essential benefits you need for your individual comfort and safety. They may be written in a way that is more likely to benefit the cruise line operator rather than the cruiser. Our online insurance comparison app now recommends cruise insurance plans for travelers who identify they are traveling by cruise. Whenever you purchase travel insurance for a cruise, make sure to find out what type of coverage is available to you for the following concerns:
Emergency Medical Care
If you should unexpectedly fall ill or become injured while you're on your cruise, you'll need some sort of medical insurance coverage to offset the expense of the care you receive. Many cruisers don't know that their home medical insurance provider may not cover any care they receive outside of their home country and some may only cover a portion of the costs. Travelers on international cruises with primary Medicare insurance should be particularly concerned with this type of benefit, as Medicare does not traditionally cover any kind of medical care outside of the United States.
Emergency Medical Evacuation
While rare, emergency medical evacuations are a genuine possibility for cruisers. Whether the emergency is severe enough to require an air rescue from the ship, or whether it involves emergency transport from the nearest port-of-call, the costs can be expensive if not covered by insurance. Travelers who are particularly concerned about the possible quality of medical care in an unfamiliar area of the world may want to consider the optional Hospital of Choice benefit as an additional coverage. The benefit may allow for transfer to another hospital in the event that the attending physician determines evacuation is medically necessary.
Baggage Loss or Baggage Delay
Between airlines, ships, and ports-of-call there are plenty of opportunities for luggage to be delayed, lost in transit or stolen. Baggage loss coverage may help recover the costs of replacing lost items, or baggage delay coverage may help reimburse for the necessities purchased while waiting for bags. Having baggage can significantly decrease the stress of losing your belongings.
Identity Theft
Losing personal documents, such as passports, is indeed a possibility when on a cruise. Identity theft protection is a unique service offered by some travel insurance providers. This coverage may include a toll-free assistance line to help guide you through the process of minimizing possible damage to your credit or financial reputation. It can also assist in important communications and monitoring to help replace your documents as quickly as possible and continue your cruise.
Financial Default
One significant benefit that third-party insurance plans offer is possible coverage for financial default. In other words, if your cruise line operator or another travel supplier related to your cruise goes bankrupt after the waiting period on the policy (typically 10 days after purchase), financial default coverage potentially would allow you to recover the money paid to that travel supplier. It's important to note that financial default coverage is generally a time-sensitive benefit, so be sure to look into purchasing your travel insurance soon after you make your initial trip payment. It is important to read the details of the plan as some do restrict coverage for financial default of the travel supplier, tour operator, travel agency, organization or firm that you purchased the trip from.
Hurricanes and Other Bad Weather
Cruise ships are obviously especially vulnerable to the effects of hurricanes or other severe weather. While most comprehensive travel insurance plans will not offer coverage if your cruise departs as scheduled, the plan may cover you if the cruise is canceled or cut short. Trip cancellation coverage can help to recoup any costs that the cruise company will not reimburse. Some plans written for cruises do have coverage for itinerary changes or excursion cancellation due to weather conditions. There are also important travel insurance benefits available that are related to bad weather that causes damage to your home and renders it uninhabitable, such as trip interruption coverage.
---
What About Travel Insurance Offered by a Cruise Line?

Luxury Cruise
See plan
Carnival
Cruise Insurance
Celebrity Cruises
Insurance
Costa Cruises
Insurance
Disney Cruise
Insurance
Holland America
Cruise Insurance
MSC Cruises
Insurance
Norwegian Cruise
Line Insurance
Princess Cruises
Insurance
Royal Caribbean
Insurance
Viking Cruise
Insurance
Baggage Loss
$2,500
Covers up to
$1,500
Only
$1,500
Only
$1,500
Only
$3,000
Covers up to
$1,000
Only
$1,000
Only
$3,000
Covers up to
$3,000
Only
$1,500
Only
$3,000
Covers up to
Baggage Delay
6+ hours
$1,000 max
24+ hours
$500 max
24+ hours
$500 max
24+ hours
$500 max
24+ hours
$500 max
24+ hours
$500 max
24+ hours
$100 max
24+ hours
$750 max
24+ hours
$500 max
24+ hours
$500 max
24+ hours
$1,000 max
Emergency Medical
$150,000
Covers up to
$10,000
Only
$25,000
Only
$10,000
Only
$20,000
Only
$10,000
$25,000
Only
$20,000
Only
$20,000
Only
$25,000
Only
$100,000
Only
Medical Evacuation
$1,000,000
Covers up to
$30,000
Only
$50,000
Only
$30,000
Only
$30,000
Only
$50,000
$50,000
Only
$50,000
Only
$75,000
Only
$50,000
Only
$250,000
Only
Missed Connection
3+ hours
$2,500 max
X
3+ hours
$300 max
X
X
X
X
X
X
3+ hours
$300 max
X
Trip Delay
6+ hours
$1,000 max
3+ hours
$500 max
3+ hours
$500 max
3+ hours
$1,000 max
6+ hours
$500 max
3+ hours
$500 max
12+ hours
$600 max
3+ hours
$500 max
3+ hours
$1,500 max
3+ hours
$500 max
12+ hours
$1,500 max
Cancel For Any Reason
Up to 75%
Cash
Up to 75%
Future credit
Up to 90%
Future credit
X
Up to 75%
Future credit
Up to 90%
Waiver
X
Up to 90%
Future credit
Up to 100%
Future credit
Up to 90%
Future credit
Up to 100%
Future credit
Trip Cancellation
Up to 100%
Trip cost
Cancellation
Waiver
Cancellation
Waiver
Up to 100%
Up to 100%
X
Up to 100%
Up to 100%
Cancellation
Waiver
Cancellation
Waiver
Up to 100%
Pre-Ex Waiver
Within 14 days
of ITP
X
X
X
X
Sudden worsening
of condition
Within 24 hours
of final payment
X
X
X
X
Pre-Ex Period
60 days
60 days
60 days
60 days
60 days
X
60 days
60 days
60 days
60 days
60 days
# of Covered Reasons
18
9
7
6
9
6
20
7
5
5
21
This is a general representation of coverage and some benefits may differ based on your quoted information or not be available if all eligibility requirements aren't met. Please read your state specific policy for full coverage details. Coverage may not available in all states. Cruise Line coverages are based on platinum (not standard) policies.
InsureMyTrip researchers evaluated popular cruise lines and found while many plans offer basic travel insurance perks, few offer robust trip cancellation insurance or expansive emergency medical care coverage.
The findings suggest that cruisers should review the travel insurance coverage advertised by their cruise line to understand what exactly it covers — and what it doesn't.
InsureMyTrip recommends that cruisers compare coverage with a travel insurance comparison website before choosing a plan offered by their cruise line.
Cruisers will likely discover that comprehensive travel insurance plans aka 3rd party travel insurance available on InsureMyTrip will offer far more coverage options, often at a lower price.
Cruise Line Travel Insurance Downfalls
Limited number of reasons for cancelling a trip
Most fail to cover pre-existing conditions, so older travelers and those that may be traveling with a condition could find themselves not covered if they need to cancel/interrupt or seek medical attention during the trip for it.
Medical coverage is typically lower than what we see on third party travel insurance plans.
For some cruise line plans, Trip Cancellation is a "penalty waiver" offered by the cruise line, not the same thing as a traditional insurance benefit and will have a very limited number of covered reasons for cancellation.
CFAR is typically offered through the cruise line as a type of waiver, and reimburses credits/voucher, not cash as a third-party plan would.
Fail to cover the financial default of the cruise line or common carrier.
Typically, a cruise plan will not cover the full trip cost. So, if you are booking flights and accommodations separately from the cruise, you would need separate insurance to cover those expenses. With a third-party insurance plan, you can insure all of them on one policy.
Most cruise line plans only offer secondary coverage.
Most cruise line plans will not include "inconvenience benefits" like you might find on some cruise specific third-party cruise plans.
Cruise Line Travel Protection vs. 3rd Party Travel Insurance
Coverage Type

Cruise Line
Travel Protection

3rd Party Travel Insurance
(available on InsureMyTrip)

Cancel For
Any Reason

No Cash, Credits Only

Cash

Trip
Cancellation

Limited Covered Reasons

Many Covered Reasons

Emergency
Medical

Low Limits

High Limits

Pre-Existing
Conditions

No

Yes

Trip Cost

Only Cruise Insurable

All Costs Insurable

Financial
Default

No

Yes

Baggage
Delay

Delay Must
Be Many Hours

Few Hours
Bottom line — your cruise line may offer some protection. However, it will not provide the same amount of coverage available from traditional travel insurance.
A comprehensive travel insurance plan purchased from InsureMyTrip can cover the entire trip cost in addition to providing robust key benefits including emergency medical coverage, emergency medical evacuation, trip interruption, trip delay, baggage coverage, and 24/7 emergency assistance. Typically, these plans will run 4-8 percent of a total trip cost.
Travelers seeking additional assistance when evaluating their travel insurance options can contact a licensed travel insurance agent for help.
---
Unique Travel Insurance Coverage for Cruises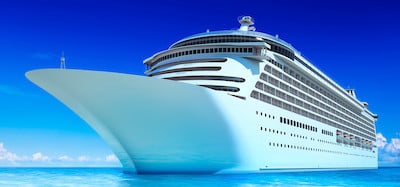 When you are planning a cruise, you have specific travel needs that are different from a traditional traveler – for obvious reasons. This is not your normal "fly away, vacation and fly home" trip. You'll be meeting up with your cruise, vacationing out on the deep blue sea, probably experiencing some new things through excursions and then coming home to reality.
These differences mean you'll need unique travel insurance coverage for your trip. A typical comprehensive plan would be a great option for any traveler, even cruisers. But there are some comprehensive cruise insurance plans that offer specialized coverage specific to the needs of cruisers. Below are some examples of coverage you can find if you look carefully at the plan details:
Return Home Early
It's a new twist on trip interruption coverage. This coverage allows you to abandon your cruise for any reason and provides reimbursement of your transportation costs, up to the specified benefit limit, in order to get home. This coverage is available if all eligibility requirements are met and is available in most states.
Shipboard Service Disruption
Unfortunately, in the past few years, cruise lines have been in the spotlight for situations that often end the cruise early, cause travelers to become sick or leave them stranded in the middle of the ocean. If there is a fire or mechanical breakdown, the Shipboard Disruption benefit can provide a one-time payment of the amount stated in your plan, to compensate you for the inconvenience. This coverage is available in most states.
Pre-Paid Excursion Reimbursement
Because you planned ahead, you probably added your pre-paid, non-refundable excursions to your trip cost when purchasing your travel insurance plan. Well, if the cruise line changes your itinerary after your departure, this can throw a wrench in your plans. This coverage will provide a one-time reimbursement, up to the limit on your confirmation, for pre-paid, non-refundable activity expenses that you have lost. This coverage is available in most states.
Missed Connection
Like we always say – no one is immune to travel mishaps. Sometimes when you are traveling to meet your cruise, you get delayed on the way. If you and your travel companions are delayed 3 or more hours due to a covered reason and you miss your cruise departure, this coverage may reimburse, up to the stated limit, for expenses to help you rejoin your ship. However, depending on the travel insurance company, you may only be eligible for benefits if you left adequate time between your delayed flight and missed connection. The amount of coverage will vary from plan to plan.
As of July 2021, some cruise lines will not allow travelers to join their cruise if they miss the initial embarkation at the departure port. This is due to the health screening and other processes that are performed there, and are not able to be made up down the line. Due to this new restriction, missed connection coverage may not apply if you are not allowed to rejoin the ship after departure.
Before purchasing a travel insurance policy, we encourage all customers to look into their specific cruise line's restrictions and understand how coverage may work in the event of a missed connection.
Ship-to-Shore Coverage
Locating this coverage in your average comprehensive plan will be difficult. This is a rare benefit that is defined as a part of emergency evacuation. Essentially, the travel insurance company will assist with making arrangements to get you off the cruise ship and to an onshore hospital if your condition warrants an evacuation. Of course, there may be exclusions or exceptions due to your ship's location. But this benefit allows you to have peace of mind knowing that assistance, in an unfortunate situation, is just a phone call away, even if you are aboard a cruise ship.
Like we said, not all comprehensive travel insurance plans will have these benefits. While they can be beneficial to most cruisers, there may be some coverage limitations as well as eligibility requirements. We always recommend contacting our Customer Care Center to answer any questions you may have on the coverage and plans prior to purchase. Finding the right plan means you can travel worry-free.
---
Frequently Asked Questions
Do You Need Special Insurance for a Cruise?
Due to the unique nature of traveling by cruise ship, travel insurance is strongly recommended for all travelers. Depending on the plan, cruise travel insurance can protect against missed connections, an emergency evacuation, unexpected medical issues, baggage loss, and more.
As of July 2021, some cruise lines now recommend or require unvaccinated American passengers to show proof of valid travel insurance as a condition of boarding. InsureMyTrip offers cruise travel insurance plans that meet and/or exceed such requirements.
Is Cruise Insurance Worth It?
At InsureMyTrip, we have heard from customers time after time that travel insurance is worth it and they were thankful to have it. While travel insurance cannot prevent mishaps from occurring, it can reduce the burden of unexpected expenses and additional travel arrangements that need to be taken care of with very little notice.
It can protect the cost of your trip if you have a travel delay or need to cancel, offset added expenses due to a travel delay or lost, delayed or damaged luggage, and protect against expensive medical bills if you are injured or ill while traveling abroad.
Compared to the cost of a cruise, travel insurance is a smart investment. Plans are not one-size-fits-all, as the price and conditions will vary, but generally travelers can expect to pay 4% - 10% of their total, nonrefundable trip costs.
What Does Cruise Insurance Cover?
Typically, cruise insurance will include coverages for:
Emergency Medical
Emergency Medical Evacuation
Baggage Loss or Delay
Identity Theft
Financial Default
Hurricanes or Severe Weather
Cruise insurance may also offer unique coverages such as:
Return Home Early
Shipboard Service Disruption
Pre-Paid Excursion Reimbursement
Missed Connection
Ship-to-Shore Coverage
Plans will vary as some of these coverages have limitations and eligibility requirements. We recommend speaking directly with a Customer Care agent to ensure your policy has the right coverages for you.
What If I Miss My Cruise?
Generally, the Missed Connection and Trip Interruption benefits may help cover expenses so you can rejoin your cruise ship at a later point. However, as of July 2021, some companies - such as Royal Carribean and Carnival - may not allow travelers to join a cruise if they miss the initial embarkation at the departure port. This is due to health screenings that take place only upon embarkation and cannot be performed later. In this case, the Missed Connection benefit would not be able to apply. Be sure to review the policies and understand the restrictions for your specific cruise line before purchasing insurance.
Does the Travel Insurance Provided by my Credit Card Cover My Cruise?
While your credit card may offer some travel protection, it will not provide the same amount of coverage available from traditional travel insurance providers.
Can I Get Travel Insurance After I Book My Cruise?
A common question we receive is "how late can I purchase my travel insurance?" We recommend purchasing early, ideally after making your first payment towards your trip. Some benefits are time-sensitive, such as coverage for pre-existing medical conditions or the optional Cancel for Any Reason benefit. And while some plans offer post-departure benefits or can be purchased last minute, we advise not to wait to start comparing travel insurance plans.
How Does Cruise Insurance Cover COVID-19 Travel Concerns?
Coverages for COVID-19 related travel concerns vary by policy and provider, so travelers are encouraged to use our new COVID-19 recommendation tool. This tool is now part of the quote process and can be selected to help guide you to the plans best suited for these concerns.
Generally speaking, comprehensive coverage may apply in the following unforeseen scenarios:
Emergency Medical Coverage
Emergency Medical Evacuation Coverage
Trip Interruption
Cancel For Any Reason (optional, time-sensitive benefit)
Over the course of the coronavirus pandemic, many traditional travel insurance companies have expanded or adapted their existing coverage for travelers. In addition to the coverages above, examples of these may include:
Reimbursement for covered medical treatment during a trip due to a COVID-19 illness
Get sick with COVID-19 and must cancel a trip by physician's order
Physician orders a quarantine before trip
Lost a job during the coronavirus pandemic by no-fault of your own
For travelers concerned with cancellation, Cancel For Any Reason (CFAR) offers the most trip cancellation flexibility and is the only option available to cover fear of travel. CFAR is an optional, time-sensitive benefit with eligibility requirements, so not all travelers will qualify. Full terms of coverage will be listed in state-specific policy. If eligibility requirements are met, reimbursement is up to 50%-75% of the insured pre-paid non-refundable trip cost.
No matter what coverages you are interested in, our licensed representatives are available to help you identify the right policy, read the fine print and review any exclusions before you purchase a policy.
Disclaimer: The information contained in this article serves as a general overview of benefits and should only be used for informational purposes. Refer to your individual certificate of insurance for specific coverages, exclusions and benefits. When in doubt, please contact one of our licensed agents for additional assistance.