Best U.S. States for Camping
Last updated on 09/19/2022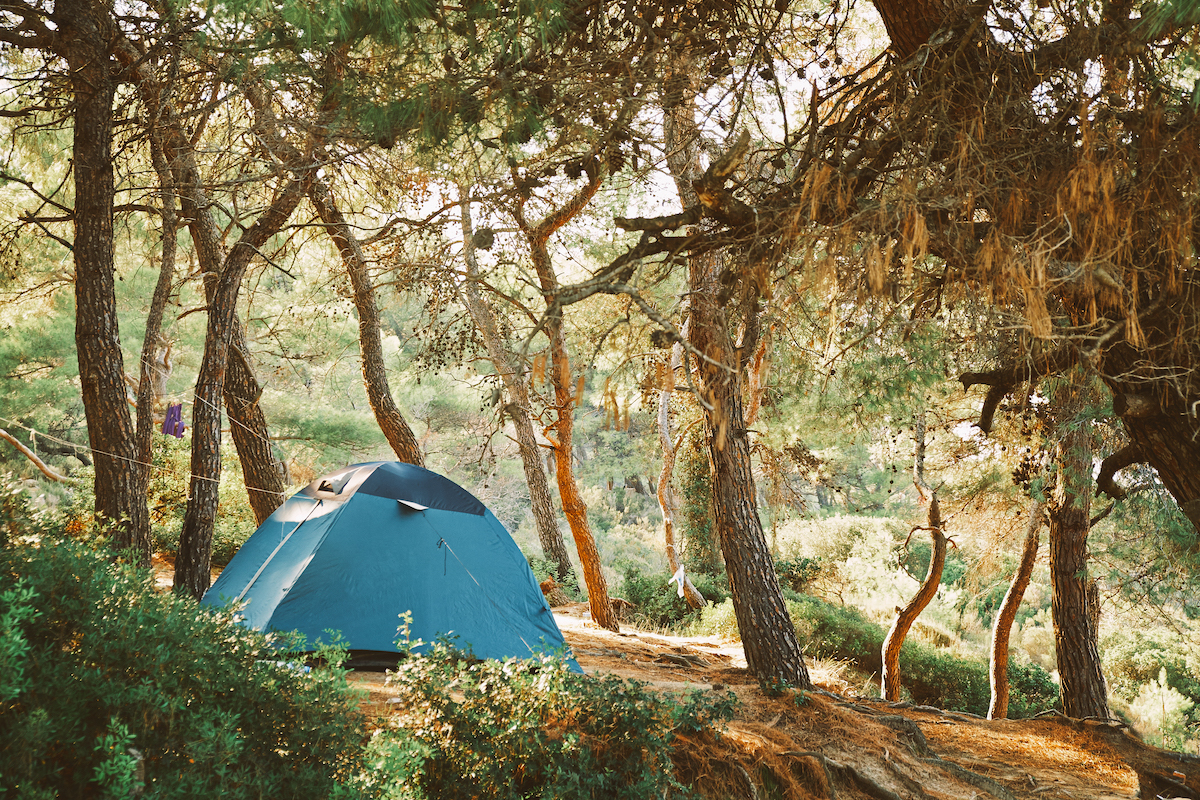 According to a survey by InsureMyTrip in 2020, nearly 90% of Americans hoped to take a vacation before 2021, despite the changing requirements, international restrictions, and general uncertainty associated with the COVID-19 pandemic. Many travelers made this plan a reality and focused on new experiences through domestic travel.
RVshare, a Recreation Vehicle, or "RV" rental service, reported a record 650% increase in rentals, confirming road trips and camping as the trending vacation choices of 2020.
To help inspire travelers for their next destination, we created an index ranking each state by factors that helped create a positive camping experience. An overall score considering all factors was given to each state, so you can see how your favorite camping destination compares.
---
---
Best U.S. States for Camping Overall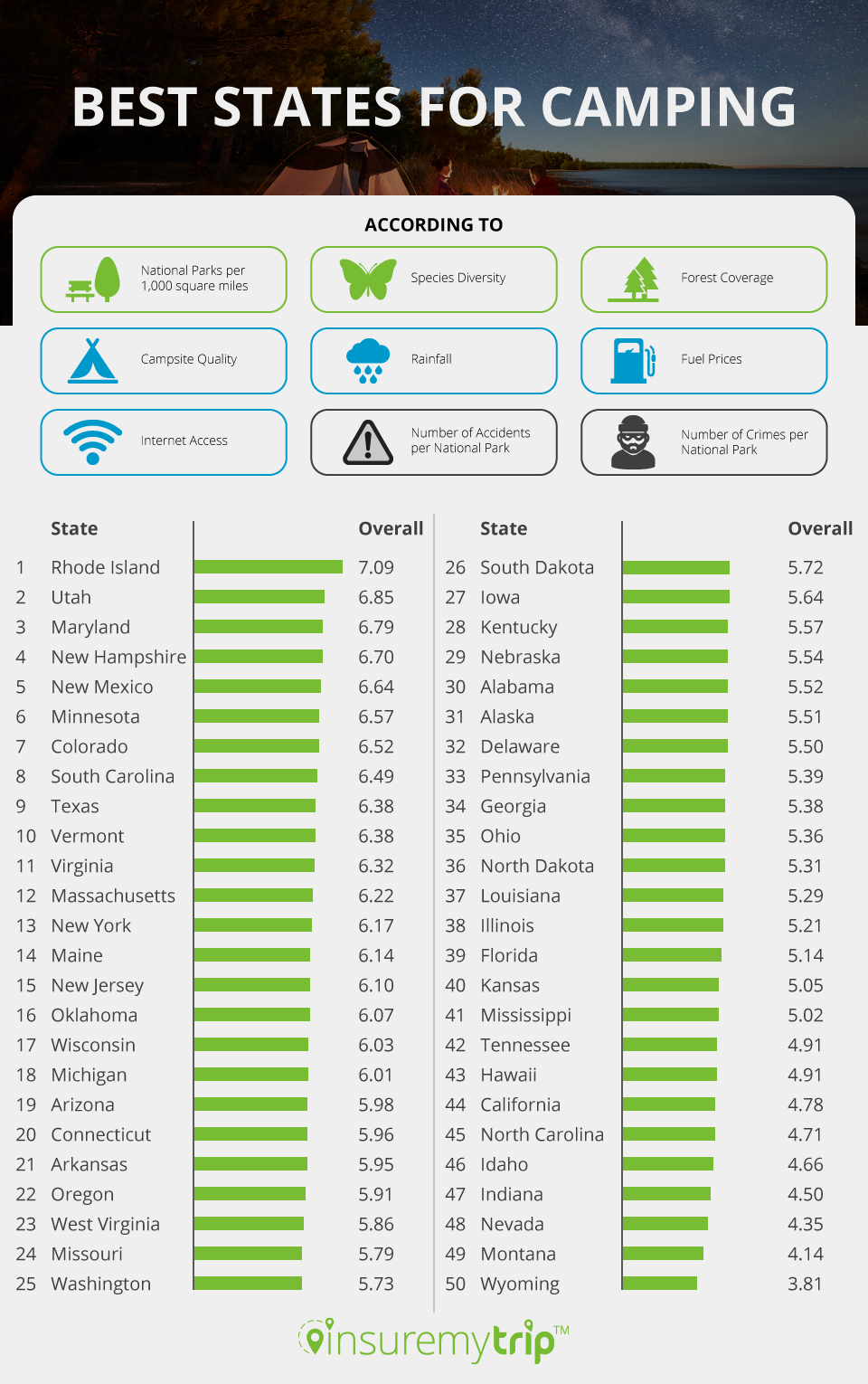 Best U.S. States for Camping Overall - Data
Overall, Rhode Island is home to the best camping in the United States.
The size of the smallest state was a contributing factor, accounting for a diverse experience in a singular camping road trip. It was also a particularly high performer across safety-related data points (see "Safest States for Camping").
Rhode Island is no stranger to accolades – U.S. News had rated the state as having the best natural environment in 2019. But while it was a strong performer across nature data points, according to our research, it wasn't the highest.
Best U.S. States for Woodland Camping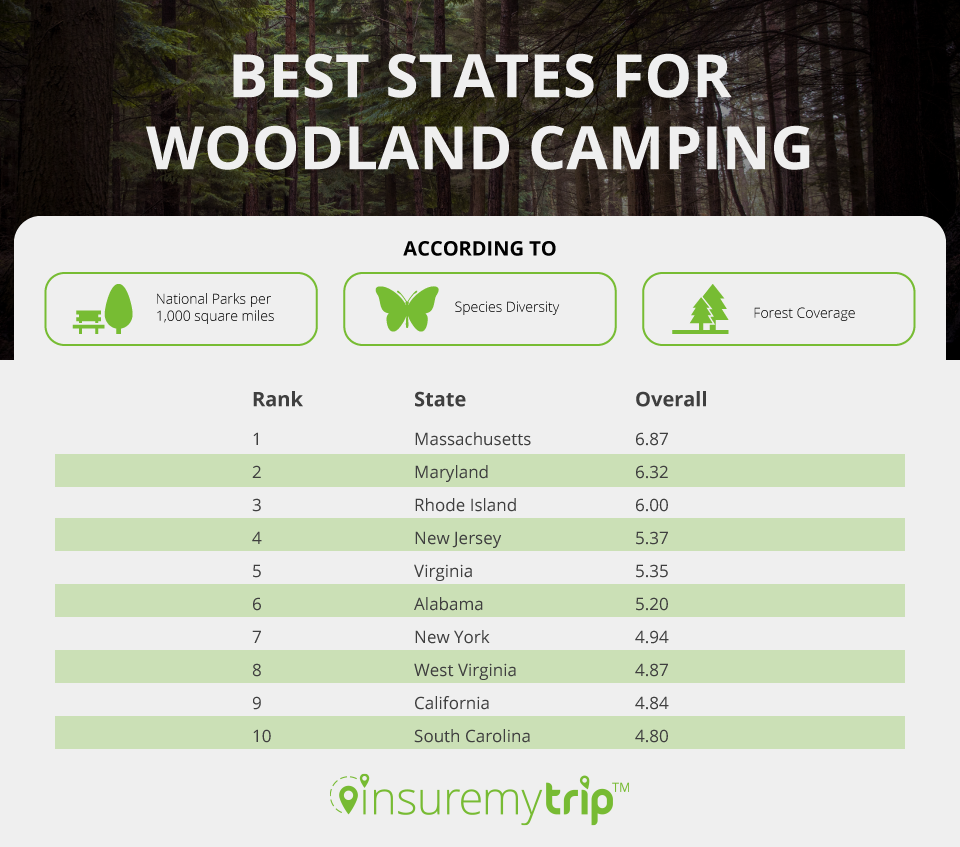 Best U.S. States for Woodland Camping - Data
An important part of the camping experience is the opportunity to reconnect with nature. Massachusetts has 1.42 national parks per 1,000 square miles, home to 2,765 different species, which cover over 60% of its land as 3.1 million acres is forested.
In comparison, North Dakota was the lowest rated state for woodland camping with just 0.04 national parks per 1,000 square miles, 1,835 different species and 1.72% of its land (814,900 acres) is forested.
Most Convenient States for Camping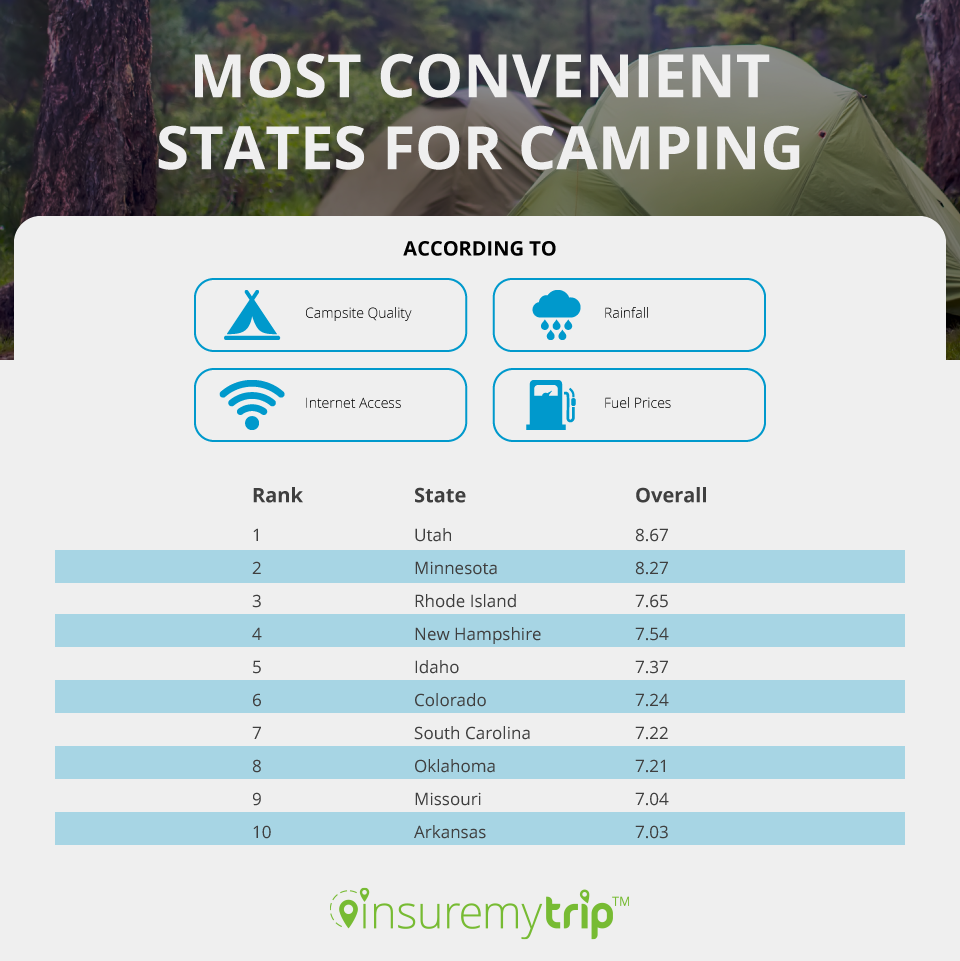 Most Convenient States for Camping - Data
Convenience is important, especially for those new to camping. Utah is the most convenient state with an average campsite rating of 4.51 out of 5, only 12.2 inches of rain per year, and 88.1% of the state has access to wifi.
On the other hand, Hawaii is the most inconvenient state for camping. Despite having a very high campsite quality per 100 campsites (4.50 out of 5), it has the most rain out of any state (63.7 inches per year) and the most expensive fuel prices ($3.231 per gallon).
Safest U.S. States for Camping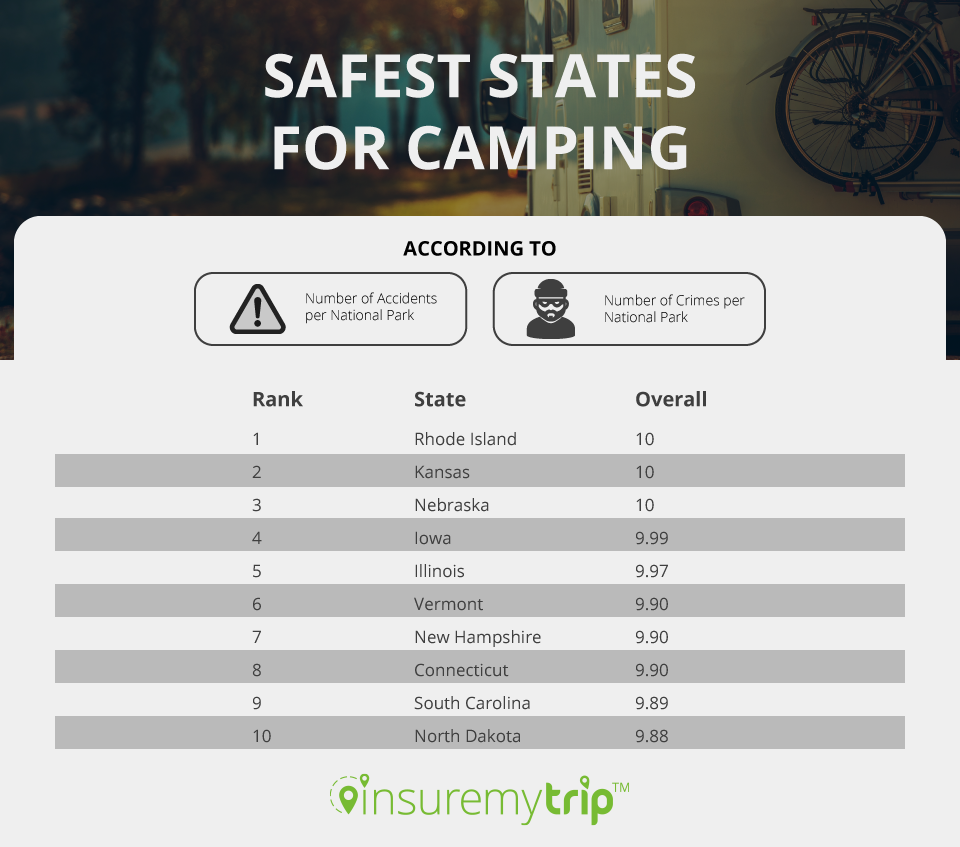 Safest States for Camping - Data
Regardless of experience level, safety is one of the most important factors. Rhode Island has zero accidents and zero crimes at both its national parks since the National Park Service started using its Incident Management Analysis and Reporting System in 2013.
Wyoming, however, performed poorly in the safety categories. Accidents occur more frequently in these parks with 1,236.29 accidents per national park since 2013. There have also been 130.57 reported crimes per national park during this time.
Methodology
Each data point consists of the latest research available from reputable sources. The data was standardized using min-max normalization. The min-max normalization is multiplied by 10 to create a score (between 0-10). A score of 10 is always the best result, while a score of 0 is the worst. Each state is ranked on their overall rating across all data points.
In some instances, e.g. for 'Rainfall', 'Fuel Prices', 'Number of Accidents per National Park', and 'Number of Crimes per National Park' the scores were inverted to reflect the aim of finding the "Best State for Camping".
InsureMyTrip understands that different factors contribute to a good camping destination for different people and that each traveler is unique. Experienced campers may wish to solely focus on factors relating to reconnecting with nature, while less experienced campers may wish to focus on convenience and the comforts of home. Therefore, we have segmented factors into four groups: Best States for Camping Overall, Best States for Woodland Camping, Most Convenient States for Camping, and Safest States for Camping.