Earthquakes & Travel Insurance
Last updated on 03/28/2023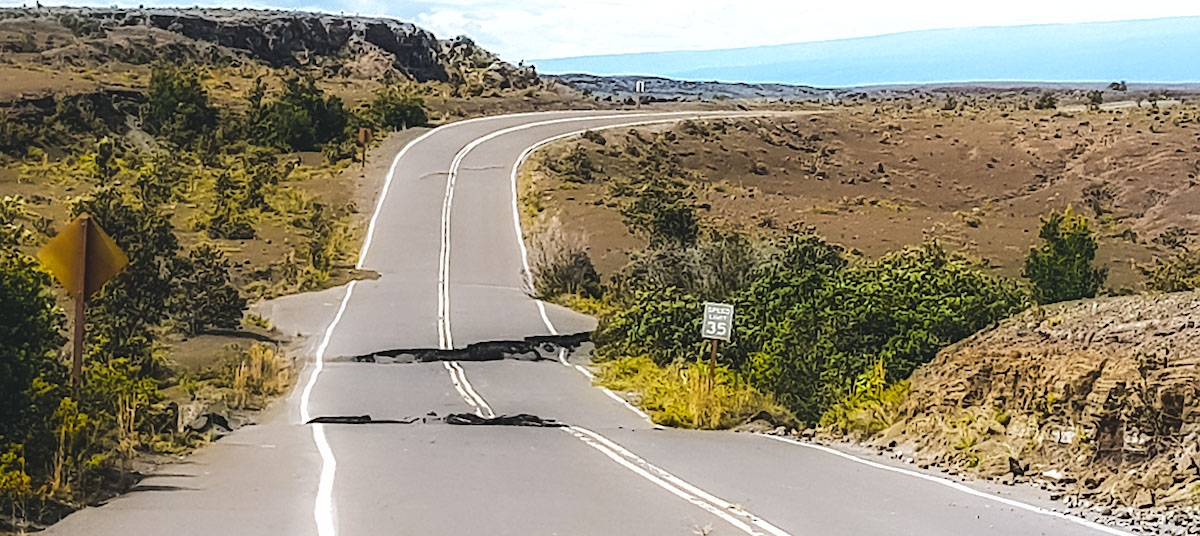 In order to have complete coverage for travel concerns after an earthquake occurs, you must purchase your travel insurance plan prior to the event. That being said, most of this article is going to focus on the benefits available to travelers with an insurance plan already in effect.
What is covered by a travel insurance plan prior to arriving at your destination?
If you have a comprehensive travel insurance plan in effect prior to the earthquake occurring, you may be in luck. Depending on the level of coverage your plan contains, you could be reimbursed for several travel changes due to the earthquake.
For instance, if a flight is delayed due to the damage at an airport, you may be eligible for benefits under travel delay which could offer reimbursement for an extra nights' hotel stay; or, similarly, benefits under missed connection could offer reimbursement for the cost of connecting with your cruise. Also, if your hotel or destination is no longer inhabitable than you may be eligible for a reimbursement of your insured trip cost due to cancellation or interruption.
What isn't covered by a plan?
If you have purchased a comprehensive plan after the earthquake takes place, you will not be covered for any travel mishaps due to the earthquake, or potentially its aftershocks. A travel insurance plan purchased post-earthquake can still be beneficial for reasons unrelated to the earthquake – like an unexpected family emergency or lost luggage.
A plan will not reimburse you for a cancelled trip if you are too scared to travel due to the earthquake or pending aftershocks – unless, of course, your plan also includes Cancel for Any Reason coverage. While there are several eligibility factors for this additional coverage, Cancel for Any Reason will allow a traveler to cancel their trip, up to two days prior to departure, for whatever reason strikes them. This even means fear of aftershocks.
What if the earthquake occurs while I'm traveling?
Our first concern is your safety. If you are traveling out of the country and an earthquake occurs, do your best to reach the embassy. They will be able to give you the most up-to-date information available and, hopefully, facilitate any evacuation needs back to the country.
If you and your traveling companions are safe and in need of a new place to stay or a way to get home without embassy intervention, contact the 24-hour emergency assistance number provided with your travel insurance plan. They may be able to assist in making new hotel arrangements or travel arrangements that were disrupted due to the earthquake.
Once you are home and safe that is when you should contact the insurance company again to discuss the claims process and reimbursement eligibility. Things to consider discussing with them is any extra costs for your trip home (hotel or airline fees), any emergency medical bills due to earthquake related injuries, and any loss of property due to the earthquake. We do not recommend worrying about this while you are trying to get to safety.
What if there is an earthquake at my home before I leave for my trip?
If you should need to cancel your trip due to an earthquake at your home, you should review your travel insurance plan's trip cancellation coverage wording for damage done to your primary residence. Most comprehensive plans include coverage if your home becomes uninhabitable, due to natural disaster, and you must cancel your trip to deal with the repairs.
In cases where a comprehensive plan does not cover cancellation for this reason, your only available coverage would be from Cancel for Any Reason benefits. These have strict eligibility requirements but can be very useful to a traveler.
What if I purchased a plan after the earthquake occurred?
Well, unfortunately, a plan purchased after an earthquake occurs will not cover any travel concerns due to a prior earthquake or, potentially, any of its aftershocks. The best way to protect your travel investments is to purchase a plan as early as possible after your initial trip payment.
Disclaimer: The information contained in this article serves as a general overview of benefits and should only be used for informational purposes. Refer to your individual certificate of insurance for specific coverages, exclusions and benefits. When in doubt, please contact one of our licensed agents for additional assistance.