Wildfires: Travel Insurance to Consider
Last updated on 08/04/2023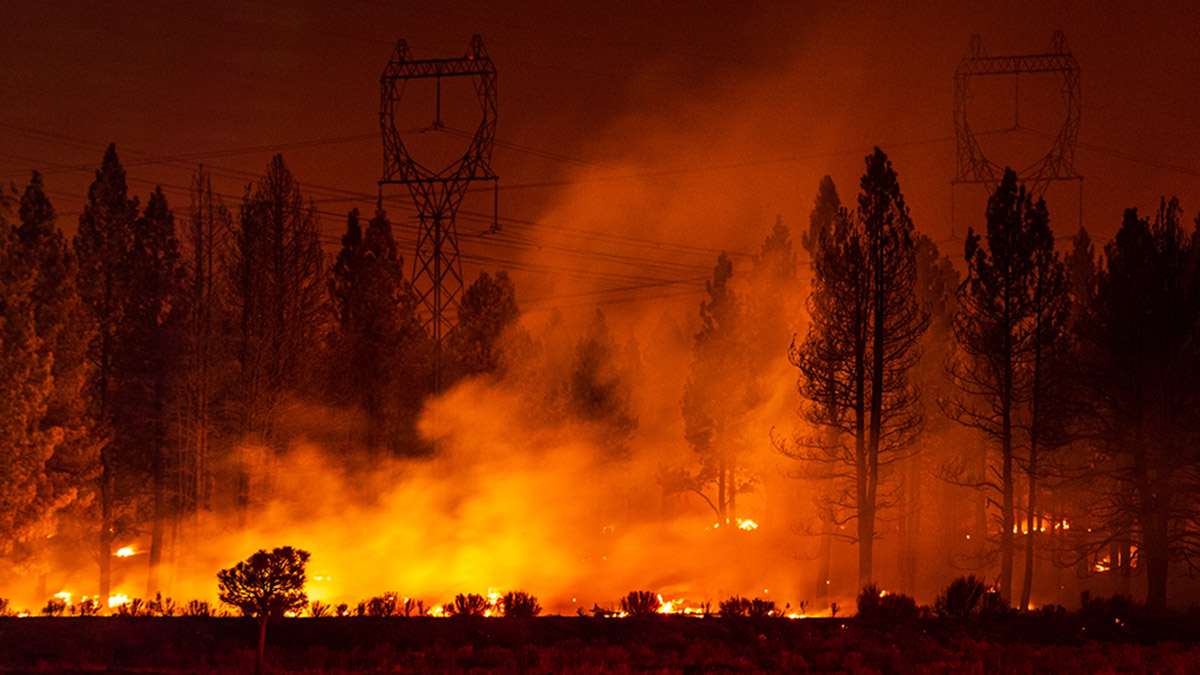 A top concern for summer travelers is the weather. Summer is prime time for hurricanes, extreme heat, and more recently, wildfires. Hot, dry conditions have sparked wildfires around the world – causing travel issues even in destinations not directly impacted by fire.
When considering travel insurance during wildfire season – the best advice we can give is this: purchase a policy before a fire is sparked. If a wildfire that affects your trip is known before you purchase a plan, your coverage may be extremely limited.
Wildfires and Travel Insurance Coverage
If you're traveling to a destination prone to wildfires, or you're concerned about a wildfire impacting your trip – it's important to first see if wildfires fall under the definition of "natural disaster" on a policy.
It is important to read through and understand a travel insurance policy before purchasing it. Some providers may cover a wildfire like any other natural disaster, others may specifically call out wildfires in the coverage or definition section.
Your Accommodations or Primary Residence if Damaged by Wildfire
If you cannot travel because you need to tend to damage done to your primary home, you may be eligible for reimbursement due to cancellation or interruption of your trip.
There may be coverage under "Trip Interruption" (going home early) if a wildfire causes damage to the accommodations at your destination, making it uninhabitable.
Your Destination is Under Evacuation Order Due to Wildfire
If there is a mandatory evacuation at your destination where local authorities are saying you should leave due to danger posed by the wildfires – you may find coverage under "Trip Interruption" or "Trip Cancellation."
Accommodation Cancels a Reservation because of Wildfire Damage
If a wildfire causes damage before your arrival date, a hotel, resort, or vacation rental may cancel your reservation because it's devastated and made uninhabitable by a storm. Travel insurance plans typically provide coverage for this.
Reimbursement for this can help if the accommodation you selected does not provide a full refund for your pre-paid reservation.
Flights are Grounded Due to Smoke from Wildfires
Some travel insurance plans may offer coverage in the event smoke from wildfires causes flight delays. We saw this in the summer of 2023 – when Canadian wildfires impacted air traffic in the U.S.
Some providers may consider the smoke a "weather event" and cover cancellation, interruption, or delays if the flights are delayed for the required amount of time.
Plans may also offer coverage under "Trip Delay" if flights are grounded due to wildfires or smoke and travelers must purchase additional meals or overnight accommodations.
Fear of Wildfires Impacting a Trip
Canceling a trip because you're worried a wildfire might ruin your trip is not a covered reason. For the flexibility to cancel a trip for a reason like fear, you should consider adding the Cancel for Any Reason (CFAR) option to your travel insurance policy.
If all eligibility requirements are met, CFAR allows travelers to cancel a trip, at least 48 hours (2 days) before departure, for something other than a covered reason and receive reimbursement of up to 50%-75% of the total, prepaid, non-refundable trip costs.
Wildfires and Limitations of Airline Cancellation Policies
Flight cancellation policies vary by airline and circumstance. When an airline cancels a flight due to bad weather or a wildfire, most will try to rebook passengers on the next available flight. Airlines are not required to reimburse travelers for losses incurred as a result of a canceled flight due to a natural disaster.
Travelers concerned about protecting pre-paid, non-refundable trip expenses should consider travel insurance.
Disclaimer: The information contained in this article serves as a general overview of benefits and should only be used for informational purposes. Refer to your individual certificate of insurance for specific coverages, exclusions and benefits. Please contact one of our licensed agents for additional assistance if you have questions.