Mental Health Travel Insurance Coverage
Last updated on 03/08/2022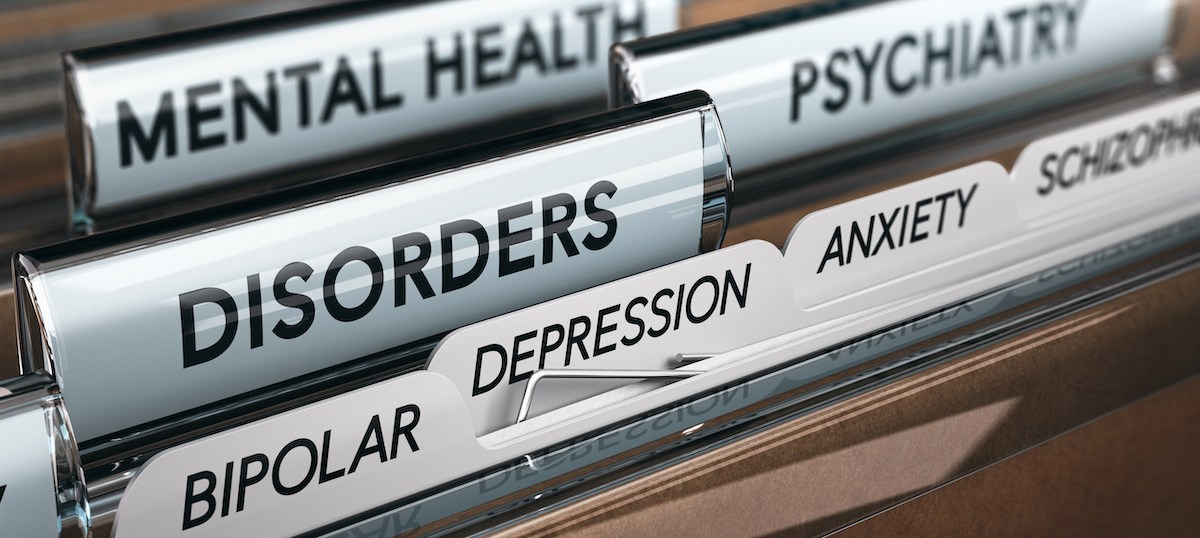 Trip Coverage for Mental Illness Explained
Health issues while away from home is a common concern for travelers, and while coverage for some conditions are usually clearly defined, many people have questions about how mental illness is covered. We spoke to some of our providers to get an understanding of how this coverage works and what travelers should look for to be included in their policy.
Travel Insurance May Cover Mental Health in the Event of Hospitalization
According to our experts, some travel insurance providers may provide trip cancellation or interruption coverage in the event you are hospitalized due to a defined mental, nervous, or psychological disorder.
It's vital that travelers interested in these coverages ask questions and carefully read the terms of your policy to ensure you have the coverage you need. Depression, bipolar disorder, anxiety, anorexia nervosa, schizophrenia, and other mental illnesses should be thoroughly researched beforehand. In-depth research of benefits, policies and plans will help ensure their travel is covered adequately.
Be advised that some plans offering trip cancellation or trip interruption coverage for hospitalization due to mental illness may require the insured to be hospitalized for a specific number of days before coverage may apply. For example, some may require a hospital stay of up to five days before coverage may be available.
It should also be noted that available coverage for cancellation or interruption may not necessarily provide reimbursement for medical expenses possibly incurred during your trip. It is important to review your policy and understand how mental illness is defined and what coverages it may, or may not, apply to.
Pre-Existing Conditions Waivers May Apply to Mental Health
Travelers under treatment for mental health problems may benefit from buying travel insurance with a Pre-Existing Conditions Waiver. This can help to waive the pre-existing condition lookback period that is included in all comprehensive travel insurance plans in the event your claim is related to a medical issue. There are specific requirements to be eligible for this waiver. They may include purchasing your insurance within 10-21 days of your initial trip payment, insuring the full cost of your trip, and being medically able to travel at the time the policy was purchased and goes into effect.
The way each individual insurance company handles this scenario may differ. For example, if pre-existing conditions are a concern for you or an immediate family member, you should find out what the requirements are. Also, it's important to remember that - although a traveler may qualify for a pre-existing condition waiver - it is still important to read through the other policy exclusions. Some completely exclude all coverage related to mental illness, so in this case, having the waiver would not help.
Cancel for Any Reason is a Smart Option for Those Concerned with Mental Health
Our experts recommend travelers concerned with cancellation flexibility may consider a policy with the optional Cancel for Any Reason (CFAR) benefit.
CFAR allows you to cancel your plans for reasons that aren't covered within your insurance documents. As the name indicates, this may allow travelers to cancel for "any" reason. When using CFAR, it's important to remember that the cancellation must be made and all travel suppliers (including the insurance company) notified at least 48 hours before your scheduled departure.
As with the Pre-Existing Conditions Waiver, CFAR is a time-sensitive benefit. There are also other eligibility requirements, so not all travelers will qualify.
Will Mental Health Travel Insurance Cover Your Condition?
Travel insurance may provide coverage for certain mental health issues, depending on the details of your policy. As with all types of insurance coverage, the way benefits apply in individual situations may vary.
It's important to carefully research the options before purchasing, so you can ensure you are purchasing the right coverage for your unique situation. Keep in mind that CFAR is a great option for those interested in cancellation flexibility as part of their travel insurance coverage.
Disclaimer: The information contained in this article serves as a general overview of benefits and should only be used for informational purposes. Refer to your individual certificate of insurance for specific coverages, exclusions and benefits. When in doubt, please contact one of our licensed agents for additional assistance.