Trip Cancellation
Last updated on 03/28/2023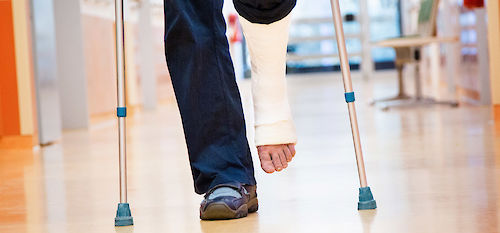 Trip cancellation is a standard benefit offered with most travel insurance comprehensive plans. This travel insurance benefit provides reimbursement of your pre-paid, non-refundable expenses should you need to cancel your trip unexpectedly for a covered reason.
Covered Reasons
In all comprehensive travel insurance policies there will be an included list of covered reasons for cancellation. These are situations the insurance company considers legitimate as factors in making the decision to cancel your trip. It's essential that you are familiar with this list of covered reasons in any insurance policy you're considering purchasing since these are guidelines by which any claim you may need to file will be judged. The plan certificate is available for you to read before making a purchase.
If you're not comfortable with the list of covered reasons provided to you and feel you need more flexibility in making the decision to cancel your trip, you may want to consider purchasing a Cancel for Any Reason benefit.
Bad Weather and Trip Cancellation
Comprehensive insurance plans include coverage for trip cancellation in the event of a storm or other weather event interfering with your trip. The exact details of the coverage do vary by plan, but in general, if inclement weather such as a hurricane or winter storm makes your primary residence or your travel destination uninhabitable before your departure date, you may be reimbursed for your insured trip costs. Comprehensive plans cover unforeseen issues, therefore once a storm or hurricane has been predicted, or in some cases named, there won't be coverage to cancel your trip due to that storm.
What May Not Be Covered by Travel Insurance
In addition to covered reasons, travel insurance plans may also list exclusions that you'll need to be aware of before you purchase a policy. Exclusions are events that absolutely won't be covered by your insurance company. In addition to exclusions, there are situations that won't be covered because they are not included. Examples of scenarios that aren't eligible for coverage may include:
having to cancel your trip because you were detained by customs at the airport and couldn't get on your flight
canceling because of a work obligation
canceling because of an illness or injury related to a pre-existing medical condition
Many plans may offer a pre-existing conditions waiver, if all eligibility requirements are met, which could help to cover known medical issues. It is important to purchase your travel insurance plan as soon as you book your trip in order to have the most options available to you. Knowing what is excluded in the plans that you are considering, and what your individual needs and concerns are, can help you to ask the right questions to get the coverage you need.
Disclaimer: The information contained in this article serves as a general overview of benefits and should only be used for informational purposes. Refer to your individual certificate of insurance for specific coverages, exclusions and benefits. When in doubt, please contact one of our licensed agents for additional assistance.