Terrorism Travel Insurance
Last updated on 03/28/2023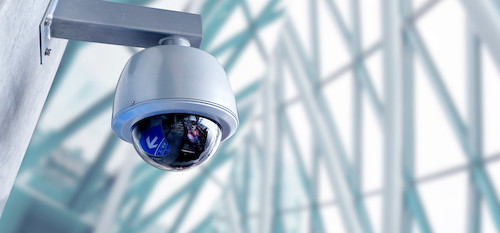 Terrorism travel insurance is a term more and more of our customers are inquiring about. Travelers who are concerned about potential terrorist acts should consider a comprehensive travel insurance plan with terrorism coverage. Typically, coverage for terrorist acts would be included under the trip cancellation and trip interruption as well as travel medical benefits in a plan. With this coverage, you would theoretically be able to cancel or interrupt your travel plans if an act of terrorism occurred in your destination city within a certain number of days of your scheduled arrival. This time frame varies by plan and provider, but in general, can be anywhere from 7 to 30 days.
Terrorism Defined
In order to receive reimbursement for a claim due to a terrorist attack, the travel insurance company must define the act as terrorism. While the definition may vary depending on which plan and provider you've chosen, there are two basic ways that travel insurance companies define "terrorist acts." In any case, travelers should understand that even if there is some kind of violent, frightening civil discord occurring in a country to which they are scheduled to travel, it may not be covered under their travel insurance plan's definition of "terrorism."
The United States government must declare the situation in question to have been an act of terrorism.
A clear distinction must be made between terrorism and "civil disorder or riot", and usually stipulates that the incident must not have been an act of war, whether declared or undeclared.
Restrictions for "Terrorism Travel Insurance"
In order to be eligible for coverage against terrorist acts, you will have to meet expectations on the part of the travel insurance company dates and geography are concerned. As already stated, your travel insurance plan will likely state that coverage only extends to terrorist acts that have occurred within a certain number of days of your scheduled departure, so make sure to read your plan details carefully.
Also, if a terrorist act has occurred in your destination city prior to your purchase of a travel insurance policy, it will likely be considered a "known peril" – which would mean that you would not be eligible for coverage for the terrorist acts or acts in connection to it (unless you are eligible for Cancel for Any Reason coverage).
Lastly, some plans may extend coverage to the region around a terrorist act but some may restrict coverage to the specific city, if it's on your itinerary.
How to Get Coverage for Terrorism
Terrorist acts are, unfortunately, becoming more of a concern for common destinations that are not historically known for terrorist incidents. Some destination countries will not be eligible for terrorism coverage. If you have a concern about the destinations on your itinerary we urge you to ask one of our licensed representatives for clarification. The most reliable way to be covered for terrorism is to purchase your plan as early as possible and invest in a plan that includes Cancel for Any Reason coverage. This coverage has several eligibility requirements, including a time-sensitive purchase window after you have made your first trip payment.
It should be noted that Cancel for Any Reason benefits typically allow you to cancel your trip up to two days prior to the scheduled departure date, and in most cases, reimburse up to 75% of your pre-paid, non-refundable trip cost. It may be the only way to cancel a trip with some reimbursement to a destination with prior terrorism activity. Be sure to visit our travel warnings & alerts page for additional information on specific destinations.
Disclaimer: The information contained in this article serves as a general overview of benefits and should only be used for informational purposes. Refer to your individual certificate of insurance for specific coverages, exclusions and benefits. When in doubt, please contact one of our licensed agents for additional assistance.