Travel Insurance for Aruba
Last updated on 03/21/2022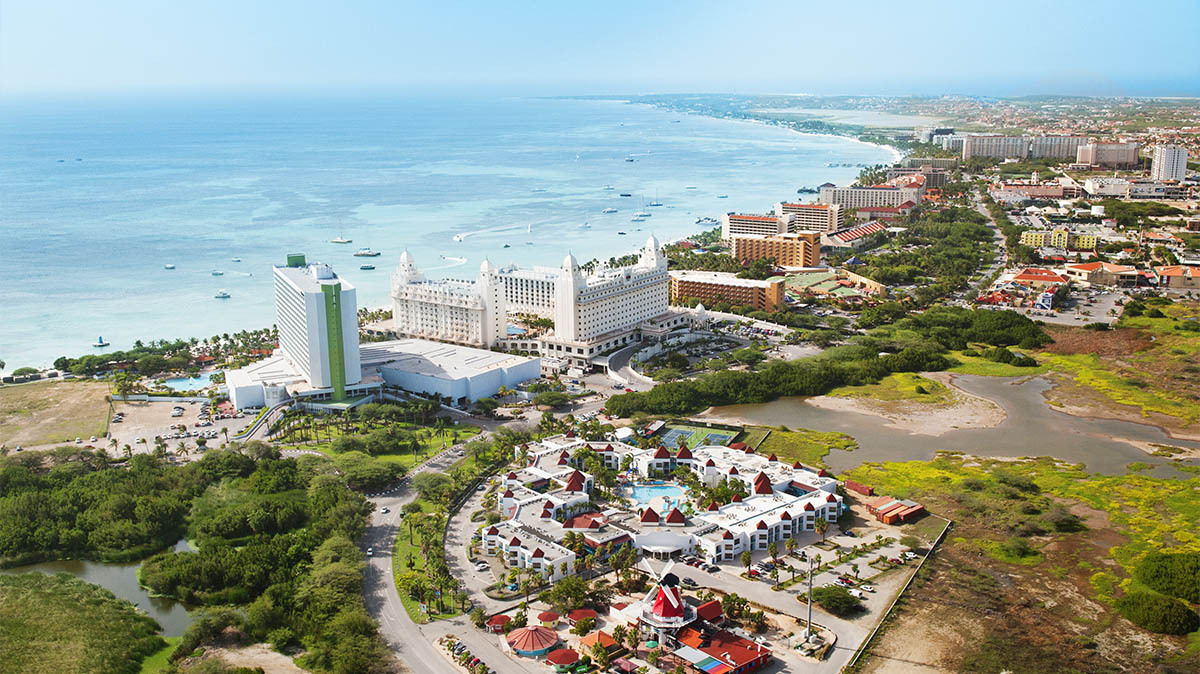 Do I Need Travel Insurance for Aruba?
Yes, as of August 1, 2021 all visitors spending more than 24 hours in Aruba are required to purchase Aruba Visitors Insurance. This required insurance offers protection against medical and non-medication expenses related to contracting COVID-19 while in a Aruba. This mandatory travel insurance coverage can be purchased prior to travel as part of Aruba's online Embarkation/Disembarkation (ED) Card process. The ED Card form must be filled out within 3 days and 4 hours of arrival in Aruba.
While insurance with travel-related coverages for your trip to Aruba is optional, having a coverage for a variety of unforeseen situations is highly recommended.
International travel can open the door to unexpected situations like problems with transportation services, accidental injury, disruptions due to weather and much more. However, there is an Aruba travel insurance plan to fit many types of budgets, concerns, or personal needs.
Travelers may encounter interruptions in scheduled transportation at any point – whether flying in by air, arriving by sea, or anything in between. Delays or cancellations can happen for a variety of unforeseen reasons including sudden harsh weather conditions or transportation mechanical issues. In such cases, a travel insurance plan that may include coverage for delays can help bridge the gap between the problem and the solution. In some cases, travel insurance providers may even cover costs associated with situations like childcare or pet boarding fees that come up as the result of a missed connection.
Coverage for illness or injury while overseas is typically provided by a travel medical plan offering assistance with unexpected medical costs abroad. More on Aruba travel health insurance.
Seasoned travelers usually opt for a comprehensive plan which includes coverage for medical events as well as delays, lost baggage, and other travel disruptions.
Overall, the only mandatory travel insurance coverage required to enter Aruba is the Aruba Visitor Insurance, but this will only offer assistance to a traveler with expenses relating to contracting COVID-19 during their stay on the island. For all other travel related concerns, a comprehensive travel insurance policy may offer travelers the most robust coverage for the trip to Aruba. Every traveler is different so be sure to compare different providers, plans, and coverage levels to find what works best for your Aruba trip.
What Does Aruba Travel Health Insurance Cover?
Many providers of travel medical insurance for Aruba may offer the following options for coverage including, but not limited to:
Emergency Medical Evacuation
Dental Coverage
Medical Coverage for Illness or Injury
Some short term travel health insurance plans may offer limited trip protection benefits such as Trip Interruption and Baggage Loss.
Most domestic healthcare insurers don't extend their coverage abroad, so travel medical plans are the best solution for protection against sudden illness, injury, and more while in another country. International insurance for Aruba trips can fill in the gaps where your domestic healthcare plan cannot. Before purchasing a travel health insurance plan, it is strongly recommended to contact your current health insurance provider to ask about any global benefits that may apply to your stay abroad.
The mandatory Aruba Visitor Insurance will only help cover costs relating to contracting COVID-19, leaving most aspects of an Aruba trip to be the responsibility of the traveler. For this reason, it's highly recommended to compare coverage for Aruba travel health insurance to find the best plan for your needs and budget and get covered for the duration of your trip.
How Much Does Aruba Travel Insurance Cost?
With no one-size-fits-all travel insurance plan and quite a few variables, rates can fluctuate for everyone. The price of travel insurance for Aruba mostly depends on:
Number of travelers
Age of travelers
Trip's duration
Type of coverage
As risk increases, price increases. This means that different rates will be offered for the same travel coverage for large groups as opposed to smaller groups. The duration of the trip also plays a big role in the quote, as more risk and cost is involved with a 6-month trip compared to a weekend getaway. Though a higher coverage limit will raise the price of your insurance plan, if you find yourself in an emergency situation where you really need help, you may end up paying less out of pocket with higher coverage limits.
What is the Best Travel Insurance for Aruba?
Ultimately, the best Aruba travel insurance is a plan that suits a trip's duration, budget, and each traveler's individual needs. With so many different providers and types of coverage available, there is likely a suitable plan out there for your next Aruba trip. Enter your trip and traveler details into the quote form to see what's available for your upcoming travels to Aruba.
InsureMyTrip's unbiased quote process automatically filters through thousands of plans to find coverage applicable to your party's situation, making it easy for you to find plans that best meet your travel needs.
Where Can I Buy Travel Insurance for an Aruba Trip?
InsureMyTrip offers a quick, easy, and free way to compare travel insurance for Aruba from many different providers – all in one place.
For a personalized Aruba travel insurance quote, simply enter your trip details in the 'Get a Travel Insurance Quote' form. This is where you'll see the best plans available now and be able to modify coverage selections as you like.
Disclaimer: The information contained in this article serves as a general overview of benefits and should only be used for informational purposes. Refer to your individual certificate of insurance for specific coverages, exclusions, and benefits. When in doubt, please contact one of our licensed agents for additional assistance.