Travel Insurance for Jamaica
Last updated on 07/19/2023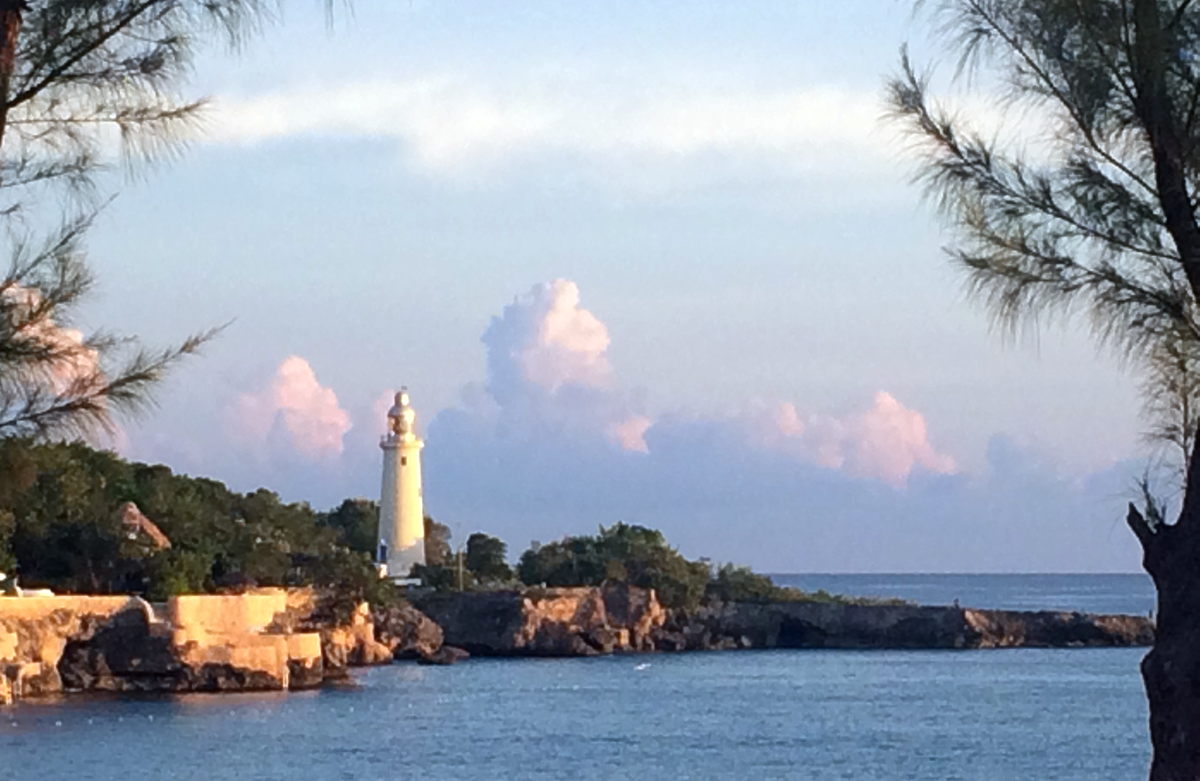 ---
---
Do I Need Travel Insurance for Jamaica?
Jamaica has recently ended the "Jamaica Cares" program, which previously mandated travel insurance for all visitors to the country. Despite the removal of the requirement, we still strongly recommend that travelers consider purchasing a 3rd-party travel insurance plan for Jamaica. Not only can trip protection help with surprise costs relating to injury or illness, but also travel mishaps like delays, lost baggage, trip cancellations, and more.
One of the most common reasons tourists purchase travel insurance for Jamaica trips is to protect against becoming ill or getting injured unexpectedly. As a result, travel medical plans are popular among travelers seeking a budget-friendly option with targeted coverage for unforeseen health issues. The Jamaican healthcare system may not be what you're used to at home, so it's a good idea to explore travel health plans to make sure you're adequately covered while abroad.
Business professionals and leisure travelers headed to Jamaica may also worry about travel delays due to unforeseen weather or service disruptions. This is particularly true if travelers plan to fly or cruise to the island nation. Sometimes surprise mechanical issues or inclement weather can disrupt connections or even delay arrival. We recommend that travelers consider coverage for these specific scenarios. Many travelers opt for a comprehensive plan, which can include travel medical as well as additional benefits like baggage insurance or tour operator financial default coverage.
If you or someone in your travel group is concerned about having to end the trip early or cancel it altogether, you may want to consider a plan that includes optional trip cancellation coverage or cancel for any reason (CFAR) coverage. These two coverages are similar but have different restrictions and limitations, so be sure to review the details carefully so you can find a plan that meets your specific needs. Comparing different insurance providers, benefits, and coverage levels is the only way to make sure you get the best travel insurance for your Jamaican vacation or business trip.
How Much is Travel Insurance to Jamaica?
One of the most common considerations travelers make when looking at plans is how much travel insurance for Jamaica will cost. The cost of travel insurance varies according to several factors:
Age(s) of travelers in your party
Number of travelers in your party
Length of the trip
Type(s) of coverage purchased
In general, cost is directly related to risk, so travelers can expect higher premiums as risk increases. For example, purchasing coverage for a two-month-long trip will cost more than a week-long vacation. Another factor to take into account is that older travelers, especially those with medical issues or pre-existing conditions may pay higher premiums for coverage. In some instances, tourists and business travelers may be able to insure their trip cost, which also impacts the overall cost of the plan.
Do I Need a Passport to Go to Jamaica?
U.S. citizens are required to present a valid U.S. passport when visiting Jamaica. Proof of anticipated departure (typically a return ticket) is also required upon entry.
Travelers arriving in Jamaica via cruise ship may be able to substitute another document for their passport, but the document must be compliant with the Western Hemisphere Travel Initiative, or WHTI. Although some travelers may qualify for this substitution, we highly recommend that you secure a passport prior to traveling to Jamaica anyway. This way, if an emergency requires you to end your trip early and fly back, you will be able to get through security and board the plane.
Tourists are not required to get a visa for trips lasting less than 90 days. Business and extended-stay travelers will need the proper visa and/or work permit.
---
Travel Tips & Safety for Jamaica
Money & Currency Exchange
Jamaica's official currency is the Jamaican dollar. Jamaican dollars, often abbreviated as JMD or $J, are issued in the following banknote denominations: 100, 500, 1000, and the rarely used 5000. Coins are minted in 1, 5, 10, and 20-dollar denominations. The Jamaican dollar subdivides into 100 cents, so coins are also issued in values of 1, 10, and 25 cents. Although 1, 20, and 25 cent coins were demonetized in 2018, they are still legally accepted but are not commonly used.
Many tourists wonder if they need to exchange their domestic currency for Jamaican dollars. If you're traveling from the U.S. or another country that uses USD, you'll find that U.S. currency is widely accepted in most tourist areas. Does this mean you shouldn't exchange USD for Jamaica dollars? Not necessarily. We recommend exchanging at least some of your home currency to Jamaican dollars for a few reasons. First, every merchant is allowed to set their own exchange rate. This can lead to some poor rates, especially if the merchant is further away from tourist spots. Second, businesses that are unrelated to the tourist industry may not accept USD. Finally, if a business typically prices its goods or services in Jamaican dollars but accepts USD, paying in USD may end up inflating the cost.
One important thing to keep in mind is that foreign coins are not accepted in Jamaica and this includes coins in USD. If you plan to use foreign currency, stick to bills. Additionally, many merchants give change in Jamaican dollars or coins even when you pay with USD. For this reason, you'll want to make sure to convert any Jamaican coins back to your home currency before leaving. Otherwise, the coins will have no value once you're back home.
There are several places in Jamaica to exchange currency, but savvy travelers typically recommend commercial banks, cambios, hotels, and resorts because these facilities tend to exchange a wider range of foreign currencies and have more favorable rates. There are also exchange counters at the airports in Montego Bay and Kingston. Some travelers opt to use ATMs to withdraw from debit and credit accounts. If you plan to do this, be sure to check with your financial institutions before you travel, so you are aware of any fees and your accounts are not frozen due to activity abroad. We recommend that travelers bring more than one credit/debit card and to make sure they are issued from different banks to protect against loss, theft, or other account problems.
Transportation
Most visitors to Jamaica fly or arrive by cruise ship. Either method brings travelers to many of the most popular tourist destinations, like Kingston, Montego Bay, and Ocho Rios, where they can then choose other modes of transportation to get around the island. There are two larger airports that support international flights. Norman Manley International Airport is located in Jamaica's capital, Kingston, and Sangster International Airport is located in Montego Bay. Choosing the airport that's best for your trip depends on where you're headed.
Once travelers exit the cruise ship or airport terminal, they can choose from several affordable transportation options like taxis, buses, and rental cars. Frequent visitors to Jamaica often choose taxis because they are affordable and reliable. Just be sure to stick with official taxis run by Jamaica Co-operative Automobile & Limousine Tours (JCAL) or Jamaica Union of Travelers Association (JUTA). In many cases, taximeters are broken so it's a good idea to agree on the rate before getting in. Communal taxis with set routes have designated pickup and dropoff areas, so several people can take the same trip. This helps keep costs lower.
Another affordable option is the bus, but some savvy travelers have warned that despite the lower cost bus service can be unreliable. In short, you get what you pay for.
Rental cars are much more expensive than taxis and buses, but they offer the freedom to explore independently. If you plan to rent a car, keep in mind that road maintenance is inconsistent and can make for a bumpy ride. You'll also want to remember that, like in the United Kingdom, cars drive on the left side of the road. Drivers on the island can also be a bit unpredictable, so consider purchasing insurance that includes rental car coverage while abroad.
Jamaica's rail system is used primarily for industry rather than passenger transport, so tourists should not expect to use train service to get around. There are, however, several regional airports as well as ferry companies. While these services tend to cost a bit more, travelers who can afford it get to travel in style to some of the less accessible areas on the island.
Culture
Maybe you've heard a Bob Marley song or watched Usain Bolt sprint down the track during the Olympics. There's no doubt that these national treasures have influenced the world's perception of Jamaican culture, but there is a whole lot more to the country's rich history. Film, music, dance, cuisine, and sport are all central to Jamaica's unique culture and make for a one-of-a-kind travel experience.
The country is the birthplace of many of the world's musical genres, including reggae, rocksteady, ska, and dub. Many of these genres then went on to inspire more genres, like punk rock, reggaeton, drum and bass, and even American rap music. Jamaica's music scene didn't stop there though with newly created genres like dancehall and ragga now topping the charts not only in the country itself but around the world. Many writers and filmmakers have also been attracted to the island's natural beauty and relaxed vibe, which has resulted in many popular novels and movies taking place there. Sport is also extremely important to the people of Jamaica. Not only are their national teams exceptional at track and field events, but they're also avid cricket players, boxers, and horse racers. Jamaica is also home to netball, a variation of early basketball that is now quite popular among women athletes.
Of course, Jamaica's depiction in pop culture has led to many misconceptions about the country and its people. For example, many people think that dreadlocks, Rastafarianism, and smoking marijuana are all standard issue for Jamaicans, but they'll be the first to tell you that most of the country is Christian, dreadlocks are difficult to maintain, and smoking marijuana is both dangerous and illegal in the country. As is the case with any country, the loud few don't accurately represent the real population. So, what is true about Jamaica's depiction in pop culture? The people are just as nice if not nicer than they are dramatized. This is a result of a slower pace of life that is founded in friendship and camaraderie. Sure, there are some bad actors just like anywhere in the world, but tourists will definitely find that Jamaicans overwhelmingly live up to their reputation of laid-back vibes and unparalleled hospitality.
Speaking the Language
The official language of Jamaica is English and is used for business and public life, including the government, courts, educational institutions, and the media. Despite English being the official language, Jamaica is often considered a largely bilingual country because the primary language spoken among residents is an English-based creole known as Jamaican Patois or simply Jamaican Creole. While Patois is based on English, standard English speakers would have a difficult time understanding it, so much so that linguists often regard it as its own language. Some studies have indicated that as much as half of Jamaicans are bilingual though, so travelers should rest assured that they'll be able to communicate effectively using standard English, especially in tourist hotspots. However, it's always a good idea to brush up on local vernacular before visiting. Knowing even just a few words and phrases can help you get a more immersive cultural experience as well as recognize and avoid dangerous situations.
Risk & Crime
Tourists often ask "how safe is it to travel to Jamaica?" Generally speaking, Jamaica is relatively safe for tourists. High crime rates and civil unrest frequently make the world news, but most of these incidents don't affect the average tourist. Theft and scams can target tourists, so be aware of your surroundings and keep your valuables locked away. Risk also depends on the type of trip you take. If you're heading to an all-inclusive resort and don't plan to venture out much, you'll be insulated from much of the "outside" world. However, if you're looking for a more immersive experience, you'll want to pay attention to specific areas to avoid. Denham Town in Kingston and Mount Salem in Montego Bay are problematic areas, where police presence and curfews are in effect. In general, tourists should avoid wandering around at night, especially alone. When using ATMs, take note of your surroundings and do not proceed with your transaction if there are any shady characters lurking nearby. Avoid political demonstrations, as these can escalate to violence quickly in some cases. Make sure to review the current travel advisories for Jamaica as you prepare for your trip.
Many travelers get caught up in crime rates and news stories, but one thing those heading to Jamaica should remember is that Mother Nature poses some of the largest risks to safety. The island features some of the best beaches in the world, but tourists are advised to pay attention to signs denoting dangerous wildlife, rip currents, and other natural threats. If you have fair skin, for example, applying the proper sunscreen and continued hydration are essential. The island's location in the Caribbean also means that hurricanes are possible, especially from June through October known as hurricane season.
---
Popular Destinations in Jamaica
Jamaica is the third-largest island by area in the Caribbean and measures over 4,000 square miles, so visitors have a lot to explore. Its geography ranges from picture-perfect sandy beaches along the coastline to forest-covered mountains in the interior. The diverse landscape provides a wide range of vacation experiences. Some of the most popular activities include cruise tours, kayaking, snorkeling, swimming, and sunbathing. However, tourists can also explore historical sites, like the Bob Marley Museum or the Ras Natango Gallery and Garden. If you're looking for a little more adventure, consider traveling inland and hiking the 7 miles to Blue Mountain Peak. Even the most seasoned travelers will tell you that it's difficult to see everything you want to on one trip, so planning ahead and creating a viable itinerary will definitely help you get the most out of your visit. Below, we've assembled a "best-of" list of popular Jamaica travel destinations. We hope that it helps get you excited about your trip and helps you start planning your itinerary.
Top 10 Travel Destinations for Jamaica
Ocho Rios Including Dunn's River Falls & Park and Rainforest Adventures Mystic Mountain
Kingston Including the Bob Marley Museum, Devon House, and Dub Club
Negril Including Seven Mile Beach
Falmouth
Blue & John Crow Mountains National Park
Port Antonio Including Blue Lagoon, Boston Bay, and Reach Falls
Montego Bay Including Doctor's Cave Beach, Rose Hall Great House, and White Witch Golf Course
Black River & YS Falls
Martha Brae River
Treasure Beach & Floyd's Pelican Bar
---
U.S. / Jamaica Embassy and Consulate Locations
U.S. Embassy in Jamaica
U.S. Embassy Kingston
142 Old Hope Road
Kingston 6, Jamaica, West Indies
Phone: 876.702.6000
Jamaican Embassy and Consulate in USA
Washington DC — Embassy of Jamaica
1520 New Hampshire Avenue, NW
Washington DC 20036 United States
Phone: 1.202.452.0660
Los Angeles, California — Consulate of Jamaica
303 N. Glenoaks Blvd, Suite 700
Burbank, CA 91502 United States
Email: [email protected]
Miami, Florida — Consulate General of Jamaica
Courthouse Tower
44 West Flagler Street, Suite 400
Miami, FL 33130 United States
Phone: 1.305.374.8431
Atlanta, Georgia — Jamaican Consulate
4651 Roswell Road, Ste B-101
Sandy Springs, GA 30342 United States
Phone: 1.404.943.0905
Chicago, Illinois — Jamaican Consulate
4655 South Dr. Martin Luther King Jr. Drive, Suite 201
Chicago, IL 60653 United States
Phone: 1.773.373.8988
Disclaimer: The information contained in this article serves as a general overview of benefits and should only be used for informational purposes. Refer to your individual certificate of insurance for specific coverages, exclusions, and benefits. When in doubt, please contact one of our licensed agents for additional assistance.