Cleanest U.S. Cities
Last updated on 09/19/2022
The COVID-19 pandemic has increased awareness in the general public regarding personal hygiene and cleanliness, particularly in regards to places outside of the home. To help inspire travelers in choosing their next destination, the research team at InsureMyTrip has examined a few government and consumer data sets to find out which city in the U.S. is "the cleanest U.S. city."
Key Findings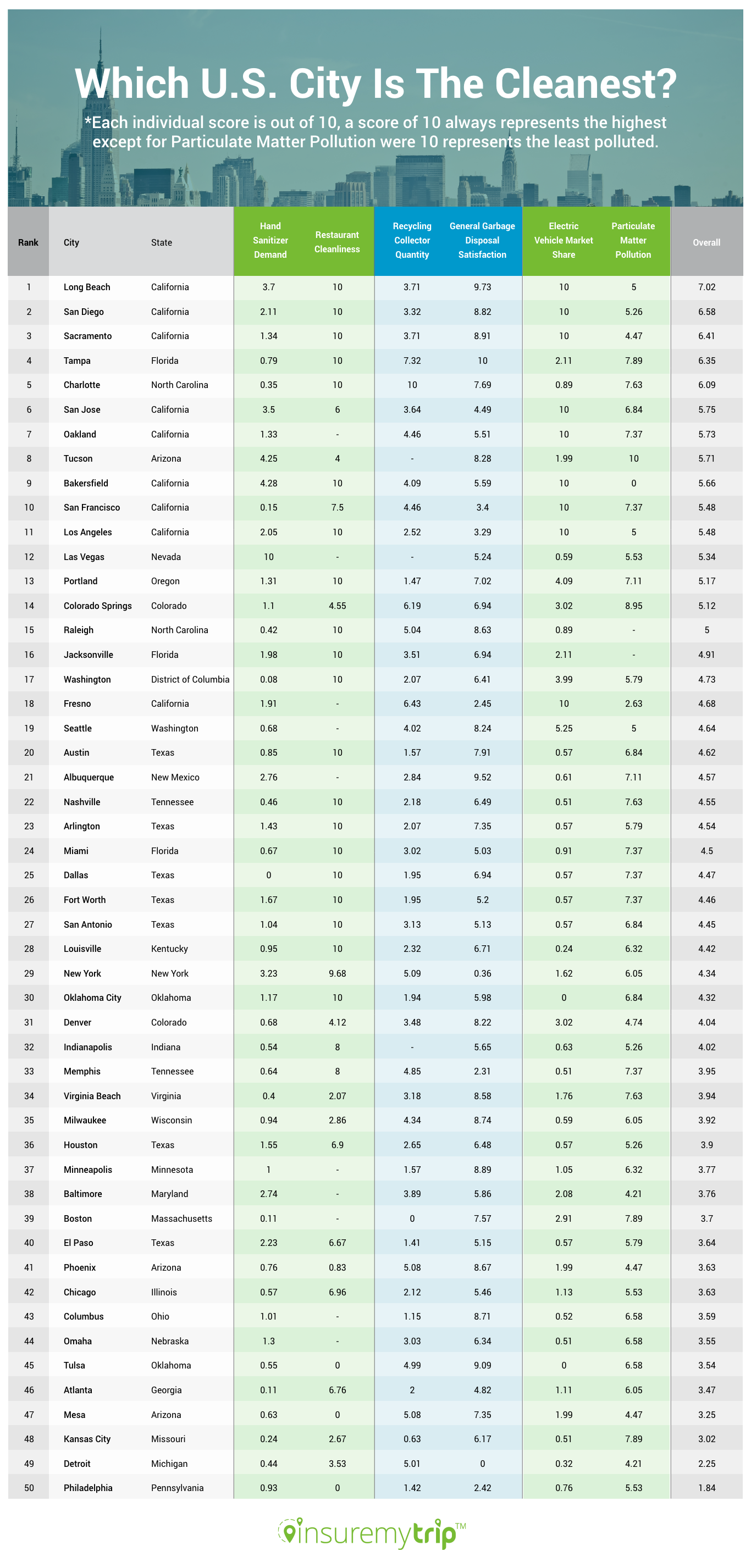 According to our research, Long Beach is the cleanest city in the U.S. It is a strong performer across the majority of categories, with particular highlights in the 'restaurant cleanliness', 'electric vehicle market share' and 'general garbage disposal satisfaction' categories.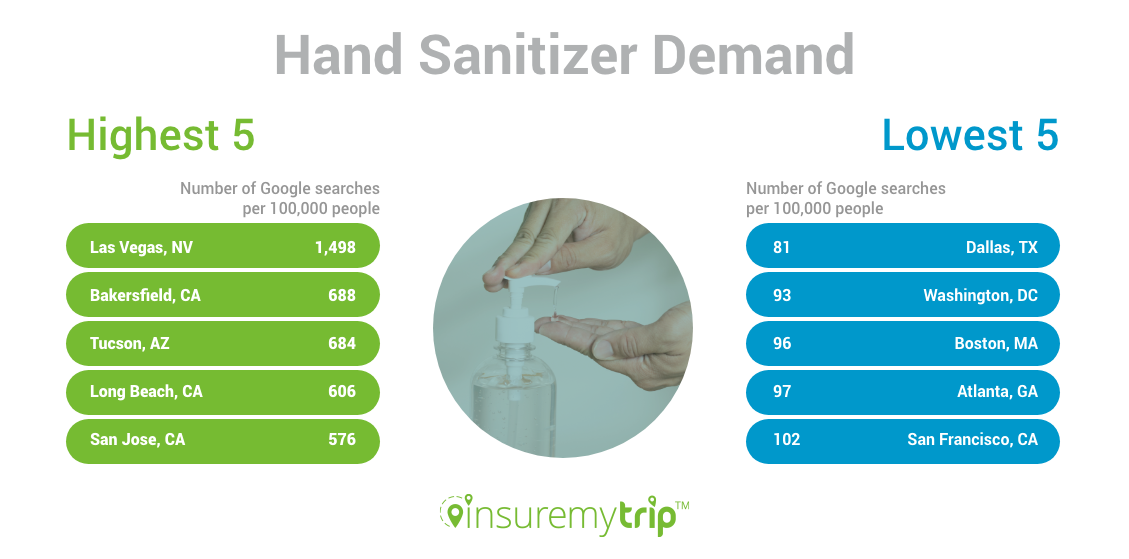 Las Vegas has the highest interest in hand sanitizer, according to Google searches. One can reasonably attribute the reopening of the Las Vegas casinos in June, a common coronavirus safety measure, to this surge in hand sanitizer purchases.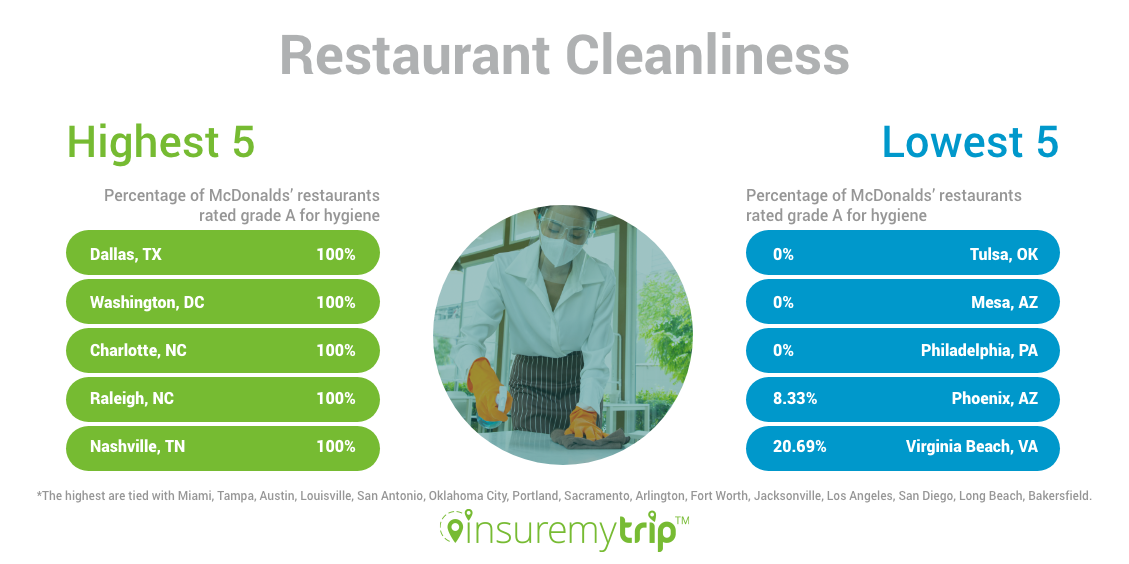 In twenty cities, 100% of McDonalds' restaurant locations have received a hygiene grade of "A." However, three cities - Tulsa, Mesa, and Philadelphia, have not received this high grade for any of their McDonald's restaurant locations.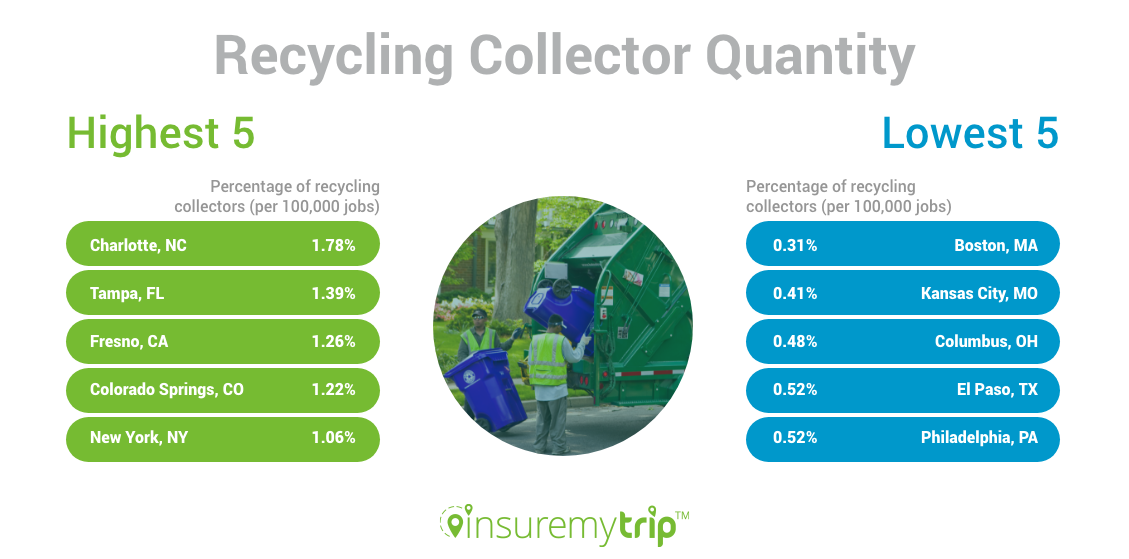 Charlotte has the highest amount of recycling collectors per 100,000, according to the U.S. Bureau of Labor Statistics. This comes after further investments to local packaging & recycling firms.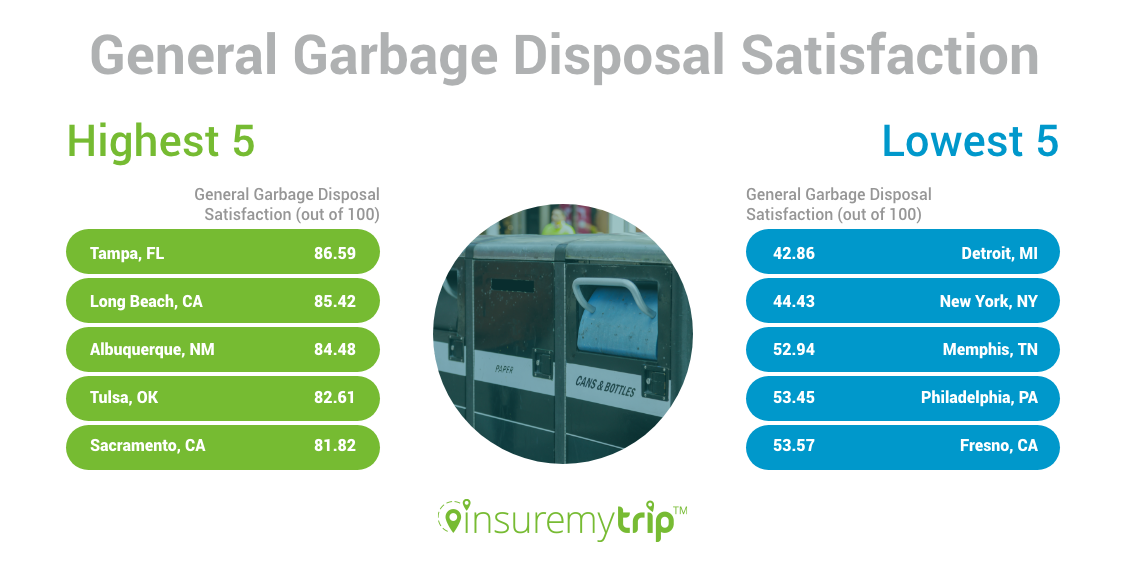 Residents of Tampa have the highest garbage disposal satisfaction, according to survey data from Numbeo. The area is also eyed for a $160 million cardboard recycling plant that will fuel 96 jobs.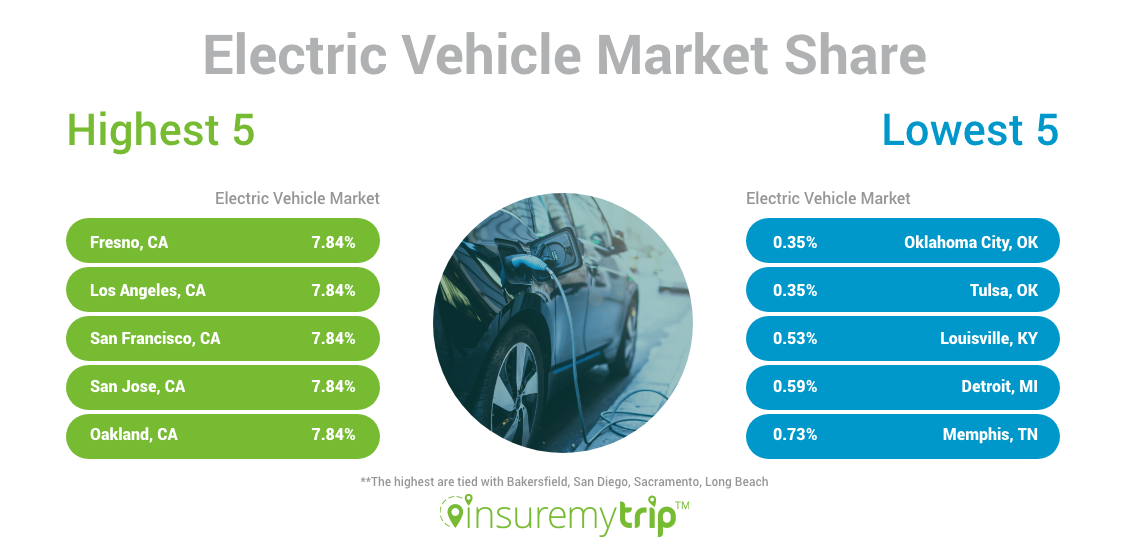 Five cities in California all in a tie for their electric vehicle market share. The governor of California has recently described the transition to electric vehicles as an "economic imperative."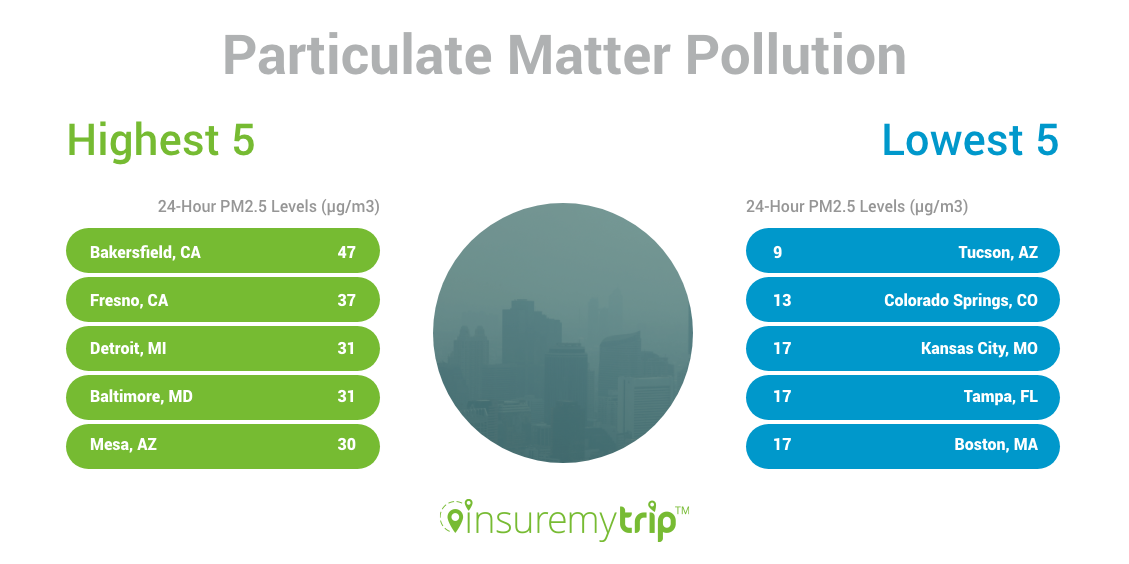 Bakersfield is the most polluted city in America for particulate matter. Both Bakersfield (1st) and Fresno (2nd) are located in California's Central Valley, where the air is filled with PM2.5 because of high volumes of oil and gas drilling.
Methodology
Each data point consists of the latest research available from reputable government and consumer data sets. The sources include six data points, five city-specific and one state-specific. The data was standardized using min-max normalization. The min-max normalization value is multiplied by 10 to create a score (between 0-10). A score of 10 is always the best result, while a score of 0 is the worst. Each city is then ranked on their overall rating across all cleanliness data points, to find which city is the cleanest in the U.S.
InsureMyTrip isolated each data point, showing the top 5 and bottom 5 cities for each in addition to giving an overall ranking. This gives users an opportunity to target specific cities for individual data points that may be relevant to them, e.g. 'restaurant cleanliness', 'hand sanitizer demand', or 'particulate matter pollution'.
Sources
Hand Sanitizer Demand
This represents the number of Google searches per 100,000 for 'hand sanitizer'.
Restaurant Cleanliness
McDonald's restaurants were used as a universal 'restaurant' to compare across the entire U.S. Percentages of restaurants that achieved a grade A for hygiene were compared.
Recycling Collector Quantity
Data from the U.S. government recycling collectors as a percentage of 100,000 jobs.
The U.S. Bureau of Labor Statistics
General Garbage Disposal Satisfaction
Survey data from 47,152 people.
Electric Vehicle Market Share
State data on the percent of EVs sold of total light vehicles sold within each state.
Particulate Matter Pollution
Data from the U.S. government on particulate matter pollution above PM2.5.