Five Tips for Planning an Immersive Vacation
Last updated on 06/09/2023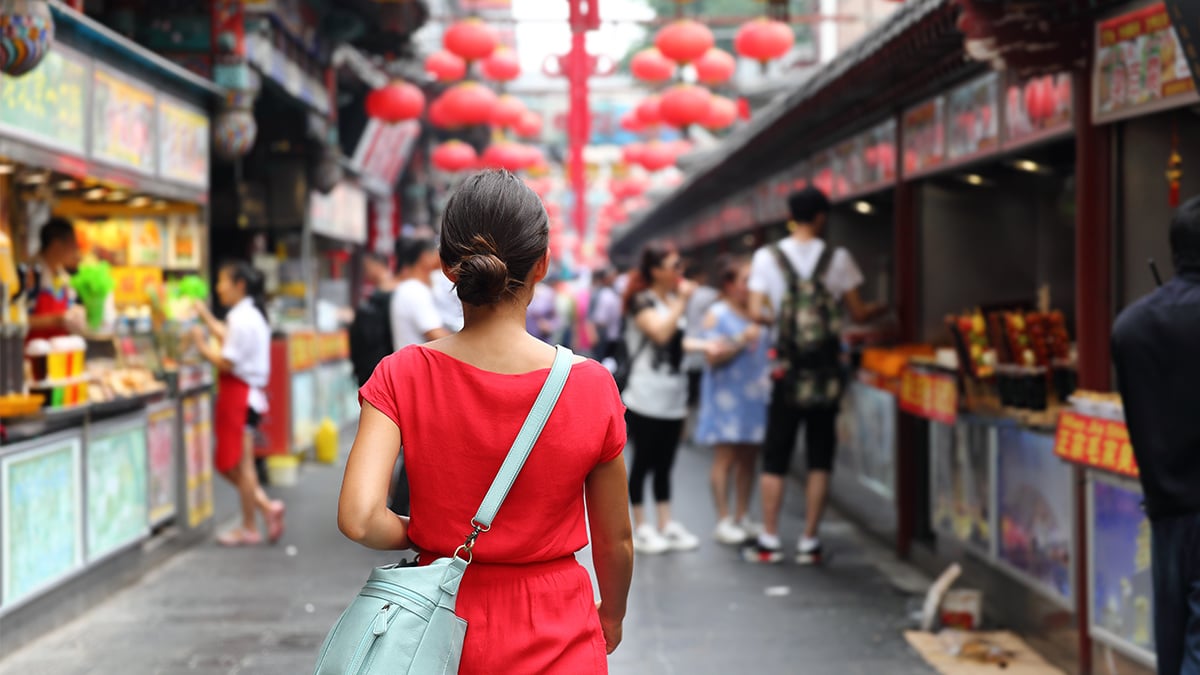 Traveling is undeniably the best way to explore new cultures, taste unique cuisines, and cultivate memories that will last you a lifetime. However, to fully experience the authenticity and unique charm that a destination has to offer just seeing the sights isn't enough. You need to immerse yourself in the culture and the environment.
Planning an immersive vacation can be a bit challenging if you don't know where to begin, especially if you aren't familiar with the destination. To help you plan a more enriching travel experience, we've come up with five tips to help you connect with the local culture, people, and natural surroundings of the destination, as well as help to create a more meaningful slow travel experience. Whether you are a seasoned traveler or a first-time explorer, this guide is sure to get you on the right track for planning an inspiring and transformative immersive vacation.
If you are a new traveler, you may wonder what immersive tourism is. Immersion travel can be defined as a slow travel experience that is based around creating local interactions and authentic cultural experiences. A traveler who is immersing themselves in the place they are traveling to is likely to be seeking a deeper experience than those found in typical tourism. They travel with the goal of returning home having experienced growth and learning on their trip.
Five Tips for Planning Immersive Vacations:
Familiarize yourself with the culture before you go.
The biggest goal of immersive travel experiences is to fully experience a culture and location that is different from where you live and what you know. It's an opportunity to have an eye-opening experience and learn to understand and appreciate how other areas of the world operate and why. It is also a good opportunity to change any cultural misconceptions you may have had previously about the country or culture. Doing some research ahead of time sets you up for more success when you arrive. What is the language of the area? What is the major religion? Is there an expected dress code? What can you learn about the destination's history? These are all good questions to answer before arriving at immersive travel experiences.
Prepare for culture shock.
Having the awareness that culture shock does happen, especially when staying somewhere for over a week, is a good place to begin. There are 5 common phases of experiencing culture shock:
The Honeymoon Stage:

When you first arrive and are completely awe-struck by the beauty of your surroundings. Everything is new and exciting.

Rejection and Hostility Stage:

After a little while the things that once seemed exciting may start to frustrate you. You may find yourself comparing things to how they are at home.

Gradual Adjustment:

You will begin to feel more settled into your surroundings. You now know the best ways to travel around, or maybe you've discovered your favorite markers, restaurants, etc.

Adaptation Stage:

Here is when you begin to feel at home in this foreign place. You begin to have a community, a routine, and a decent grasp of the language.

Re-Entry Shock:

Lastly, this stage happens when you've returned home, and you find yourself having to readjust back to your old life. Some people struggle with return because now home has become something so different from the life you created elsewhere.
When talking about immersive travel experiences, it is very common for all types of travelers, whether they are new or travel experts, to experience culture shock. Remembering why you are traveling this way and all the benefits of immersive tourism will help you move through those feelings more easily. Take it one day at a time and you will be adjusted before you know it.
Plan to eat and shop local.
Food is a very important key to understanding culture. Many parts of culture surround the food; some being rituals, holidays, celebrations, etc. A surefire way to integrate yourself and show the local people you care about their culture is by taking part in those rituals. Giving yourself every opportunity to be immersed in the culture of the locals will help you to get the absolute most out of your slow travel experience.
Learn as much of the language as you can.
Learning some of the language is a really great way to immerse yourself in the place you are traveling to. Locals take note when a traveler is trying to be courteous and respectful of their culture. Trying to learn a new language, even if it's just a few words and phrases, is a great way to challenge yourself and grow.
Book local guides.
Booking tours with a local guide is 100% the best way to get the inside scoop on an area. Local tour guides know all the best spots to eat, drink, shop, and all the most important things to see and do, and if you're lucky, they'll share some hidden gems with you too! This is also a great way to practice the language in a less intimidating environment and to learn about the area you're visiting. A tour guide will most likely be able to share a lot of history and background with you.
Easy Travel Insurance for Immersive Tourism:
Getting all of the details in order for your immersive trip may be difficult, but that doesn't mean purchasing travel insurance needs to be. There are a multitude of benefits to adding a comprehensive travel insurance plan to your budget. From medical coverage to protection against trip cancellation insurance, a comprehensive plan may be the right option for your trip.
Reasons to Buy Travel Insurance for Your Immersive Vacation:
May provide medical coverage for unexpected expenses that may not be covered by your primary medical insurance.
Helps to protect your investment if things don't go as planned and your trip gets canceled or interrupted.
Travel delays are inevitable, and bags get lost, but baggage coverage may reimburse you for necessities if your luggage is delayed or lost.
Sometimes even the most seasoned travelers need help. Investing in travel insurance helps to give you assurance that help is only a phone call away if necessary.
All in all, we know the importance of making sure that your trip goes as planned. So much goes into the planning process that we don't want to see it ruined by any type of misfortune. At InsureMyTrip we feel that the value of comparing travel insurance for vacations is just as important as comparing flights or accommodations. Easily compare plans to find the right policy, which means fewer things for you to worry about while on your trip.
Taking an immersive vacation is supposed to be an opportunity to have an enriching experience and cultivate special memories to last a lifetime. By investing in travel insurance, you are investing in your trip and the memories you'll be making. Trust the professionals at InsureMyTrip to help you find the best coverage for your immersive vacation. Check out our customers' reviews and ratings and see why travelers are choosing coverage from InsureMyTrip for their past, present, and future trips! Contact us today to hear more about how we can help you.