Nomad Travel Insurance
Last updated on 03/04/2022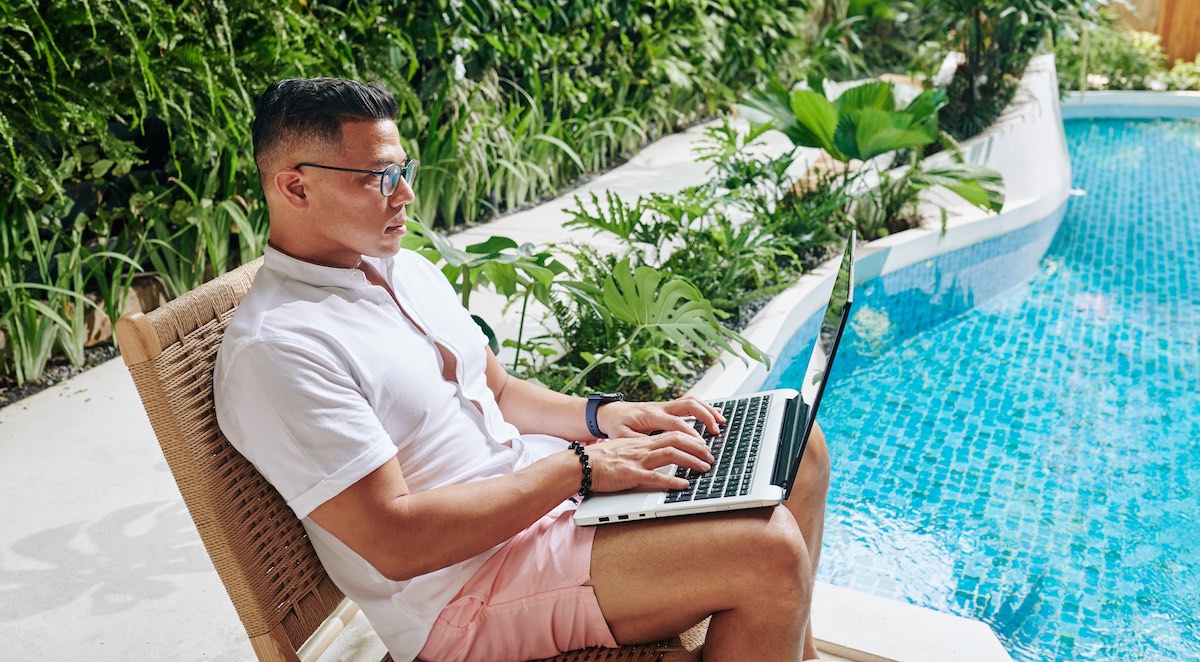 The duration of your trip is an important consideration when purchasing travel insurance. When a traveler plans to be away from home for an extended period of time, practical considerations like medical care become a very real need to be addressed. While a standard comprehensive or travel medical insurance policy may suit the needs of a short-term traveler, that same basic coverage may not be expansive enough for the extended world traveler. That's where long-term travel insurance coverage comes in, which is ideal for the modern nomadic traveler.
What is a Digital Nomad?
Digital nomads typically work remotely and travel, usually internationally, for long periods to live and work. Working remote allows them to do their job from almost any global location with a strong wireless internet connection. With a solid Wi-Fi single and a compatible digital device as the only requirements, travel often becomes a large part of a digital nomad's professional and personal life. Activities around adventure and exploration are common pastimes, and the long duration in a new location often lends itself to fantastic local experiences and cultural immersion.
What is Nomad Travel Insurance?
Nomad travel insurance is long-term travel insurance coverage which addresses the specific needs of travelers planning to be away from the United States for an extended period of time. Think of it as remote work health insurance for your global office.
What Does Nomad Insurance Cover?
Insurance for digital nomads is typically available in two different forms -
For a period of travel up to six months, Travel Medical Plans offer health care coverage that may include emergency evacuation and trip interruption while abroad for an extended period of time.
For travel longer than six months, Travel Major Medical Plans behave like regular health insurance policies and includes coverage for non-emergency medical care. This means that Travel Major Medical will not only cover emergencies medical situations, but also helps you to care for your overall health with regular preventative care. Most major medical policies will cover your regular wellness checkups, prescription medications, and some may even cover dental care.
Travel Major Medical can also be a good fit for long-term travelers because of the way it works. Rather than working on a reimbursement basis, like most travel insurance plans, it usually follows a model more closely resembling domestic health insurance plans. You may have co-pay and deductible costs under this form of digital nomad health insurance, but you may not have to pay the full medical expenses out of pocket.
Is Nomad Travel Insurance Worth It?
Digital nomads have different travel insurance needs than the average short-term traveler, so a policy that specifically covers their unique needs is advisable. Having medical coverage when abroad is always important for travelers, but particularly with the uncertainty related to the worldwide pandemic due to COVID-19.
Disclaimer: The information contained in this article serves as a general overview of benefits and should only be used for informational purposes. Refer to your individual certificate of insurance for specific coverages, exclusions and benefits. When in doubt, please contact one of our licensed agents for additional assistance.