What is the Purpose of Travel Insurance?
Last updated on 03/28/2023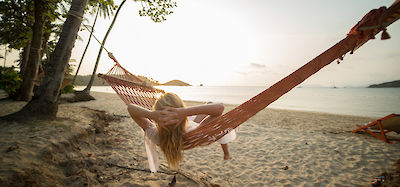 Travel insurance is often seen as a "luxury" purchase or something that's "nice to have, but not necessary." At InsureMyTrip we know this isn't true because we've talked to the travelers who regret not buying a plan and those who are grateful they did.
While travel insurance cannot prevent mishaps from occurring, it can reduce the burden of unexpected expenses and additional travel arrangements that need to be taken care of with very little notice. Travel insurance plans seek to provide you with the peace of mind if a delay, cancellation, natural disaster or terrorist event impact your plans.
3 Reasons Why Travel Insurance is Worth It
Protect the cost of your trip if you have a travel delay or need cancellation.
Offset added expenses due to a travel delay or lost, delayed or damaged luggage.
Protect from expensive medical bills in case you are injured or become ill while traveling abroad.
Just as with other kinds of insurance, a travel insurance plan will have stated benefits, stated exclusions and limitations. It's not a one-size-fits-all product, so it's crucial to read any plan's terms carefully and fully understand them before purchasing. Often, travel insurance companies may provide a review period, which allows you to buy a policy, read it thoroughly and return it for a refund should you find that you are not entirely comfortable with its terms. However, some companies may charge a small non-refundable service fee if canceling within the review period. Many claims issues eventually arise because travelers are not aware of the plan's limitations.
Travel insurance is also often intended to act as a supplement to insurance coverage you may already have; this is the difference between "primary" and "secondary" coverage. Secondary coverage helps provide you with a safety net in the case of an unforeseen event that disrupts your trip. The most common "secondary" coverage on a comprehensive travel insurance plan are emergency travel medical benefits. A travel insurance plan may help bridge the gap in your health insurance to better protect you against an unforeseen medical emergency that happens while you're away from home.
You'll have to file a claim through your primary health coverage first, and expenses that are denied may be covered, up to the stated limit, by the travel insurance company. It is important to know what your primary health insurance will cover, and also what your secondary travel insurance will as well.
In other cases, homeowner's insurance or insurance offered as part of your credit card membership may give you some protection against financial loss in the event your belongings are lost or damaged. A comprehensive travel insurance plan supplements those benefits with secondary coverage that can offer additional protection.
Knowing what travel insurance is intended to do – and what it's not – can help answer some of the most fundamental questions you may have about purchasing a travel insurance plan for your next trip. If you plan on taking a cruise for your upcoming trip, you may want to compare cruise insurance plans specifically; InsureMyTrip can help with that too.
Disclaimer: The information contained in this article serves as a general overview of benefits and should only be used for informational purposes. Refer to your individual certificate of insurance for specific coverages, exclusions and benefits. When in doubt, please contact one of our licensed agents for additional assistance.