Travel Delay
Last updated on 03/28/2023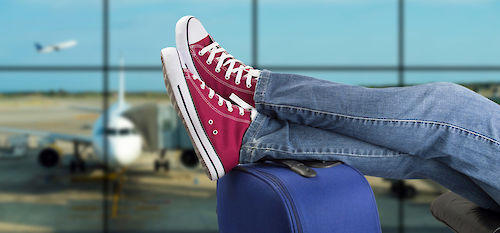 Travel delay coverage is typically available as part of a comprehensive travel insurance plan. With coverage for delays due to specified reasons, you may be entitled to benefits that will help get you back on track with your trip.
Types of Travel Delay Benefits
Depending on the plan, the travel delay coverage will vary. Your plan may provide a limit of coverage to help offset the costs of an extra night of accommodations and food. Also, some plans will have services that can help make arrangements to meet your cruise or tour group if your delay results in a missed connection.
If you have children or pets that will not be traveling with you, it may be a good idea to look carefully for plans that offer benefits for return trips. Sometimes travel delay covers childcare or pet boarding fees incurred in the event your return home is delayed due to a covered event.
While most companies provide coverage through reimbursement, a budget-weary traveler may want to look for one of the few companies that may make arrangements and pay for accommodations directly if you encounter an insurable event.
Time Frames of Coverage
To be eligible for travel delay benefits, you'll need to be subjected to a delay that meets the minimum number of hours outlined in your travel insurance plan. This time frame will vary between plans but is often somewhere in the 3-12 hour range.
Any delay that is less than the designated time frame will most likely not be eligible for reimbursement. Keep this in mind when scheduling flights to connecting flights, cruises and tours. Give yourself enough time to arrive and depart again.
Trip Cancellation Options
Some travel insurance plans will provide you with the opportunity to cancel your trip if you are subjected to a covered delay that exceeds a certain amount of time. While each plan is different, in general, covered delays of 24 hours or longer may qualify you to cancel your trip and receive reimbursement.
Make sure you have thoroughly read and understood the terms of coverage in your insurance plan. The certificate will outline whether or not this safety net will be available in the case of an unreasonably lengthy delay. It could be beneficial for short trips or insured trips to see family members during the holiday season.
Disclaimer: The information contained in this article serves as a general overview of benefits and should only be used for informational purposes. Refer to your individual certificate of insurance for specific coverages, exclusions and benefits. When in doubt, please contact one of our licensed agents for additional assistance.