Bomb Cyclones & Travel Insurance
Last updated on 03/28/2023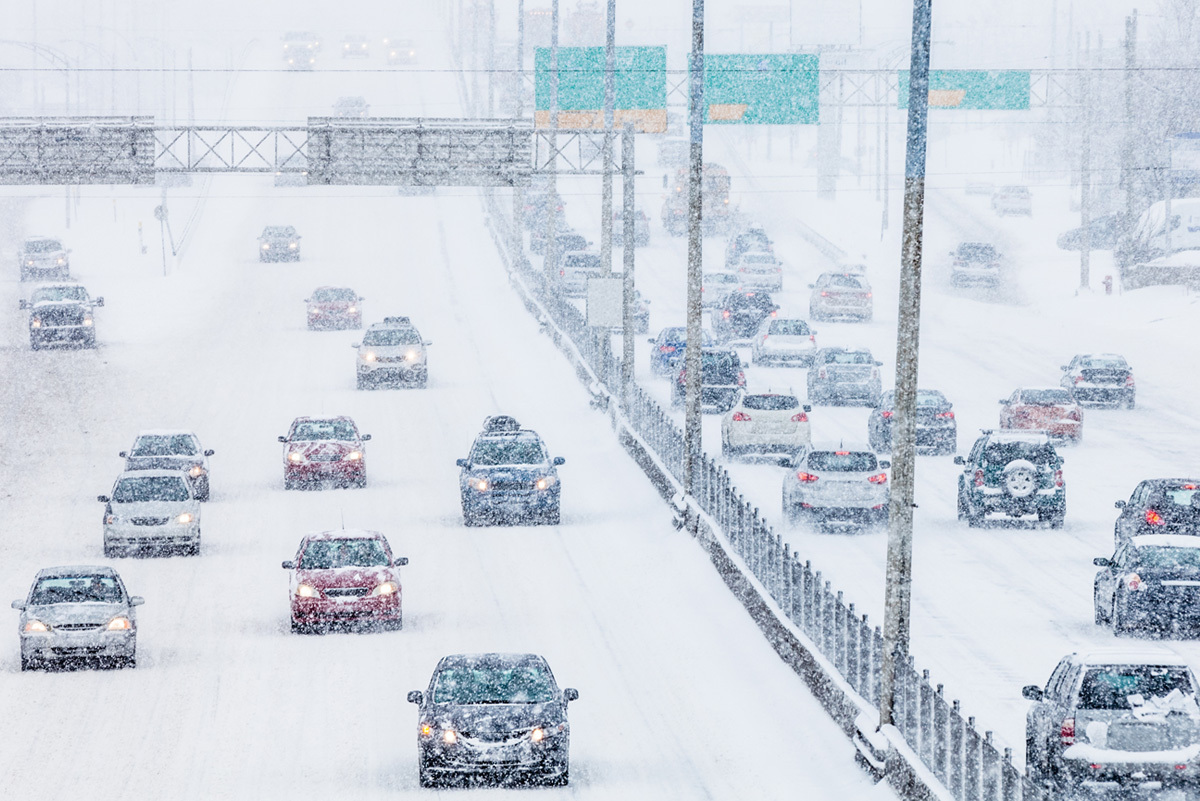 What is a Bomb Cyclone?
A bomb cyclone, or storm that has undergone bombogenesis, is a storm that rapidly gains strength due to a very sudden pressure drop. The greater the reduction in pressure, the stronger the storm. With the drop in pressure affected areas can expect high winds, heavy snow, and flooding. To think of it simply, bomb cyclones can be compared to a winter hurricane.
Effect of Bomb Cyclone on Travel
Bomb cyclones have the ability to cause major disruptions to winter travel. These historic storms have been known to dump multiple feet of snow, and may have hurricane-force winds. Historically, countless flights have been canceled or delayed as a result of this severe weather forecast.
The National Weather Service strongly advises anyone planning to travel to, from or through a region affected by a bomb cyclone to reconsider their plans. Unfortunately, sometimes travel is unavoidable in harsh conditions. If you absolutely must travel through a bomb cyclone, be prepared.
If You are Driving
Drive during the day, it may be safer and easier to see the roads
Go slow — high winds will especially impact taller vehicles
Bring along a travel safety kit and extra blankets
Invest in snow tires to help improve your vehicle's overall stability
If You are Flying
Confirm if your flight is still scheduled
Stay patient if you are rerouted, this storm is impacting travelers nationwide
Check airport wait times
Pack an extra set of clothes in your carry-on, just in case
Travel Insurance for Bomb Cyclones
Travel insurance is designed to help cover unexpected events. Bomb cyclones can close entire cities. The high winds and low visibility can ground flights, and the damage from the heavy wet snow and flooding may impact road travel long after the storm has passed.
For those who purchase travel insurance prior to a known peril, there may be benefits in the event that a bomb cyclone threatens your travel plans. Some examples of benefits that may apply in the event of severe weather:
Delays & Missed Connections:
Many policies may cover travelers when airlines are forced to delay service due to weather, including bomb cyclones. For some plans, if a delay lasts longer than 6 hours, reimbursement for necessities like food and temporary lodging may be available.
Cancellations:
In the event that a bomb cyclone as forced your airline to cancel the flight altogether, comprehensive plans may cover up to 100% of your insured trip's cost. If before departure a bomb cyclone, or other severe weather, causes damage to your home and you must cancel your trip to deal with repairs, comprehensive travel insurance benefits may help.
Disclaimer: The information contained in this article serves as a general overview of benefits and should only be used for informational purposes. Refer to your individual certificate of insurance for specific coverages, exclusions and benefits. When in doubt, please contact one of our licensed agents for additional assistance.