Emergency Medical Evacuation
Last updated on 03/28/2023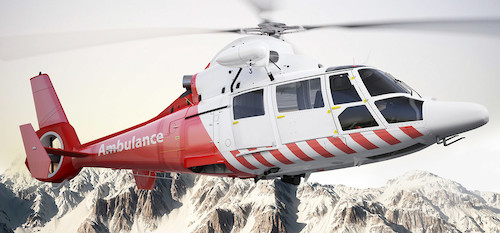 Emergency medical evacuation coverage is available either as part of a comprehensive travel insurance plan, travel medical plan, or as a stand-alone travel membership. This coverage provides transport to an appropriate facility, in the case of an illness or injury when there is no adequate care locally, without incurring a hefty financial burden.
In light of the COVID-19 pandemic, many travelers are concerned with this particular coverage in the event they become ill while traveling. While emergency medical evacuation coverage can help reimburse travelers for unexpected costs, insurance cannot override the orders of the Centers for Disease Control and Prevention (CDC) to evacuate quarantined travelers. However, comprehensive travel insurance may help cover the costs associated with the quarantine. Be sure to carefully read and review your policy before travel to understand how your coverage would work in this case.
Too Much Money to Put to Chance
While it's common to imagine that "evacuation" from a cruise ship means being airlifted in a helicopter hovering over the deck of the ship while out in open waters, that's not necessarily the case. Unless your medical emergency is so dire and life-threatening that there is no time to spare in getting you to a port, the medical evacuation operations would most likely take place from the nearest port of call. In that case, whether by helicopter or ambulance, you would be transferred to the care of a specialized medical evacuation company, typically a private emergency company.
A privately chartered flight or ambulance with the benefit of expensive life-saving equipment and highly skilled, trained pilots and medical professionals can drive the cost up to tens of thousands, even hundreds of thousands, of dollars. The high cost of evacuating someone to the best medical facility highlights the importance of having emergency medical evacuation coverage when traveling abroad.
How Does Emergency Medical Evacuation Coverage Work?
In order for a company to fulfill an evacuation in accordance with a comprehensive or travel medical plan, the initial hospital or medical facility must be incapable of providing the level of care necessary for the condition. This is determined by the attending physician and the program medical advisor of your insurance company. Certain plans will offer a benefit called "hospital of choice," which is discussed in detail later in this article.
With the majority of medical evacuation coverage, the insurance company must make all of the arrangements for you, so you don't have to worry about how the transport will happen while you're in the midst of a crisis. It's essential that you understand exactly how the company expects communication with you in order to make those arrangements.
After your life is no longer in danger, if necessary, the evacuation benefit will cover for repatriation, or transporting you back home for recovery or further treatment. Some limitations may apply here. Certain companies will only cover the cost of an evacuation as far as your place of residence. The cost of somewhere further, would be an out-of-pocket expense.
Deciding on a Medical Facility
Basic evacuation plans will stipulate that you can be evacuated to the nearest "hospital of excellence." The transport provider would determine where you'd be taken, based on geography and the capabilities of any hospital in the area. While you would likely receive excellent care at these facilities, some travelers are more comfortable having the ability to choose their own care facilities.
If you are one of those travelers, you may want to look into a plan that offers the "hospital of choice" benefit. This coverage is an option that allows you to stipulate where you'd like to be taken in the event that you have a medical emergency while you're traveling and need to be evacuated for better care. Hospital of choice coverage takes the "hospital of excellence" a step further and allows you to decide in advance where you would like to go should you need advanced medical care.
Additional Details to Keep in Mind
Emergency medical evacuation coverage is for the expenses of the evacuation and treatment received while being transported. It does not cover the cost of any medical services you receive once you're at the new facility. Depending on the location of the medical facility, you may also need adequate emergency travel medical insurance. Comprehensive plans and medical plans provide both emergency evacuation and emergency travel medical coverage, but evacuation memberships do not.
However, there are some additional benefits included in many evacuation memberships of which many travelers may not be aware. For instance, some memberships offer coverage to transport family members to the hospital where you are receiving care. Also, when you are well enough to travel, the transport company may arrange for your travel back home. In tragic circumstances, most evacuation memberships will also provide coverage for repatriation of remains – getting your remains transported home to your loved ones.
Disclaimer: The information contained in this article serves as a general overview of benefits and should only be used for informational purposes. Refer to your individual certificate of insurance for specific coverages, exclusions and benefits. When in doubt, please contact one of our licensed agents for additional assistance.