Travel Insurance for Fiji
Last updated on 06/20/2022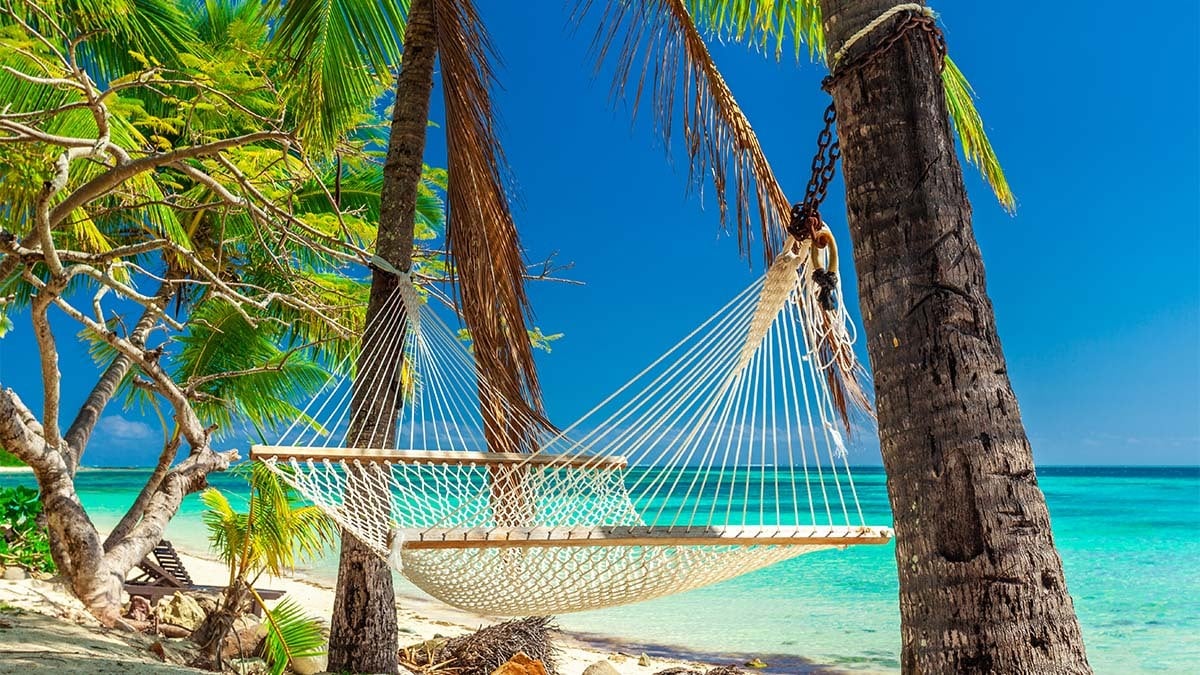 Do I Need Travel Insurance for Fiji?
Yes, as of April 7, 2022, Fiji requires all international visitors to obtain travel medical insurance that covers COVID-19. To enter Fiji, travelers must show evidence of each of the following:
Travel insurance:Travel medical insurance which covers costs related to COVID-19 while in Fiji.
A pre-departure negative COVID-19 test:Travelers may choose to take a Rapid Antigen Test (RAT) up to 24 hours prior to departure or a Polymerase Chain Reaction (PCR) within 48 hours before departure. Those who have tested positive for COVID within the past 30 days may instead submit proof of isolation from an accepted source or a fit-to-fly certificate from a medical practitioner displaying the date of onset symptoms, date of testing positive, date of cessation of symptoms, and release date from isolation.
Full vaccination:All travelers 18 years old or older must show proof of full vaccination from a vaccine recognized by Fiji. A 14-day waiting period is required after complete vaccination in order for Fiji to consider a traveler fully vaccinated. Minors under 18 traveling with a vaccinated adult are exempt. However, minors traveling alone in Fiji must show proof of full vaccination from a recognized provider.
A pre-booked COVID-19 test to be administered in Fiji:Fiji's entry test is to be booked and pre-paid online before a traveler departs from their home country to Fiji. This COVID test must be taken after the first 48 hours in the Fijian islands, but before the first 72 hours.
Although many travel insurance providers now provide coverage for expenses related to COVID-19, these details do vary by plan. We recommend travelers ensure the mandatory coverage for Fiji is included in your travel insurance policy before purchasing.
How Much Does Fiji Travel Insurance Cost?
The cost of travel insurance for a trip to the Fijian Islands can vary based on the details of the trip and needs of the travelers. A trip's duration, the number of travelers, ages of the travelers, and the type of coverage usually have the most impact on the cost of a travel insurance policy for Fiji. In general, a traveler can expect a travel insurance plan to cost anywhere from 4%-10% of your total pre-paid, nonrefundable trip cost.
The cost of Fiji trip insurance may also vary depending on the level of coverage sought by a traveler. A comprehensive travel insurance policy may cost more than a stand-alone emergency medical plan. However, comprehensive plans typically include emergency medical coverage along with other benefits like coverage for travel delays, lost or damaged luggage, and 24-hour traveler assistance.
What Does Travel Medical Insurance for Fiji Cover?
Emergency medical treatment, evacuation, hospital fees, and dental care are often included in travel medical insurance plans. As per the Fijian entry requirements, all visitors to Fiji must purchase a minimum of travel medical insurance with coverage for COVID-19 related expenses.
Additional benefits to consider may include, but are not limited to:
Trip interruption due to illness or injury
Pre-existing conditions
Baggage loss, delay, or damage
What is the Best Travel Insurance for Fiji Trips?
Each trip to Fiji is unique, and travel insurance is not one-size-fits-all. As travelers have different needs and concerns, the best travel insurance policy for you may depend on your specific travel details and personal concerns. To compare different coverage levels, simply enter your trip details in the free travel insurance quote form. InsureMyTrip recommends travelers to consider their complete itinerary and medical conditions when comparing providers and plans offering international insurance for Fiji.
Disclaimer: The information contained in this article serves as a general overview of benefits and should only be used for informational purposes. Refer to your individual certificate of insurance for specific coverages, exclusions, and benefits. When in doubt, please contact one of our licensed agents for additional assistance.