Travel Insurance for Fiji
Last updated on 09/08/2022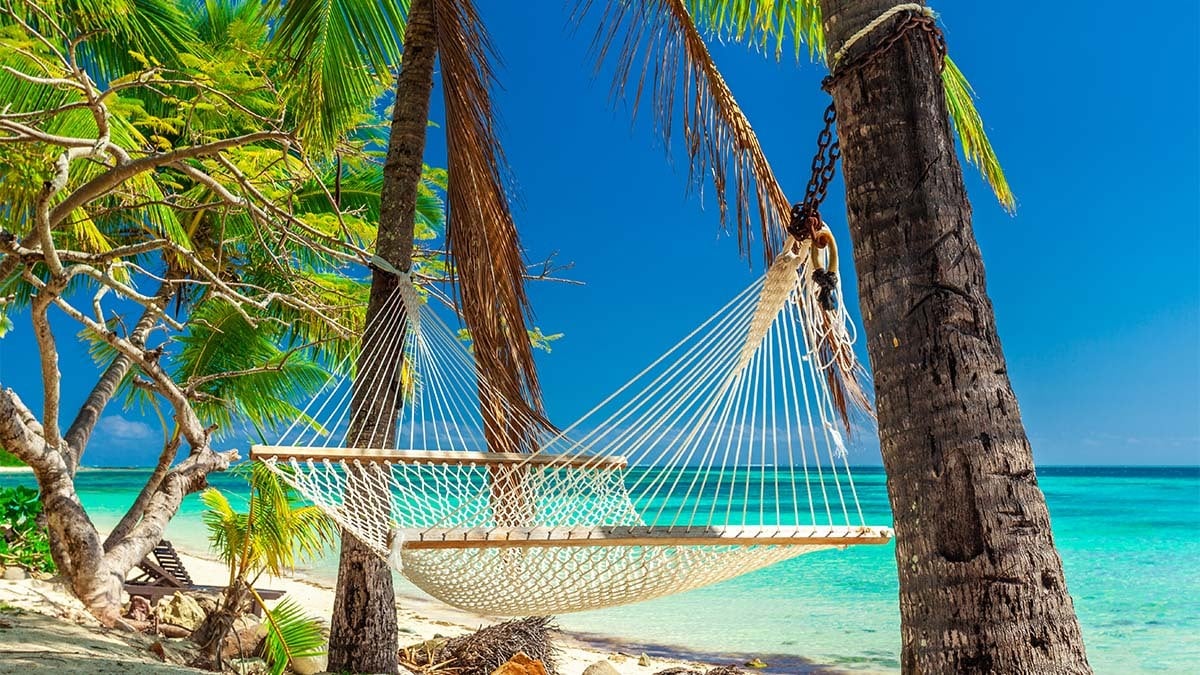 Do I Need Travel Insurance for Fiji?
Yes, as of April 7, 2022, Fiji requires all international visitors to obtain travel medical insurance that covers COVID-19. To enter Fiji, travelers must show evidence of each of the following:
Travel insurance: Travel medical insurance which covers costs related to COVID-19 while in Fiji.
A pre-departure negative COVID-19 test: Travelers may choose to take a Rapid Antigen Test (RAT) up to 24 hours prior to departure or a Polymerase Chain Reaction (PCR) within 48 hours before departure. Those who have tested positive for COVID within the past 30 days may instead submit proof of isolation from an accepted source or a fit-to-fly certificate from a medical practitioner displaying the date of onset symptoms, date of testing positive, date of cessation of symptoms, and release date from isolation.
Full vaccination: All travelers 18 years old or older must show proof of full vaccination from a vaccine recognized by Fiji. A 14-day waiting period is required after complete vaccination in order for Fiji to consider a traveler fully vaccinated. Minors under 18 traveling with a vaccinated adult are exempt. However, minors traveling alone in Fiji must show proof of full vaccination from a recognized provider.
A pre-booked COVID-19 test to be administered in Fiji: Fiji's entry test is to be booked and pre-paid online before a traveler departs from their home country to Fiji. This COVID test must be taken after the first 48 hours in the Fijian islands, but before the first 72 hours.
Although many travel insurance providers now provide coverage for expenses related to COVID-19, these details do vary by plan. We recommend travelers ensure the mandatory coverage for Fiji is included in your travel insurance policy before purchasing.
How Much Does Fiji Travel Insurance Cost?
The cost of travel insurance for a trip to the Fijian Islands can vary based on the details of the trip and needs of the travelers. A trip's duration, the number of travelers, ages of the travelers, and the type of coverage usually have the most impact on the cost of a travel insurance policy for Fiji. In general, a traveler can expect a travel insurance plan to cost anywhere from 4%-10% of your total pre-paid, nonrefundable trip cost.
The cost of Fiji trip insurance may also vary depending on the level of coverage sought by a traveler. A comprehensive travel insurance policy may cost more than a stand-alone emergency medical plan. However, comprehensive plans typically include emergency medical coverage along with other benefits like coverage for travel delays, lost or damaged luggage, and 24-hour traveler assistance.
What Does Travel Medical Insurance for Fiji Cover?
Emergency medical treatment, evacuation, hospital fees, and dental care are often included in travel medical insurance plans. As per the Fijian entry requirements, all visitors to Fiji must purchase a minimum of travel medical insurance with coverage for COVID-19 related expenses.
Additional benefits to consider may include, but are not limited to:
Trip interruption due to illness or injury
Pre-existing conditions
Baggage loss, delay, or damage
What is the Best Travel Insurance for Fiji Trips?
Each trip to Fiji is unique, and travel insurance is not one-size-fits-all. As travelers have different needs and concerns, the best travel insurance policy for you may depend on your specific travel details and personal concerns. To compare different coverage levels, simply enter your trip details in the free travel insurance quote form. InsureMyTrip recommends travelers to consider their complete itinerary and medical conditions when comparing providers and plans offering international insurance for Fiji.
---
Travel Tips & Safety for Fiji
Money & Currency Exchange
Fiji's official currency is the Fijian dollar (FJD). During your trip, you may come across prices marked as F$ or FJ$. The Fijian dollar is available in banknotes valued at $5, $10, $20, $50, and $100, while Fijian coins come in denominations of 5c, 10c, 20c, 50c, $1, and $2. Though most resorts and businesses in Fiji's cities will take cards like Visa, Mastercard, and American Express, you may need some cash if planning to visit smaller islands or more remote areas. Taxi drivers often do not have change for big bills, so it's wise to keep smaller change on your person if taking taxis. Your local currency can be exchanged to the Fijian dollar either in-person in Fiji or ordered online for pickup before you leave for your trip. Since banks, hotels, and money exchange services often offer different exchange rates, the savviest travelers generally shop around for the best rates before making a trade. Most often, Fijian money exchangers in shopping centers offer some of the best rates and are open to negotiations.
Transportation
With over 300 islands, transportation around Fiji might seem a little daunting. However, nowadays it's easier than ever to get around Fiji with a system of international and domestic flights, private sea planes, helicopters, ferries, and public buses. Travelers taking a flight will arrive to Fiji via the Nadi International Airport or Nausori International Airport, both of which connect to the remainder of Fiji's airports for domestic flights. If you'd prefer to travel between islands over water, Fiji offers ferries, water taxis, and small cruise services between some of its most-traveled islands. On land, public buses are generally the most affordable transportation option in Viti Levu, Vanua Levu, Taveuni and Ovalau. Taxis are available for metered rides within towns, but when driving from town to town you may want to negotiate a fare prior to starting the ride. Travelers might need to be over the age of 21, 23, or 25 (depending on the company) when renting a private car in Fiji.
A number of Fiji's luxury resorts can only be accessed via private transportation methods and either offer their own dedicated aircraft or boat or work with a private charter company to transport their guests.
Risk & Crime
Fiji is generally considered a safe country to visit. While no country is ever completely free of criminal activity, Fiji's level of crime is relatively low and most travelers can expect their trip to go smoothly. To lessen any risk of pickpocketing or theft, keep your personal items locked in your hotel safe or close to your body and hidden from view. It's also best to avoid travel at night, even if you are traveling in a group. Take a taxi if you absolutely must go somewhere at night.
For most travelers, the main risk in Fiji is in the weather. Located near earthquake zones, Fiji has been known to experience tsunamis that come with little to no warning. If you notice or hear of an earthquake, refer to local news or weather stations for up-to-date information. The somewhat more predictable cyclone or hurricane may be tracked and monitored by local authorities before it reaches the islands. All countries face some risk with natural disasters, so don't let the chance of inclement weather dissuade you from taking your tropical trip. Stay updated by checking in with weather reports from the Fiji Meteorological Service.
---
U.S. / Fiji Embassy and Consulate Locations
U.S. Embassy in Fiji
U.S. Embassy Suva
158 Princes Road
Tamavua, Suva, Fiji
Phone: 679.331.4466
Fiji Embassy and Consulate in USA
Washington DC – Fijian Embassy
2000 M Street, NW, Suite 710
Washington DC 20036 United States
Phone: 1.202.466.8320
Los Angeles, California – Fijian Mission
577 West Century Boulevard, Suite 205
Los Angeles, CA 90045 United States
Phone: 1.310.645.2136
New York, New York – Fijian Permanent Mission to the UN
630 Third Avenue, 7th Floor
New York, NY 10017 United States
Phone: 1.212.687.4130
Disclaimer: The information contained in this article serves as a general overview of benefits and should only be used for informational purposes. Refer to your individual certificate of insurance for specific coverages, exclusions, and benefits. When in doubt, please contact one of our licensed agents for additional assistance.