Travel Insurance for New Zealand
Last updated on 06/22/2023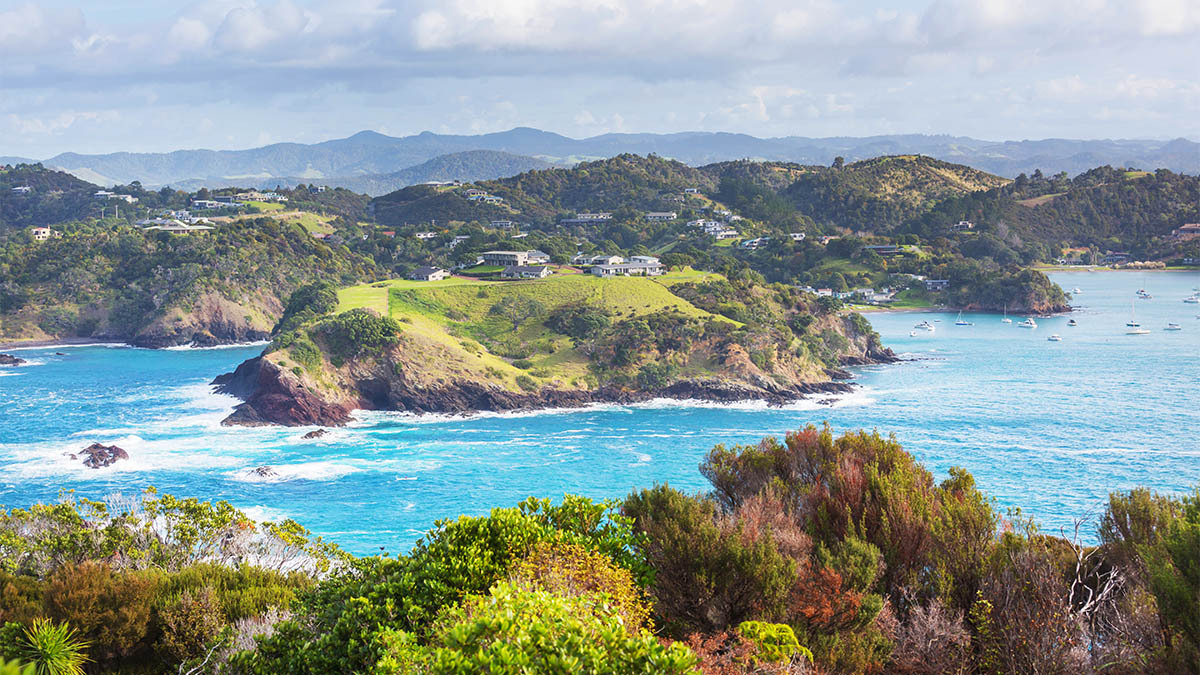 ---
---
Do I Need Travel Insurance for New Zealand?
New Zealand does not require visitors to have travel insurance to enter the country. Though optional, travel insurance is highly recommended for trips to New Zealand, as even the most well-planned trips may be subject to unforeseen events abroad. Depending on the details and benefits of your plan, travel insurance may offer coverage to help protect your trip from the unexpected.
Some common coverage travelers may want to consider for this trip to New Zealand include:
Medical and dental coverage
Luggage loss, delays, and damage coverage
Trip cancellation coverage
Certain coverages do vary by plan, so be sure to fully review your policy before purchasing.
How Much is Travel Insurance to New Zealand?
The price of New Zealand travel protection varies with each trip, depending on the length of the trip, benefits included, and the age of the travelers, and number of travelers covered by the policy.
In general, the more risk or uncertainty involved with the trip may raise the cost of the plan. For example, shorter stays in New Zealand can usually cost less than a longer trip with the same travelers and type of coverage. Adding more travelers or more benefits can also alter the price of a plan.
Do I Need International Health Insurance to Travel to New Zealand?
Travel medical insurance is recommended for all visitors to New Zealand. These plans are intended to provide support to travelers when sudden illness or injury occur while traveling in another country.
Often, domestic health insurers do not cover some or all medical costs incurred while you are traveling abroad. Before purchasing travel medical insurance for New Zealand, we recommend that travelers contact their domestic health insurance company to get information about what their local plan can cover overseas. Identifying these gaps in your domestic coverage will help you determine which travel medical coverages may be most advantageous for your next trip to New Zealand.
What Does Travel Medical Insurance for New Zealand Cover?
Travel health insurance for New Zealand can be a great asset in emergency health situations, as most travel medical plans are designed to assist with treatment in foreign hospitals for pain or accidental injuries, illnesses, and dental care.
New Zealand travel medical plans also commonly include:
Emergency Medical Evacuation
Accidental Death & Dismemberment benefits
These benefits may be purchased in conjunction with travel-related benefits in a comprehensive plan. Comprehensive travel insurance for New Zealand include travel medical coverage as well as other travel-related benefits, such as coverage relating to lost or delayed baggage, cancellations, flight delays, or other disruptions during your trip.
Certain adventure sports and activities like skiing may be considered high-risk, and injuries sustained from such activities are not covered by all New Zealand trip insurance plans. A hazardous sports rider can be added to some travel medical plans to ensure that your covered treatment abroad includes accidents as a result of high-risk sports and activities.
Backpackers in New Zealand may also be protected by travel medical plans. Travel insurance plans for backpackers may be able to offer reimbursements for tickets and meal fees in the case of delays in your scheduled transportation. Some plans can also offer an identity theft protection service in the event of lost or stolen personal items.
What is the Best Travel Insurance for New Zealand Trips?
Each traveler and trip to New Zealand is unique, so there is no single best insurance plan for all travelers. As such, the right travel protection for your next trip to New Zealand can best be found by comparing different plans and coverage selections that relate to your specific needs.
InsureMyTrip's free travel insurance quote form can help you identify plans that may turn out to be the ideal travel insurance for you and your next New Zealand trip.
---
Travel Tips & Safety for New Zealand
Money & Currency Exchange
New Zealand's official currency is the New Zealand dollar (currency code: NZD). The New Zealand dollar is also legal tender in the Cook Islands, Niue, the Ross Dependency, Tokelau, and a British territory, the Pitcairn Islands. When in New Zealand, travelers will almost always see the New Zealand dollar represented by the symbol $. However, NZ$ is occasionally used to distinguish the New Zealand dollar from other dollar-denominated currencies. Most transactions in New Zealand are made by card (Visa and Mastercard being the most common), but it's generally a good idea to carry some cash during your trip just in case. Banks, some hotels, and Bureau de Change kiosks can change your home currency to the New Zealand dollar. Each New Zealand dollar can be divided into 100 cents. New Zealand dollars are available as coins in values of 10c, 20c, 50c, $1, and $2, while banknotes are available in values of $5, $10, $20, $50, and $100. Locals may use the phrases "Kiwi" or "Kiwi dollar" to refer to the New Zealand dollar due to the native kiwi bird's image on the 1-dollar coin.
Transportation
New Zealand provides travelers with plenty of transportation options, including multiple types of rentals plus air, land, and water routes. If you'd prefer to take the wheel yourself, visitors to New Zealand can rent a car, a bicycle or motorcycle, or even a motorhome. Alternatively, visitors can make use of the country's modern and clean public transportation systems. Buses, particularly the InterCity buses, are typically affordable and convenient for a variety of itineraries. For sightseeing, many travelers opt to experience the stunning landscapes of New Zealand by train. New Zealand's railways offer three main scenic journeys in the North and South Islands, but also have routes connecting different regions with one another. Auckland and Wellington also provide suburban trains for fast local travel.
To get from one island to another, travelers may choose to take a domestic flight or an Interislander ferry, one of New Zealand's most iconic and picturesque tourist experiences. The Interislander travels the Cook Strait between the North and South Islands and can even carry your car or motorhome — just drive right on.
Risk & Crime
New Zealand is widely considered a very safe country to visit. Crime rate is low, but pickpockets operate in every country and are known to target tourists, so keep your valuables hidden away and inaccessible to strangers. Keep track of where your phone, wallet, travel documents, and other valuables are at all times. Other than that, travelers should be wary of natural risks like insects and stinging jellyfish, weather events, and volcanoes. Most bugs in New Zealand are harmless, even those that are large and look intimidating. However, insects like the Katipo spider are quite dangerous. As such, for some travelers it may be best to just avoid them all. And don't touch jellyfish found on the coast.
New Zealand lies on the Pacific Ring of Fire – meaning earthquakes are somewhat common in New Zealand. It's also recommended to monitor local weather reports before and during your trip for breaking weather news and reports on volcanic activity.
---
Top 15 Travel Destinations & Tourist Attractions in New Zealand
Rotorua
Queenstown
Fiordland National Park
Bay of Islands
Aoraki/Mount Cook National Park
Fox & Franz Josef Glaciers
Abel Tasman National Park
Tongariro National Park
Auckland
Coromandel Peninsula
Hawke's Bay & Napier
Piopiotahi/Milford Sound
Kaikōura
Rakiura/Stewart Island
Roys Peak
---
U.S. / New Zealand Embassy and Consulate Locations
U.S. Embassy and Consulate in New Zealand, Cook Islands, and Niue
U.S. Embassy in Wellington
29 Fitzherbert Terrace
Thorndon, Wellington 6011 New Zealand
Phone: 64.4.462.6000
U.S. Consulate in Auckland
23 Customs Street East
Auckland Central, Auckland 1010 New Zealand
Phone: 64.9.303.2724
New Zealand Embassy and Consulate in USA
Washington DC — New Zealand Embassy
37 Observatory Circle NW
Washington DC 20008 United States
Phone: 1.202.328.4800
Los Angeles, California — New Zealand Consulate General
2425 Olympic Boulevard, Suite 600E
Santa Monica, CA 90404 United States
Phone: 1.310.566.6555
Sacramento, California — New Zealand Honorary Consulate
44733 North El Macero Drive
El Macero, CA 95618-1066 United States
Phone: 1.530.756.8013
Atlanta, Georgia — New Zealand Honorary Consulate
513 Seminole Avenue N.E.
Atlanta, GA 30307 United States
Phone: 1.404.745.4551
Honolulu, Hawaii — New Zealand Consulate General
733 Bishop Street, Suite 2020
Honolulu, HI 96813 United States
Phone: 1.808.675.5555
Boston, Massachusetts — New Zealand Honorary Consulate
57 North Main Street
Concord, NH 03302-1318 United States
Phone: 1.603.225.8228
New York, New York — New Zealand Consulate General
295 Madison Ave, 41st Floor
New York, NY 10017 United States
Phone: 1.212.832.4038
Salt Lake City, Utah — New Zealand Honorary Consulate
1655 Linden Lane
Bountiful, UT 84010 United States
Phone: 1.801.292.3184
Seattle, Washington — New Zealand Honorary Consulate
PO Box 51059
Seattle, WA 98115 United States
Phone: 1.206.527.1896
Guam — New Zealand Honorary Consulate
290 Jose Salas Street, Suite A
Tamuning, Guam 96931
Phone: 1.671.646.7662
New York, New York — New Zealand Permanent Mission to the UN
600 Third Avenue, 14th Floor
New York, NY 10016 United States
Phone: 1.212.826.1960
Disclaimer: The information contained in this article serves as a general overview of benefits and should only be used for informational purposes. Refer to your individual certificate of insurance for specific coverages, exclusions, and benefits. When in doubt, please contact one of our licensed agents for additional assistance.