Travel Insurance for New Zealand
Last updated on 04/20/2022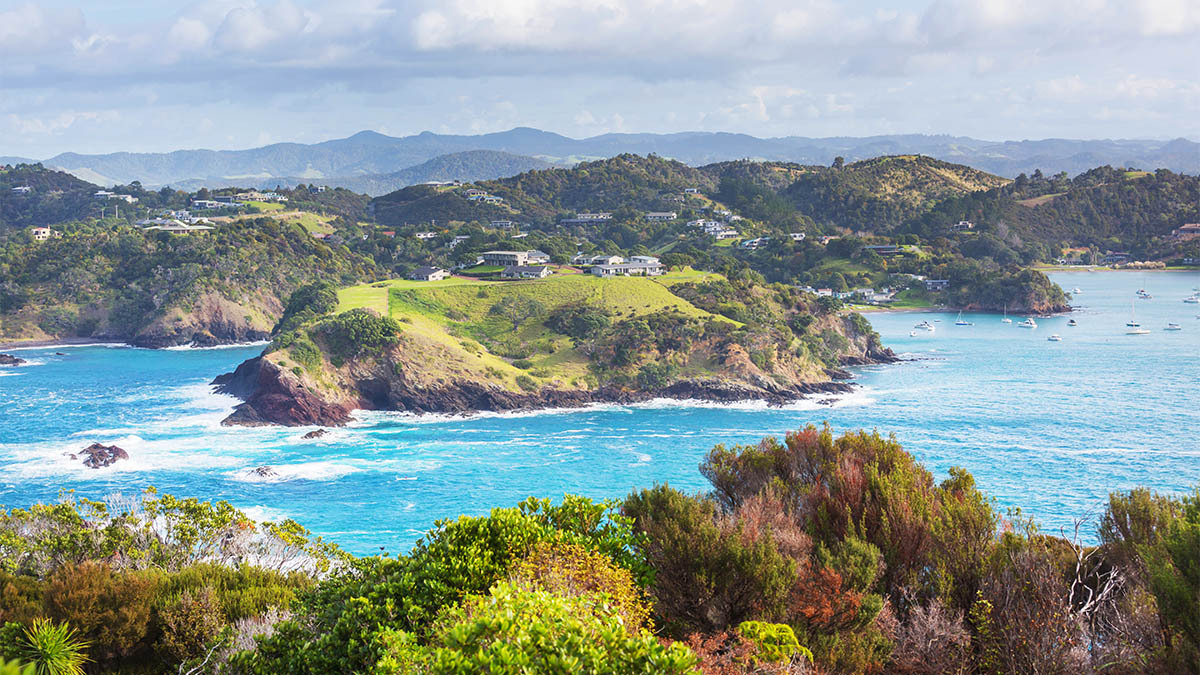 Do I Need Travel Insurance for New Zealand?
New Zealand does not require visitors to have travel insurance to enter the country. Though optional, travel insurance is highly recommended for trips to New Zealand, as even the most well-planned trips may be subject to unforeseen events abroad. Depending on the details and benefits of your plan, travel insurance may offer coverage to help protect your trip from the unexpected.
Some common coverage travelers may want to consider for this trip to New Zeland include:
Medical and dental coverage
Luggage loss, delays, and damage coverage
Trip cancellation coverage
Certain coverages do vary by plan, so be sure to fully review your policy before purchasing.
How Much is Travel Insurance to New Zealand?
The price of New Zealand travel protection varies with each trip, depending on the length of the trip, benefits included, and the age of the travelers, and number of travelers covered by the policy.
In general, the more risk or uncertainty involved with the trip may raise the cost of the plan. For example, shorter stays in New Zealand can usually cost less than a longer trip with the same travelers and type of coverage. Adding more travelers or more benefits can also alter the price of a plan.
Do I Need International Health Insurance to Travel to New Zealand?
Travel medical insurance is recommended for all visitors to New Zealand. These plans are intended to provide support to travelers when sudden illness or injury occur while traveling in another country.
Often, domestic health insurers do not cover some or all medical costs incurred while you are traveling abroad. Before purchasing travel medical insurance for New Zealand, we recommend that travelers contact their domestic health insurance company to get information about what their local plan can cover overseas. Identifying these gaps in your domestic coverage will help you determine which travel medical coverages may be most advantageous for your next trip to New Zealand.
What Does Travel Medical Insurance for New Zealand Cover?
Travel health insurance for New Zealand can be a great asset in emergency health situations, as most travel medical plans are designed to assist with treatment in foreign hospitals for pain or accidental injuries, illnesses, and dental care.
New Zealand travel medical plans also commonly include:
Emergency Medical Evacuation
Accidental Death & Dismemberment benefits
These benefits may be purchased in conjunction with travel-related benefits in a comprehensive plan. Comprehensive travel insurance for New Zealand include travel medical coverage as well as other travel-related benefits, such as coverage relating to lost or delayed baggage, cancellations, flight delays, or other disruptions during your trip.
Certain adventure sports and activities like skiing may be considered high-risk, and injuries sustained from such activities are not covered by all New Zealand trip insurance plans. A hazardous sports rider can be added to some travel medical plans to ensure that your covered treatment abroad includes accidents as a result of high-risk sports and activities.
Backpackers in New Zealand may also be protected by travel medical plans. Travel insurance plans for backpackers may be able to offer reimbursements for tickets and meal fees in the case of delays in your scheduled transportation. Some plans can also offer an identity theft protection service in the event of lost or stolen personal items.
What is the Best Travel Insurance for New Zealand Trips?
Each traveler and trip to New Zealand is unique, so there is no single best insurance plan for all travelers. As such, the right travel protection for your next trip to New Zealand can best be found by comparing different plans and coverage selections that relate to your specific needs.
InsureMyTrip's free travel insurance quote form can help you identify plans that may turn out to be the ideal travel insurance for you and your next New Zealand trip.
Disclaimer: The information contained in this article serves as a general overview of benefits and should only be used for informational purposes. Refer to your individual certificate of insurance for specific coverages, exclusions, and benefits. When in doubt, please contact one of our licensed agents for additional assistance.