Travel Insurance for the Philippines
Last updated on 05/16/2022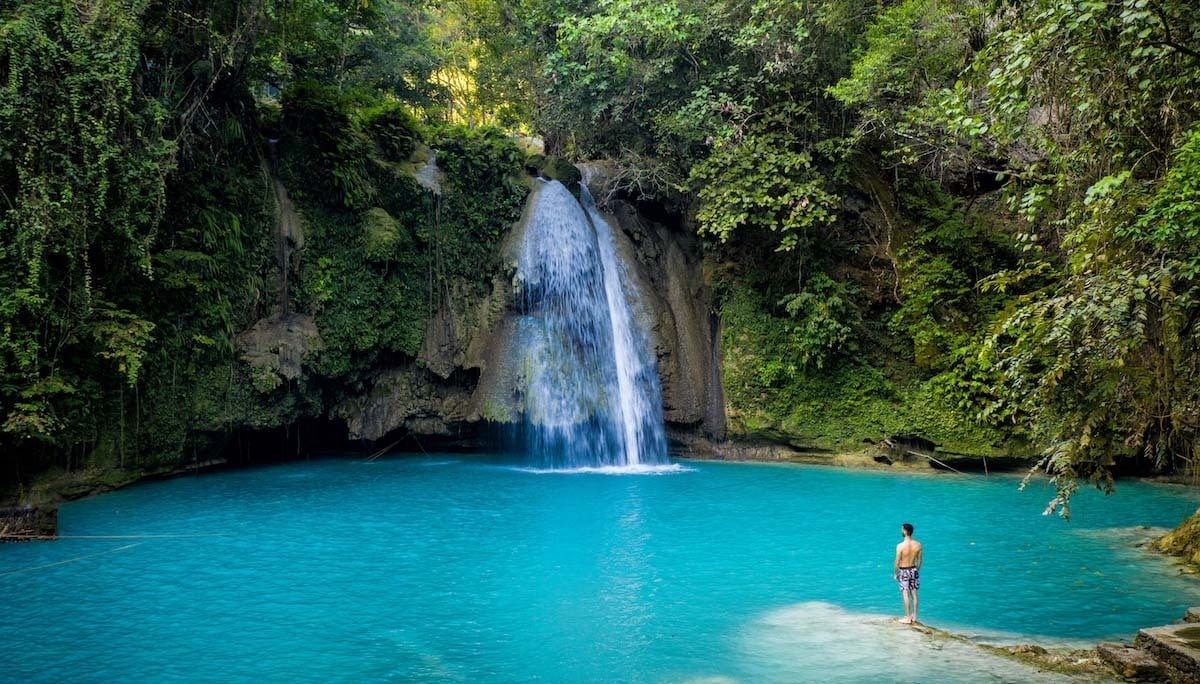 Do I Need Travel Insurance for the Philippines?
Although U.S. citizens are not required to purchase travel insurance for the Philippines, buying coverage is highly recommended for international trips to the Pacific. Philippines trip insurance can help travelers protect against unforeseen mishaps, weather, transportation delays, medical events, and more.
Travel delays and transportation service disruptions can happen for many reasons. Most tourists and business professionals heading to the Philippines fly with an airline. In some cases, mechanical problems, inclement weather, and other issues can cause temporary or permanent service disruptions resulting in missed connections, lost time, or even canceled flights altogether. Flying internationally comes with a variety of challenges, so purchasing travel protection for the Philippines is a great way to plan ahead and prepare for disappointing outcomes.
Additionally, airlines sometimes mishandle luggage resulting in lost or damaged personal effects. If you are concerned about any of these scenarios adversely affecting your travel plans, consider purchasing relevant coverage to ensure you are protected. Seasoned travelers tend to choose a comprehensive plan, which often includes typical travel medical coverage as well as several benefits for travel delays, disruptions, and lost baggage. Bundling these coverages together is a great way to maximize benefits without overpaying.
For travelers who want even more coverage and are concerned about having to end their travel plans early or cancel them entirely, we offer trip cancellation and cancel for any reason (CFAR) options. Read about the difference between cancel for any reason plans and trip cancellation as well as the restrictions to see which makes the most sense for your travel needs. InsureMyTrip even offers a convenient eligibility tool to help travelers quickly understand the requirements and limits that apply to CFAR. Comparing different providers, benefits, and coverage levels is the only way to ensure you get the best travel insurance for your Philippines trip.
What is Philippines Travel Health Insurance?
Perhaps the most common reason to buy travel insurance for a Philippines trip is to cover the cost of international healthcare. Most domestic health insurers do not extend coverage overseas, so travel medical plans provide the perfect solution for protecting those traveling abroad in the event they become unexpectedly injured or ill. Paying for medical expenses out of pocket at foreign hospitals gets expensive fast, especially if treatment requires medical evacuation. Luckily travel medical plans for international trips are also some of the most affordable plans available, making them them a great choice for travelers of any age.
Does Travel Insurance for the Philippines Cover COVID-19?
On January 21, 2020, COVID-19 became a named event, which affects the available travel insurance coverage for new policies purchased. For those buying travel insurance AFTER 1/21/2020 (exceptions may apply if traveling to a country with a Travel Health Notice issued by the CDC), benefits included in comprehensive plans may apply in the following unforeseen scenarios:
Emergency Medical Coverage: a sick traveler must see a doctor and/or go to the hospital during a trip.
Emergency Medical Evacuation Coverage: in rare cases, a sick traveler requires an emergency medical evacuation to the nearest appropriate hospital or back home for recuperation.
Trip Interruption: an extremely sick traveler cannot continue with a trip and must return home.
Cancel For Any Reason: if you are looking for trip cancellation coverage because you are concerned about the coronavirus, we recommend a plan that includes Cancel For Any Reason (CFAR) coverage since the COVID-19 pandemic is a known event and the travel warnings are foreseen. This benefit is time-sensitive and has other eligibility requirements, so not all travelers will qualify.
Keep in mind that travel insurance helps to cover unexpected events. Similar to a weather event, once an event becomes a "known" event, it may not be a covered reason for cancellation if a traveler purchases insurance after that date. Some plans may also exclude epidemics/pandemics and may not provide coverage for related issues. Please be sure to read the plan details carefully before purchasing.
Over the course of the COVID-19 pandemic, many traditional travel insurance providers have expanded or adapted their existing coverage for travelers. In addition to the coverages above, examples of these may include:
Reimbursement for covered medical treatment during your trip due to a COVID-19 illness
Get sick with COVID-19 and must cancel your trip by physician's order
Physician orders a quarantine before your trip
Lost a job during the coronavirus pandemic by no fault of your own
For travelers concerned with cancellation, Cancel For Any Reason (CFAR) offers the most flexibility for trip cancellation and is the only option available to cover fear of travel. CFAR is an optional, time-sensitive benefit with eligibility requirements. Not all travelers will qualify. Full terms of coverage will be listed in the state-specific policy. If eligibility requirements are met, reimbursement is up to 50% - 75% of the insured pre-paid non-refundable trip cost.
Where Can I Get Travel Insurance for a Philippines Trip?
InsureMyTrip makes it easy to compare plans and coverages from many providers all in one place. To get a travel insurance quote for your trip to the Philippines, simply enter your information and trip details into the quote form.
How Much is Travel Insurance to the Philippines?
Most travelers heading to the Pacific want to know how much travel insurance for the Philippines will cost. The overall cost of travel insurance varies based on the ages and number of travelers in your party, how long the trip will last, and the types of coverage purchased. Typically, travelers can expect to pay higher premiums when their travel includes higher risk. For example, a plan covering a multi-month trip will cost more than a week-long getaway to the same destination. Additionally, older travelers, especially those with medical issues or pre-existing conditions may pay more for coverage. In some cases, travelers may be able to insure their total trip cost, which can also affect the final price of the plan.
Top 10 Travel Destinations in the Philippines
Boracay
Cebu
Bohol
Manila
Palawan
Vigan
Donsol
Banaue
Tagaytay
Siargao
Disclaimer: The information contained in this article serves as a general overview of benefits and should only be used for informational purposes. Refer to your individual certificate of insurance for specific coverages, exclusions, and benefits. When in doubt, please contact one of our licensed agents for additional assistance.