Travel Insurance for Indonesia
Last updated on 09/08/2022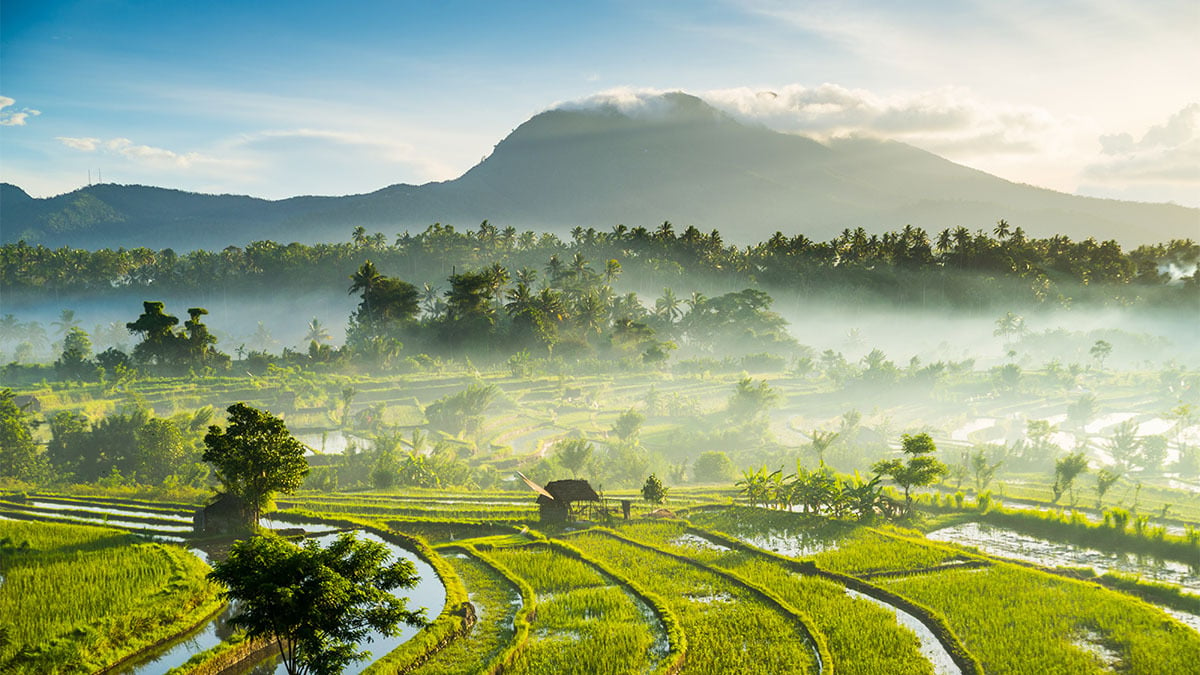 Do I Need Travel Insurance for Indonesia?
Yes, as of April 12, 2022, travel insurance is mandatory for international trips to Indonesia. The specific travel insurance requirements for entry to Indonesia are medical coverages for costs related to COVID-19 and medical evacuation. All visitors to Indonesia must also be fully vaccinated for at least 14 days prior to arrival and complete a temperature check and COVID-19 symptoms check on arrival.
Although insurance with travel-related coverages is optional for Indonesia, it is highly recommended to protect your trip any time you fly or cruise overseas. For example, travel insurance may offer coverage in the case of lost or damaged baggage, travel delays, trip interruption, or a variety of other disruptions that may affect your travel plans to Indonesia.
All things considered, it's best to be prepared for travel-related mishaps before they occur.
How Much Does Indonesia Travel Insurance Cost?
Just as every trip and traveler is unique, the cost of travel insurance varies depending on the details of your trip. The cost of travel insurance for Indonesia depends on the number of people in the traveling party, the travelers' ages, is the length of the trip, and the coverages included in the plan.
Typically, a higher price for Indonesia travel protection is due to a higher level of risk for the trip. This means that insuring a trip for a large party of travelers or a longer time may, in general, cost more than a shorter trip or one with less travelers.
What is the Best Travel Insurance for Indonesia Trips?
Most travelers going to Indonesia want to know what travel insurance plan is best for a trip to this scenic island nation. Though the most beneficial Indonesia travel insurance looks different for every traveler, some common coverages to consider for your next Indonesia trip include:
Emergency medical evacuation
Disruptions due to inclement weather
Lost or damaged baggage
Trip cancellation
Travelers may also consider coverage that relates to specific activities on the islands – for example, some tourists may want to know what travel insurance will cover for trips near a volcano, while others might look for the best travel insurance to offer coverage for surfing in Indonesia.
Experienced travelers tend to prefer comprehensive travel insurance plans for Indonesia. A comprehensive travel insurance plan would often include travel medical insurance as well as coverage for expenses related to delays in transportation, baggage issues, and more.
Ultimately, the best travel insurance option for you is one that offers coverage that suits your specific trip details and personal needs. It's recommended to compare a variety of different providers and coverage levels to get a sense of what your ideal travel protection for Indonesia looks like. InsureMyTrip's free travel insurance quote form can help you get started finding the best Indonesia travel insurance for your next trip to the gorgeous Asian islands.
---
Travel Tips & Safety for Indonesia
Money & Currency Exchange
Indonesia's official currency is the Indonesian rupiah, with the currency code IDR. You'll find prices in Indonesia marked as Rp. As for cash, Indonesian banknotes are available in denominations of 1000, 2000, 5000, 10000, 20000, 50000, and 100000 rupiah, while coins come in values of 50, 100, 200, 500, and 1000. Many businesses in tourist hot spots like Bali will take credit cards, but travelers are going to need some rupiah for most other locations in Indonesia. Many banks, airports, and hotels can change your money to Indonesian rupiah, but the best exchange rates are usually found by talking to money exchange services. Find money exchangers around places like shopping centers or look online to identify what's closest to where you're staying. Don't forget to haggle for the best prices — such negotiations are customary in Southeast Asia!
Transportation
To get around Indonesia, travelers may rely on flights, water taxis/ferries, or ground transportation like taxis, trains, and buses. Domestic flights connect more than 30 airports throughout the island nation and are often the quickest route to get from point A to point B. Tourists and locals alike also heavily rely on water taxis/ferries that stop at nearly every inhabited island in Indonesia. If you want to sail in style, many of the European-style water taxis offer different classes that vary in price and comfort.
On land, taxis are readily available in major cities like Jakarta, Surabaya, and Medan. You'll usually get the best deal by insisting to use the meter (and finding another taxi if the driver refuses). Buses run throughout a large portion of Indonesia, but while they are cheaper, buses in Indonesia are generally less reliable and safe than taxis. The islands of Java and Sumatra both boast rail systems – Sumatra's rail network is more of a local operation, while Java offers some long, scenic routes between major destinations, some just a short ferry ride from Bali.
Risk & Crime
Indonesia is considered a moderately safe country to visit. Locals are friendly and hospitable, but the risk of tourist scams and pickpocketing is relatively high compared to other destinations. However, most travelers can still expect their trip to go smoothly if they stay vigilant. Cities like Jakarta in particular contain pickpockets who target travelers, as travelers are expected to carry more valuables and credit cards. To combat this risk, leave your valuables locked in your hotel safe or carry them very close whenever possible, even in taxis.
Most countries face some type of risk of natural disasters, and Indonesia is no exception. Because Indonesia lies on the Pacific Ring of Fire, the island nation is susceptible to earthquakes, tsunamis, and volcanic activity. Refer to Indonesia's Meteorological, Climatological, and Geophysical Agency forecasts for the most up-to-date weather and wind information before your trip.
---
Top 15 Travel Destinations & Tourist Attractions in Indonesia
Raja Ampat
Komodo National Park
Bali
Lake Toba
Lombok
Tana Toraja
Borobudur
Yogyakarta
Bromo Tengger Semeru National Park
Gili Islands
Jakarta
Tanjung Puting National Park
Bukit Lawang
Bandung
Labuan Bajo
---
U.S. / Indonesia Embassy and Consulate Locations
U.S. Embassy and Consulates in Indonesia
Jakarta, Indonesia — U.S. Embassy Jakarta
Jl. Medan Merdeka Selatan No. 3 - 5
Jakarta 10110 Indonesia
Phone: 62.21.5083.1000
Bali, Indonesia — U.S. Consular Agency
Jl. Hayam Wuruk 310
Denpasar 80235 Bali, Indonesia
Phone: 62.361.233.605 / 62.361.246.859
After-hours Emergency Line: 62.21.5083.1000, press 0 to speak with the operator
Surabaya, Indonesia — U.S. Consulate General Surabaya
Jl. Citra Raya Niaga No. 2
Surabaya 60217 Indonesia
Phone: 62.31-297.5300
Medan, Indonesia — U.S. Consulate Medan
Uni Plaza Building, West Tower, 4th Floor
Jl. Let. Jend. MT Haryono A-1
Phone: 62.61.451.9000
Indonesian Embassy and Consulate in USA
Washington DC — Indonesian Embassy
2020 Massachusetts Avenue, NW
Washington DC 20036 United States
Phone: 1.202.775.5200
Los Angeles, California — Indonesian Consulate General
3457 Wilshire Boulevard
Los Angeles, CA 90010 United States
Phone: 1.213.383.5126
San Francisco, California — Indonesian Consulate General
1111 Columbus Avenue
San Fransisco, CA 94133 United States
Phone: 1.415.474.9571
Honolulu, Hawaii — Indonesian Honorary Consulate
ASB Tower, Suite 2970
1001 Bishop Street
Honolulu, HI 96813 United States
Phone: 1.808.531.3017
Chicago, Illinois — Indonesian Consulate General
211 West Wacker Drive
Chicago, IL 60606 United States
Phone: 1.312.920.1880
Houston, Texas — Indonesian Consulate General
10900 Richmond Avenue
Houston, TX 77042 United States
Phone: 1.713.785.1691
New York, New York — Indonesian Permanent Mission to the UN
325 East 38th Street
New York, NY 10016 United States
Phone: 1.212.972.8333
Disclaimer: The information contained in this article serves as a general overview of benefits and should only be used for informational purposes. Refer to your individual certificate of insurance for specific coverages, exclusions, and benefits. When in doubt, please contact one of our licensed agents for additional assistance.