Travel Insurance for Indonesia
Last updated on 05/16/2022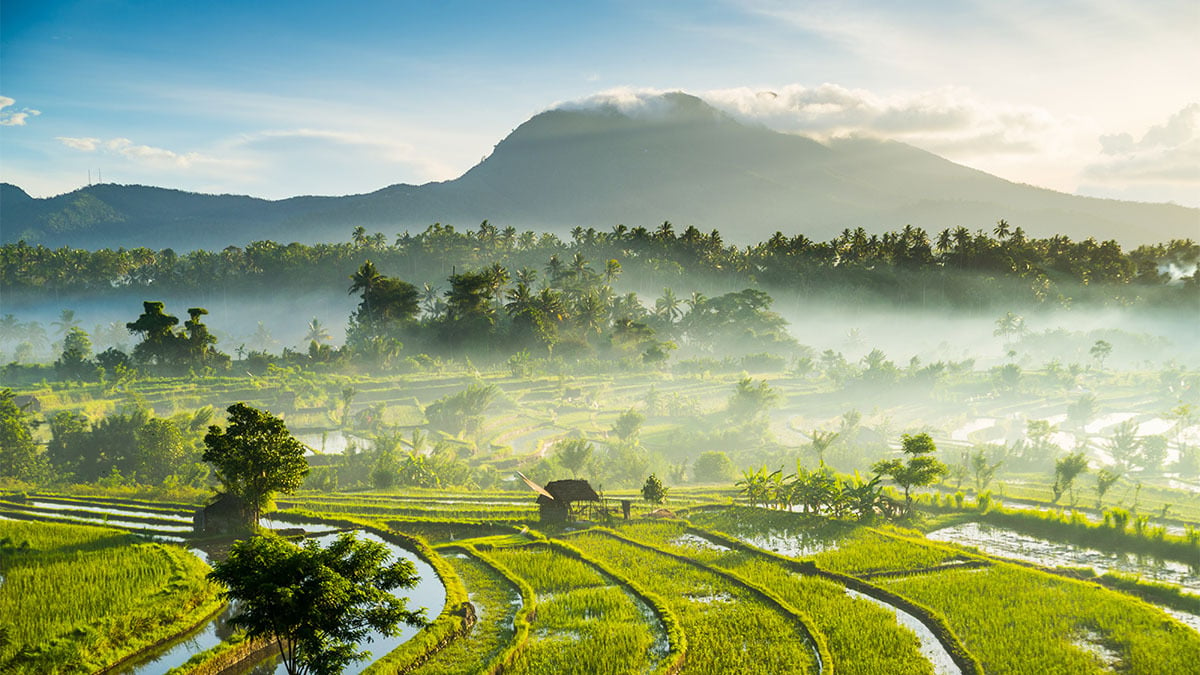 Do I Need Travel Insurance for Indonesia?
Yes, as of April 12, 2022, travel insurance is mandatory for international trips to Indonesia. The specific travel insurance requirements for entry to Indonesia are medical coverages for costs related to COVID-19 and medical evacuation. All visitors to Indonesia must also be fully vaccinated for at least 14 days prior to arrival and complete a temperature check and COVID-19 symptoms check on arrival.
Although insurance with travel-related coverages is optional for Indonesia, it is highly recommended to protect your trip any time you fly or cruise overseas. For example, travel insurance may offer coverage in the case of lost or damaged baggage, travel delays, trip interruption, or a variety of other disruptions that may affect your travel plans to Indonesia.
All things considered, it's best to be prepared for travel-related mishaps before they occur.
How Much Does Indonesia Travel Insurance Cost?
Just as every trip and traveler is unique, the cost of travel insurance varies depending on the details of your trip. The cost of travel insurance for Indonesia depends on the number of people in the traveling party, the travelers' ages, the length of the trip, and the coverages included in the plan.
Typically, a higher price for Indonesia travel protection is due to a higher level of risk for the trip. This means that insuring a trip for a large party of travelers or a longer time may, in general, cost more than a shorter trip or one with less travelers.
What is the Best Travel Insurance for Indonesia Trips?
Most travelers going to Indonesia want to know what travel insurance plan is best for a trip to this scenic island nation. Though the most beneficial Indonesia travel insurance looks different for every traveler, some common coverages to consider for your next Indonesia trip include:
Emergency medical evacuation
Disruptions due to inclement weather
Lost or damaged baggage
Trip cancellation
Travelers may also consider coverage that relates to specific activities on the islands – for example, some tourists may want to know what travel insurance will cover for trips near a volcano, while others might look for the best travel insurance to offer coverage for surfing in Indonesia.
Experienced travelers tend to prefer comprehensive travel insurance plans for Indonesia. A comprehensive travel insurance plan would often include travel medical insurance as well as coverage for expenses related to delays in transportation, baggage issues, and more.
Ultimately, the best travel insurance option for you is one that offers coverage that suits your specific trip details and personal needs. It's recommended to compare a variety of different providers and coverage levels to get a sense of what your ideal travel protection for Indonesia looks like. InsureMyTrip's free travel insurance quote form can help you get started finding the best Indonesia travel insurance for your next trip to the gorgeous Asian islands.
Disclaimer: The information contained in this article serves as a general overview of benefits and should only be used for informational purposes. Refer to your individual certificate of insurance for specific coverages, exclusions, and benefits. When in doubt, please contact one of our licensed agents for additional assistance.