Travel Insurance for Malaysia
Last updated on 06/16/2023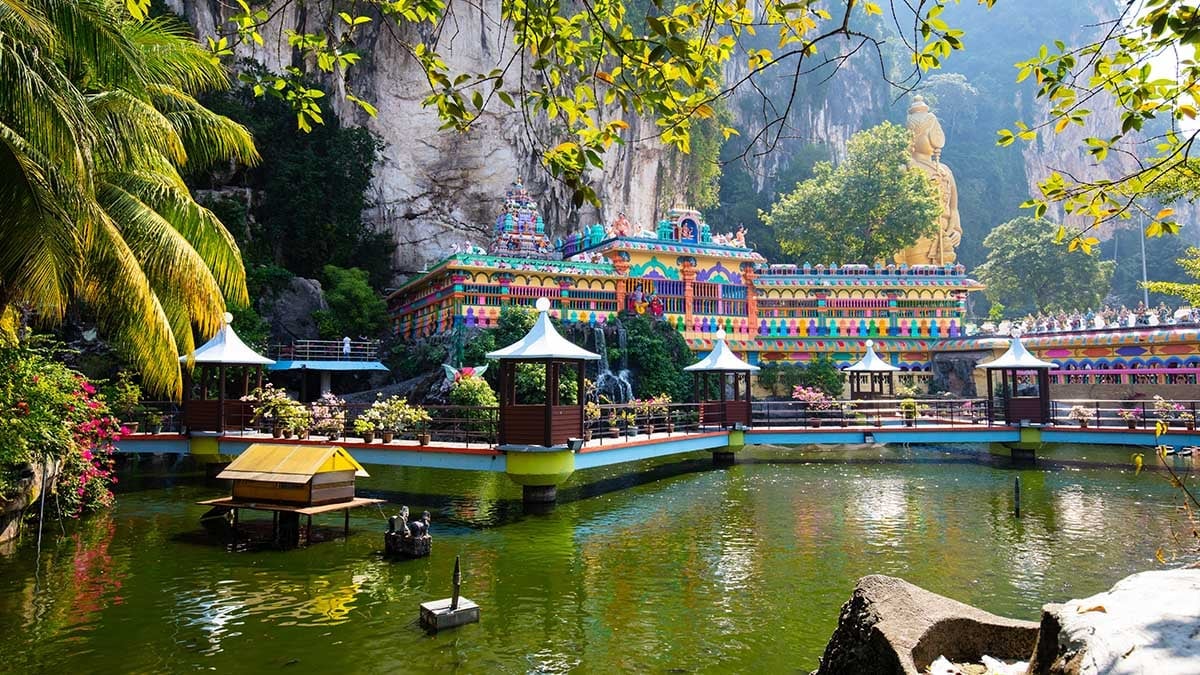 ---
---
Is Travel Insurance Mandatory for Malaysia?
No, travel insurance is not required to enter Malaysia. While coverage is optional, Malaysia travel insurance is highly recommended to protect against the unexpected while overseas. Even the most well-planned trips may be disrupted by issues like inclement weather, airline delays, or accidents that require medical attention. With the assistance of international insurance for Malaysia, such situations may be much more manageable.
How Much Does Malaysia Travel Insurance Cost?
Due to the uniqueness of every trip to Malaysia, there is no universal price for a travel insurance plan. However, you can expect the price of travel insurance for Malaysia to vary depending on four major factors:
Duration of the trip
Number of travelers
Age of the travelers
Type of coverage
In general, Malaysia travel insurance rates may increase depending on these factors because, with more variables, there is more risk attached to the plan. For example, if you are traveling to Malaysia for three weeks, as opposed to only one week, you are opening yourself up to more medical risks and risk of travel interruption. These are both reasons to use your plan. The same can be said if you are traveling with four to five people, as opposed to just two.
A traveler can generally expect the cost of Malaysia trip insurance to increase as new benefits are added, though this may not always be the case. Though more benefits and higher coverage limits may raise the total price of a plan, many travelers find a robust policy to be worth the investment.
Can I Buy Travel Insurance After Departure for Malaysia?
Sometimes. Generally, you must purchase travel insurance coverage before it is needed. Some travel medical plans may be available for purchase after you have departed, but comprehensive plans that include medical coverage must be purchased before departing.
However, you can't buy any medical coverage once you recognize a need for medical attention. This also applies to all travel insurance coverage - once you recognize the need, it is too late to protect your trip.
For most travelers, the best time to purchase your travel insurance plan for Malaysia is after making your first trip payment. Some popular optional benefits offering valuable coverage are time-sensitive, generally only available 10 to 21 days after your initial trip payment.
If you have any questions about last-minute travel insurance for your trip to Malaysia, contact our Customer Care team for assistance.
What is the Best Travel Insurance for Malaysia Trips?
The best Malaysia trip insurance depends on the unique needs and trip details of the travelers. For example, adventure-seeking tourists may opt to get coverage for high-risk activities like paragliding and surfing while in Malaysia, while others might prioritize having access to coverage related to trip cancellation.
Many seasoned travelers find comprehensive plans to be the right policy for their trip to Malaysia, as these plans offer the most travel-related coverage options. A comprehensive trip insurance plan for Malaysia often includes travel medical as well as coverage for lost baggage and delays or disruptions in flight schedules or other transportation services.
The best way to find the right travel insurance for your trip to Malaysia is to compare different plans and providers who may offer the coverage you need for your next trip. The travel insurance quote process from InsureMyTrip is a fast and free tool that can filter through an array of coverage being offered by providers now to create a list of unbiased results that may work well for your next trip.
---
Travel Tips & Safety for Malaysia
Money & Currency Exchange
Malaysia's official currency is the Malaysian Ringgit (MYR). Prices in Malaysia will often be denoted by the symbol RM, the same symbol you'll find on banknotes in Malaysia (RM1, RM2, RM5, RM10, RM50, or RM100). A ringgit can be divided into 100 sen. Sen are produced as coins with a value of 5, 10, 20, or 50. Be advised that some Malaysians use the term "dollar" interchangeably with "ringgit" and vendors may even use the dollar sign prefix to mark prices. Even if you hear a vendor say "dollars," assume that the price will still be in Malaysian ringgit.
Many businesses in major destinations take credit cards but may charge hefty transaction fees. Consider using an ATM at a bank or airport or a money exchange service in Malaysia if you want to change your money to Malaysian ringgit. Although it's often more convenient to exchange money at an airport, hotel, or bank, money exchange services found in cities often offer better rates.
Transportation
Getting around Malaysia can be a breeze with an extensive and versatile public transportation system. Favored by locals, Malaysia's modern rail system runs in most cities and is fast, comfortable, and reasonably priced. These trains, monorail, and light rail cover over 1,000 miles of rails and stop at a number of popular attractions as well as neighboring countries Singapore and Thailand. City and long-distance buses tend to vary between air conditioning and meal services or a cheaper price. Those visiting Kuala Lumpur may want to take advantage of the Go KL City Bus, a free bus service that stops at most popular attractions in Kuala Lumpur.
To complement Malaysia's efficient ground transportation, the island nation offers domestic flights and ferries between islands. Over 30 airports are in operation between the islands of Malaysia. Of course, you can always rent your own car, bicycle, or motorcycle to explore on your own time — just keep in mind that drivers in Malaysia must sit on the right-hand side of the vehicle and drive on the left side of the road.
Risk & Crime
Malaysia is considered relatively safe to visit, with a TravelSafe safety score of 69 out of 100. While it's best to avoid the islands off the coast of eastern Sabah due to kidnapping and terrorism, careful travelers are generally safe in most of the country. Petty crime such as pickpocketing is not uncommon, so keep your valuables hidden from view and close to your body. Whenever possible, dress modestly and avoid traveling at night. Road visibility is poor at night in some parts of Malaysia.
Surrounded by water, Malaysia does have a history of natural disasters. From October to February, the rainy season hits Malaysia, sometimes causing flooding, landslides, or tsunamis. If you travel to Malaysia between October to February, be sure to check the Pacific Tsunami Warning Centre's website for the most up-to-date weather information.
Find the U.S. State Department's complete travel advisory for Malaysia here.
---
Top 15 Travel Destinations & Tourist Attractions in Malaysia
Cameron Highlands
Penang
Kuala Lumpur
Melaka (Malacca)
Perhentian Islands
Gunung Mulu National Park
Langkawi
Kuching
Taman Negara National Park
Tioman Island
Malaysian Borneo
Ipoh
Kota Kinabalu
Sipadan
Taiping
---
U.S. / Malaysia Embassy and Consulate Locations
U.S. Embassy in Malaysia
U.S. Embassy in Kuala Lumpur, Malaysia
376 Jalan Tun Razak
50400 Kuala Lumpur, Malaysia
Phone: 60.3.2168.5000
Malaysian Embassy and Consulate in USA
Washington DC – Malaysian Embassy
3516 International Court, NW
Washington, DC 20008 United States
Phone: 1.202.572.9700
Los Angeles, California — Malaysian Consulate General
550 South Hope Street, Suite 400
Los Angeles, CA 90071 United States
Phone: 1.213.892.1238
New York, New York — Malaysian Consulate General
313 East 43rd St.
New York, NY 10017 United States
Phone: 1.212.490.2722
New York, New York — Malaysian Permanent Mission to the UN
313 East 43rd Street
New York, NY 10017 United States
Phone: 1.212.986.6310
Disclaimer: The information contained in this article serves as a general overview of benefits and should only be used for informational purposes. Refer to your individual certificate of insurance for specific coverages, exclusions, and benefits. When in doubt, please contact one of our licensed agents for additional assistance.