World Travel-Her: 5 Great Destinations for Solo Female Travelers in 2023
Last updated on 02/14/2023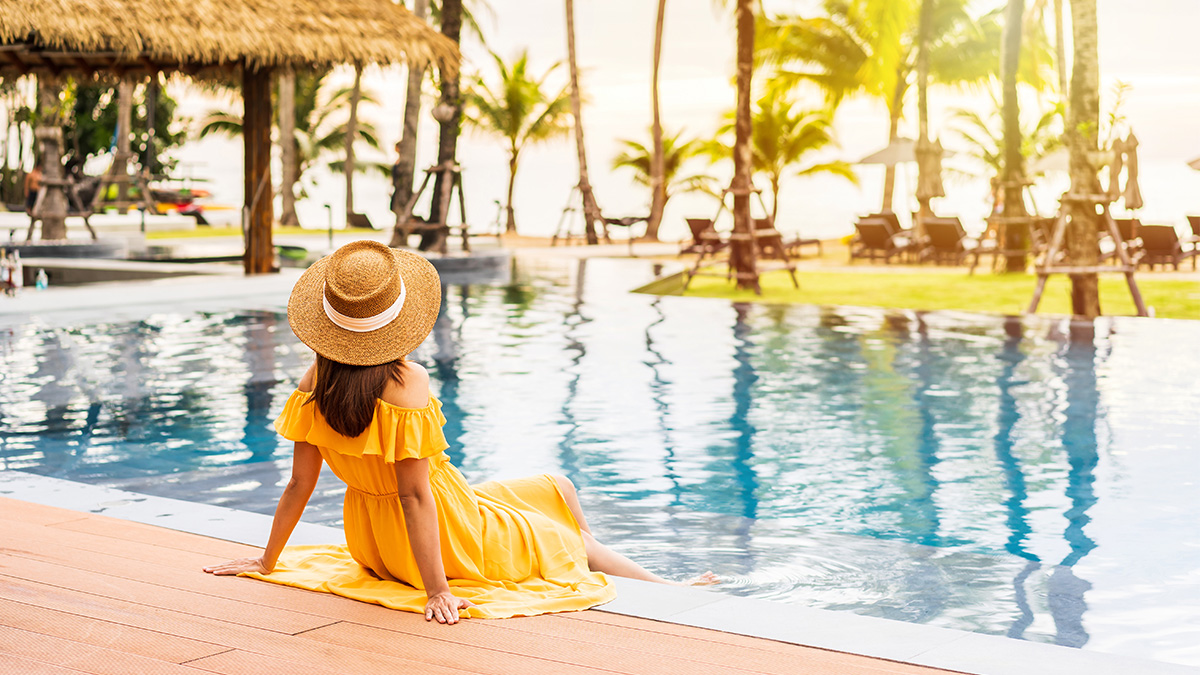 Solo travel can be an incredibly empowering experience that should be on everyone's bucket list. The lessons learned, the sense of independence found, and the memories made while on a solo adventure are unlike anything you can experience in your day-to-day life. In recent years, solo travel, especially for women, has become more normalized – and popular – for both weekend getaways and month-long trips. But something to always prioritize when traveling alone is your safety. If you're thinking about taking the leap this year, here are some must-see destinations for 2023.
5 Great Destinations for Solo Female Travelers in 2023
There are many factors to keep in mind when choosing a travel destination. The most important of those being what you are interested in experiencing on this solo adventure. Is it historical sights, beautiful beaches, city life, or unique attractions? Maybe somewhere to immerse yourself into the great outdoors, try new food, or learn about different cultures? Here we have compiled a list of five incredible destinations that will also ensure safe travel for women!
Galapagos Islands
The Galapagos is composed of 21 total islands in the Pacific Ocean, which are a part of the Republic of Ecuador. With beautiful scenery, plenty of beaches to sit back and relax on, and friendly locals, The Galapagos Islands are an ideal location for a solo traveler who is looking for a good tan and plenty of relaxation. If you love the beauty of natural and unique wildlife, you might enjoy snorkeling with baby sea lions or visiting the giant tortoises at the Charles Darwin Research Station. There are many ways to enjoy the beautiful scenery and unique wildlife in the Galapagos. Whether it be an excursion or sitting back on the beach, there is something for everyone.
Reykjavik, Iceland
Reykjavik is one of the most popular Nordic tourist destinations. Not only is it the largest city in Iceland, but it is also considered one of the greenest, cleanest, and safest cities in the world! From natural hot springs or encountering the Northern Lights to historical landmarks and museums, there's plenty to see and do here. Some of the top sights in this area include the Blue Lagoon, the Eyjafjallajökull Volcano, or the Perlan. If you're looking to take in the beauty of the city with a 360-degree view, make sure the Perlan is on your list! Reykjavik is a destination that is both memorable and considered as a spot that offers safe travel for women from all over the globe.
Vancouver Island, British Columbia, Canada
Vancouver Island is a perfect destination if you are looking to have an adventurous solo trip. With tons of outdoor activities and beautiful wildlife this destination is an outdoorswoman's dream! Check out Butchart Gardens to experience 55 acres of beautifully kept botanical gardens. It may be open all year round, but the most recommended time to visit would be from the spring to the summer. Another great outdoor adventure on Vancouver Island is Sooke Pothole Provincial Park! Here you can cool off in the crystal-clear swimming holes on a hot summer's day.
London, England
Known as the largest city in the United Kingdom and an extremely popular tourist destination for solo female travelers. If you are a solo traveler looking to experience somewhere that is lively and full of diverse culture, London is a great place to add to your list. Some of the most popular attractions here include Buckingham Palace, The London Eye, or Big Ben. London is known to be one of the most visited cities in Europe making it full of tourist attractions. You won't get bored here!
Tokyo, Japan
Tokyo is commonly seen as a unique and lively city. Full of ancient culture as well as modern and futuristic developments. Tokyo has things to do for people of all interests. If you are looking for a trip where you can submerge yourself into a beautiful and unique culture, enjoy incredible food, and learn about rich history Tokyo is the place for you! The Toyosu Fish Market is a sushi lover's paradise, home of the best and freshest sushi in town—possibly the world! To soak in the beautiful ancient culture of Tokyo, another must-see is Senso-ji Temple, the oldest temple in Tokyo!
Tips For Traveling Solo
When it comes to traveling solo, there are always small tips and tricks you can learn to make your trip seamless and your experience much more enjoyable. It is important to realize when traveling abroad that you are entering places with different societal and cultural norms. The more that travelers can blend into the new locale they are exploring, the more enjoyable their experience will be. It is a simple concept, but one that travelers should keep in mind: natives love and respect visitors who also show love and respect to their home.
To ensure the travel safety for women as they explore new locales on their own, here are a few tips to keep in mind:
Keeping your knees and shoulders covered when visiting holy grounds such as churches or temples.
In places such as Japan, keeping your hands in your pockets is viewed as disrespectful.
Keeping your feet covered in Arab, Muslim, Buddhist, or Hindu countries.
Being culturally aware before heading off on a solo adventure abroad will result in the locals showing you much more respect and consideration. Being flexible to understand how different places do different things will largely benefit you on your journey!
Benefits of Travel Insurance for Women
Even the most prepared and seasoned solo female traveler can face unexpected difficulties along their way. Knowing the ways in which travel insurance can help you, if you do happen to find yourself in an unexpected predicament, could largely benefit you. Travel insurance for women traveling on their own is like having a safety net. It is always reassuring to know you are covered if you need it. And the right package may give you the peace of mind to better enjoy your trip. Travel insurance can offer protection against a broad range of misfortunes that can help women feel safer while traveling – such as coverage if your trip is delayed or canceled, or for medical expenses if you get ill during your travels.
Generally, the U.S. Department of State recommends American travelers carry travel insurance when traveling internationally. There are five main types of coverage that we suggest solo female travelers look into before heading off on their foreign adventures.
Depending upon the trip you are taking, as well as your own personal concerns, the right kind of travel insurance for you may vary. But as a traveler, it is helpful and responsible to know that you have protection in case you find yourself in any of these situations. There is nothing that helps to give you the peace of mind while traveling like knowing you are safe and covered in any bad event.
Travel Safely with Trip Insurance
Though traveling alone, especially as a female, has commonly been seen as a brave or risky undertaking, by thoroughly preparing for the experience you can turn that narrative around and make it the adventure of your lifetime! Travel insurance makes it possible for women to feel more confident when traveling while also maximizing their unforgettable travel experiences.
InsureMyTrip is the nation's first-and-largest unbiased travel insurance comparison site. Not only are we able to find you the right travel insurance for women at the right price, but we will help you step-by-step through the process. At InsureMyTrip you can rest assured that we prioritize safe travel for women. Check out our customers' reviews and ratings and see why solo female travelers are choosing coverage from InsureMyTrip on their past, present, and future trips! Contact us today to find the perfect coverage for all your 2023 travel needs.