Baggage Loss & Delay Coverage
Last updated on 06/06/2022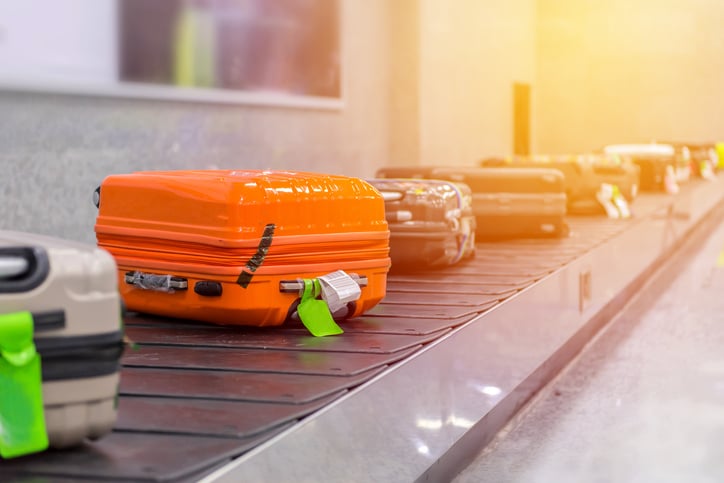 Being left without your luggage when you arrive at your destination can really put a crimp in your travel plans. Most comprehensive plans include coverage for baggage loss, and baggage delay in the event your bag is not permanently lost or damaged. In some cases, travel medical plans and annual memberships also offer a small amount of baggage loss coverage. It's important to know the details of the coverage to make sure the plan you're considering is the right one for your trip.
What Does Baggage Coverage Include?
Baggage loss coverage provides reimbursement for luggage as well as for covered items of yours that are lost or stolen while you're traveling. Baggage and personal effects coverage is typically secondary coverage, which means that it will act to supplement any reimbursements offered by a common carrier (such as an airline that loses your bags) or by your homeowner's insurance.
Baggage delay coverage allows you to purchase essential items you need for your personal comfort while you're waiting for your bags to arrive. As with baggage loss coverage, it is secondary coverage to any benefits your airline or common carrier may provide to you. Baggage delay coverage generally becomes active after your belongings have been delayed for a specified period of time. Depending on the policy you've purchased, it will usually be either 12 or 24 hours. Until that period of time has passed, you are not eligible for reimbursement. One other note: Baggage delay coverage is typically only available on the outbound part of the trip.
Are All My Valuables Covered Under a Luggage Insurance Plan?
The plan limits define your amount of coverage, and the amount of coverage varies by plan. Certain items may be excluded from coverage. It is important to read the details of any plan you are considering.
There are three types of limits:
The overall plan limit, which states the total maximum amount of coverage you can receive.

The per-item limit, which sets the maximum amount of reimbursement you can seek per individual item.

The specific-item limit, which is listed in some plans and may exclude particular special items like laptops and camera equipment.

Items in your checked bag such as jewelry, expensive watches, and high-end technology, will likely be worth more than the per-item limits or even the specific item limits of a typical baggage policy. If you must travel with these items, it's generally advisable to contact your homeowner's insurance company to ask about scheduling those items. You can still benefit from the baggage loss coverage on your travel insurance for reimbursement of the other items you may have lost while traveling, but your homeowner's insurance would then be responsible for settling claims involving your valuables. The same requirement is in effect if a theft occurs. It is also important to check the excluded items under the baggage loss benefit. For example, cell phones are usually the number one lost item, however, they are excluded from coverage under most plans.
What are the Limits for Baggage Delay Coverage?
A per-person coverage limit

A per-day limit

For example, some plans may offer you a generous $500 for each person covered on the plan to purchase incidentals or clothing, but only allow you to spend up to $200 for each person per day. In many cases, the per-person limit on baggage delay will be relatively modest – somewhere in the $200 range – simply because the intent of the coverage is to help you get through a day or two without your belongings, not to replace an entire wardrobe. Some plans offer specific add-on coverage for sports equipment, like golf clubs or skis, so if you're traveling with those items, it's a good idea to read the plan details closely. This optional coverage covers the cost, up to a specified limit, for the rental of sports equipment in the event yours is delayed for a minimum number of hours.
What Do I Need to File a Baggage Loss or Baggage Delay Claim?
Travel insurance companies will always want documentation of the value of the items for any lost baggage to determine the amount of reimbursement to which you're entitled.
For baggage loss, to receive reimbursement for higher-value items (generally above $150 value), you may have to provide the original receipt. Some insurance providers will provide the actual cash value if you can't provide a receipt.
For baggage delay, you'll need to show that anything you have purchased is a reasonable expense and fits within the coverage limits defined by your policy. Keeping receipts of anything you are buying while your bags are delayed is strongly recommended.
Disclaimer: The information contained in this article serves as a general overview of benefits and should only be used for informational purposes. Refer to your individual certificate of insurance for specific coverages, exclusions and benefits. When in doubt, please contact one of our licensed agents for additional assistance.