Best U.S. Cities for Bachelor/Bachelorette Parties
Last updated on 08/02/2023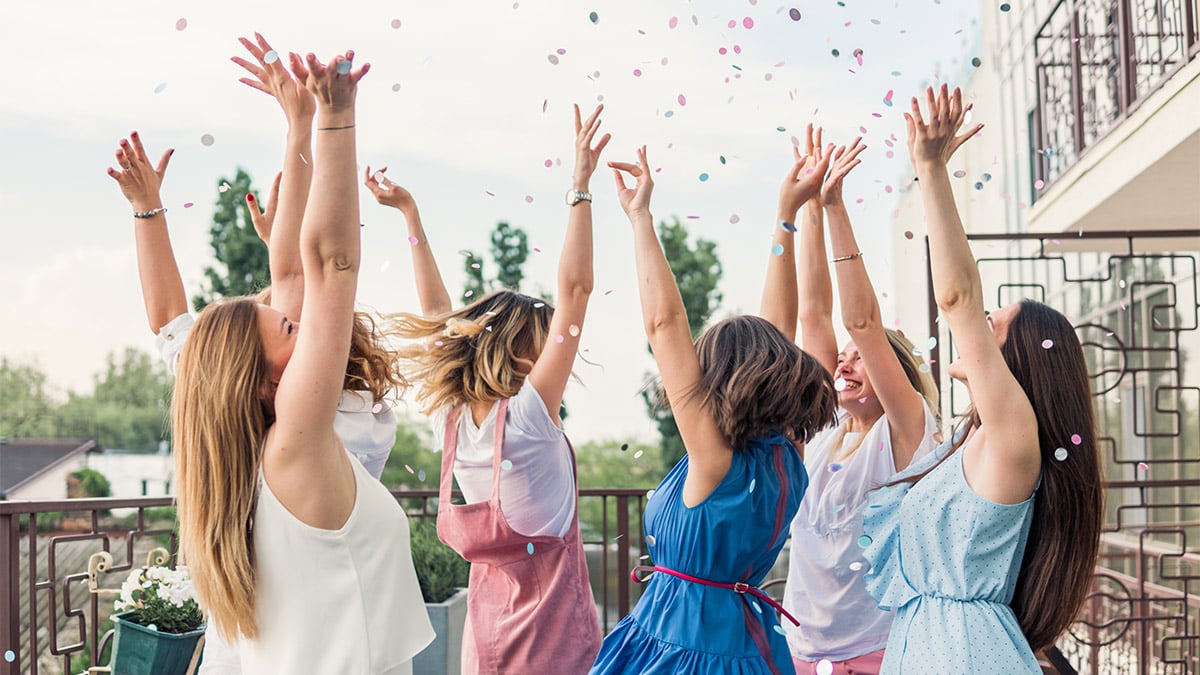 USA's Ultimate Party Destinations for a Bachelor or Bachelorette
Planning a bachelor or bachelorette party is an exhilarating endeavor - it marks the last hurrah before tying the knot. It's a time to gather your closest friends and indulge in unforgettable moments, creating lifelong memories. And what better way to celebrate than by exploring the vibrant cities of the United States? With countless destinations offering an array of activities, nightlife, and entertainment, choosing the best city for your ultimate bachelor or bachelorette party can be a thrilling challenge.
But don't worry about the overwhelming task of researching the ideal destination, we've got you covered! At InsureMyTrip we've researched several data points around accommodation, refreshments, activities, and safety to create a comprehensive guide that will highlight the key aspects of each city, ensuring you can make an informed decision for your bachelor or bachelorette extravaganza.
So, get ready to embark on an unforgettable journey as we reveal the best USA city for your bachelor or bachelorette party. Grab a pen and start taking notes because this guide will be your ultimate go-to resource. It's time to let loose, create memories, and bid farewell to single life in style!
Rank

City

/

State

Overall (/10)
1

Austin

,

Texas

7.91
2

San Francisco

,

California

7.76
3

San Diego

,

California

7.72
4

New York City

,

New York

7.38
5

Denver

,

Colorado

7.21
6

Philadelphia

,

Pennsylvania

7.03
7

Chicago

,

Illinois

6.98
8

Los Angeles

,

California

6.96
9

Seattle

,

Washington

6.88
10

Sacramento

,

California

6.79
11

New Orleans

,

Louisiana

6.78
12

Portland

,

Oregan

6.71
13

Las Vegas

,

Nevada

6.68
14

Phoenix

,

Arizona

6.66
15

San Jose

,

California

6.58
16

Long Beach

,

California

6.49
17

Colorado Springs

,

Colorado

6.48
18

Houston

,

Texas

6.41
19

Nashville

,

Tennessee

6.25
20

Miami

,

Florida

6.23
21

Dallas

,

Texas

6.20
22

Oakland

,

California

6.17
23

Mesa

,

Arizona

6.12
24

El Paso

,

Texas

6.07
25

Tucson

,

Arizona

5.93
26

Omaha

,

Nebraska

5.90
27

San Antonio

,

Texas

5.89
=28

Tulsa

,

Oklahoma

5.88
=28

Albuquerque

,

New Mexico

5.88
30

Minneapolis

,

Minnesota

5.87
=31

Kansas City

,

Missouri

5.83
=31

Fresno

,

California

5.83
=33

Louisville

,

Kentucky

5.82
=33

Atlanta

,

Georgia

5.82
=35

Oklahoma City

,

Oklahoma

5.73
=35

Milwaukee

,

Wisconsin

5.73
37

Tampa

,

Florida

5.70
38

Columbus

,

Ohio

5.69
39

Indianapolis

,

Indiana

5.65
40

Boston

,

Massachusetts

5.62
41

Portland

,

Maine

5.58
42

Baltimore

,

Maryland

5.54
43

Charlotte

,

North Carolina

5.52
44

Detroit

,

Michigan

5.34
45

Memphis

,

Tennessee

5.32
46

Jacksonville

,

Florida

5.27
47

Virginia Beach

,

Virginia

5.26
48

Fort Worth

,

Texas

5.24
49

Raleigh

,

North Carolina

5.17
50

Arlington

,

Texas

5.16
51

Charlottesville

,

Virginia

4.89
52

New Philadelphia

,

Ohio

4.65
53

Port Charlotte

,

Florida

4.61
54

Long Beach

,

New York

4.47