Mardi Gras Travel Advice
Last updated on 12/18/2020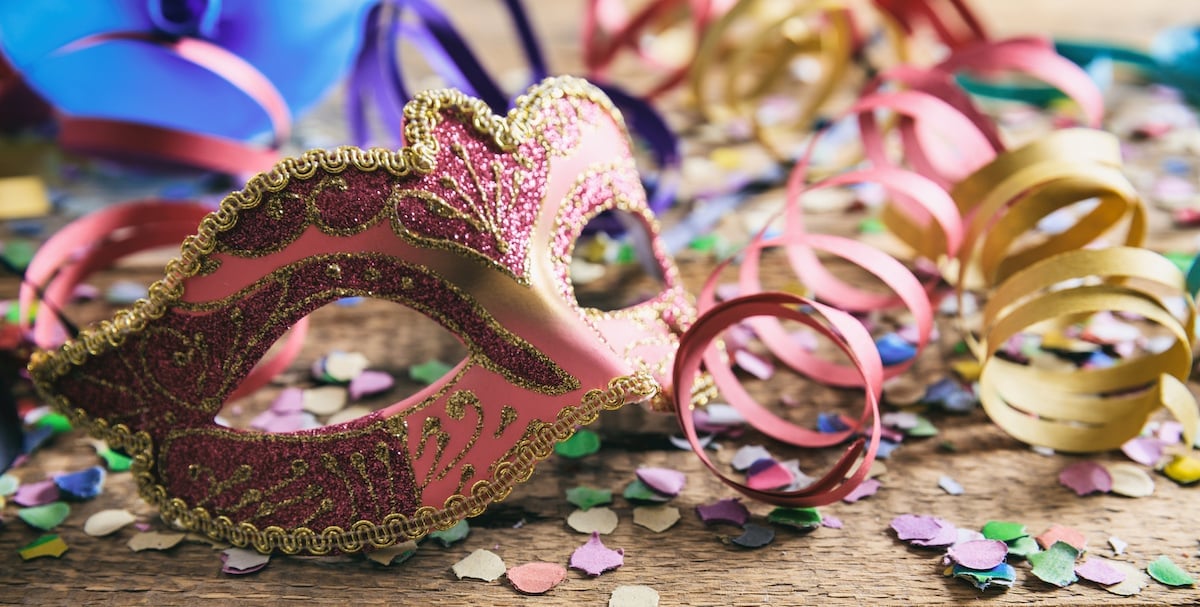 Mardi Gras is one of the most famous celebrations in the United States, with revelers from all over the world traveling to New Orleans to take part in the festivities. With proper planning, it can be a safe and appropriate event for travelers of all ages. A little bit of research in advance goes a long way when planning your visit to the Big Easy.
When Should I Plan to Travel for Mardi Gras?
Carnival season actually begins with the Feast of the Epiphany, also known as King's Day. Most people commonly think of Fat Tuesday when they hear Mardi Gras and New Orleans, which is actually the end of the season and is always the day before Ash Wednesday. The most popular time to visit New Orleans is the extended weekend before Mardi Gras. For visitors looking specifically to partake in the final days of Carnival and Fat Tuesday, you'll want to arrive in New Orleans no later than the Saturday before Mardi Gras day and stay through Ash Wednesday.
When is the Best Time to Book Mardi Gras Accommodations?
Most hotels conveniently located in the Central Business District and French Quarter require a minimum stay of five nights and most fill up by December. Consider vacation rental options like Airbnb, HomeAway, and VRBO for additional options. If booking a vacation rental, protect yourself against out-of-pocket expenses by purchasing vacation rental damage insurance. And transportation can be challenging during Mardi Gras, so be sure to take that into account when booking.
What is the Best Way to Get to Mardi Gras?
During Mardi Gras weekend, the French Quarter is closed to vehicular traffic. Only residents and hotel guests with special parking passes can get by the police barricades. If you are driving, travelers are encouraged to arrive early, but be advised that off-site lots can be expensive and fill quickly. If you can find public parking, take care not to double-park or park in driveways, on medians (also knowns as "neutral grounds"), in front of hydrants, within 20 feet of curb corners, far from the curb, or on the parade route within three hours of a parade. Your car will get towed and/or you'll receive a hefty fine.
Public transportation in New Orleans is challenging during Carnival season, with bus and streetcar routes/schedules often changing due to closed or crowded streets. Hotel shuttles often encounter these same issues and many do not provide transportation during Mardi Gras.
The best way to get around New Orleans during Mardi Gras is on foot or by bicycle. If traveling by bike, be cautious in large crowds and always remember to lock your bike up to prevent theft.
Travelers are advised to get a map of the city and study the areas you'll be visiting. New Orleans is a "checkerboard city" - safe neighborhoods can be within blocks of unsafe areas.
If staying at a hotel, remember that your concierge or front desk can help you with advice, parade route times, traffic alerts, and parking suggestions.
Are There Family Friendly Mardi Gras Celebrations?
For the younger audience, Family Gras is a two-day celebration just outside the raucous of downtown New Orleans. With crowds surpassing 80,000 each year, it's big family fun that captures the spirit of Carnival. Families can enjoy Mardi Gras parades, authentic New Orleans cuisine, and free outdoor concerts by both national and local artists. Past performers include big names like Taylor Swift and Wilson Philips.
It is our advice to avoid the French Quarter with children. The full-size parades do not pass through this area and it is where the 'beads get thrown' at the more mature celebrations.
A good place to spot the parades is where they begin on St. Charles Avenue near Napoleon. Parades can last until 11 p.m., and if you view them further down the route, your little ones may not make it that far past bedtime. The Garden District portion of St. Charles is an area where you will see many families taking in the sites and sounds of Carnival.
If you put your child on your shoulders so they can catch special throws from the costumed riders in the parade, use extra caution. The crowds can swell forward suddenly and unexpectedly, potentially knocking you and your child over. Also, make sure your children do not get too close to the floats when reaching for throws.
What are the Mardi Gras Parade Routes & Rules?
If you're looking for a taste of the festivities but the Bourbon Street parties are not your style, the city has multiple parades throughout the season. The official parade schedule helps to detail locations and shows that will quench your thirst for this New Orleans tradition.
The weekend before Fat Tuesday hosts the Bacchus and Endymion parades. When you think Mardi Gras and search for online images, chances are that the pictures are from these events, two of the biggest parades of the season! Orpheus, another big parade, steps to the streets on the Monday night before Fat Tuesday, while the Zulu Lundi Gras festival goes on all day.
As with any well-attended celebration, there are rules that must be followed. Travelers are advised to know them before arriving. The Mardi Gras parade rules passed by the New Orleans City Council are as follows:
No ladders or other personal effects, like grills and coolers, may be closer than 6 feet to the curb.
Parking on Napoleon and St. Charles is prohibited on BOTH sides of the neutral ground (not just the parade side) starting 2 hours before the parade.
There is a ban on roping off territory via chairs, tarps, or anything else if you are in the public right of way. This includes neutral ground.
There can be no private portable toilets in the neutral ground or other public property.
Travel Safety Tips for Mardi Gras
Mardi Gras is a fun and exciting time in New Orleans. But like all major carnivals, street fairs, and festivals, attendees should remember that large crowds of people can also increase the possibility of accidents and petty crimes.
Travel Insurance is recommended for Mardi Gras attendees to protect against the unexpected. Even with proper planning, you may find yourself having to file a travel insurance claim. Here are a few tips about the claims process to help if you need to navigate it.
Document your belongings. It's much easier to show your insurance company the value of any lost or stolen belongings if you have a record of what you've packed. One smart and simple way to do this is to photograph the contents of your suitcase before you depart. Anything that's of particular value should also be photographed separately, and if you have a receipt for it, take a photo of that, too — just in case you lose the original documentation.
Ask for records.Whether it's a police report to help you document a theft or a medical record that shows the treatment of an injury, make sure to ask for these documents upfront. Too often, travelers think they'll contact the police department or the hospital after they've returned home, and end up mired in endless red tape, phone calls, and emails, sometimes to no avail. Don't leave the premises until you have your requested documents firmly in hand or have made what you feel is a suitable arrangement to receive them.
Don't invalidate your claim. Travel insurance providers can deny a claim if it is the result of something that occurs while the insured is under the influence of alcohol, using recreational drugs, or engaged in a crime. This falls under the category of using your street smarts, but it bears repeating: Don't over imbibe, and don't get caught up in something you'll later regret. While having your travel insurance claim rejected may be the least of your worries under the circumstances, it could certainly add insult to injury.
Remember that if you need to file a claim, you should contact your travel insurance provider directly using the information provided on our Claims and Assistance page.
Above all, travel safely, and don't forget to order your King Cake. Laissez les bon temps rouler!