Unusual Valentine's Day Getaways
Last updated on 02/18/2022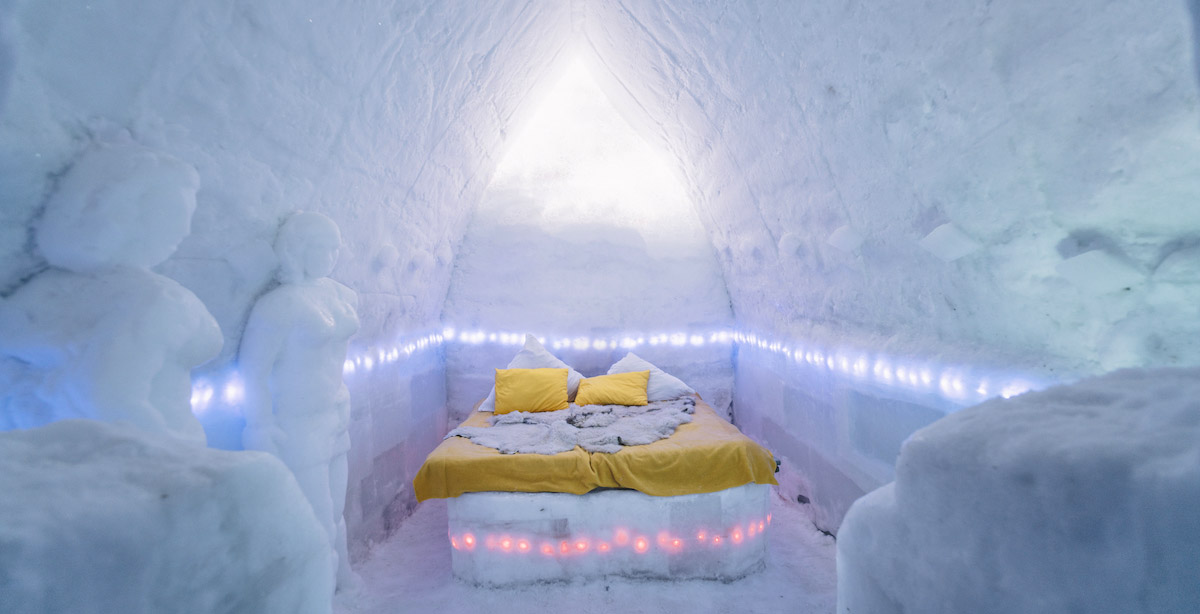 Each Valentine's Day, we hear from travelers who are in the mood for love. We've rounded up a few unique destinations that may be of interest to the lovers among us. Why book the same old dinner reservations when you could surprise your sweetie with something a bit more, um, out of the ordinary?
Lovers' Tour
You can't go wrong with three – count them, THREE – towns all named for matters of the heart, all in the same province. The tiny, but charming, towns of Heart's Content, Heart's Desire, and Heart's Delight are all located in Newfoundland and Labrador, Canada. Lovers beware, though: All three are quite close, geographically speaking, to Conception Bay.
Going Underground
If it's privacy you're looking for, you can't get much more secluded than the Mine Suite at the Sala Silvermine in Vdstmanland County, Sweden. This beautifully appointed suite, which comes with complimentary wine and cheese, is located 500 feet below the earth's surface. As a romantic bonus, the temperature hover somewhere around 38 degrees, so you'll definitely have incentive for a little cuddling.
Cold Feet
No, literally. If you and your love are planning to take that special next step, you may as well be stepping onto the floor of a solid ice chapel. At Hotel de Glace in Quebec, the ice benches are thoughtfully draped in furs for the comfort of your wedding guests. We might suggest you consider a similar theme in your nuptial attire, since the chapel is kept at 25 degrees to preserve its sparkling décor.