Virtual Cruise Experiences
Last updated on 07/14/2021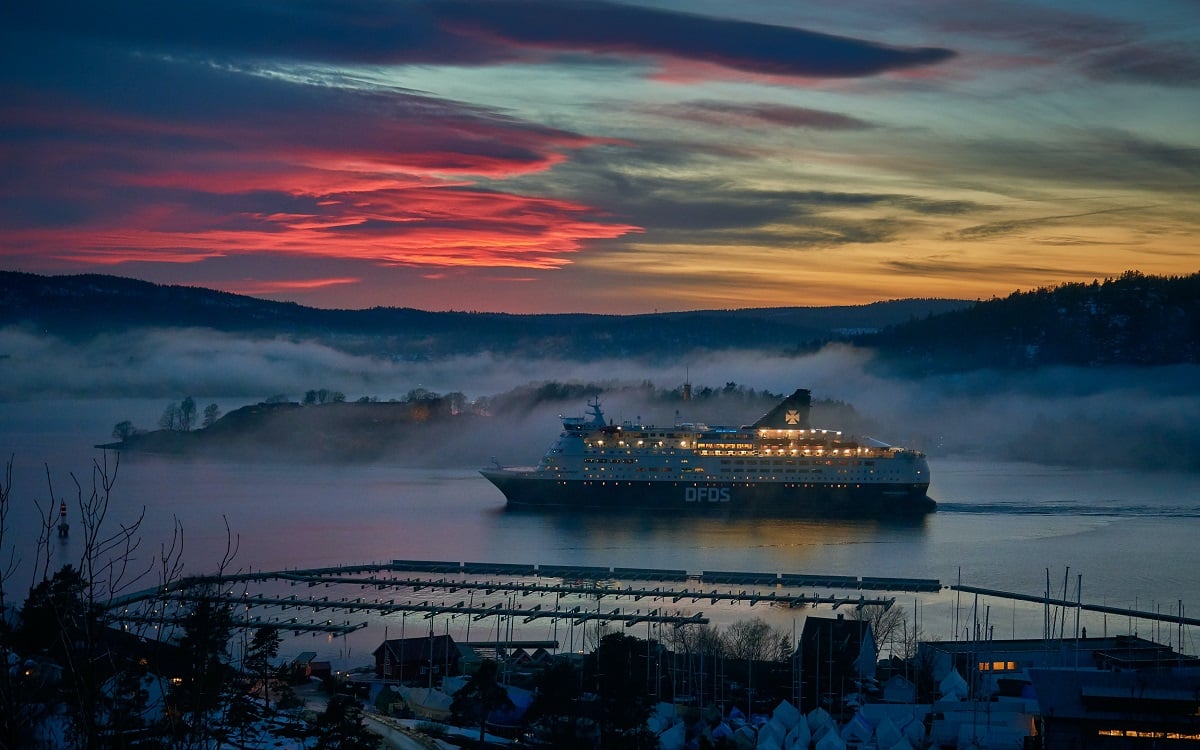 What is a Virtual Cruise?
Virtual cruising, much like other forms of virtual tourism, is an online way to connect with your favorite cruise ships, entertainment, and excursions through the internet.
As we practice social distancing, many cruise lines have made their signature offerings available to an online audience. Virtual travelers can explore walkthroughs of ships, watch musical performances, or take an online excursion through remote parts of the world - all from the comfort of home.
There is a plethora of information and experiences for curious cruisers to search online, and the options available are constantly changing. We provide an overview of some of our favorite online cruise offerings in this article but encourage you to explore your favorite cruise lines and performers to enjoy a taste of cruise life without having to leave the dock.
Online Cruises & Virtual Sailing Tours
While we practice social distancing, many would-be travelers are daydreaming of their perfect cruise vacation. But being landlocked doesn't mean we can't find ways to enjoy our favorite parts of cruise life without having to pack a bag. Virtual cruises, sometimes referred to as "ecruises," present a multitude of opportunities to enjoy a taste of life on the high seas, and a little creativity can take that even further.
One of the most comprehensive ways to experience cruise magic from home is through virtual cruise videos. Featuring multiple ships and ports of call, would-be cruisers can get an overview of the ship, service, entertainment, and food featured onboard. These videos can be a great planning tool for those interested in an upcoming experience or can provide a source of joy for those missing their last vacation.
Many cruise lines will also livestream from webcams onboard, particularly while in operation, for the enjoyment of current cruise views at any time.
Entertainment Options
Broadway-style shows and interactive live entertainment are regular parts of a cruise vacation, and often a highlight of the trip. An easy way to bring some of these incredible live theater performances into your own living room is by using online services such as BroadwayHD, Shakespeare's Globe series, or the Metropolitan Opera. While these services sometimes charge a fee for access, many are offering free subscriptions or trials during this time of social distancing. Interested in cruise classes or special speakers? Programs like TED Talks or MasterClass feature an array of presenters who can make an experience both entertaining and educational.
More specific to the sea, cruise lines have been creative in sharing their entertainment options online. Holland America Line has launched "Lincoln Center Living Room," which brings performers from their floating Lincoln Center Stage directly to your at-home theater. And Viking Cruise Line has even launched its own online channel with Viking.tv offering daily livestream sessions, documentaries, classical music concerts, and more. With scheduled themes such as Music Mondays and Guest Speaker Thursdays, there is something offered for every taste. Even your favorite cruise crews are still working to entertain, like in the Fred Olsen Cruise Line newsletter The Bridge, where the crew performs a moving rendition of "Heal the World" from home.
For a more interactive experience, we suggest exploring social media outlets like YouTube and Facebook Live to discover a plethora of unique at-home entertainment specially designed for an online audience.
If interactive quizzes or game shows are more your speed, remote bingo games, trivia or karaoke contents are taking place across social media, hosted by entertainers at popular tourism destinations. You can also be your own MC by putting together a group of friends and family on a virtual hangout service like Google Hangouts or Zoom.
Feeling crafty? The crew from Cruise and Maritime Voyages' Vasco de Gama provide a towel folding demonstration so you can even recreate those adorable towel animals for your own home!
Cruise-Inspired Cuisines and Cocktails
Cruise ships are often renowned for their incredible dining experiences, ranging from fine dining to expansive buffets to creative bar bites. For some at-home entertainment, some chefs have shared their secret ingredients with Cruise Critic and made their popular recipes available to try out in your own kitchen. Some of our favorites include Carnival's Warm Chocolate Melting Cake, Norwegian's Macadamia Nut Hummus with Roasted Pineapple Relish, and Holland America's Bread and Butter Pudding with Vanilla Sauce.
Crystal Cruise Line has launched Crystal@Home, offering "global discoveries with familiar faces to tide us over the coming days." Their cooking at home series features longtime Crystal culinary partner Chef Jon Ashton as he demos recipes inspired by favorite guest dishes.
If you are more in the mood for a beverage, Cruise Critic has developed a list of the 11 best cruise ship cocktails, complete with recipes. You can also subscribe to Silversea's email series, 'To the Curious,' which features special cocktail-making classes with barman Alex for six new drink recipes a week. All of the cocktails featured are created for their SALT (Sea and Land Taste) bar, scheduled to launch later this year on their new ship Silver Moon.
Exploring Ports of Call
Virtual travel allows would-be travelers to explore all parts of the world, and with a little bit of research, your favorite port of call is only a few clicks away. Explore and adventure in America's national parks, offering a wide array of online experiences to satisfy your inner nature lover. Get inspired on a walking tour through the top 10 virtual museums, unlocking a plethora of information with each stop. Take a virtual dive while staying dry with the National Marine Sanctuaries.
If you are looking for a little more adventure, Lindblad Expeditions and National Geographic have teamed up to offer their Virtual Expedition program. Each week armchair explorers can set sail on a different cruise to the most remote, untamed, and fascinating places on the planet.
Not one to always get off the ship when in port? Cruise Critic features a list of popular port webcams which includes docked views of destinations including Juneau, Key West, Aruba, and more.
Treat Yourself to a Spa Day
No reservation required! A spa day may be a splurge when vacationing, but many are finding that turning their home bathroom into a personal relaxation spot is tremendously helpful when managing stress. Simple pleasures like lighting a candle, relaxing with a mask, or indulging with a bath bomb are all easy and affordable ways to incorporate a little luxury into your normal routine. A little extra pampering for your hands and nails may also be in order, particularly after increased hand washing.
Staying Social
Social distancing may require physical distance but thanks to a number of virtual platforms it is easy to stay connected with the cruise community. Web-based cruise message boards, Zoom meetings, social media, Google Hangouts, and chat tools are just a few of the many ways technology connects with friends old and new to open discussion about your preferred travel plans.
Plan for the Future
While it may not be time to embark on a new cruise adventure just yet, planning for a trip can be almost as exciting of an experience as the journey itself. With so many options to consider for your next cruise vacation, now is a great time to research options and decide on the agenda for your next trip. Cruises offer a multitude of choices, sail to destinations all over the world, aboard vessels of all sizes, with itineraries and adventures tailored to meet the wanderlust of every unique traveler. Protection for your travel, particularly a multi-leg voyage like a cruise, is an important consideration, with coverage options like missed connection, medical evacuation, and baggage loss available with certain comprehensive policies.