River Cruise Packing List & Tips
Last updated on 02/14/2022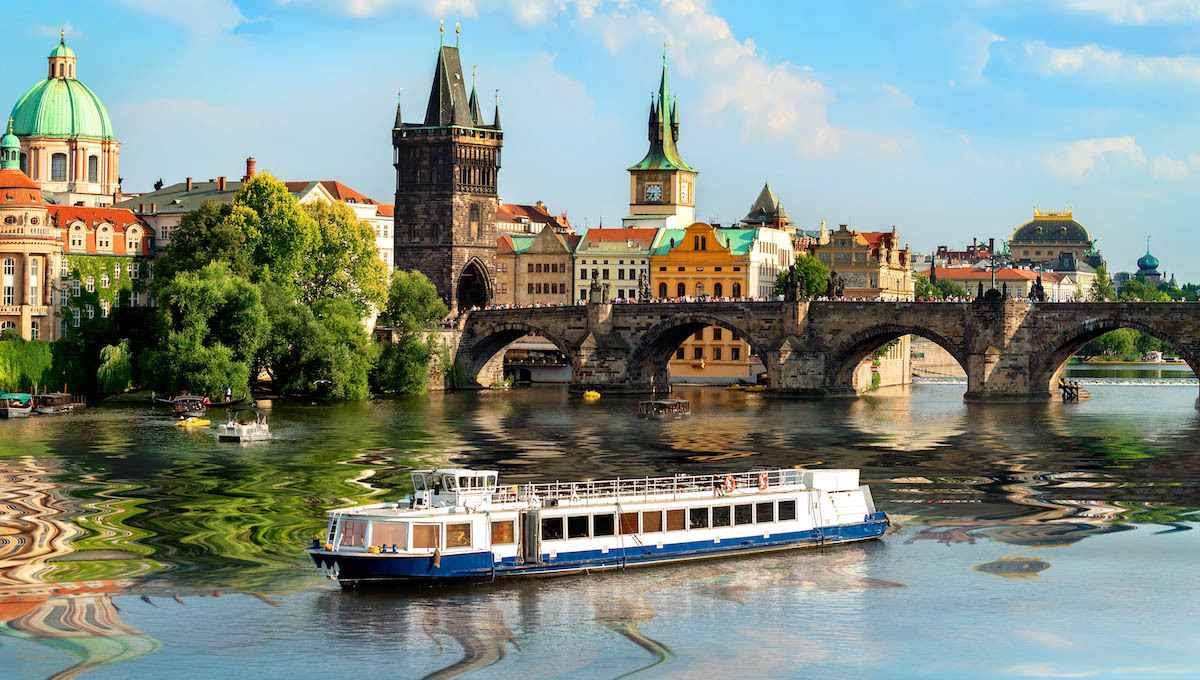 Planning for a River Cruise
If you are considering a river cruise, you know there's a lot to consider when prepping and packing for your trip. Here are some helpful tips as well as a river cruise packing list from the pros to ensure your vacation goes off without a hitch.
Check the Weather Forecast
Before planning your river cruise packing list, check the weather for the cities and destinations you plan to visit while away. This will help give you an idea on the types of clothes you may want to pack. Also, be aware the river breeze can be chilly at night, even during the hot summer months.
Follow the Dress Code & Pack Accordingly
Prior to a river cruise, check the dress code suggested by the cruise line. Not all cruise lines have a suggested dress code, but if it does you'll want to take their guidelines into account when packing your bags. Cruise lines may post their own packing lists, which helps passengers bring exactly what makes sense for the itinerary, activities, scheduled stops, and local weather.
Online cruise forums offer some great feedback from passengers on what to wear and what not to wear. Popular threads on websites like TripAdvisor and Rick Steves frequently cover packing for a river cruise. Travel bloggers also have helpful tips for river cruisers and often provide "real life" insights from past experiences. For example, sometimes river cruisers forget to pack rainwear and swimwear even though most river cruise ships have a sun deck.
Cruise Critic also offers a handy guide to help river cruises make sure they're bringing all the right clothing, footwear, and accessories.
Review the River Cruise Itinerary
Review the river cruise itinerary and information about any excursions you may want to take. For example, you may want to pack extra workout clothes or golf shoes if you want to take an exercise class on book a round of golf. Also, many cruise lines offer unique outings to local events at each port (like a performance, concert, or ballet). So, consider bringing some extras for any "just in case" activities you may decide to take part in during the trip. Many of these tips may seem obvious but adding these items to your river cruise packing list is your best bet.
Keep It Simple
According to Avalon Waterways' Packing For A River Cruise article, it is recommended to keep the color scheme simple. "When packing (or shopping) for your river cruise, choose shirts, pants, shorts and skirts that can be worn for multiple outfit combinations. The easiest way is to search for clothes with a simple color scheme – white, neutrals, pastels. Our rule of thumb is for each week you will be traveling, pack five to seven tops that complement three different bottoms. Also, keep in mind, comfortable and wrinkle-resistant, easy-care clothing will help you feel even more relaxed."
Some seasoned river cruisers will tell you to avoid washing clothes on board. Doing laundry aboard the ship can be expensive, so they recommend packing extra underwear and socks. You can rinse a few clothing items out in the sink, but if it is damp out, they take a long time to dry completely. Tide makes hand wash packets which are sold in some drug stores in samples sections. These can be very helpful in a bind, but in general, we recommend that river cruisers pack enough clothes for the duration of the cruise.
Depending on where you are taking a river cruise, it may be difficult to find medicine. Finding cough meds, Tylenol, and Sudafed overseas is not always easy. For this reason, we recommend that you plan ahead and make sure to bring any medication you may need with you. Just make sure that the medicine is allowed.
Viking River Cruises also provides this checklist for passengers:
Comfortable walking shoes
Dressier shoes
Collapsible umbrella/lightweight rain gear
Lightweight jacket/warm sweater/sweatshirt
Sunglasses, sun hat or visor, and sunscreen
Warm coat, gloves and water-resistant footwear (as needed for cooler months or colder destinations)
Travel Documents
While traveling abroad, it is always a good idea to keep travel documents in your carry-on luggage and always have extra copies on-hand. Also, be sure to pack medications, eyeglasses, contacts, camera gear and valuables. Check with your cruise line on whether you need to bring a converter/adapter for electronics and appliances.
Bring a Day Bag
It's a good idea to decide on a sensible travel bag or backpack to take with you for day trips. Most river cruises make stops at various ports and cities, and many offer unique excursions like walking tours, bike tours, museum visits, and shopping trips. Having a smaller bag that can fit a day's worth of items is a great way to make the most of these excursions and tours.
What to Leave at Home
We've covered a lot of what to bring with you on a river cruise, but there are also some items you may consider leaving behind. Unless you plan on doing a lot of work during the trip, leave your computer at home. Hairdryers are commonly offered in each room. Check which amenities your room provides, so you can leave any unnecessary items at home. Some river cruisers find that they packed too many clothes. While you don't want to underpack, river cruise passengers should try to pack simple and bring only what they need.
Forget Something?
Don't worry if you've forgotten something at home. Your boat may have additional toiletries available for guests or a small gift shop where these items can be purchased. Worst case, you can always pop into a store at the next port to pick up what you need.