Travel Documents You'll Want to Remember on a Trip
Last updated on 03/27/2023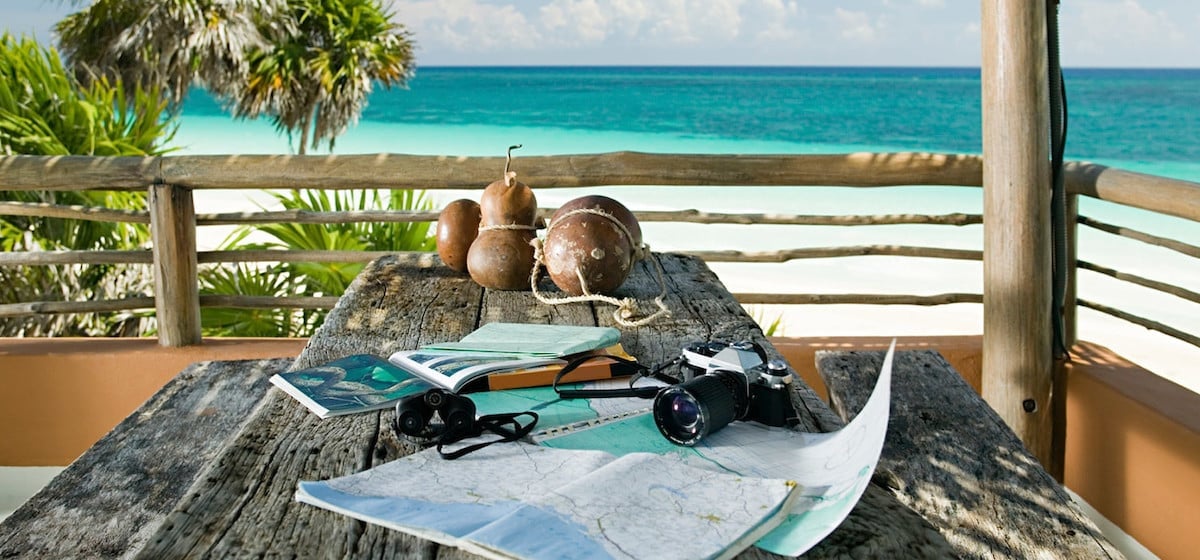 When you are traveling, especially internationally, you need to pay attention to every detail. So many variables need to fall into place for your trip to go smoothly. Odds are, something will go wrong to leave you with a story and a lesson for your next trip. It's happened to all of us. When it comes to what to bring and what to leave at home, you'll be weighing a lot of options. Without any exception, you'll want to remember these important travel documents:
Driver's License, Passport and Travel Visa
Whether you are traveling domestically within your home country or outside of it, you'll need proper identification. You can leave your voter registration card at home, but other than that – consider bringing multiple versions of identification documentation (or at least copies of it).
For instance, if you are old enough to have a driver's license, you probably will consider it silly to bring a copy of your birth certificate. But if you lose your passport along the way, you may be glad you have proof of U.S. citizenship in the safe at your hotel.
As of October 2021, domestic travelers are required to have a Real ID, which is an identification card that meets the standards laid out by the U.S. government in the Real ID Act of 2005. The Real ID driver's license looks very similar to your current driver's license, except it includes a new star icon on the top right corner. For travelers without a Real ID, a valid passport or TSA-approved ID is an acceptable alternative for domestic travel.
Copies of All Identification Documents
We touched upon this above, but we don't just mean copies of documents where your originals are home. You want a copy of all your identification – one for each checked bag. Keep a hard copy of your documents in your carry-on and each checked bag of luggage with which you are traveling, in case any of them go missing during the trip.
These copies can help you in multiple situations. Lose the original identification? You've got copies to get you new ones – or home. Lose a bag? The airline or tour group has extra identification that it is indeed your luggage. We also recommend making digital copies and leaving them at home with a trusted loved one that can help if you need access to them while abroad.
Speaking of digital copies, check out the new "mobile passport" app from US Customs and Border Protection. It's been made available for US citizens reentering the country, allowing travelers to "breeze through customs" when they return from an international trip. It could be a lifesaver if you misplace your passport during your trip. If you are traveling through other countries, those customs agents most likely will not recognize a mobile passport, but it could possibly help expedite the process to get a new passport book at the local embassy while you are abroad. Currently, mobile passports are available for use at four cruise ports and 28 airports nationwide.
Travel Insurance Plan Details
Yes, a hard copy of your travel insurance certificate can oftentimes be very long (30-60 pages depending on the plan). If you should need to read the fine print of your travel insurance plan due to a stressful situation, you may be glad you have a copy.
Luckily, most travel insurance companies have a mobile app that can hold your travel insurance plan information, as well as all the information you need to call them and start the claims process. If you purchased your plan with InsureMyTrip, your certificate will be emailed to you. You can keep this file handy in your email inbox or download the PDF to your smartphone. If you download the information prior to leaving on your trip, when you are traveling, you won't need a data plan or wireless internet to access it!
Travel Itinerary Details
Whether you have only one reservation or several, you'll want to keep copies of your itinerary in your travel luggage. This can help a myriad of ways. We particularly recommend having digital and hard copy proof that you already paid for a flight or a hotel, to avoid any questions if you arrive and they are questioning your reservation.
Also, if you should need to call your travel insurance company for any reason, you'll have all the details on hand to explain the situation without hesitation. Not to mention, sometimes we just forget things! It's great to have a reminder available whenever you need it.
Tickets for Events When Traveling
While some travelers prefer to have the tickets in their hand before they depart on their trip, others wait until the last minute to pick up their tickets from will call. Either way, you'll want some form of documentation showing that you have already paid for the event. It could be the actual ticket, but you can also bring proof of purchase with you.
This way, if you arrive at the box office and they can't find your ticket, you have proof you did prepay for the event.
COVID-19 Travel Documents
The coronavirus pandemic changed domestic and international travel alike.
Some destinations require proof of vaccination or a negative COVID-19 test taken within a specific timeframe. Some also require travel insurance, with coverage requirements varying by destination. We recommend confirming this information before purchasing your policy. If these are requirements for your next destination, be sure to keep your proof of insurance and COVID-19 test results in an easily accessible location as they may be required at different times.
Vaccinated travelers are not only encouraged to travel with their vaccination card as proof, but keeping this item safe in a plastic sleeve or laminate is recommended. Most vaccination records are made of paper which makes them vulnerable to damage or destruction, particularly during travel. Additional protection for this document may be helpful in the event of a spill or accident.
Some travel suppliers are testing programs that would serve as a standard format for health information or verification documents. These digital health documents, often referred to as "health passports," may include proof of a negative COVID-19 test and some may be able to provide proof of vaccination. This technology is expected to link with health care systems and hospitals to ensure accurate information.