Common Coverages in Comprehensive Travel Insurance
Last updated on 03/28/2023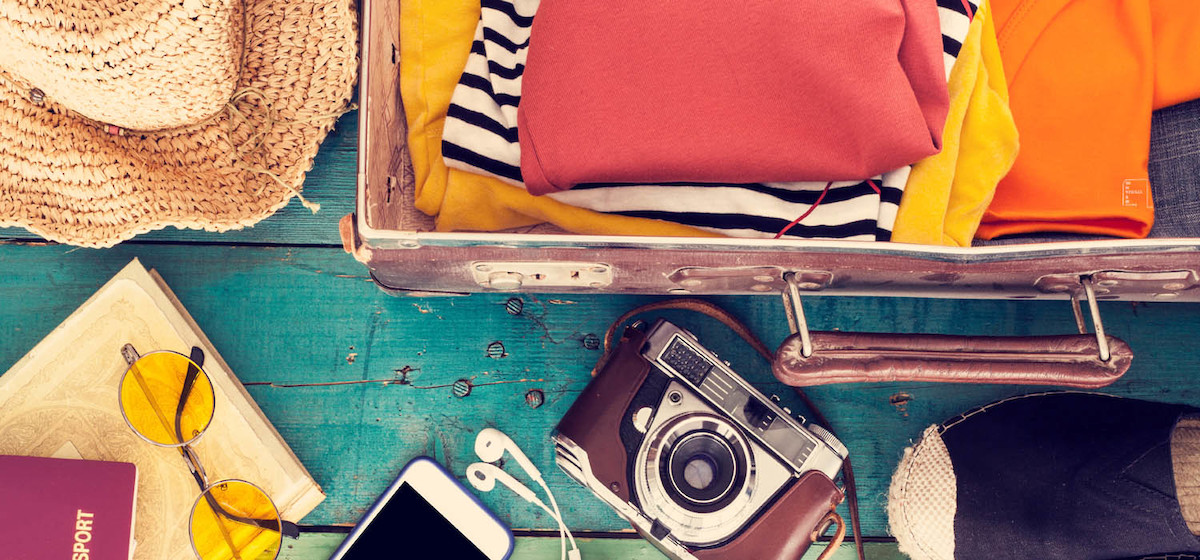 While many comprehensive travel insurance plans may include specialty coverages that set them apart from the rest, all comprehensive plans have a core set of coverages. It's these core aspects of the plans that protect travelers from their driveway, to their destination and then back home.
Medical Coverage and Emergency Evacuation
Emergency medical coverage in comprehensive plans can help to fill the gaps left by your primary health insurance. If you are traveling abroad, this can be extremely important if you should become ill or injured and need to seek medical attention. In many cases, all claims must first be processed with your health insurance company, then, once denied, filed with the travel insurance company.
Pay careful attention to the pre-existing condition exclusion listed within the plan. If you or a loved one has a pre-existing condition (or previously documented medical event) which could cause a medical claim to be denied, you will want to purchase a plan as soon as you make your first trip payment. Many plans include a pre-existing condition waiver if the plan is purchased within a certain time-period after the first payment is paid on the trip (and all other requirements are met).
Also, many plans exclude coverage due to injuries while participating in adventure sports or activities. Some plans may allow you to add a rider to your plan that will extend medical coverage for these reasons.
Emergency medical evacuation benefits allow you to get to the best medical facility possible to treat your condition. If you are hospitalized, and both assistance company as well as the attending physician believe it is in your best interest to be moved from your location, the company will make arrangements to get you to the nearest adequate hospital.
Some plans include a Hospital of Choice benefit, which in the event you are transported, allows you to be moved to a hospital of your choice, closer to your home. Overall, medical coverage and emergency medical evacuation coverage could possibly save you hundreds, thousands or, in rare cases, hundreds of thousands of dollars in unexpected charges.
Baggage Loss, Delay or Damage Coverage
Every single comprehensive plan has coverage for lost, delayed, stolen or damaged luggage. The benefit limits will vary per plan, so if this coverage is important you, choose a plan with an adequate benefit amount.
If your baggage is delayed, for the listed number of hours, in reaching to your destination, you may be eligible for reimbursement if you have to purchase necessary items – like new clothes or toiletries. While this may not seem like much if you are traveling alone, a family of four will have a very different experience. Keep in mind the benefit limit is per person on each plan (unless otherwise noted). This means that if the listed limit is $200, each person covered by the plan will have a limit of $200 for reimbursement.
If your luggage is lost at any point during your trip, you may have to prove to the company that the items listed on your claim were indeed in your luggage. While clothes and toiletries will be a common claim item, you may want to take pictures and have receipts for specific items with which you are traveling. Also, make sure that you file a report with the proper authorities, such as your airline or the police. This may be required in order to receive reimbursement for a lost or stolen luggage.
If your luggage is damaged during the trip, your claim will most likely need to include proof that your luggage did not leave home damaged. So take pictures of your luggage before you leave and upon finding your bag damaged.
The baggage protection is often secondary insurance, meaning the plan may only add supplemental coverage after reimbursement from a common carrier or a homeowners/renters policy. For instance, if your bag is damaged by the airline, you must process a claim with them first. Then you can file a claim with the travel insurance company.
As with any coverage in a plan, the baggage protection does have exclusions. If you are traveling with sports equipment or expensive items, you may want to look for a plan that will extend coverage specifically to those items.
Trip Cancellation & Interruption Coverage
All comprehensive plans include cancellation and interruption coverage. These may be the most popular reasons that travelers purchase travel insurance, but they can often be the most tricky to understand.
While cancellation benefits could reimburse you up to 100% of your insured trip cost, you are only eligible for reimbursement if the cancellation is due to a covered reason. Each plan has a list of covered reasons available for review. As the plans become more specialized, you may find the cancellation reasons increase. If you are cancelling due to a covered reason, you can cancel any time prior to departing on your trip.
If the covered reasons don't fully cover your main concerns, you may be interested in one of the many plans that include a Cancel for Any Reason benefit. This benefit allows you to cancel your trip for, literally, any reason, but only reimburses up to 75% of your trip cost and can only be used up to 48 hours prior to your departure.
If you must cut your trip short due to a covered reason, all comprehensive plans include interruption coverage. Some plans may reimburse up to 150% of your insured trip cost. The extra reimbursement may help to offset costs due to change fees, additional flights or non-refundable costs for remaining travel dates.
Like with cancellation coverage, each plan has a list of covered reasons for why an interrupted trip may be reimbursed. Very few plans have an optional Interruption for Any Reason benefit, but, if available, it allows you to go home early for any reason at all and be reimbursed a percentage of your insured trip cost. There are eligibility requirements associated with this coverage, so it is important to read and understand the full details of your plan.
Other Benefits
While these are three common coverages offered on comprehensive plans, they are not the only coverages you should review. The entire plan is important. Many comprehensive plans have unique coverages that may help cover your specific travel needs. Concerned about missing your cruise due to a covered travel delay? Concerned you may need emergency dental care while traveling? Concerned your travel supplier may go out of business? You can find a plan that addresses these concerns, and more.
Disclaimer: The information contained in this article serves as a general overview of benefits and should only be used for informational purposes. Refer to your individual certificate of insurance for specific coverages, exclusions and benefits. When in doubt, please contact one of our licensed agents for additional assistance.