Travel Health Insurance
Last updated on 03/28/2023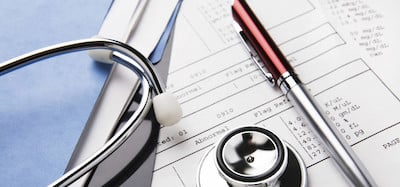 Travel medical insurance is offered either as part of comprehensive travel insurance plans or can be purchased as a stand alone plan. Travelers refer to these most commonly as travel health insurance plans, while the providers refer to them as travel medical. Almost all of the specific international health travel insurance plans only offer coverage while on holiday outside of your home country.
Before purchasing emergency medical coverage, we strongly recommend that you first contact your regular health insurance provider to inquire about global benefits and how your benefits apply when you are outside of your home country.
Some health insurance companies will extend health benefits to travelers overseas, but don't discount a medical plan specifically for travelers if you find this is the case.
What is International Travel Health Insurance?
International travel insurance or worldwide medical insurance are two other synonyms for travel health policies. There is no technical separation for these policies from regular trip insurance plans. Many of the carriers have policies that are structured to have a greater focus on the medical and evacuation aspects of the plans, causing them to be marketed or commonly called travel medical plans.
What Do the Best Travel Health Insurance Plans Cover?
These plans often offer additional benefits that may be helpful in the event of an unforeseen illness or injury while traveling, such as Emergency Medical Evacuation. This coverage is designed to reimburse you for medical bills accrued if you suffer a covered illness or injury while traveling and need to be transported between treatment facilities. If the illness or injury becomes severe enough, and you can't be treated properly at the hospital you are initially taken to, the travel insurance company and the attending physician may consider evacuation to a better equipped medical facility.

Some short term travel health insurance plans may offer limited trip protection benefits such as Trip Interruption and Baggage Loss. Travelers may be interested in options for Accidental Death and Dismemberment benefits and Hazardous Sports riders as well. Some of these plans are often ideal for travelers who are not worried about cancellation or travel delays. Read the plan details closely – you may be surprised by how travel health plans may cover travelers.

The plans also offer Assistance Services that can be reached 24 hours a day, 7 days a week. Depending on the plan, these may include assistance with Emergency Medical and Dental referrals, arranging Emergency Medical Evacuations, translation services, worldwide medical information and much more. These services can prove invaluable in the event there is an emergency while you're traveling in a foreign country.
What are the Travel Insurance Plan Limits?
The proper amount of medical coverage for your trip can be difficult to judge. When reviewing the different policies, you'll see that every plan will offer varying levels of coverage typically ranging from $50,000 all the way up to $2,000,000. However, coverage may be lower for certain age bands. When determining how much protection you are going to need, there are a few things you'll want to keep in mind:

Does your own health insurance plan cover you while traveling outside of the country? Some companies will, some companies will not, but if you purchase a travel insurance plan that provides secondary coverage and need to file a claim, you will still be required to file with your own insurance regardless. Therefore, it is always important to know how much you can expect from them, if anything. If you will be traveling for an extended period and your own insurance won't cover you, you may want a higher medical limit. Also, it's important to note, Medicare typically will not provide benefits outside of the U.S. Therefore, if Medicare is your primary insurance, you will most likely want a higher medical benefit.

How long is your trip? If you're going to be away for more than a month or two, odds are you'll want to have a higher benefit to account for the greater exposure to risk. Of course, whether or not your own health insurance will cover you is still an important factor to bear in mind.

What activities will you be engaging in? If you will be doing anything hazardous (hang gliding, zip-lining, extreme skiing, mountain climbing, etc.), you may prefer a higher medical limit on your plan. You will also want to make sure that it isn't excluded, whatever it may be. You can find the exclusions in the certificate of each plan or by calling one of our licensed travel insurance experts.

Ultimately, what amount do you feel comfortable with? Insurance should provide peace of mind so that you can enjoy your trip instead of worrying about what might happen. So if you feel safer having $100,000 as opposed to $50,000, then that may be the right decision for you.
Some Plans have Deductible Options
Along with Emergency Medical limits, you may be concerned about any Deductible associated with Emergency Medical coverage. A Deductible for a travel insurance plan, as in other insurance policies, is a specified dollar amount that you are required to pay before any Emergency Medical benefits will be paid.

Most medical single trip plans automatically include a $250 Deductible when you first view them. However, on most of these plans you will be offered the option to increase, decrease, or remove the Deductible altogether. Naturally, this will affect the premium depending on which way you alter it.

Medical multi-trip plans will always include a deductible and it cannot be removed. Similar to the single trip policies, this will be shown in the "Additional Benefits" section of the quote.
Exclusions to Be Aware Of
Depending on the plan you choose, the insurance company can look back a predetermined amount of time in medical records to see if the illness or injury is due to a previous medical event. Most have a lookback period that ranges from 6 months to 3 years (depending on the plan) prior to the effective date of your plan.

You may also find exclusions for certain activities, like scuba diving. Some companies will offer an optional Hazardous or Adventure Sports rider that can be selected for an additional premium. By adding the rider to the plan, coverage may be offered for certain high-risk activities.
Travel Health Coverage in Comprehensive Plans
With a comprehensive travel insurance plan, travelers will have travel medical coverage as a part of their coverage. This coverage may be very similar between what is available in conjunction with a comprehensive plan and a specific travel medical plan, however the premiums will vary between the basic and comprehensive plans.
Anyone looking for robust coverage for baggage or interruption should consider a comprehensive plan. Travel plans for international healthcare are excellent in assisting travelers to find adequate medical care while traveling abroad. Always think safety first.
Know How to Use Your Coverage Abroad
The most important thing in case of an emergency medical situation while traveling, is to be able to lay your hands quickly on your travel insurance plan information – most notably, the contact information for the company's 24-hour Emergency Assistance program. Before you leave home, you should make sure to place this information somewhere accessible in your luggage, and check to be sure that you understand how to place a call to that number from outside the country; typically, you would need to make this call collect. You should also make sure that your policy number is with the assistance information in case you need to provide it to the representative who takes your call.

Before you seek treatment for any emergency medical situation, you'll be required to call your travel insurance provider and notify them that you need to be seen by a medical professional. Of course, if you are not medically able to call, it is advisable to do so as soon as you are able to. Doing so will help you avoid a claims issue later and can also get you valuable help and advice from the company's Emergency Assistance program. In the event of a truly serious emergency that requires Emergency Medical Evacuation, your insurance provider will have to approve the evacuation and, in many cases, will make the arrangements for you. If you don't call ahead to have them do this, they may not cover the expense as it was not approved. Specific details on when and how to contact your insurance provider in case of a medical emergency vary by plan and provider, so, before you depart on your trip it's advisable to thoroughly review these details in your plan information.

Once you are actually at a medical facility to receive care, make sure to document the experience as thoroughly as possible. You'll need to provide records to the insurance company when you eventually file your claim and it can be difficult to obtain the necessary documents from a foreign hospital after you've left that country to return home. While you're physically at the facility, ask for copies of all records and make sure to keep them in a safe place with the rest of your travel documents. Having proof of treatment and costs, and being able to produce them in a timely manner will assist you in filing a successful and smooth claim.
Why a Travel Health Plan?
Every type of travel insurance has its benefits, but finding the right plan is imperative while planning a trip. A travel medical plan is a great option if you're traveling abroad and are not worried about covering trip cost due to a cancellation or added expenses due to a travel delay.
Anyone looking for robust coverage for baggage or interruption should consider a comprehensive plan. Health plans for travel are excellent in assisting travelers to find adequate medical care while traveling abroad. Always think safety first. Please review and compare the different plans offered on our site before you buy. Use the form on the upper right hand side of this page to compare, and read reviews of plans that are available for your specific trip abroad or domestic.
Disclaimer: The information contained in this article serves as a general overview of benefits and should only be used for informational purposes. Refer to your individual certificate of insurance for specific coverages, exclusions and benefits. When in doubt, please contact one of our licensed agents for additional assistance.