Travel Insurance for China
Last updated on 05/24/2023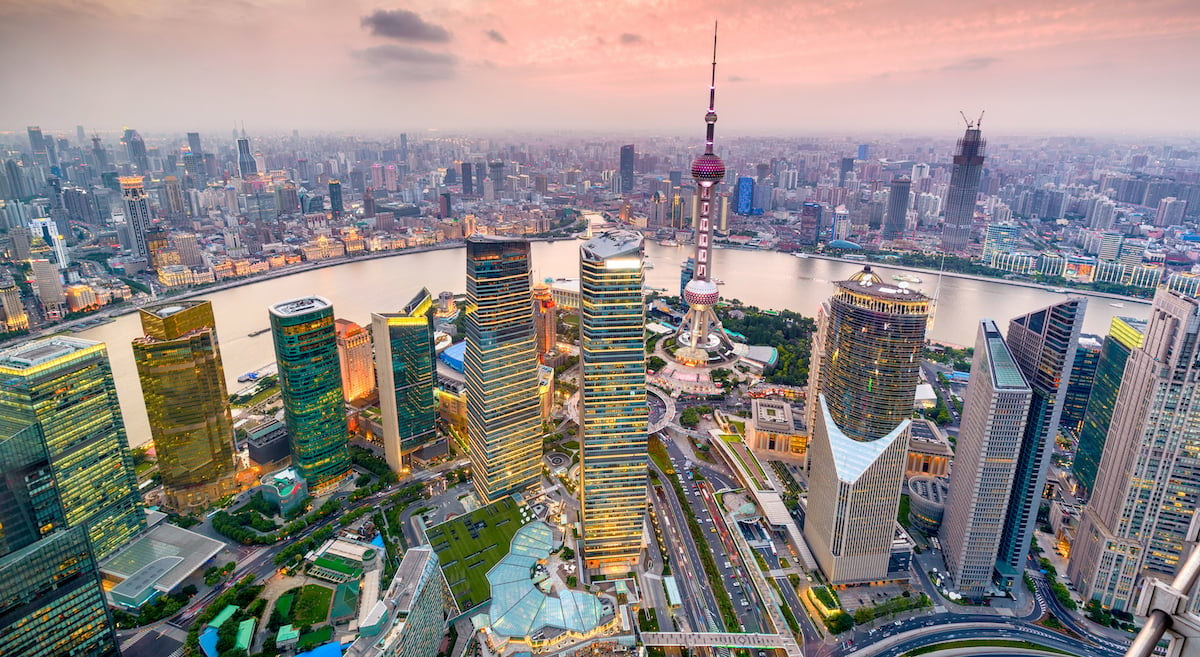 ---
---
Do I Need Travel Insurance for China?
China continues to establish itself as a powerful economic force in the global market, so it's not surprising that travel between the western world and the Far East is on the rise. The country has become one of the most popular destinations among our customers leading many to wonder "is travel insurance mandatory for China?" While it's not a requirement for visitors, purchasing travel insurance for China is highly recommended. One of the best reasons to purchase a plan is to make sure you and your traveling companions are covered if you become sick or injured. Although a few domestic health insurance companies have global networks with limited locations in China, most do not — leaving travelers unprotected and vulnerable to high out-of-pocket costs. Travelers on Medicare often face the same reality when traveling abroad. Travel health plans provide an ideal option for tourists and business travelers who require medical coverage while overseas.
While medical concerns are one of the most common reasons to purchase travel protection for China, there are several other coverages that can also help keep your trip on track. If you're traveling from the western hemisphere, you'll likely get to China by air. Anyone who has flown before, even domestically, knows there are many things that can delay a flight. Unforeseen mechanical issues and weather are just a few examples of why flight insurance might be a good idea. Lost, stolen, or damaged luggage is also not uncommon in the airline industry, so baggage protection may be another helpful option when traveling abroad. Some travelers are concerned about needing to cancel their trips before departing. Others may have to end the trip early. Understanding the difference between cancel for any reason and trip cancellation coverages, as well as the stipulations that apply in each case, will help you choose the proper coverage for your China trip.
What is the Best Travel Insurance for China?
Another common question our customers ask us is "which travel insurance plan is best for China trips?" There is no single plan that is "best" for every traveler. However, our goal is to recommend the right plan for every customer based on their personal details. Deciding which plan is right for you depends on the length of your trip, the number of travelers in your party, traveler ages, and types of coverage needed. Oftentimes, additional considerations are made for travelers who have pre-existing medical conditions. We make it easy for customers to compare plans, coverages, and price points for a variety of providers. Enter your information into the quote form to get an idea of the options available to you. Be sure to take a look at the travel insurance reviews from other InsureMyTrip customers when comparing. The reviews can even be filtered by destination, so only the most relevant customer feedback is shown.
How Much is Travel Insurance to China?
Figuring out how much travel insurance will cost is as unique as deciding on the best plan. Plans that offer limited coverage for specific situations tend to be cheaper whereas plans with more coverage, especially comprehensive insurance plans, come at an additional cost. Personal information, like destination, trip length, traveler age, and number of travelers, also plays a role in the final price of the plans. Furthermore, travelers may decide to insure their trip cost, which typically increases the overall cost.
Is China a Schengen Country?
Tourists and business travelers frequently ask if China is a member of the Schengen area countries. No, China is not a Schengen country, so there is no requirement to purchase Schengen visa-compliant travel insurance. However, if you are planning on traveling to any destinations in addition to China on the same trip, it's a good idea to find out the Schengen status of the other countries before departing.
---
China Travel Tips & Safety
Money & Currency Exchange
One of the most important factors in planning your trip to China is understanding the country's currency. The official currency is renminbi (abbreviated as RMB), which literally translates to "the people's money." The yuan is the unit of account for renminbi, much like the U.S. dollar is the unit of account for Federal Reserve Notes. As a result, transactions are almost always referred to in terms of yuan. However, the yuan may also be referred to as "kuài" in spoken Chinese the same way "bucks" refers to USD in the United States. The yuan's symbol is ¥ and is issued in the following denominations: one, two, five, ten, twenty, fifty, and one hundred. There are also smaller denominations of paper money including fen and jiao. In short, one yuan is equal to ten jiao, and one jiao equals ten fens. As a result, there are one hundred fens in one yuan. Jiao and fen coins are both issued in ones, twos, and fives. The Chinese yuan is used throughout mainland China, although Hong Kong uses the Hong Kong dollar and Macau uses the pataca.
Exchanging currency can be done upon your arrival at the airport, but it's a good idea to look up the current exchange rates before leaving for your trip. Rates fluctuate often and some exchanges will charge higher fees. Examine all of your options for exchanging currency including but not limited to the airport, hotels, large banks, and exchange houses. While we recommend carrying local cash when traveling in China, especially in rural areas of the country, it's also a good idea to bring credit cards. Many shops now accept major credit cards. Just be sure to let your bank know when and where you'll be traveling and find out if there are any fees when using your cards overseas. Make sure to bring more than one card and that the cards issued from different banks. That way, you have a backup form of payment if one bank has any problems.
Mobile payments are becoming increasingly popular in China due in part to its booming technology industry. Mobile payment apps like Alipay and WeChat (similar to Apple Pay) are used by more Chinese businesses all the time. Consider downloading a mobile payment app to keep transactions quick and simple.
Transportation
China's transportation infrastructure has kept pace with its economic growth over the past couple of decades. Today, the country's transportation network is robust and consists of airports, bus service, trolleybus systems, ferries, motor vehicles, and one of the most advanced high-speed rail systems. Like many countries, the largest cities feature the most modes of transportation while more rural areas typically offer fewer options and can be harder to get to. The options available will depend on your itinerary, so do your research before you leave. In general, speed and comfort are the driving forces behind transportation cost. If you're looking to travel on the cheap, consider booking bus tickets. If time is of the essence, you may want to consider paying the additional cost for high-speed rail or plane tickets.
Culture
China's history dates back more than 5,000 years, so there's a lot to consider when visiting the country. For most of those years, the eastern and western worlds developed independently. As a result, foreigners can be a little surprised at how different life is. Despite the differences, the Chinese are a welcoming people and almost expect foreign visitors to be clueless about their customs and social norms. One of the starkest differences between China and many western countries is the perception of personal space. China is the most populous country in the world, and its major cities are very crowded. For this reason, the Chinese are not shy about occupying your personal space. Don't be surprised (or offended) if you see a little pushing and shoving while waiting in transportation queues. Tourists should also keep an open mind during conversation as the discussion can quickly veer toward more personal topics. One thing is for sure: foreigners should avoid political topics, especially those that concern the government. The Chinese government takes criticism very seriously, so it's best to keep your conversations lighthearted.
If you find yourself invited out with some new Chinese friends, there are a few things you should know. The person organizing the event is in charge of ordering all the dishes and will also pay for everyone. In fact, it's considered rude if you are a guest and pay for part of the bill. Because the host carefully orchestrates the outing, you should try a little of every dish, pace yourself, and don't leave too much or too little on your plate. If there is too little, the host will think that they did not order enough food. If there is too much left over, the host will think the food was not good. Perhaps most importantly, don't lick your chopsticks or place them standing straight up in your food. If you are invited to someone's home, make sure to take off your shoes before entering. The host will likely provide slippers to wear while inside.
Speaking the Language
China has more official languages than most countries due in part to the diverse range of people and their roots. However, the national language of the country is Standard Chinese, which is a form of Mandarin Chinese. Standard Chinese is used throughout most of the mainland, but there are some exceptions in autonomous regions, like Tibet and Inner Mongolia. Hong Kong and Macau have their own official languages, including Cantonese, English, and Portuguese. Chinese scholars make entire careers out of studying the country's linguistic history and evolution, so don't expect to become an expert overnight. Before your trip, consider downloading an app to learn some basic Mandarin words and phrases. It's also a good idea to install an app on your phone that can read and translate signs in real time. Tourists who put in the effort before their trips will have an easier time navigating and interacting with the Chinese, especially in rural areas where English and other western languages are not widely taught or spoken.
Crime Risk & Traveler Safety
China is a very large country, so crime rates can vary drastically from one location to the next. In general, violent crime rates are lower than many modern countries, but like any place, there are areas that should be avoided. Do some research on the locations you plan to visit to identify any areas that may pose a higher risk and avoid them. You'll also want to pay attention to travel advisories issued for China when preparing for your trip. Tour guides can be a great resource for apprehensive or first-time travelers. Petty theft and scams likely pose the highest risk for tourists and are unfortunately somewhat expected. Stay vigilant near tourist attractions, especially in Beijing and Shanghai, and avoid carrying large amounts of cash or other valuables in your pockets or purse. One exception is your passport because tourists may be stopped for random checks. Of course, carrying your passport with you increases risk of theft so consider a money belt to protect it. Chinese New Year, which takes place during February, is an exciting time to visit China but travelers should be cautious of the slight increase in petty crime surrounding the festivities.
---
Popular Destinations & Tourist Attractions in China
China is the 4th largest country by land mass in the world, so there is a lot for tourists to see. Most visitors to the country are not able to explore every location they'd like to in one trip unless they are staying for an extended period of time. For this reason, it's a good idea to create an itinerary that accounts for travel time between destinations. While several of China's major cities are located along the coastline, there are many rural areas located inland that take much more time to get to. When you're planning your trip to China, think about what types of activities are most important to you and your travel companions. From there, you can map out a feasible itinerary that keeps everyone happy. Whether you're a history buff looking to explore ancient temples, the Great Wall of China, and the Terracotta Army or you are interested in the fast-paced nightlife in Shanghai, there is plenty to see and do.
Top 10 Travel Destinations in China
Shanghai (Nearby: Suzhou & Hangzhou)
Xi'an
Beijing
Guilin
Chengdu
Datong
Huangshan
Dunhuang
Zhangjiajie
Jiuzhaigou
---
U.S. / China Embassy and Consulate Locations
U.S. Embassy and Consulate in China
Beijing — U.S. Embassy in Beijing
55 Anjialou Rd, Chaoyang District
Beijing, China 100600
Phone: 010.8531.3000
Guangzhou — U.S. Consulate in Guangzhou
43 Hua Jiu Road, Zhujiang New Town, Tianhe District
Guangzhou China 510623
Phone: 020.3814.5000
Shanghai — U.S. Consulate in Shanghai
1469 Huai Hai Zhong Road (Near Wulumuqi Nan Lu)
Shanghai, China 200031
Phone: 86.21.8011.2200
Shenyang — U.S. Consulate in Shenyang
No. 52, 14 Wei Road, Heping District
Shenyang, Liaoning Province
China 110003
Phone: 86.24.2322.1198
Wuhan — U.S. Consulate in Wuhan
Room 4701, New World International Trade Tower I
No. 568, Jianshe Avenue
Jianghan District, Wuhan 430022 China
Phone: 027.8555.7791
Chinese Embassy and Consulate in USA
Washington DC — Embassy of the People's Republic of China in the United States of America
3505 International Place, N.W.
Washington DC 20008 United States
Phone: 1.202.495.2266
Los Angeles, California — Consulate General of The People's Republic of China in Los Angeles
3rd Floor, 500 Shatto Place
Los Angeles, CA 90020 United States
Phone: 1.213.348.1778
San Francisco, California — Consulate General of The People's Republic of China in San Francisco
1450 Laguna Street
San Francisco, CA 94115 United States
Phone: 1.415.919.6008 / 1.415.872.9091
Chciago, Illinois — Consulate General of the People's Republic of China in Chicago
100 West Erie Street
Chicago, IL 60610 United States
Phone: 1.312.803.0095
New York, New York — Chinese Consulate General in New York
520 12th Avenue
New York, NY, 10036 United States
Phone: 1.212.244-9392, 1.212.244.9456
Houston, Texas — Chinese Consulate General in Houston
3417 Montrose Boulevard
Houston, TX 77006 United States
Phone: 1.832.240.3780
Disclaimer: The information contained in this article serves as a general overview of benefits and should only be used for informational purposes. Refer to your individual certificate of insurance for specific coverages, exclusions and benefits. When in doubt, please contact one of our licensed agents for additional assistance.