Insuring Long-Term Travel
Last updated on 03/27/2023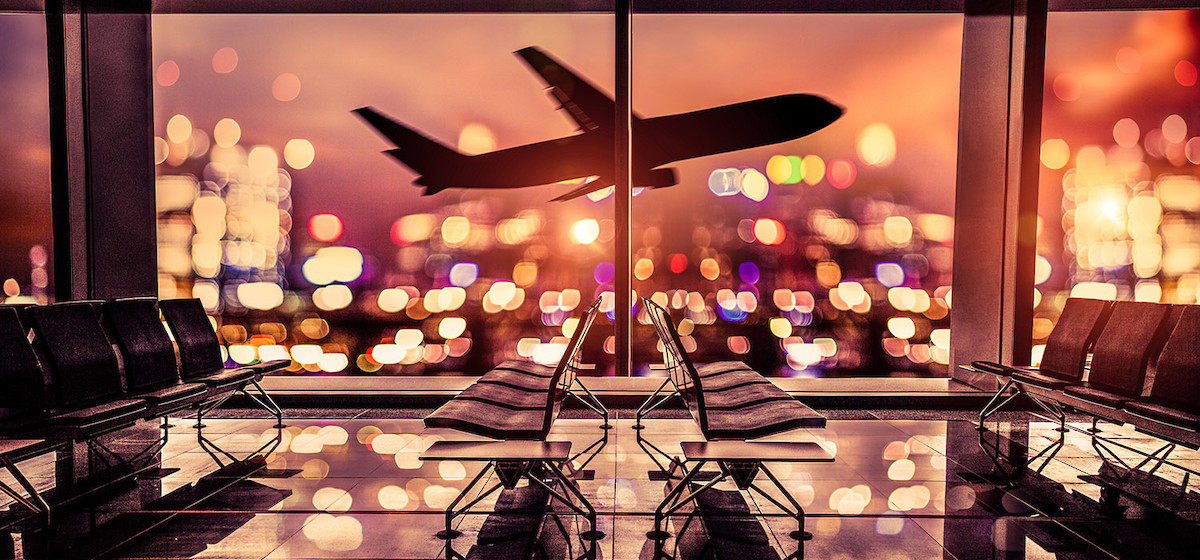 Extended Stay Travel Insurance for Longer Trips
The duration of your planned travel is an important consideration in purchasing travel insurance. As a matter of statistics, the longer the trip, the greater the chances that something disruptive will happen. Also, longer trips and vacations are often more expensive than short-term travel, which means that a major disruption to your plans could be financially more burdensome. That's why most people who would choose not to insure their weekend getaways or even a five-to-seven-day trip would consider travel insurance more seriously for trips lasting two weeks, two months, or even longer.
There are also some serious considerations that may arise when planning a long-term trip, which wouldn't be of concern to the average traveler. While a typical comprehensive policy or travel medical insurance product might suit the needs of someone booking a trip of a few weeks' duration, for someone who is planning to be away from home for a long-term trip – say, anywhere from 3 months to a year or more – basic travel insurance coverage may not be expansive enough. That's where long-stay travel insurance coverage comes in.
Long-Term Travel Health Insurance
When a traveler plans to be away from home for months at a time, practical considerations like medical care become a very real need to be addressed. There's a good chance that, in the course of three, six, or twelve months abroad, you might need to seek medical care at some point – whether for a minor injury, a cold or flu virus, or even for preventive care and filling necessary prescriptions. If you're planning a long-term trip outside your home country and are concerned at all about medical insurance while traveling, you'll first need to check with your regular health insurance provider to find out what the terms of your usual coverage are when you're traveling abroad. Some providers cover you while traveling just as they would at home, but it may be only for a defined period of time. Others may only cover a portion of your costs, or not offer coverage at all. Medicare, for example, does not offer benefits to its subscribers while they're outside of the United States. Once you've determined whether or not you will need additional medical insurance while you're traveling, there are various options to consider for getting that coverage.
For long-term travel of up to six months, it's a good idea to look into a travel medical plan, which can offer you the additional health care coverage you may need while abroad for an extended period of time. Travel Medical plans may offer not only coverage for emergency care, but also emergency evacuation coverage. With emergency evacuation coverage, you can be transported as needed to a facility that can appropriately care for you in the case of an unexpected illness or injury. In some cases, travel medical plans may also provide some non-medical benefits to you which are worth considering if you're taking a long-term trip. You may be able to get a medical plan that also allows you to interrupt your trip and return home for an unscheduled visit if there is an emergency, such as the death of an immediate family member or destruction of your home by fire, flood, or natural disaster.
If you're planning to travel for longer than six months, consider purchasing a Travel Major Medical plan, which differs from a traditional Travel Medical plan in that it behaves more like a regular health insurance policy. With Travel Major Medical, you will likely be able to get all of the benefits of a travel medical plan, along with coverage for non-emergency medical care such as prescription refills and some preventive care. Also, while travel medical plans typically work on a reimbursement model – meaning that you pay out-of-pocket for any emergency medical expenses, and are reimbursed by the travel insurance company after filing a successful claim – Major Medical often works on a co-pay system, much like traditional health insurance, and may come with a deductible. There is also an application and underwriting process required to purchase Travel Major Medical products, which differs from purchasing a regular travel medical insurance policy. However, a significant benefit of Travel Major Medical policies is that they may extend your benefits even after you return home, depending on the terms of your specific plan. That benefit means that you can seek well visits, preventive screenings such as mammograms, prenatal care, hospital stays, and prescriptions for a limited time after coming home, which can be an important benefit for people who have been out of the country for a long period of time and may need to make new arrangements for at-home health insurance.
There are many considerations when planning a long-term trip. If you're looking into extended travel insurance, be sure to also ask questions about evacuation services, Accidental Death and Dismemberment coverage, and what the terms of your policy may allow for short visits home during your scheduled trip. It may be helpful to refer to this list of questions you may need to ask when discussing travel insurance options with a provider.
Disclaimer: The information contained in this article serves as a general overview of benefits and should only be used for informational purposes. Refer to your individual certificate of insurance for specific coverages, exclusions and benefits. When in doubt, please contact one of our licensed agents for additional assistance.