Travel Insurance for the Netherlands
Last updated on 09/01/2023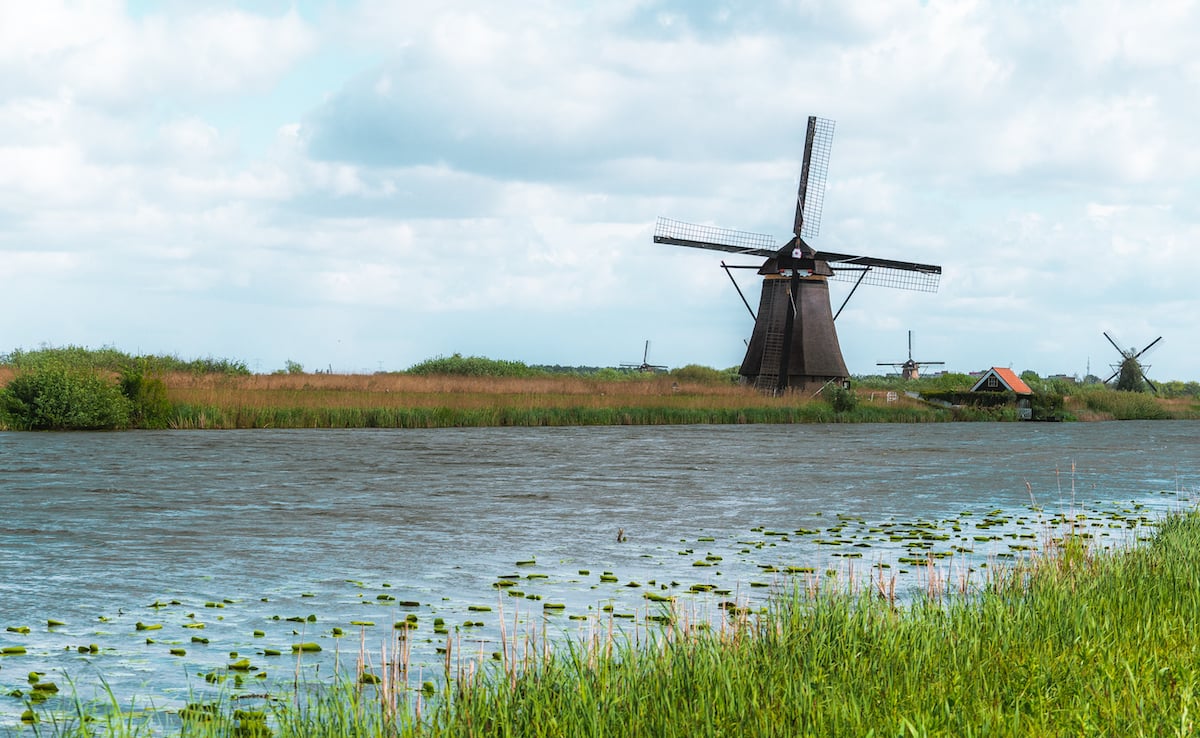 ---
---
Do I Need Travel Insurance for the Netherlands?
Travelers often ask about the requirements for travel to the Netherlands. Is travel insurance mandatory? The simple answer is that it depends. Many countries are considering making travel insurance compulsory for all foreign visitors. While it may not be required for all travelers wishing to visit the Netherlands right now, it is highly recommended.
If you or your loved one is a student traveling abroad, travel insurance could help ease the transition of being abroad and increase the safety of the student as they roam around Amsterdam.
If you are traversing across the globe, check if your primary health insurance covers costs abroad. You may want to consider buying travel medical insurance before your trip to the Netherlands to either fill in the gaps or help cover medical expenses in the Netherlands.
Between vibrant tulip gardens and cities filled with rich artistic heritage, there is so much to explore in the Netherlands. Whether you are venturing out for a solo trip abroad, to study in a new place, or to experience the Dutch culture, travel insurance can protect your trip investment.
The Netherlands vs. Holland vs. Amsterdam
Many travelers are coming to our site searching for "travel insurance for the Netherlands" or "travel insurance for Holland" or even "travel insurance for Amsterdam." What's the difference between the Netherlands, Holland, and Amsterdam? The difference may be confusing for many travelers. The Netherlands is the official name of the country. Holland refers to two provinces on the western coast of the Netherlands but is commonly used colloquially to refer to the country as a whole. Amsterdam is the well-known capital of the Netherlands.
Is the Netherlands a Schengen Country?
The Netherlands is a country in the Schengen Area. Depending on your country of citizenship, you may be required to purchase trip protection when traveling to the Netherlands. Schengen countries require the purchase of specific visa-compliant travel insurance plans for citizens of these countries. Take note that if you are a U.S. resident but not a U.S. citizen, the Schengen travel insurance requirement may apply to you. If you are not a citizen of one the countries listed, it is still recommended you review the Schengen visa requirements for the Netherlands before traveling.
How Much Is Travel Insurance to the Netherlands?
Determining how much travel insurance for the Netherlands will cost depends on several factors. Our travelers often ask about cheap travel insurance for the Netherlands. Information used to determine the cost of travel insurance may include citizenship, number of travelers, age, health, and dates of travel. The unique aspects of your trip will have an effect on how much coverage will cost.
You can easily compare plans and get a free quote by entering your trip details into the "Get A Travel Insurance Quote" to the right of this page. If you cannot find a plan on your own or have a question, call our licensed customer service representatives.
Do I Need a Passport for the Netherlands?
If you are a U.S., Australian, British, or Canadian citizen, you will need a passport to enter the Netherlands. EU citizens are required to hold a passport or national ID card during their stay in the Netherlands. However, they are not required to show their travel document when traveling from another Schengen Country. Keep in mind, Schengen countries have specific requirements for passports. Your passport must have been issued within the last ten years and have a least two blank pages. The passport must also be valid for at least three months after you leave the Netherlands.
It is also a law in the Netherlands that you must carry identification on you, and you can be fined if you do not. If you aren't from the EU, make sure to have your passport on you at all times. Even if you are from the EU, you will still need to have identification.
Do I Need a Visa for the Netherlands?
Since the Netherlands is a Schengen Country, visa requirements vary depending on your country of citizenship. U.S. citizens staying for less than 90 days will not need a travel visa. If you do plan on taking an extended trip, you may need a long-stay visa or a residence permit.
Those with European Union passports will most likely not need a visa to visit the Netherlands.
Need information on how to apply for a Netherlands visa? The Netherlands' official immigration website has a helpful Netherlands visa form. You can also use the official immigration website to check specific requirement for citizens of your country.
---
Travel Tips & Safety
Money & Currency Exchange
The official currency of the Netherlands is the Euro (EUR). It's a good idea to have some Euro cash when you travel to the Netherlands. Although stores are slowly changing, many still do not accept credit cards. Credit cards are not popular in the Netherlands, especially in smaller rural towns. Often vendors who do accept card payment will only accept Maestro or V Pay debit cards. Travelers best bet is to carry cash on them.
When you arrive in the Netherlands, you will most likely need to exchange your native currency for Euros. You can easily do this by taking money directly out of your bank account via an ATM in the Netherlands. To find the nearest ATM, search for the two largest Dutch banks, ABN AMRO or ING. You can also visit a bank or currency exchange center throughout the Netherlands to exchange your native currency for Euros.
Travelers often ask about tipping customs in the Netherlands. While tipping is not required, it is a nice gesture. It is not common practice to tip hotel staff or drivers. The Dutch usually only tip 10% at restaurants, if they tip at all.
Transportation
Most locals use public transit to get around the Netherlands. A one-way ticket is cheap, starting at 2.50 EUR, and public transportation is surprisingly quick. Most major tourist destinations are easily accessible by just a two-and-a-half-hour train ride from Amsterdam.
Using taxis in the Netherlands is not advised as trips can be extremely expensive. Uber is available in Amsterdam as an alternative. Another alternative is a ridesharing app called BlaBlaCar. BlaBlaCar, a favorite with students traveling to the Netherlands, lets you share rides with verified local drivers in exchange for gas money.
If you're not up to a BlaBlaCar adventure, you can also easily rent a car to get around the Netherlands. You'll need an International Driving Permit (IDP), which can easily be obtained online. It is recommended you purchase rental car travel insurance, which can help protect you if a rental car gets damaged in an accident. It may be useful to consider if you plan to rent a car in the Netherlands.
Culture
Experiencing any new culture can be a simultaneously exhilarating and intimidating experience. In the Netherlands, the Dutch culture is vibrant, but if you travel unprepared, you may feel a little confused. For one, customer service expectations are different from other parts of the world. Waiters at cafés will often leave customers alone for a long time, wanting patrons to have uninterrupted time to eat and enjoy. This may be frustrating for those who do not know what to expect. If you need something at a café or restaurant, flag the waiter down or go up to the front.
A crucial difference to understand when in the Netherlands is the difference between a coffeeshop, a coffee shop, called koffiehuis, and a café. A coffeeshop (no space) is a shop that sells cannabis and hash. A koffiehuis is a place that serves coffee. A café is what the Dutch call a pub, and cafés ban the smoking of any substance.
When visiting Amsterdam, you will notice that there are cats everywhere. So don't forget allergy meds if you need them! These cats are owned by the locals who let their pets roam during the day. Approach the cats with caution, as some are more friendly than others.
Speaking the Language
Although nearly everyone in the Netherlands speaks English, the official language of the country is Dutch. Here is a list of useful Dutch words to help you on your travels. You might find that some Dutch sounds a little familiar. That's because both English and Dutch originated from Latin!
Hallo: Hello
Goedemorgen: Good Morning
Goedemiddag: Good Afternoon
Tot ziens: Goodbye
Proost!: Cheers!
Ja: Yes
Nee: No
Neem me niet kwalijk?: Excuse me
Dank u: Thank you
Graag gedaan: You're Welcome
Hoeveel kost dit?: How much is this?
Reisversekering: Travel insurance!
Risk & Crime
The Netherlands is renowned as being a generally safe country to travel to. Crime rates are low. You will still need to be wary of pickpockets, especially in cities such as Amsterdam, Rotterdam, or The Hague. When traveling through crowded public areas, use common sense. Pickpockets often target commotion-filled public transportation areas.
Another risk when traveling to the Netherlands is the potential for terrorism. Although there have not been terrorist attacks in recent history, the potential for one occurring cannot be overlooked due to the attacks in neighboring countries France and Belgium. It may be a good idea to look into travel insurance for terrorism before your trip to the Netherlands. Do not let this deter you from travel; the Netherlands is an extremely safe country to visit. Travel insurance can add that little extra cushion so you can travel worry-free. It's important to check the travel advisories issued for the Netherlands when preparing for your trip.
---
Popular Destinations in the Netherlands
Despite being a relatively small country–about the same size as the U.S. state of Maryland–the Netherlands is packed with things to see and do. At Keukenhof, also known as the Garden of Europe, 7 million tulips bloom each spring. To learn more about Netherlands historical figures, check out the Van Gogh Museum, or the Anne Frank House in Amsterdam. Crunch on a Stroopwafel, a popular waffle-cookie, while touring through Heineken's former brewery. There is so much to experience in the Netherlands no matter what your interests may be. We've compiled a list of the most popular destinations to add to your bucket list.
Top 10 Travel Destinations for the Netherlands
Amsterdam
Rotterdam
The Hague
Utrecht
Maastricht
Delft
Leiden
Zaanse Schans
Giethoorn
Gronigen
---
U.S. / Netherlands Embassy and Consulate Locations
U.S. Embassy and Consulate in the Netherlands
U.S. Embassy The Hague
John Adams Park 1
2244 BZ Wassenaar
Phone: 31.70.310.2209
U.S. Consulate General Amsterdam
Museumplein 19, 1071 DJ
Amsterdam, Netherlands
Phone: 31.20.575.5309
Dutch Embassy and Consulate in USA
Washington DC — Embassy of the Netherlands
4200 Linnean Ave. NW
Washington DC 20008 United States
Phone: 1.202.244.5300
If calling from the Netherlands, call: 31.247.247.247
San Francisco — Netherlands Consulate General
120 Kearny Street, Suite 3100
San Francisco, CA 94104 United States
Phone: 1.415.291.2033
Miami, Florida — Netherlands Consulate General
701 Brickell Ave., Suite 1600
Miami, FL 33131 United States
Phone: 1.786.866.0480
Atlanta, Georgia — Netherlands Consulate General
1075 Peachtree Street NE, Suite 1550
Atlanta, GA 30309 United States
Phone: 1.404.879.6760
Chicago, Illinois — Netherlands Consulate General
303 E. Wacker Drive Suite 2900
Chicago, IL 60601 United States
Phone: 1.312.780.1314
New York, New York — Netherlands Consulate General
666 Third Avenue, 19th floor
New York, NY 10017 United States
Phone: 1.646.557.2200
Disclaimer: The information contained in this article serves as a general overview of benefits and should only be used for informational purposes. Refer to your individual certificate of insurance for specific coverages, exclusions and benefits. When in doubt, please contact one of our licensed agents for additional assistance.