Travel Insurance for France
Last updated on 05/18/2023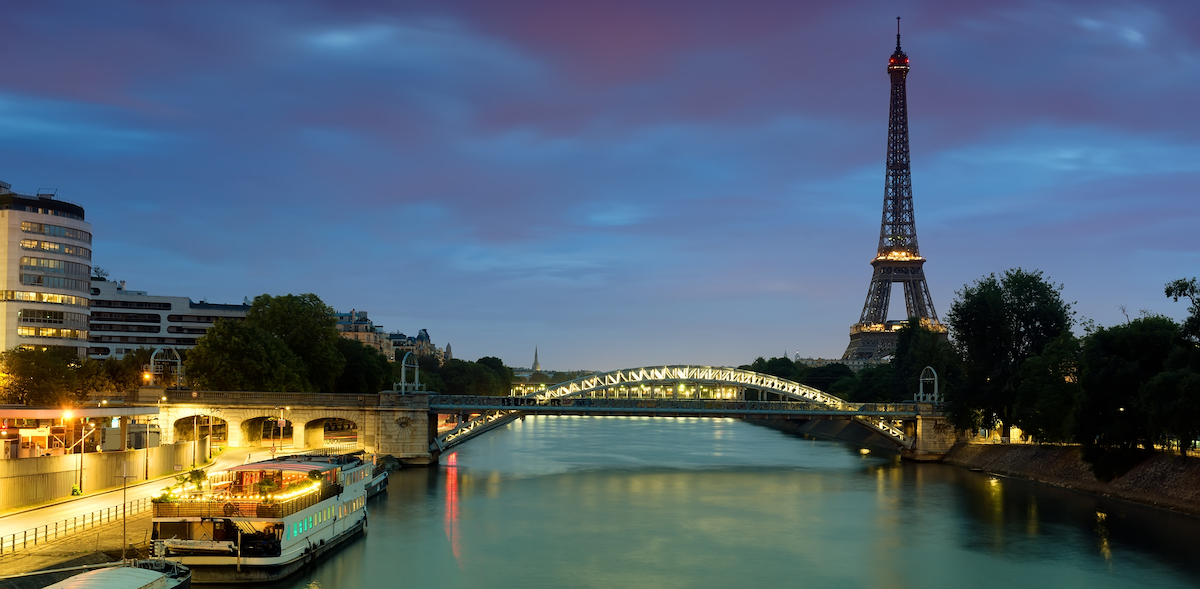 ---
---
Do I Need Travel Insurance for France?
France is one of the most popular travel destinations among our customers, so we frequently get asked whether travel insurance is required for France. While travel insurance is not a requirement for U.S. citizens traveling to France, there are plenty of reasons you may want to consider coverage. Many travelers to France carry individual health insurance, which may cover some medical expenses depending on the details of the specific policy. However, there are a variety of scenarios that are not usually covered by standard health policies. These might include travel disruptions & delays, repatriation in the event of death or injury, baggage theft or loss, and more. Purchasing specific travel insurance for France will provide additional protection for common travel issues and give travelers peace of mind while on business trips or vacations.
Another common question we hear from our customers is "how much travel insurance is required for France?" The answer is similar in that travel insurance is not a requirement for U.S. citizens traveling to France, but if you do purchase coverage, the amount you need varies based on your specific needs. Policies range from basic to comprehensive and even plans that allow travelers to "cancel for any reason." Rates vary based on the provider, available coverages, and the details of the traveler including age, health, number of travelers, and other information. At InsureMyTrip, we provide free quotes that allow travelers to compare and purchase plans all in one convenient location.
How Do I Get Travel Insurance for a France Visa?
France is one of the Schengen area countries, which means specific travel insurance is required for some visitors. U.S. citizens are not required to get a Schengen Visa to travel to France, but citizens of many other countries are. Keep in mind that if you are a U.S. resident but not a U.S. citizen, the Schengen requirement may apply to you. Check out this full list to see which countries' citizens are required to get a Schengen Visa before traveling to France.
France Travel Tips & Safety
Currency & Exchange Rates
Like many countries in Europe, France uses the euro as its currency. The euro breaks down into 100 cents much like the U.S. dollar. Also, there is a variety of coins and paper notes in circulation. Coins include the one and two euro as well as the one, two, five, ten, twenty, and fifty cent pieces. Notes include the five, ten, twenty, fifty, and hundred euro denominations. Though rarely circulated, there are 200 and 500 notes as well.
Understanding France's currency and the various denominations is the first step. However, most travelers are much more concerned with the exchange rate and its effect on their money. Exchange rates change frequently, so it's important to keep an eye on the rates in the weeks and days leading up to your trip. You'll also want to research the best ways to exchange currency either before you leave or once you arrive.
Exchanging money at a bank is not ideal as most institutions will require having an account to do so. There are some additional ways to exchange currency, like using a money exchange bureau near a tourist destination. While these are conveniently located, it's important to pay attention to the fees that are assessed. Money exchange bureaus typically charge a commission for each exchange, which is usually disproportionately higher for smaller sums. For this reason, you'll want to minimize the number of exchanges you make.
Accessing Funds
Many tourists visiting France will rely on their credit or debit cards to withdraw euros in cash from ATMs. In general, Visa and Mastercard are the most widely accepted. American Express cards are accepted far fewer places, and Discover is rarely accepted if at all. Keep in mind when using an ATM, or "distributeur automatique de billets" (DAB) in French, fees may apply (especially for independent banks). It's best to contact your bank prior to leaving to find out what the international fees for your card are. Also, debit transactions may have lower fees than credit transactions.
So before you depart for France, check whether your card will work overseas, what fees will apply, make sure your card will not expire during the trip and bring backup cards issued from different banks in case of emergency. If you have a credit card that earns rewards for travel, consider using it in order to fund your next getaway. When accessing money, choose ATMs that are located inside rather than on the street to minimize the risk of theft. You may also consider a money belt rather than a traditional wallet or purse. In general, most businesses do not accept U.S. dollars. Those that do will typically charge additional fees, but you still may consider carrying some emergency cash in U.S. dollars as a last resort.
Crime Risk
While France is one of the safer countries in Europe to travel to, no country is crime-free. France has had a series of terrorist attacks over the years with many targeting major cities. For this reason, you'll want to exercise extra caution when in large crowds or visiting tourist hotspots. These locations are often more susceptible to not only terrorism but also general crime, including theft by pickpockets. Situational awareness is crucial when it comes to minimizing threats, so stay vigilant and try not to look too much like a tourist. Tourists can be easy targets, especially for scammers.
France's political unrest has dominated the international headlines in recent months, but it's important to keep news stories in perspective. You may have heard about "yellow vest" or "red scarf" protesters in the streets. Protests and counter-protests sometimes devolve into violence but the vast majority of activists are non-violent and even the total number of protesters makes up less than one percent of the country's population. In short, pay attention to the travel advisories especially for any destinations in France you'll be traveling to before you leave. That way you can adjust your plans accordingly. Of course, a trip insurance policy for France is a great way to prevent your visit from being derailed by unexpected events.
Speaking the Language
Unsurprisingly, French is the official language in France, so it's a great idea to brush up on common terms and phrases before your trip. While you might not have time to become fluent, various software and apps are available to help you learn some French and common phrases very quickly. There are even apps that will translate on the fly if you find that your limited knowledge just isn't cutting it. Breaking down the communication barrier is not only a great way to enjoy your trip more thoroughly but also serves as a good defense against common scams that target tourists. You might even consider a basic understanding of French as a kind of "insurance."
Popular Destinations & Tourist Attractions in France
Perhaps the most fun part about planning a trip to France is figuring out all the cool places you'll go and the things you'll do. French culture is steeped in art, fashion, and food, so it's no surprise that people travel from all over the world to see the sights and taste the cuisine. With so much to see and do, it can be a bit overwhelming to plan your trip. We've assembled a "best-of" list of some of the popular attractions and tourist destinations, which is perfect for those looking for ideas on where to visit in France. This way you can map your plan to ski the French Alps, "drink in" wine country, visit historical sites, and soak up the sun on the beaches all in one trip!
Top 15 Travel Destinations for France
Bordeaux
Marseille
Paris
Nice
Normandy
Cannes
Aix-en-Provence
Lyon
Strasbourg
Burgundy
Carcassonne
Chamonix
Loire Valley
Dordogne
French Riviera
U.S. / France Embassy and Consulate Locations
U.S. Embassy and Consulates in France
Paris — U.S. Embassy Paris
2 avenue Gabriel
75008 Paris, France
Phone: 33.1.4312.2222 / 33.1.4266.9783
Bordeaux — U.S. Consulate Bordeaux
89 Quai des Chartrons
33300 Bordeaux, France
Phone: 01.43.12.4865
Lyon — U.S. Consulate Lyon
Espace Cordeliers
2, rue Président Carnot
69002 Lyon, France
Phone: 01.43.12.4860
Marseille — U.S. Consulate General Marseille
Place Varian Fry
13286 Marseille Cedex 6, France
Phone: 01.43.12.4754
Rennes — U.S. Consulate Rennes
30, Quai Duguay-Trouin
35000 Rennes, France
Phone: 01.43.12.4870
Strasbourg — U.S. Consulate General Strasbourg
15, Avenue d'Alsace
67082 Strasbourg Cedex, France
Phone: 33.1.43.124.880
French Embassy and Consulate in USA
Washington DC — Embassy of France
4101 Reservoir Rd NW
Washington DC 20007 United States
Phone: 1.202.944.6000
Los Angeles, California — Consulat Général de France à Los Angeles
10390 Santa Monica Blvd, Suite 410
Los Angeles, CA 90025 United States
Phone: 1.310.235.3200
San Francisco, California — Consulat Général de France à San Francisco
88 Kearny St, Suite 600
San Francisco, CA 94108 United States
Phone: 1.650.285.3223
Miami, Florida — Consulate General of France in Miami
1395 Brickell Avenue, suite 1050 (10ème étage)
Miami, FL 33131 United States
Phone: 1.305.403.4150
Atlanta, Georgia — Consulat Général de France à Atlanta
Buckhead Tower at Lenox Square
3399 Peachtree Rd NE, Suite 567
Atlanta, GA 30326 United States
Phone: 1.404.495.1660
Chicago, Illinois — Consulate General of France in Chicago
205 North Michigan Avenue, Suite 3700
Chicago, IL, 60601 United States
Phone: 1.312.327.5200
New Orleans, Louisiana — Consulate General of France in New Orleans
909 Poydras Street, Suite 1450
New Orleans, LA 70112 United States
Phone: 1.504.569.2870
Boston, Massachusetts — Consulate General of France in Boston
Park Square Building, Suite 750
31 Saint James Avenue
Boston, MA 02116 United States
Phone: 1.617.832.4400
New York, New York — Consulate General of France in New York City
934 Fifth Avenue
New York, NY 10021 United States
Phone: 1.212.606.3600
Houston, Texas — Consulate General of France in Houston
777 Post Oak Boulevard, Suite 600
Houston, TX 77056 United States
Phone: 1.346.272.5363
Disclaimer: The information contained in this article serves as a general overview of benefits and should only be used for informational purposes. Refer to your individual certificate of insurance for specific coverages, exclusions and benefits. When in doubt, please contact one of our licensed agents for additional assistance.