Travel Insurance for Canada
Last updated on 05/18/2023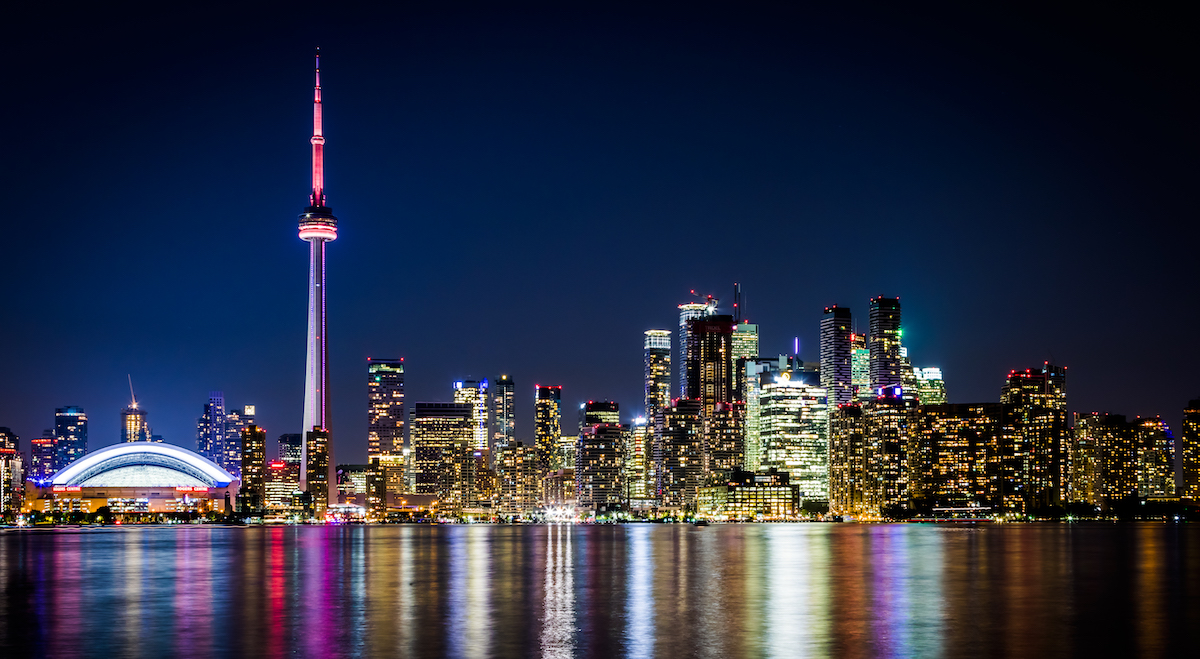 ---
---
Do I Need Travel Insurance for Canada?
Are you planning a Canadian vacation or business trip? Like many of our customers, you may be wondering if travel insurance is required for Canada. While it is not mandatory for visitors, there are several reasons trip insurance is highly recommended for Canadian travel. Canada's healthcare system gets quite a bit of media attention because it is often regarded as a model for socialized medicine. However, this universal healthcare system does not cover non-citizen travelers to Canada. As a result, anyone planning a trip to the "Great White North" should first find out whether their current health insurance will cover them in the event of injury or illness outside their home country. If not, purchasing a travel health plan may be an appropriate option.
Protecting yourself from unexpected foreign hospital bills is one of the most common reasons for purchasing Canada trip insurance, but there are additional reasons to consider coverage as well. These can include unforeseen events like travel disruptions and delays, evacuation and repatriation in the event of death or injury, and baggage loss or theft. Some visitors to Canada choose to fly to their destinations while others prefer to drive or take a cruise, so it's important to consider the types of events that may affect your trip when comparing plans and coverages. Some travelers opt for "cancel for any reason" coverage. Others simply want travel medical benefits. The level of coverage that travelers select typically depends on budget, planned activities, and personal preferences. Our goal is to provide customers access to a variety of plans and coverage options to meet their individual needs.
Customers also frequently ask "is Canada a Schengen country?" The answer is no; Canada is not a member of the Schengen zone countries, so Schengen-compliant visa plans are not required. However, it is important to note that countries may change their policies over time. Travelers can stay up to date by checking the current list of Schengen countries as well as the list of countries whose citizens are required to purchase compliant coverage.
What is the Best Travel Insurance for Visitors to Canada?
Sometimes customers want to know which insurance plan is best for their Canada trip. There is no "one size fits all" option for everyone traveling to Canada because every traveler has different needs. Rather than determining the "best" plan, our customer care experts and recommendation engine focus on finding the plans that are matched with the needs of the customer. Additionally, we won't recommend a plan or coverage that the traveler doesn't need.
How Much is Travel Insurance to Canada?
The cost of travel insurance plans varies based on the provider, coverages, and details of the travelers. For this reason, it is difficult to say how much or how little Canada travel protection will cost. The best way to find out is to enter your information into the quote form. This information includes dates of travel as well as age(s) and citizenship of traveler(s). Customers may also consider insuring their trip cost. Insuring trip cost is a great idea for those looking to protect any prepaid, non-refundable expenses but the additional coverage may increase the final price of the plan. Additional considerations should be made with regard to the health of the travelers, especially any who have pre-existing conditions. Choosing a travel insurance plan that accommodates pre-existing conditions will also affect the overall cost.
Travel Tips & Safety for Canada
Money & Currency Exchange
Anyone who has traveled internationally before knows that a crucial step in preparing for your trip is finding out the country's official currency and researching exchange rates. Canada's official currency is the Canadian dollar, which is often abbreviated as "CAD." The exchange rate between the Canadian dollar and the U.S. dollar has fluctuated over the years, but in general, the cost of goods and services between the two countries is quite similar. However, tourists should keep in mind that Canada adds federal sales tax on all goods and services. As a result, bills may be a bit higher than anticipated. The Canadian dollar divides into 100 cents just like the U.S. dollar, but paper banknote and coin values are a bit different. Canadian paper notes include the $5, $10, $20, $50, and $100 denominations, while coins have 5¢, 10¢, 25¢, $1 (colloquially known as the "loonie"), and $2 ("toonie") values.
A common misconception about the United States and Canada is that the U.S. dollar is widely accepted. Although some tourist attractions and cities along the border sometimes do accept the U.S. dollar, most destinations do not. For this reason, those traveling to Canada should be aware of the various ways to exchange currency as well as the fees that apply. Exchanging currency is straightforward, especially if you are exchanging U.S. dollars for Canadian dollars. Most banks on either side of the U.S.-Canadian border accommodate exchanges of USD to CAD, but they may not always advertise it as a service. However, most travelers choose to withdraw Canadian cash from an ATM because it's both easy and convenient. Not only are ATMs readily accessible, but they also offer better exchange rates than places like commercial exchange bureaus or hotels. Carrying cash is key for successful travel, but make sure to have alternative forms of payment including credit cards. It's also advisable to bring more than one credit card and make sure each is issued from a different bank. If you're uneasy about carrying your credit cards and cash on you, consider purchasing a money belt to stay organized and safe.
Like the U.S., tipping is not mandatory but is expected for transactions in the hospitality industry. This includes lodging, food service, and other tourism industry expenses. The standard range for tipping is between 15% - 20%, but feel free to leave a little more if the service was exceptional.
Transportation
Canada features a modern transportation system that provides visitors a variety of ways to get around including high speed and local rail service, waterway taxis and ferries, buses, and car services. Similar to many countries, the largest cities offer the most options for public transit whereas rural areas have fewer choices. As a result, it's a good idea to plan ahead and find out which modes of transportation will be available to you when you arrive at your destination or destinations. The vast network of Canadian airports includes ten that provide international service. Also, since Canada covers such a large area of land, you may find yourself on a flight from one side of the country to the other depending on your itinerary. If you plan on flying to or within Canada, you may want to consider additional protection for your airline tickets in case of unforeseen weather-related delays, mechanical issues, or missed connections.
Driving to Canada
While many people traveling internationally to Canada take a flight, many U.S. citizens travel by car and with good reason. First, U.S. driver's licenses are valid in Canada, so driving your own car across the border can be a cheap and convenient option. Additionally, the close proximity of many northern states like New York and Washington make it easy to enter the provinces. Just be sure to double check with your vehicle insurance provider before you leave to find out how your coverage is affected when traveling internationally to Canada.
Additional Considerations
Some plans offer cancellation/interruption coverage if you are involved in or delayed due to a traffic accident while en route to your destination or if a road closure causes a delay in reaching your destination for at least 12 hours.
Some plans will not cover you unless you are more than a certain distance from your home, usually around 100 miles. If you are driving to a location within that distance, some plans will not offer coverage.
Some companies may offer vehicle return services where the assistance provider can help to make arrangements to have a designated person return your vehicle to your home if you experience a medical emergency that prevents you from driving the vehicle during the trip (additional expenses are the responsibility of the insured).
Most importantly, you should always read your policy carefully to determine what is specifically covered. Furthermore, coverage may vary by state, so it is always important to read your state specific certificate.
If you don't own an automobile, rental cars can be another great resource. Canada is one of the largest countries by land mass, so many tourists choose to make their vacations into road trips. Keep in mind that driving records of the entire party are subject to additional scrutiny by the Canadian government whether you are driving or not, so don't be surprised if a DUI or other serious driving offense prevents entry.
Culture
Pop culture frequently depicts Canadians as extremely courteous, humble, and overtly apologetic. While film and literature love to have fun with this perception, the reality is that Canadians really are a friendly lot and will readily offer help, especially when tourists look like they could use some. Canada is a very diverse place with people from all kinds of different backgrounds, so it's important not to make assumptions or generalize them as "other Americans."
Even though Canadians are friendly and helpful, they are proud and protective of their culture and country. As a result, border patrol agents aren't afraid to deny access to anyone who is acting suspicious, has a criminal record, or is traveling with minors that aren't their children. Two things you'll definitely want to remember before departing is that 1) since June 1, 2009, Canada requires U.S. citizens to have a valid passport upon entry and 2) Electronic Travel Authorization (eTA) may be required when flying to Canada for some nationalities and those required to get one must apply and be approved prior to entering the country.
Speaking the Language
Canada has two official languages: English and French. Although English is spoken most commonly among Canadians, nearly a third of the population has a working knowledge of French. However, French is the official language in the province of Quebec. If Quebec is on your itinerary, it's a good idea to brush up on some French words and phrases. At the very least, you should consider downloading a phone app that can help translate audio or better yet an app that uses the phone camera to "read" and translate signs in real time. Most of the country uses bilingual signage, though, so English can get you pretty far in Canada.
Risk & Crime
Properly identifying and avoiding high crime areas is important for any traveler. Although Canada is considered one of the safest countries to visit, there is no country that is entirely free of crime. Pickpockets are likely the biggest threat for tourists, so exercise caution in particularly crowded areas and do your best to blend in with the locals. You'll also want to research areas of cities that are prone to crime and navigate around them. Don't let the friendly nature of most Canadians make you think that there aren't some bad actors out there. Remember, you can be pleasant without divulging personal details, so stay vigilant and pay attention to your surroundings to avoid tricky situations. Before you go, be sure to check the latest travel advisories for Canada.
Another thing to remember is that the drinking age in Canada is either 18 or 19 depending on the province. For this reason, you may find yourself among some rowdy high school or college age kids while you're out on the town. Similarly, if you are between the ages of 18-20 and plan to consume alcohol, make sure you know the law and be responsible. Alcohol not only poses a threat because people are more likely to let their guard down but in many cases consuming alcohol can actually invalidate your travel insurance.
Less obvious threats can also pose significant safety risks for tourists. For example, wildlife is plentiful, so it's best to be on the lookout when driving on remote roads where animals are more likely to cross your path. Additionally, wildlife in national parks can be dangerous, especially bears, moose, and poisonous snakes. Before trekking into a Banff, Jasper, Gros Morne or another national park, you should research the types of animals you may encounter and prepare accordingly. Canada can also be unforgiving with regard to weather, so it's crucial to pack the right clothing for cold weather. If you plan on visiting areas with colder climates, be sure to bring properly-rated coats, boots, gloves, and hats to prevent exposure.
Popular Destinations & Tourist Attractions in Canada
When it comes to planning a trip to Canada, one of the hardest but most fun parts is choosing where to go and what to do. The country features a wide range of geography from coastal communities and beaches to mountainous national parks to bustling cities. There is a little something for every tourist whether you plan to go skiing or snowboarding in Whistler, backpacking in Banff National Park, or cruise the coasts. We've organized our own "best-of" list so you can see some of the most popular destinations in Canada. It may be difficult to visit all of these areas, especially if you are taking a shorter trip, but these "must-see" places are sure to get you excited about planning your own Canadian trip itinerary.
Top 15 Travel Destinations for Canada
Quebec City
Banff National Park
Toronto
Victoria & Vancouver Island
Montreal
Vancouver
Whistler
Calgary
Ottawa
Gros Morne National Park
Niagra Falls
Churchill
Jasper National Park
Prince Edward Island
The Yukon
U.S. / Canada Embassy and Consulate Locations
U.S. Embassy and Consulate in Canada
U.S. Embassy Ottawa
490 Sussex Drive
Ottawa, Ontario
K1N 1G8 Canada
Phone: 613.238.5335
Calgary, Canada — U.S. Consulate General
615 MacLeod Trail SE
Rocky Mountain Plaza Building
Calgary, Alberta T2G 4T8 Canada
Phone: 403.266.8962
Halifax, Canada — U.S. Consulate General
1973 Upper Water Street
Halifax, NS B3J 0A9 Canada
Email: [email protected]
Emergency Phone: 902.429.2480
Montreal, Canada — U.S. Consulate General
1134 Sainte-Catherine Street West
Montréal, Québec H3B 1H4 Canada
Phone: 514.398.9695
Quebec, Canada — Consulat Général des États-Unis d'Amérique
2, rue de la Terrasse-Dufferin
Quebec, Québec G1R 4T9 Canada
Phone: 418.692.2095
Toronto, Canada — U.S. Consulate General
360 University Avenue
Toronto, Ontario M5G 1S4 Canada
Phone: 416.595.1700
Vancouver, Canada — U.S. Consulate General
1075 West Pender Street
Vancouver, British Columbia
V6E 2M6 Canada
Phone: 604-685-4311
Canadian Embassy and Consulate in USA
Washington DC — Embassy of Canada
501 Pennsylvania Avenue, N.W.
Washington DC 20001 United States
Phone: 1.202.682.1740
Los Angeles, California — Consulate General of Canada
550 South Hope Street, 9th Floor
Los Angeles, CA 90071-2327 United States
Phone: 1.213.346.2700
Miami, Florida — Consulate General of Canada
200 South Biscayne Boulevard, Suite 1600
Miami, FL 33131 United States
Phone: 1.305.579.1600
Atlanta, Georgia — Consulate General of Canada
1175 Peachtree Street N.E., Suite 1700
Atlanta, GA 30361 United States
Phone: 1.404.532.2000
Honolulu, Hawaii — Consulate General of Canada
1000 Bishop Street, Penthouse Suite
Honolulu, HI 96813-4299 United States
Phone: 1.808.524.5050/5054
New York, New York — Consulate General of Canada
466 Lexington Avenue, 20th Floor
New York, NY 10017 United States
Phone: 1.844.880.6519
Dallas, Texas — Consulate General of Canada
500 N. Akard Street, Suite 2900
Dallas, TX 75201 United States
Phone: 1.214.922.9806
Disclaimer: The information contained in this article serves as a general overview of benefits and should only be used for informational purposes. Refer to your individual certificate of insurance for specific coverages, exclusions, and benefits. When in doubt, please contact one of our licensed agents for additional assistance.