Travel Insurance for Seychelles
Last updated on 09/22/2022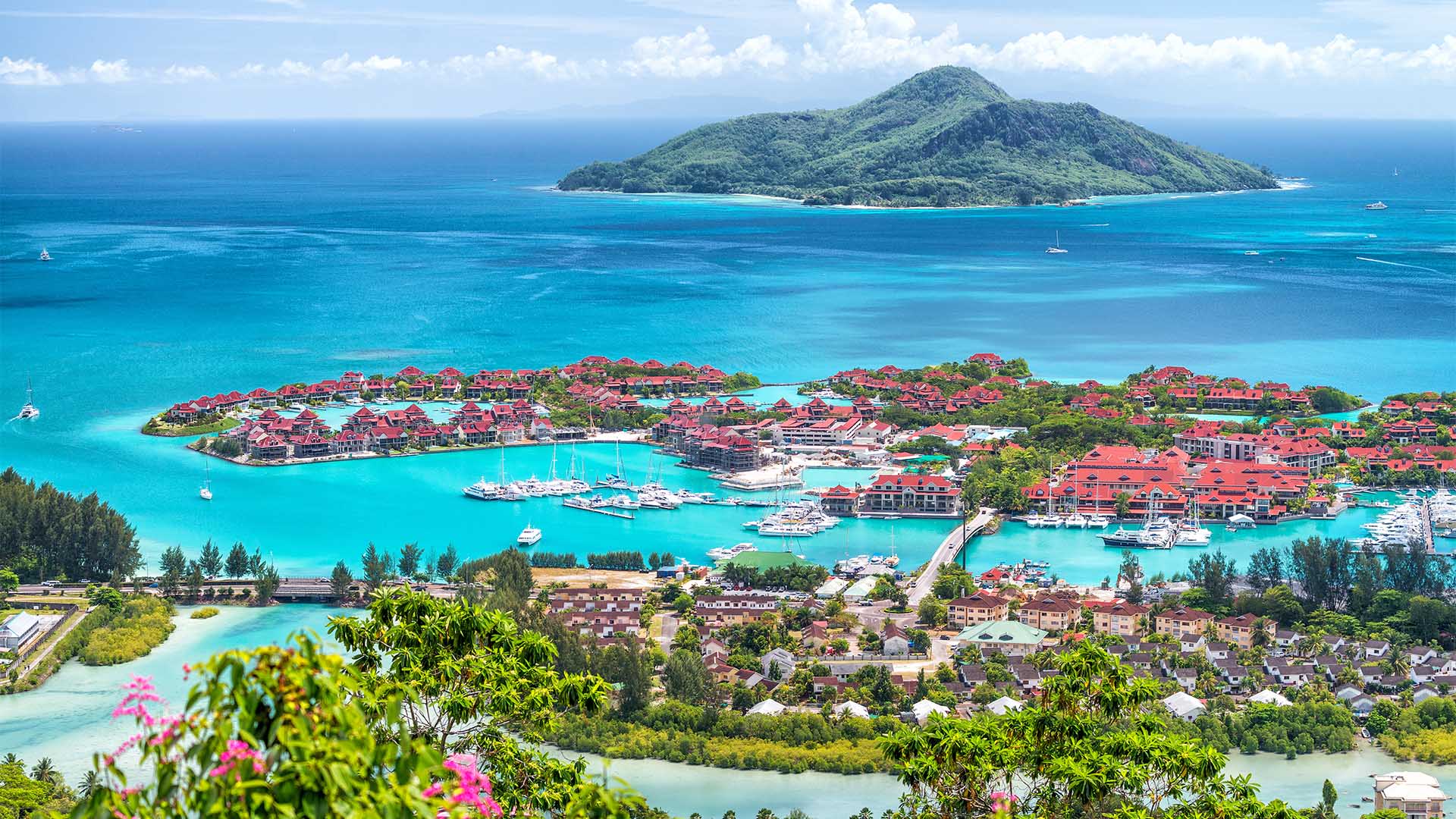 Is Travel Insurance Mandatory for Seychelles?
Travelers love the Seychelles for extraordinary natural beauty, tranquil beach getaways, and more. To enter the island nation, visitors to Seychelles must have travel insurance which includes medical coverage for COVID-19. This mandatory travel medical insurance should cover expenses relating to isolation and treatment for the coronavirus while in the Seychelles.
Since COVID-19 is known as a "named event," not all travel insurance plans cover cases of the virus during a trip. InsureMyTrip's travel insurance quote generator allows travelers to view plans that do include the required COVID-19 travel insurance for the Seychelles. To review plans with coronavirus coverage, simply start a travel insurance quote and select "Top Picks for COVID-19" on the results page.
Travel medical insurance must be a priority when planning a trip to Seychelles but purchasing only health-related benefits may leave a traveler unprotected against other aspects of travel. A more robust travel insurance plan may provide coverage for situations such as lost or damaged baggage, travel delays, damage to vacation rentals, and much more.
How Much Does Seychelles Travel Insurance Cost?
Travel insurance prices for a trip to the Seychelles typically depend on certain trip and traveler details. Namely, the number of travelers being covered, the ages of those travelers, the length of the trip, and coverage included in the plan largely determine the cost of Seychelles travel protection.
In general, insuring a trip with greater potential for risk, such as a multi-month trip, may come with increased rates. Similarly, older travelers may cost more to cover and in some cases, children and teenagers under 17 may be insured at no extra cost.
What Does Travel Health Insurance for the Seychelles Cover?
Most travel medical plans cover emergency medical and dental care, hospital visits, and medical evacuation during a trip. As such, cases of accidental injury or sudden illness overseas may be paid for by the health benefits that come with international insurance. Additionally, some Seychelles travel medical plans include coverages such as:
To fulfill the Seychelles' entry requirements, your travel health insurance must include coverage for COVID-19 treatment and quarantine. Be sure to read the information associated with your policy to confirm the required coronavirus coverage before purchasing.
What is the Best Travel Insurance for Seychelles Trips?
Travel insurance for Seychelles may vary depending on the plan and coverage needed. As each visitor to the Seychelles has unique trip details and concerns when going abroad, it's often most beneficial to compare between travel insurance companies and coverage levels to identify what works best for your individual trip. The best Seychelles trip insurance for you may be determined by your planned itinerary plus your unique health and travel concerns.
Want to know what other travelers think? Consider going over travel insurance reviews before buying coverage for your next Seychelles trip.
---
U.S. / Seychelles Embassy and Consulate Locations
U.S. Embassy and Consulate in Mauritius & Seychelles
U.S. Embassy — Port Louis
4th Floor, Rogers House
John Kennedy Avenue
Port Louis, Republic of Mauritius
Phone: 230.202.4400
U.S. Consular Agency — Victoria, Seychelles
Oliaji Trade Centre, 2nd Floor
Victoria, Seychelles
Phone: 248.422.5256 / 248.251.5256
Open on Tuesdays, Wednesdays, and Thursdays from 8:30 to 12:30
Seychelles Embassy and Consulate in USA
New York, New York — Embassy of Seychelles
Suite 400C, 4th floor
800 Second Avenue
New York, NY 10017 United States
Phone: 1.212.972.1785
Anchorage, Alaska — Consulate of Seychelles
P.O.Box 111909
Anchorage, AK 99511 United States
Phone: 1.907.244.5375
Seattle, Washington — Seychelles Honorary Consulate
3620 SW 309th Street
Federal Way, WA 98023 United States
Phone: 1.253.874.4579
New York, New York — Seychelles Permanent Mission to the UN
Suite 400C, 4th floor
800 Second Avenue
New York, NY 10017 United States
Phone: 1.212.972.1785
Disclaimer: The information contained in this article serves as a general overview of benefits and should only be used for informational purposes. Refer to your individual certificate of insurance for specific coverages, exclusions, and benefits. When in doubt, please contact one of our licensed agents for additional assistance.