Travel Insurance for India
Last updated on 05/24/2023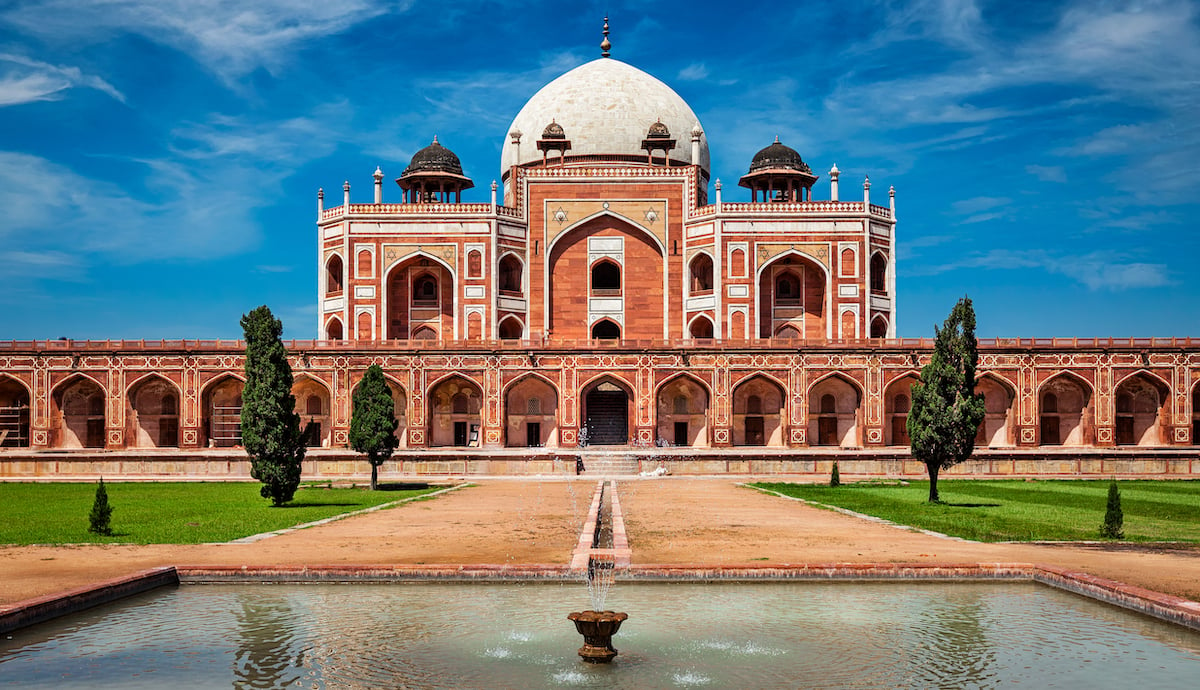 ---
---
Do I Need Travel Insurance for India?
Planning a trip to India? You're not alone. The country is one of the most popular destinations among our customers and many have asked, "is travel insurance required for trips to India?" While buying travel insurance (sometimes referred to as "visitors insurance") is not a requirement for visitors to India, it is highly recommended that travelers consider protecting their trips. Medical travel insurance plans protect travelers to India in the event they become injured or sick while abroad. Tourists frequently purchase these plans because most domestic health insurance plans do not cover overseas travel.
Although medical concerns are one of the most common reasons travelers purchase trip insurance for India, there are several other benefits you may also want to think about. For example, many travelers fly to their destination so flight insurance, baggage protection, and delay coverage can be a big help if travel plans go awry. These types of coverages are usually available as part of a comprehensive plan, which may be a great option for anyone worried about their India trip. People traveling to India should consider their personal needs when deciding on the appropriate level of coverage.
How Much is Travel Insurance to India?
Another popular question our customers often ask is "how much will travel insurance for India cost?" Determining the cost of trip insurance depends on several factors including the number of travelers in your party and their ages. Other information that can impact the cost includes how long the trip will last and the types of coverages the plan includes. As a general rule, the higher the risk of the trip and travelers, the higher the cost will be. Likewise, plans with fewer coverages are typically cheaper. Some travelers also protect their insurable trip cost, which may also result in a higher price. InsureMyTrip allows customers to compare travel insurance plans side by side while reading reviews, so it's much easier to understand and make the right choice.
Is India a Schengen Country?
India is not a member of the Schengen zone, so Schengen visa-compliant insurance plans are not required for entry for U.S. citizens. However, if you are a U.S. resident but not a citizen and plan to visit India as well as any Schengen Area country on the same trip, you may be required to purchase a Schengen visa plan. Here's a full list of countries whose citizens are required to get Schengen visa plans and a list of all the current Schengen countries.
Do I Need a Passport & Visa for India?
All U.S. citizens will need both a valid passport and a valid Indian visa for entry to India. The Indian Embassy or consulate will grant these before travel, which means they cannot be obtained upon arrival. The most common type of visa is a tourist visa, which grants U.S. citizens the ability to stay in the country for up to six months. This period is generally not extended. Additionally, people traveling to India solely for tourism reasons can apply for an electronic travel authorization (ETA) but only if they are planning to stay for 60 days or less. This process must be completed at least four days before arrival in the country.
---
India Visitors Insurance for U.S. Travel
While India is a popular destination among U.S. tourists, the U.S. is also a favorite vacation spot for Indians. Many Indians have family in the states and want to know which India visitors insurance is best for U.S. travel. As with any insurance plan, personal details will often dictate which coverages make most the sense for your trip from India to the United States.
InsureMyTrip Comparing Tip

When comparing travel insurance plans, look specifically for "travel medical" plans. These will give you the most comprehensive coverage available for trips to the U.S.

Investing in visitor insurance is the best way to ensure you are protecting yourself from expensive medical costs. India visitor insurance for United States travel offers coverage for unforeseen medical expenses but can also have benefits for other travel-related concerns. Let's explore the comprehensive coverage available in plans here at InsureMyTrip.com:
Medical Limits
Visitor medical insurance limits vary from each plan and company. When choosing which plan is best for you and your trip consider the medical limits available on the plans. Some may only have one limit, and it may work well for your needs, but others will provide several limit options. This may allow you to feel even more comfortable that you and your traveling companions' medical needs are completely met while traveling in the United States.
Pre-Existing Conditions
Most visitor insurance available through InsureMyTrip for travelers coming to the United States from India will exclude coverage due to pre-existing conditions. This means that any medical care needed for an injury or illness related to a medical event during the look-back period (varies per plan) will not be covered by the medical limits. A "look-back period" is a timeframe that the insurance company will look into medical records prior to the coverage dates for reasons why you may need medical care. To ensure that you get the most comprehensive coverage, compare the look-back periods for each plan.
Renewal of Visitor Insurance
Sometimes, you don't want the fun to stop! We understand that, and so do travel insurance companies. While not all companies can accommodate the renewal of a plan, some companies and plans will allow customers to renew their visitor medical insurance plan due to an extension of their trip. In most cases, the company dictates a set of requirements that must be met. It's at the company's discretion whether the plan is renewed. Review the full certificate during your purchasing process to know more about the companies' renewal process.
Travel-Related Coverage
Typically, the benefits available to international travelers coming to the United States are trip interruption and baggage loss. These are very common; however the limits do vary by plan. When you are comparing plans, look at the benefit limits for the travel-related coverage. If you are concerned about your family in India needing you to return home early for a covered reason or your baggage being lost, you should look for plans with maximum coverage on these benefits.
---
India Travel Tips & Safety
Money & Currency Exchange
The India rupee, abbreviated as INR, is the official currency of the country. The rupee (₹) is divided into 100 units, known as paise (paisa is the singular). The most frequently used banknotes include ₹10, ₹20, ₹50, ₹100, ₹200, ₹500, and ₹2000. There are also ₹1, ₹2, and ₹5 banknotes, but these are rarely used since coins have almost identical denominations: ₹1, ₹2, ₹5, and ₹10. While rupee is the official name for the currency, locals may refer to it as "taaka," "rupayya," or "rūbāi."
Many visitors to India will exchange their domestic currency for rupees, so they have local cash and can travel more easily. Exchange rates between the rupee and other currencies are in constant flux, so it's a good idea to research current rates in the weeks leading up to your trip. Tourists have many options for exchange their currency for rupees, including at the international airport upon arrival, at an exchange booth in the country, or using an ATM. The savviest travelers will do their research to find the best options with the lowest fees.
One cautionary note is that while many places will exchange money, some may not be completely honest. For this reason, tourists should always verify that they have received the correct amount. This also applies to making purchases anywhere in India. ATMs offer a reliable option for accessing cash, but travelers should be sure to check with their banks regarding any fees and should exercise caution due to card reader skimming devices. Credit cards and debit cards are accepted at many businesses, but it's best to use them only at businesses you can trust. Otherwise, your credit card information could be compromised. Traveling with more than one credit card (issued from different banks) is the best practice in case your account is compromised or you lose your card.
Another difference between India and other parts of the world is that haggling is a natural part of the shopping culture. While haggling may feel intimidating at first, westerners should embrace the practice since locals understand it as a friendly negotiation rather than a competition.
Transportation
India's transportation infrastructure continues to evolve to accommodate the over one billion people who live in the country. Residents and visitors now have access to bus services, taxis, modern rail systems, ferries, and over 30 international airports. Getting around highly populated cities is typically much easier than traveling in rural areas due to the availability of options. Because of this fact, every traveler's journey will be different. When you start planning your India itinerary, you'll not only want to research where you'll be going and how you'll get there but also the cost for each mode of transport. For example, if you're traveling predominantly in just one area of the country, you'll be able to keep costs lower by taking a bus or train. However, if you're traveling between larger cities that are located at opposite ends of the country and time is limited, your only option may be flying.
If you plan to spend multiple days in one area, you can save by walking, taking a rickshaw, hailing a taxi, or renting a bicycle. Just be cautious about the safety of these modes of transport since walking can be a bit hazardous due to the absence of defined sidewalks. Similarly, city streets are typically very crowded with not only cars but also motorbikes, rickshaws, and even cows. While renting a motorbike or bicycle might save you money, you may feel better choosing a slightly more expensive option that offers more safety. This is especially true for first-time visitors to India.
Whichever mode of transportation you choose, be sure to verify it is a reputable business, especially for taxi services, train stations, and rental agencies. Some travelers to India have reported a common scam in which taxi drivers will pretend they are not familiar with your hotel, that it has closed, or that it has moved. This is done so the driver can suggest another hotel instead and potentially earn a commission for the referral. You can protect yourself against this simply by knowing the address of your hotel ahead of time and keeping the phone number at the ready, so that you can confirm the location with a quick call. You'll also want to be on the lookout for taxi meters that the drivers claim are broken or meters that run too quickly. In some of the largest cities, tourists have also reported fraudulent train ticket stations and visitor information centers. This is yet another reason to plan ahead and know where the legitimate ticket and information offices are. As with any deal, if it sounds too good to be true, it probably is.
Culture
India is not only highly populated but also extremely diverse. For this reason, India's culture is difficult to summarize in just a few paragraphs. However, tourists should be prepared for a bit of culture shock. One of the biggest differences between India and many other countries is the perception of time. It's a good idea to allow for extra time when traveling as events may be delayed and trains may not run on time. Rather than getting stressed, foreigners should plan for delays and consider ways to occupy their time while they wait. Another stark difference between India and many western countries is the understanding of personal space. It's not uncommon for large crowds to form in public places. Although it may be a bit uncomfortable at first, try to embrace it and go with the flow.
Even though India has no state religion, Hinduism is practiced by nearly 80% of the population. Islam represents another 14% while Buddhism, Christianity, Jainism, and Sikhism are the most common among the remaining population. The rich religious history has given rise to many sacred temples and spiritual places. When visiting these temples, you should plan on removing your footwear. It's smart to bring footwear that can be easily taken off, like sandals, if you plan to tour sacred religious sites. One of the pillars of Hinduism is the sacredness of cows, so visitors should not expect to find burgers or steak at local restaurants. In fact, most Indians are vegetarian, so meat products are not as readily available as they are in other parts of the world. Some travelers even opt to become vegetarian for the duration of their trips. This way, it's easier to find food options and the risk of illness due to poorly prepared meat is eliminated.
India can get very hot, especially in the southern regions, but tourists still need to make sure to cover up and be respectful of local customs. Mini skirts, low cut tops, and other revealing clothes are not only an affront to the country's religious traditions, but will also garner unwanted attention in many cases. This is especially true for women. When you're packing for your India trip, plan to bring long pants and shirts with long sleeves but make sure they are made from lightweight materials, so you don't overheat. Similarly, if you are traveling with your domestic partner, you should not show public displays of affection including hugging, kissing, and holding hands. This can be difficult for some people to adjust to, but you'll have a much better trip if you respect these longstanding customs.
Another important thing to remember is that India's public bathrooms are rarely stocked with toilet paper and hand sanitizer, so we recommend that you carry these items with you.
Speaking the Language
There is no single official language in India, which is partially due to the large number of residents and the wide array of cultural backgrounds. In fact, India has the second most number of languages in the world. Different languages and dialects are spoken depending on the state. That said, Hindi is generally understood by most Indians, so learning a few words and phrases will help you find your way around the country more easily. English is also common among Indians due in part to the British rule prior to India's independence. Having a working knowledge of one or both of these languages will not only help you navigate the country but also avoid scams you might be more susceptible to otherwise.
Crime Risk & Traveler Safety
India has a few safety risks that travelers should be aware of. Perhaps the most important is that nearly all the country's tap water is deemed unsafe to consume. For this reason, it is highly recommended that visitors drink only bottled water. While it might add a little bit of extra cost to your trip, the risk of drinking tap water is simply not worth it. Keep in mind that some vendors selling bottled water refill bottles using tap water, so be sure to inspect any bottled water for signs of tampering before consuming it.
Like tap water, food can also pose a risk to travelers. Tainted meat and improperly prepared food can cause serious illness. It's best to eat only the most freshly prepared items. Indian food can also cause problems for travelers with weak stomachs due to the difference in the types of bacteria that are present. Like any country, the population has grown up consuming food produced in their own ecosystem, so keep in mind that even though some food may not make the locals sick, you could have a very different reaction. Bringing diarrhea medication or purchasing it upon arrival is highly recommended. That way, you won't have to stumble around in the streets in search of a pharmacy after it's already too late.
Scams and petty theft are the most common crime-related threats tourists should be concerned about when visiting India. These include not only the aforementioned issues with taxi meters and fake train tickets but also scams surrounding religious sites. In some cases, locals will ask tourists to buy sacred offerings or make donations. Many people do not want to offend local religious customs and feel obligated to pay. In general, high prices are a dead giveaway that the spiritual offerings are not legitimate, so don't be afraid to refuse in these cases. Like most travel destinations, tourists hotspots are prone to pickpockets. For this reason, you should keep your guard up and avoid storing your phone, wallet, passport, and other important items in your back pocket. Money belts and zippered pockets are both good options for reducing the risk of being pickpocketed. Make sure to stay up to date with the latest travel advisories for India when preparing for your trip.
---
Popular Destinations & Tourist Attractions in India
India is the seventh largest country by land mass in the world. The country is also the second most populous. With such a large area to explore and so many people to meet, it may be difficult for tourists to see and do everything they desire in a single trip. That said, we've compiled a list of some of the most popular travel destinations in India. This list is by no means exhaustive, but it gives visitors to India a great starting point when it comes to planning a feasible itinerary. Anyone interested in visiting India should think about the types of activities they enjoy, the places they'd like to see, and the travel time between destinations. If you love beaches, check out Gao. If you're interested in history, see the ancient temples and the Taj Mahal. There are also mountainous regions and national parks in the northern part of the country that are great for backpacking, camping, and skiing. Careful planning will help ensure your trip is both fun and successful.
Top 15 Travel Destinations in India
Goa
Udaipur
Kerala
Agra
Delhi
Darjeeling
Jaipur
Andaman
Kashmir
Varanasi
Puri
Gujarat (Kutch Region)
Himachal
Hampi
Gangtok
---
U.S. / India Embassy and Consulate Locations
U.S. Embassy and Consulate in India
New Delhi — U.S. Embassy New Delhi
Shantipath, Chanakyapuri
New Delhi - 110021 India
Phone: 011.91.11.2419.8000
Chennai — U.S. Consulate General Chennai
Gemini Circle
Chennai 600 006 India
Phone: 91.44.2857.4000 / 91.44.2811.2000
Hyderabad — U.S. Consulate General Hyderabad
Paigah Palace
1-8-323, Chiran Fort Lane
Begumpet, Secunderabad 500 003 India
Phone: 040.4033.8300
Kolkata — U.S. Consulate General Kolkata
5/1, Ho Chi Minh Sarani
Kankaria Estates, Park Street area
Kolkata 700071 West Bengal India
Phone: 011.91.33.3984.2400
Mumbai — U.S. Consulate General Mumbai
C-49, G-Block, Bandra Kurla Complex
Bandra East, Mumbai 400051 India
Phone: 91.22.2672.4000
Mumbai — U.S. Consulate General Mumbai
C-49, G-Block, Bandra Kurla Complex
Bandra East, Mumbai 400051 India
Phone: 91.22.2672.4000
Indian Embassy and Consulate in USA
Washington DC — Embassy of India
2107 Massachusetts Avenue
Washington DC 20008 United States
Phone: 1.202.939.7000
San Francisco, California — Consulate General of India
540 Arguello Blvd
San Francisco, CA 94118 United States
Phone: 1.415.668.0662 / 1.415.668.0683
Atlanta, Georgia — Consulate General of India
5549 Glenridge Drive NE
Atlanta, GA 30342 United States
Phone: 1.312.595.0405
Chicago, Illinois — Consulate General of India
455 North City Front Plaza Dr., Suite 850
Chicago, IL 60611 United States
Phone: 1.312.595.0405
New York, New York — Consulate General of India
3 East 64th Street
New York, NY 10021 United States
Phone: 1.212.774.0600
Houston, Texas — Consulate General of India
4300 Scotland Street
Houston, TX 77007 United States
Phone: 1.713.626.2148 / 1.713.626.2149
Disclaimer: The information contained in this article serves as a general overview of benefits and should only be used for informational purposes. Refer to your individual certificate of insurance for specific coverages, exclusions and benefits. When in doubt, please contact one of our licensed agents for additional assistance.