Travel Insurance for Sri Lanka
Last updated on 07/20/2023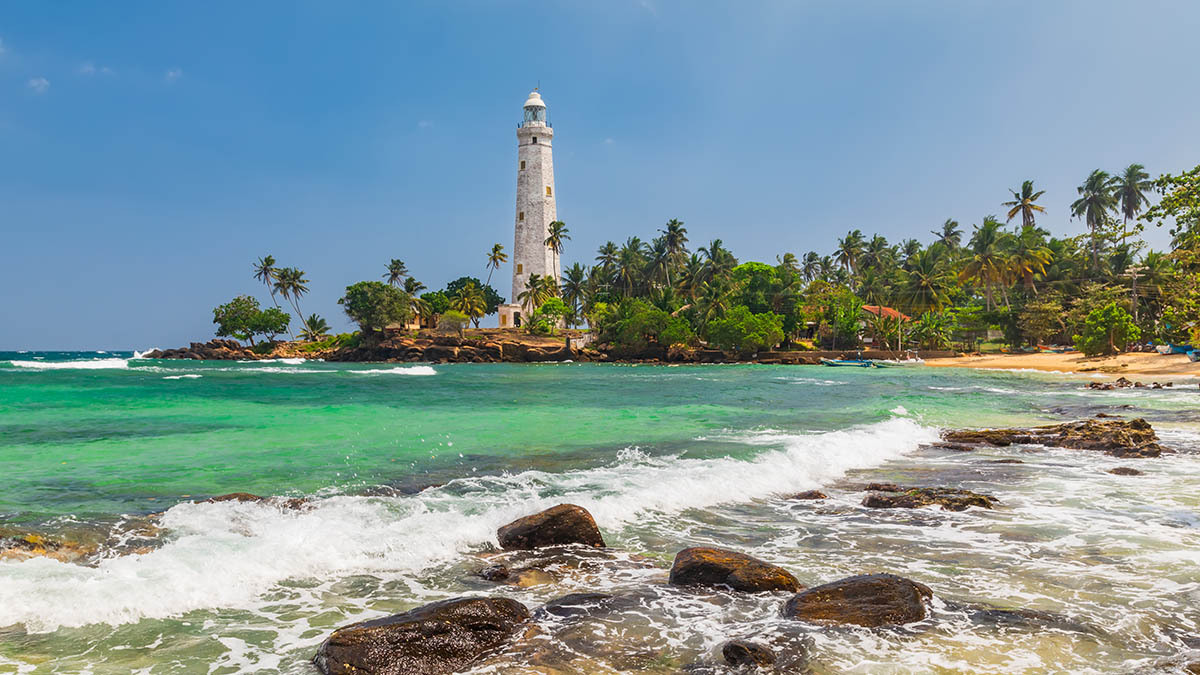 ---
---
Is Travel Insurance Required for Sri Lanka?
Sri Lanka has recently ended the travel health insurance requirement for COVID-19-related expenses. Previously this coverage had to be purchased directly from Sri Lanka's official website. Despite the removal of the mandatory coverage requirement, we continue to recommend that travelers purchase travel insurance for Sri Lanka trips. Medical reasons, such as injury or illness, are only a couple of the travel mishaps that may arise while traveling internationally. A Sri Lanka trip insurance plan may also provide coverage for travel delays, trip cancellation, lost or stolen luggage, emergency evacuation, and more, depending on the policy.
The island nation attracts international visitors for its beautiful beaches and mountains. Some travelers may prioritize travel medical coverage, especially those participating in adventurous sports like surfing in Sri Lanka. Health and safety should be considered any time travelers go abroad. Though Sri Lanka is generally considered a safe country, travelers to Sri Lanka may still want to understand topics like how travel insurance might help after an act of terrorism.
Various benefits are available to protect travelers heading to Sri Lanka for business or pleasure. Regardless of a traveler's itinerary and personal needs, travel insurance coverages are designed to help protect them in emergency situations.
How Much Does Sri Lanka Travel Insurance Cost?
The price of travel insurance for Sri Lanka generally depends on how long the trip is, the number of travelers being covered, the ages of those travelers, and the type of coverage. Travelers can usually expect travel insurance rates to change as these factors change. For example, covering more travelers or adding more benefits may add to the price of a policy. In some cases, travelers may choose to insure their total trip cost, which can also alter the price of Sri Lanka travel protection.
What Does Travel Medical Insurance for Sri Lanka Cover?
Travel health insurance for Sri Lanka generally covers treatment for accidental injury and illness. This typically includes coverage for hospital fees, emergency medical and dental care, and medical evacuation, though additional coverage may be included as needed to most plans.
Travelers concerned about the possibility of ending a trip early for medical reasons may consider adding trip interruption coverage to their plan. This coverage offers reimbursement to travelers who must leave the country early for a covered reason. If you get sick, hurt, or something else comes up before traveling to Sri Lanka, trip cancellation and Cancel For Any Reason may provide reimbursement instead. Cancel For Any Reason has certain eligibility requirements, so not all travelers will qualify for this particular benefit.
Seasoned travelers tend to prefer comprehensive plans for the most protection when heading overseas. A comprehensive travel insurance plan usually includes travel medical insurance plus benefits for travel-related situations like baggage loss, travel delays, and more.
What is the Best Travel Insurance for Sri Lanka Trips?
All travelers and trips are different, so the most beneficial coverage for a trip to Sri Lanka depends on each individual trip. A few key factors to consider include your health status, health and safety concerns, and your planned activities on the island.
When searching for the best international insurance for Sri Lanka, InsureMyTrip recommends travelers compare companies, prices, and coverage levels to identify what is right for their next trip. Simply start an online travel insurance quote to review unbiased results being offered today.
---
Travel Tips & Safety for Sri Lanka
Money & Currency Exchange
Sri Lanka's official currency is the Sri Lankan rupee, represented by the currency code LKR and symbols Re/Rs, රු, and ௹. As a "closed currency," the Sri Lankan rupee may only be traded and carried within the country of Sri Lanka. Travelers will need to exchange their home currency for the Sri Lankan rupee after arriving to the country. In Sri Lanka, you're likely to get the best deal when exchanging your money at an airport or bank. Money exchangers on the street may offer good deals in other countries, but in Sri Lanka it's most recommended to avoid these private vendors and just use a bank, official money exchange service, or an airport.
The Sri Lankan rupee is available as banknotes in denominations of Rs. 20, Rs. 50, Rs. 100, Rs. 500, Rs. 1,000, and Rs. 5,000. Coins come in values of Re. 1, Rs. 2, Rs. 5, Rs. 10, and Rs. 20. You'll likely be able to use major credit and debit cards like Visa and Mastercard at most establishments in Sri Lanka, even in smaller towns. Still, it's best practice to carry a small amount of cash in the local currency during your trip just in case.
Transportation
Public transportation is generally readily available in Sri Lanka. While a stand in the international airport's lobby offers airport taxi services, there are also plenty of private taxis driving around in search of new customers outside. Or if you prefer larger vehicles, Sri Lankan buses tend to leave from their stops around the airport every 15-40 minutes during service hours. Trains may be a little pricier, but are faster than buses. Taxis provide more opportunity for sight-seeing while you're on the road.
As Sri Lanka is a relatively small country, most of its major tourist attractions are located within the same areas. In general, most of these hotspots are easily accessible by train, bus, and taxi services. In some cases, travelers may prefer to hire a private driver and/or a private vehicle to get around in place of public services.
Risk & Crime
Like any country, there are certain risks involved in visiting Sri Lanka. Sri Lanka may be experiencing shortages of imported goods, including food, fuel, and medicine. The U.S. State Department recommends travelers to Sri Lanka avoid all demonstrations and protests due to the possibility of police or military intervention. Occasional temporary power outages have also been reported throughout the country, but many tourist facilities have backup power generators. Additionally, the U.S. State Department warns travelers of the risk of terrorism which may occur in public or government facilities with little or no warning.
Other man-made risks may include pickpocketing and tourist scams. To lessen the chance of becoming a target, travelers are encouraged to avoid carrying bags or valuables on your person. If you really need to bring something when you go out, keep it hidden on your person and completely inaccessible to passersby.
Due to the country's diverse landscape, Sri Lanka is somewhat prone to droughts, floods, landslides, thunderstorms, and lightning strikes. Extreme weather may cause delays, cancellations, and other travel disturbances, so it's a good idea to have a backup plan before departing for your trip.
---
Top 15 Travel Destinations & Tourist Attractions in Sri Lanka
Sigiriya
Anuradhapura
Kandy
Galle
Polonnaruwa
Yala National Park
Colombo
Udawalawe National Park
Nuwara Eliya
Mirissa
Adam's Peak
Bundala National Park
Arugam Bay
Minneriya National Park
Ella
---
U.S. / Sri Lanka Embassy and Consulate Locations
U.S. Embassy in Sri Lanka
U.S. Embassy Colombo
210 Galle Road
Colombo 03, Sri Lanka
Phone: 94.11.249.8500
Sri Lankan Embassy and Consulate in USA
Washington DC — Sri Lankan Embassy
2148 Wyoming Avenue NW
Washington DC 20008 United States
Phone: 1.202.483.4025
Los Angeles, California — Sri Lankan Consulate General
3250 Wilshire Blvd, Suite 1405
Los Angeles, CA 90010 United States
Phone: 1.213.387.0210
New York, New York — Sri Lankan Permanent Mission to the UN
820 2nd Avenue, 2nd Floor
New York, NY 10017 United States
Phone: 1.212.986.7040
Disclaimer: The information contained in this article serves as a general overview of benefits and should only be used for informational purposes. Refer to your individual certificate of insurance for specific coverages, exclusions, and benefits. When in doubt, please contact one of our licensed agents for additional assistance.