Travel Insurance for Sri Lanka
Last updated on 08/02/2022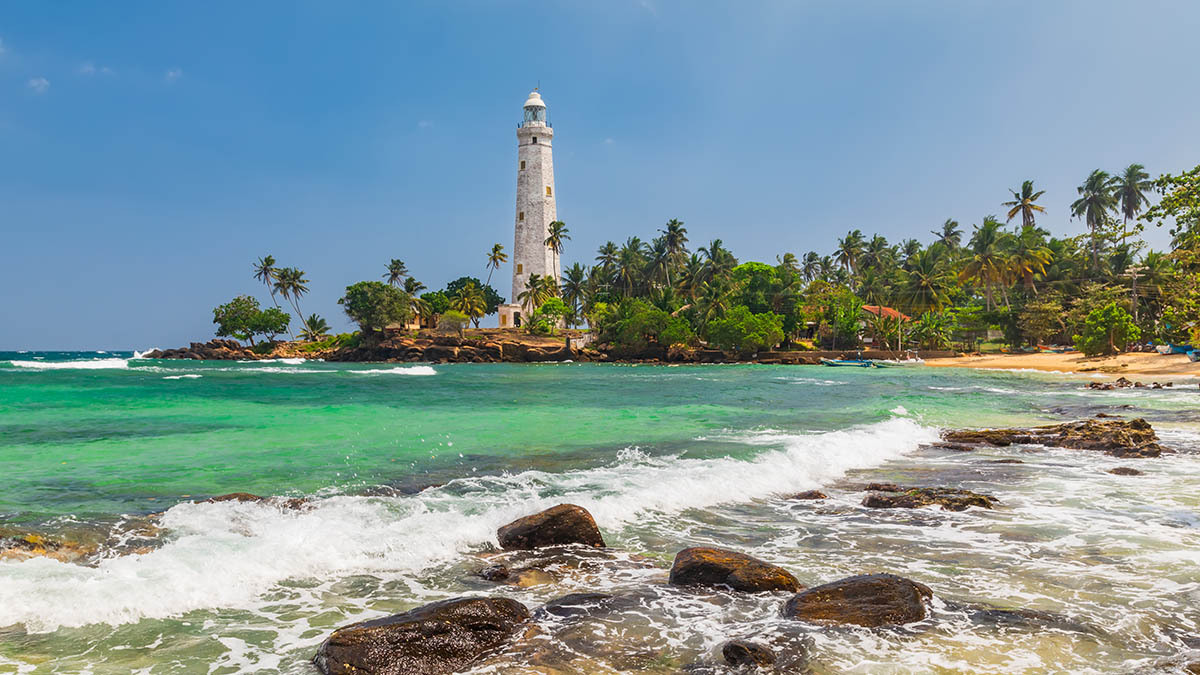 Is Travel Insurance Required for Sri Lanka?
Yes, Sri Lanka requires all international visitors to obtain travel insurance to cover COVID-19-related expenses, regardless of vaccination status. As of April 25, 2022, this mandatory coverage must be purchased directly from Sri Lanka's official website and lasts for 30 days after arrival to the country.
Coverage for expenses related to travel and safety in Sri Lanka is highly recommended in addition to the required coverage for COVID-19. International travel can be unpredictable, and Sri Lanka trip insurance may reimburse or otherwise assist travelers in a variety of troublesome situations. Travel insurance for Sri Lanka can include coverage for emergency medical treatment, lost or stolen personal items, emergency evacuation, and more, depending on the plan.
The island nation attracts international visitors for its beautiful beaches and mountains. Some travelers may prioritize travel medical coverage, especially those participating in adventurous sports like surfing in Sri Lanka. Health and safety should be considered any time travelers go abroad. Though Sri Lanka is generally considered a safe country, travelers to Sri Lanka may still want to understand topics like how travel insurance might help after an act of terrorism.
Various benefits are available to protect travelers heading to Sri Lanka for business or pleasure. Regardless of a traveler's itinerary and personal needs, travel insurance coverages are designed to help protect them in emergency situations.
How Much Does Sri Lanka Travel Insurance Cost?
The price of travel insurance for Sri Lanka generally depends on how long the trip is, the number of travelers being covered, the ages of those travelers, and the type of coverage. Travelers can usually expect travel insurance rates to change as these factors change. For example, covering more travelers or adding more benefits may add to the price of a policy. In some cases, travelers may choose to insure their total trip cost, which can also alter the price of Sri Lanka travel protection.
What Does Travel Medical Insurance for Sri Lanka Cover?
Travel health insurance for Sri Lanka generally covers treatment for accidental injury and illness. This typically includes coverage for hospital fees, emergency medical and dental care, and medical evacuation, though additional coverage may be included as needed to most plans.
Travelers concerned about the possibility of ending a trip early for medical reasons may consider adding trip interruption coverage to their plan. This coverage offers reimbursement to travelers who must leave the country early for a covered reason. If you get sick, hurt, or something else comes up before traveling to Sri Lanka, trip cancellation and Cancel For Any Reason may provide reimbursement instead. Cancel For Any Reason has certain eligibility requirements, so not all travelers will qualify for this particular benefit.
All visitors must be covered by Sri Lanka's official insurance for COVID-19. This coverage aims to protect travelers from expenses related to COVID-19 while staying on the island.
Seasoned travelers tend to prefer comprehensive plans for the most protection when heading overseas. A comprehensive travel insurance plan usually includes travel medical insurance plus benefits for travel-related situations like baggage loss, travel delays, and more.
What is the Best Travel Insurance for Sri Lanka Trips?
All travelers and trips are different, so the most beneficial coverage for a trip to Sri Lanka depends on each individual trip. A few key factors to consider include your health status, health and safety concerns, and your planned activities on the island.
When searching for the best international insurance for Sri Lanka, InsureMyTrip recommends travelers compare companies, prices, and coverage levels to identify what is right for their next trip. Simply start an online travel insurance quote to review unbiased results being offered today.
U.S. / Sri Lanka Embassy and Consulate Locations
U.S. Embassy in Sri Lanka
U.S. Embassy Colombo
210 Galle Road
Colombo 03, Sri Lanka
Phone: 94.11.249.8500
Sri Lankan Embassy and Consulate in USA
Washington DC — Sri Lankan Embassy
2148 Wyoming Avenue NW
Washington DC 20008 United States
Phone: 1.202.483.4025
Los Angeles, California — Sri Lankan Consulate General
3250 Wilshire Blvd, Suite 1405
Los Angeles, CA 90010 United States
Phone: 1.213.387.0210
New York, New York — Sri Lankan Permanent Mission to the UN
820 2nd Avenue, 2nd Floor
New York, NY 10017 United States
Phone: 1.212.986.7040
Disclaimer: The information contained in this article serves as a general overview of benefits and should only be used for informational purposes. Refer to your individual certificate of insurance for specific coverages, exclusions, and benefits. When in doubt, please contact one of our licensed agents for additional assistance.