How Does Age Affect Travel Insurance Rates?
Last updated on 09/30/2022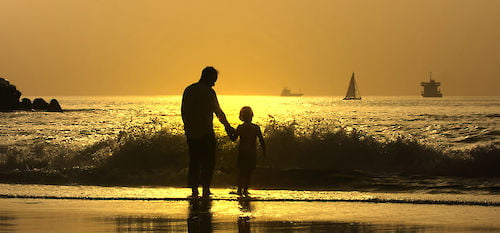 When you begin entering information to obtain a quote, you will be prompted to enter the travelers' ages. Regardless of how far away your trip is, enter your age as of the date of purchasing the insurance. This is one of the three pieces of information that will go into determining the cost of an insurance policy, along with trip cost and the length of your trip. Also, besides just affecting the cost, travelers ages may have an impact on the benefits offered by specific policies.
Typically, as your age goes up, so will the rates of insurance. This can work in reverse also. Some companies will offer a lower rate on comprehensive policies if you are traveling with minors.
When it comes to benefits, there usually won't be much of a change in the comprehensive policies. On the single-trip medical plans though, travelers 80 years of age or older may be limited to $10,000 of medical coverage, and travelers in their 70's may be limited to $50,000, depending on the company. On the other end of the spectrum, children who are insured under an Accidental Death policy may be limited to a death benefit of $25,000 as opposed to the more common $100,000 or higher for adults.
Travelers of all ages are encouraged to consider their itinerary, health, and family when choosing a travel insurance policy. In some cases, age can play a part in the way we plan a trip and the coverages we prioritize. Groups or families with travelers of all ages can often be covered with a single travel insurance plan. InsureMyTrip has thousands of policies for travelers to compare.
Travel Insurance for Over 50
Whether travelers over 50 are going abroad for business, seeking adventure activities, or want to relax while the kids play, rest assured that there are suitable coverages for many types of trips. Adventurous travelers planning a vacation that includes sporty activities like surfing or skiing might be inclined to add a hazardous sports rider to their plan. Travel medical plans need this rider to cover treatment for any injuries related to risky activities.
For golf trips, we highly recommend comprehensive travel insurance plans which may include coverage for medical expenses, trip cancellations, and lost or damaged luggage. These coverages do have their own limits, so be sure to review the details of your plan before purchasing. Special considerations should be taken for high-value items like expensive golf gear.
Some travelers in their 50s are empty nesters or have children at home. If you want to travel without your kids, certain travel insurance coverage like trip interruption can offer reimbursement for a trip if you need to return home early for covered medical reasons. Trip interruption can take affect whether something happens to a traveler on the trip or to an immediate family member back at home. The details of your policy will offer the most up-to-date information on these benefits.
Travel Insurance for Over 60
Travelers over 60 years old often prioritize travel medical insurance to address their personal health concerns while traveling. A comprehensive travel insurance plan may include health- and travel-related benefits alike to give travelers the greatest amount of protection during a trip. Mature travelers tend to plan their trips more carefully, but even the most well-planned trips may be subject to some unavoidable circumstances.
Cancellations are sometimes necessary for a variety of reasons. Whether it be due to family, weather, a medical event, or something else, travel insurance may include coverages to reimburse travelers who can't attend their planned trip. Trip Cancellation and Cancel For Any Reason may be able to refund travelers for otherwise nonrefundable expenses. These coverages may prove to be especially useful for travelers in their 60s who plan to go abroad with their kids or older parents, or who have older parents back at home.
Historically, travelers over 60 are also more likely to travel at least twice annually. Recurring trips can be insured to save travelers time when they know they'll be taking another trip in the future.
Travel Insurance for Over 70
At 65, U.S. passport-holders may be wondering whether Medicare can cover medical treatment in another country. Unfortunately, the answer is usually no. Supplemental plans with some additional coverage may be available from Medicare.gov, but these plans do still have limits for international travelers. Travelers over 65 are recommended to understand these limitations and fill in any gaps in healthcare coverage with travel medical insurance.
When traveling at 70 years old or above, it becomes increasingly important to know how to travel to another country with prescription medications.
Travel Insurance for Over 75
Lost baggage or travel delays can take a toll on travelers of any age but may be especially difficult for those over 75. It may become necessary to purchase meals, essential items, or a hotel room during a longer delay, and your travel insurance plan may be able to offer some reimbursement with necessary expenses when your delay meets the minimum requirements. Be sure to keep receipts from your purchases when planning to make a claim.
As for activities, laid-back leisures like wine tasting and river cruising are common among the itineraries of travelers over 75. Trips that include activities such as fishing with your own equipment may also benefit from travel insurance for lost and damaged luggage. Travel medical coverage is always recommended for trips away from home for the greatest peace of mind.
Travel Insurance for Over 80
The itinerary of a traveler over 80 years old may include fewer "high-risk" activities, but international travel is always made up of unpredictable elements and having sufficient coverage is vital. Though travel insurance coverage limits for travelers over 80 may be lower, some travel insurance companies can insure travelers up to 100 years old.
By entering your age and trip details into InsureMyTrip's travel insurance quote generator, our systems will automatically filter through hundreds of plans by your input criteria to find the most relevant plans for your trip.
Travel Insurance for Over 85
As we get older, the importance of great healthcare coverage only increases. This is especially true when traveling, as there are so many variables involved even in recurring trips and things like sudden injury or illness may require emergency treatment or even evacuation. Travelers over 85 may be at greater risk of weakened immune systems and may consider plans that offer higher medical limits when going abroad.
Travelers over 85 years old who are going on a cruise may especially want to consider travel insurance due to the unique, multi-leg nature of traveling by ship. In fact, cruise travel insurance is highly recommended not only for travelers in their 80s, but for all age groups when traveling by sea.
Disclaimer: The information contained in this article serves as a general overview of benefits and should only be used for informational purposes. Refer to your individual certificate of insurance for specific coverages, exclusions and benefits. When in doubt, please contact one of our licensed agents for additional assistance.