Travel Insurance for Sweden
Last updated on 06/22/2022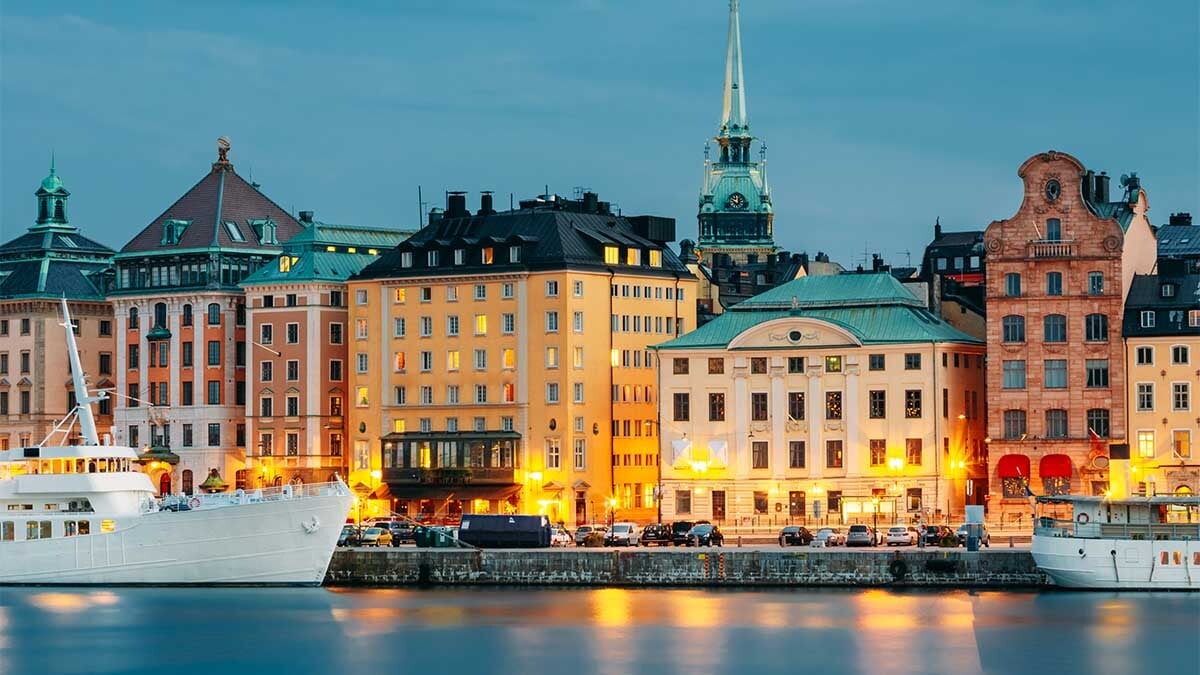 Do I Need Travel Insurance for Sweden?
Sweden does not require U.S. citizens to be covered by travel insurance, but visitors from certain countries must obtain specific travel insurance coverage and a Schengen Visa before entering the country.
When applicable, the mandatory travel insurance for Sweden must cover visitors for at least $50,000 of medical emergency and hospitalization coverage, $300,000 of emergency evacuation and repatriation coverage, a deductible of $0, and the provider of the plan must have offices located in Europe. These same requirements apply for all countries within the Schengen region. Visitors to Sweden may opt for a standalone travel medical insurance which provides the necessary coverage or a more thorough plan to also include various travel-related benefits, like those related to delays and other disruptions during a trip abroad.
Though optional for many visitors, travel insurance is recommended for all international trips to Europe. Travel insurance may offer protection for travelers in the event of unavoidable situations that could quickly become costly.
How Much Does Sweden Travel Insurance Cost?
Each travel insurance policy is unique to the trip being covered, so there is no single set price of travel insurance for Sweden. However, several factors will typically influence the total cost of a plan:
Number of travelers: Coverage for a larger number of travelers to Sweden generally costs more than the same coverage for a solo traveler or a couple.
Age of travelers: Older travelers may also see higher rates than younger travelers for the same coverage levels. Some travel insurance providers can protect travelers under the age of 17 at a reduced rate or at no additional cost.
Duration of the trip: As longer trips to Sweden usually involve more risk than shorter trips, the price of travel insurance can rise as the duration of a trip increases.
Type of coverage: Most often, including additional coverages in a Sweden travel protection plan will alter the price of the plan. The cost of each benefit may vary.
To get a picture of some travel insurance plans that may fit your unique concerns and budget, travelers may review different plans for free with InsureMyTrip's online travel insurance quote process. Before buying any coverage for Sweden, we recommend comparing different travel insurance companies and levels of coverage to identify what kind of plan you may prefer to protect your next trip.
What Does Travel Health Insurance for Sweden Cover?
Most travel medical plans cover emergency medical and dental treatment overseas, hospital expenses, and emergency medical evacuation. Depending on the plan, medical travel insurance for Sweden usually also allows room for additional benefits such as coverage for pre-existing conditions, trip cancellation due to covered reasons like illness or injury, and more.
Travelers may also add their choice of additional travel-related benefits to their Sweden trip insurance with a comprehensive travel insurance plan, which may offer protection for events from flights delays to issues with baggage and more.
In 2020, the COVID-19 pandemic became a named event, so some travel insurance providers may not offer coverage for costs related to the coronavirus. For travelers concerned about COVID-19, the Cancel For Any Reason (CFAR) coverage may provide the option to cancel a Sweden trip for reasons not covered by their policy. CFAR coverage may be able to reimburse up to 75% of total nonrefundable trip costs to a traveler in the event of cancellation in a trip to Sweden.
Please be advised that Sweden requires citizens from certain countries to be able to show proof of travel health insurance that includes a minimum of $50,000 for medical emergency and hospitalization coverage, $300,000 for emergency evacuation and repatriation services, and a deductible of $0 to enter the country.
What is the Best Travel Insurance for Sweden Trips?
It's possible, and very likely, for every traveler to view a different Sweden travel insurance plan as the most ideal for their trip. The right international insurance for Sweden ultimately comes down to the type and level of coverage that will work best for each trip and traveler, addressing travelers' personal concerns and budget.
Disclaimer: The information contained in this article serves as a general overview of benefits and should only be used for informational purposes. Refer to your individual certificate of insurance for specific coverages, exclusions, and benefits. When in doubt, please contact one of our licensed agents for additional assistance.