Travel Insurance for Belgium
Last updated on 04/11/2022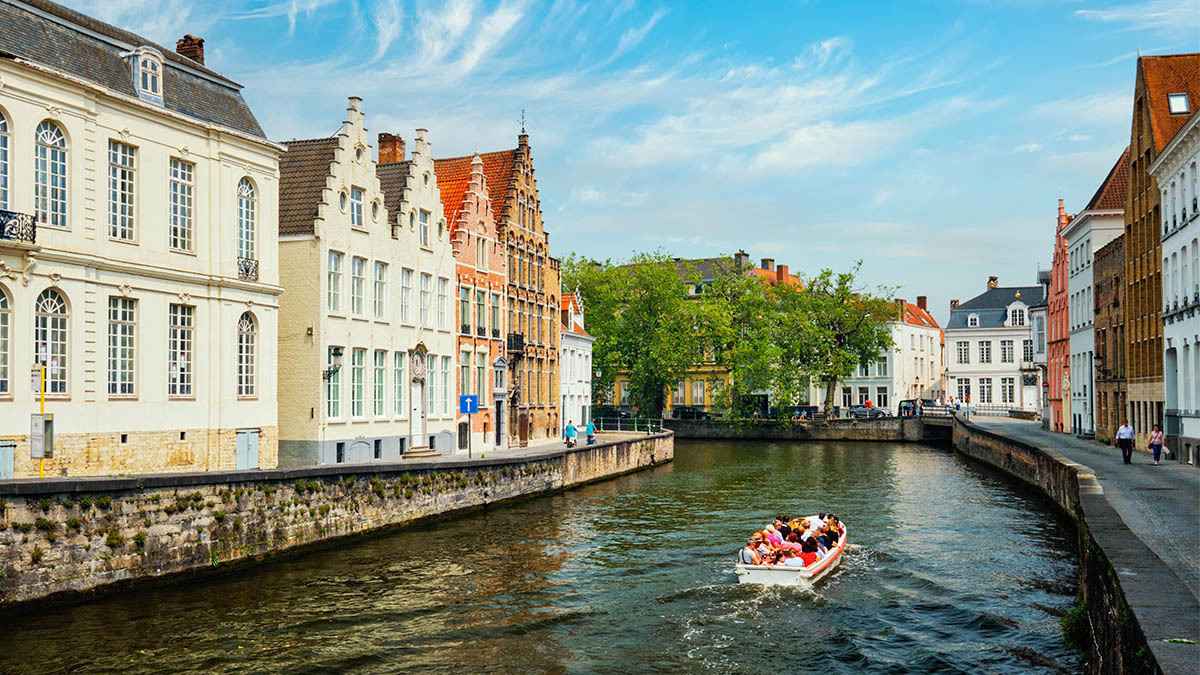 Do I Need Travel Insurance for Belgium?
Travel insurance for Belgium is mandatory for some visitors and recommended for all. While optional for U.S. citizens, Belgium does require all visitors from certain countries to show proof of specific travel insurance. This mandatory travel insurance coverage must include:
Minimum of $50,000 in Medical Emergency/Hospitalization Coverage
Minimum of $300,000 of Medical Evacuation/Repatriation Coverage
$0 Deductible
The company providing this coverage has offices located in Europe
As part of the Schengen Area, Belgium's travel insurance requirements are identical to the other member countries of the Schengen Area. Obtaining Schengen Visa travel insurance will allow freedom of movement plus travel insurance coverage for travelers within all 26 Schengen Area nations.
Although Belgium and the Schengen Area only require travel medical insurance with coverage for emergency medical treatment and evacuation, a policy with travel-related benefits is highly recommended for all travelers. Depending on the plan, benefits may include coverage for travel interruptions, weather-related delays, luggage loss or damage, and much more.
How Much Does Belgium Travel Insurance Cost?
The price of travel insurance for Belgium is largely determined by the type of coverage, duration of the trip, number of travelers, and age of the traveler(s).
The addition of more benefits or higher coverage limits generally comes with a higher price. In some cases, travelers concerned about cancellations may want to insure the total cost of their trip, which can further increase the cost of Belgium travel insurance, but may prove to be worth it in the event of a cancellation not otherwise covered. Cancel For Any Reason (CFAR) provides travelers with the most flexibility when a trip must be cancelled, and is often able to reimburse travelers for up to 75% of their total nonrefundable trip cost.
What Does Travel Health Insurance for Belgium Cover?
Most Belgium travel protection plans include medical benefits to assist travelers who become sick or injured during their stay. Travel medical insurance for Belgium covers visits to foreign doctors, hospital stays, and other circumstances depending on the details of your plan.
Travelers may choose to include common coverages in their medical plan, such as:
Pre-Existing Conditions: A traveler may obtain a waiver for an existing condition to ensure overseas coverage related to the condition. Without the waiver and appropriate coverage, some travel medical plans may not be able to assist with expenses related to pre-existing medical conditions.
Trip Cancellation: An accidental injury or extreme sickness renders a traveler unable to continue with the trip and the traveler must return home.
Cancel For Any Reason (CFAR): Travelers concerned about cancellations due to COVID-19 or other events which may not be covered by the trip cancellation benefit may consider the CFAR benefit, which can reimburse travelers for up to 75% of the total cost of their trip to Belgium. CFAR has certain eligibility requirements, so not all travelers will qualify for this benefit.
High Risk Activities: International visitors are often attracted to Belgium's Ardennes mountains for excursions like hiking and mountain biking, but injuries from high-risk activities may not be covered by all travel insurance plans. A hazardous sports rider can ensure that accidents during risky, otherwise uncovered activities are insured by your Belgium trip insurance policy.
Many of these medical benefits are available in comprehensive plans which include travel-related coverage options that medical plans may not have. Comprehensive travel insurance for Belgium may include health- and travel-related coverages such as the above medical benefits in addition to selections related to luggage loss, rental cars, delays, and more.
What is the Best Travel Insurance for Belgium Trips?
As each traveler has specific concerns about their own health or travel details, no single travel insurance plan will be ideal for every traveler. InsureMyTrip recommends travelers to compare plans and providers best suited for them based on the details of their specific trip. Start a quote to begin comparing plans to find the right plan for your next trip to Belgium.
Disclaimer: The information contained in this article serves as a general overview of benefits and should only be used for informational purposes. Refer to your individual certificate of insurance for specific coverages, exclusions, and benefits. When in doubt, please contact one of our licensed agents for additional assistance.