How to Save Money When Buying Travel Insurance
Last updated on 03/27/2023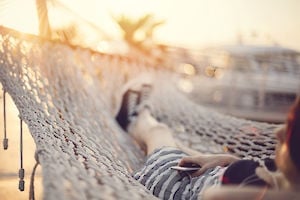 If you had an extra $200 to put towards your vacation, you probably would want to choose an excursion over travel insurance. But you know better, and that's why you're shopping plans on InsureMyTrip. We travel too, and understand the desire to find a plan that meets all your travel needs, but doesn't take more money out of the vacation fund than necessary.
You should know, you'll never see a discounted travel insurance plan available in the United States. Rates are regulated, and it is illegal to offer identical policies at different prices. If you see a plan listed cheaper somewhere else, be careful. It is not the same plan, and you'll need to look in the fine print to understand the differences. That's the basis of our Price Guarantee.
So how can you save money when purchasing a travel insurance plan?
Insure the right values.
We've always stressed how you should add up the "pre-paid, non-refundable expenses that would be lost in the event of a cancellation," and we will continue to do so. But don't insure for costs you would be willing to replace with a voucher.
For example, your scheduled flight out is canceled, and the airline offers you a voucher for the cost of the flight. You have a choice. If you are willing to take the voucher and move on, then don't insure the cost of the flight. If you would rather have cash in hand, then you could decline the voucher and file a travel insurance claim. Less insurable trip cost results in a lower travel insurance premium.
Emergency evacuation costs span $25,000 to $250,000 an occurrence. If you ever need to be evacuated, you'll be glad you had travel insurance. However, it may not be necessary to shop for a plan with $1million in coverage. That extra protection also comes at an extra premium.
If you are traveling with your children, pay attention to the plan details. There are providers and plans designed for family travel, which places children on their parent's policy, helping to reduce premium costs.
But there are coverages you DO NOT want to skip, regardless of the price. You'll find articles suggesting you pass on Cancel For Any Reason coverage to save premium costs. While travel insurance plans often come with a great list of covered trip cancellation perils, Cancel For Any Reason can take that to the next level. Going to the Caribbean during hurricane season? Cancel For Any Reason may be worth the extra cost.
Disclaimer: The information contained in this article serves as a general overview of benefits and should only be used for informational purposes. Refer to your individual certificate of insurance for specific coverages, exclusions and benefits. When in doubt, please contact one of our licensed agents for additional assistance.