Travel Insurance for Motorcycle Trips
Last updated on 03/04/2022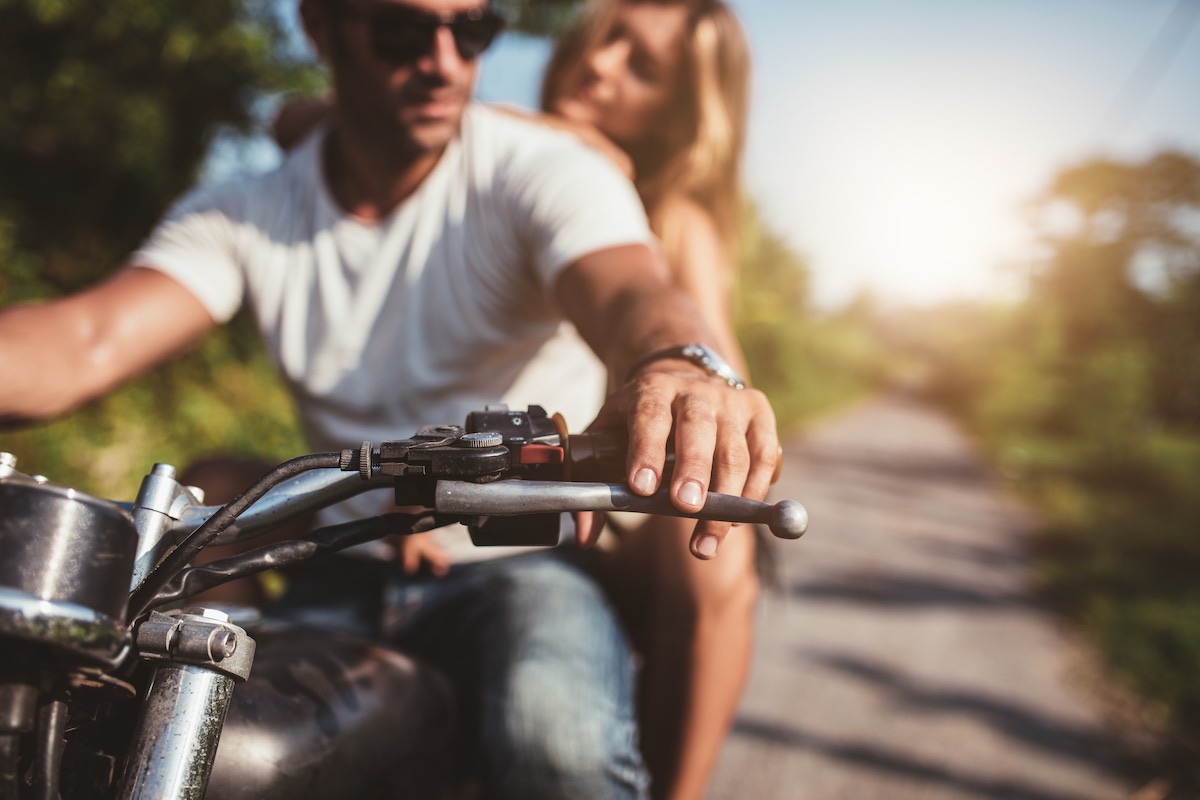 Travel Insurance for Your Motorcycle Tour
August brings the annual Sturgis Motorcycle Rally, an event which has been attracting tourism to the Black Hills of South Dakota as hordes of bike enthusiasts descend upon the location for a week of fun and festivities. As famous as Sturgis has become, it's not the only convergence of travel and tourism with motorcycles; our call center is accustomed to hearing from motorcycle fans who are planning to see the world from the seats of their bikes. Travel insurance for motorcycle tours is certainly available, but as with any travel insurance purchase, it's important to do some homework before you make a decision about which type of coverage will be best for you.
If you're planning a motorcycle tour, whether in the continental U.S. or abroad, you may be chiefly concerned about three things: Cancellation of your trip (and the subsequent loss of any pre-paid, nonrefundable expenses you might have racked up securing the tour); injury; and damage or loss of property. Travel insurance can address some, but not all of those concerns, and coverage for you will vary depending on your individual circumstances, the specifics of your trip, and the travel insurance plan and provider you ultimately choose. Also, keep in mind that, as with many other sports and activities, if you're engaged in a motorcycle activity as a professional or racing, travel insurance will most likely not be available for that portion of your trip.
Does Travel Insurance Cover Motorcycle Accidents?
Depending on your policy, travel insurance may offer coverage in the event you are injured in a motorcycle accident. Damage to the motorcycle itself, however, is usually not covered by your travel insurance policy and is generally the responsibility of the company that insures your motorcycle on a regular basis.
It is also important to note that the operator of the motorcycle needs to have the proper license to operate a motorcycle. In the event you are operating a bike illegally, your claim could be denied.
What if I Cancel My Motorcycle Trip?
A travel insurance package policy works the same way for motorcyclists as it does for the average traveler. If you have to back out of your planned trip for a covered reason — such as unexpected illness or injury before you depart — most package policies will likely reimburse you for your pre-paid, nonrefundable expenses. That means any deposits you've paid for airfare, to secure your spot in a tour group, to reserve lodgings, or to participate in any special activities that require advance reservations and payment may be covered by your travel insurance policy. If your tour is cancelled by the operator, while they will likely be responsible for returning any money you've provided to them for the experience, a package policy may also assist you by reimbursing you for any other nonrefundable expenses you've incurred for additional trip preparations.
Will Motorcycle Travel Insurance Cover Injury?
Motorcycle riding is not considered by most travel insurance providers to be an especially hazardous activity, no matter what your mom might say. If you have purchased a travel insurance package policy to cover your trip, it may include emergency medical coverage for any injuries you might suffer as a result of your motorcycle tour.
Also, you may want to consider looking at an emergency medical evacuation membership as it could give you the flexibility to get to a hospital of your choice if you are hospitalized more than 150 miles away from your home.
We know it's unlikely that you'll get hurt — but isn't it nice to know that you can purchase a travel insurance plan that could cover you if you do?
What if My Motorcycle is Damaged on My Trip?
If your motorcycle is damaged while you're on the road, it's not likely that a travel insurance policy will cover the damages. That's generally the responsibility of the company that insures your motorcycle on a regular basis. However, we would recommend getting in touch with that insurance company to make sure that your bike will be covered as you expect no matter where you are in the world. If you plan to rent a motorcycle abroad, find out what coverage the rental agency offers. In some cases, credit cards may offer some coverage as well. In general, insurance through the rental agency or a credit card may be minimal so purchasing a third-party travel insurance plan may be the best way to cover your motorcycle tour.
Sports and Hazardous Activity Riders
If you're purchasing a travel medical plan, rather than a standard package policy, you should definitely ask a Customer Care representative about adding a sports rider to your insurance purchase. Travel Medical insurance sometimes works slightly differently from package policies, and it's common for companies providing travel medical plans to require that a special rider be purchased to insure you against possible injuries you might sustain while on your trip.
Taking your motorcycle on vacation with you may sound like the perfect way to relax and see the world, but it's a good idea to be prepared. Before you make a travel insurance purchase, we recommend that you call our Customer Care Center at 800-487-4722 and speak to a licensed representative who can help you choose a plan to cover your tour.
Disclaimer: The information contained in this article serves as a general overview of benefits and should only be used for informational purposes. Refer to your individual certificate of insurance for specific coverages, exclusions and benefits. When in doubt, please contact one of our licensed agents for additional assistance.