Snowbird Travel Insurance
Last updated on 03/27/2023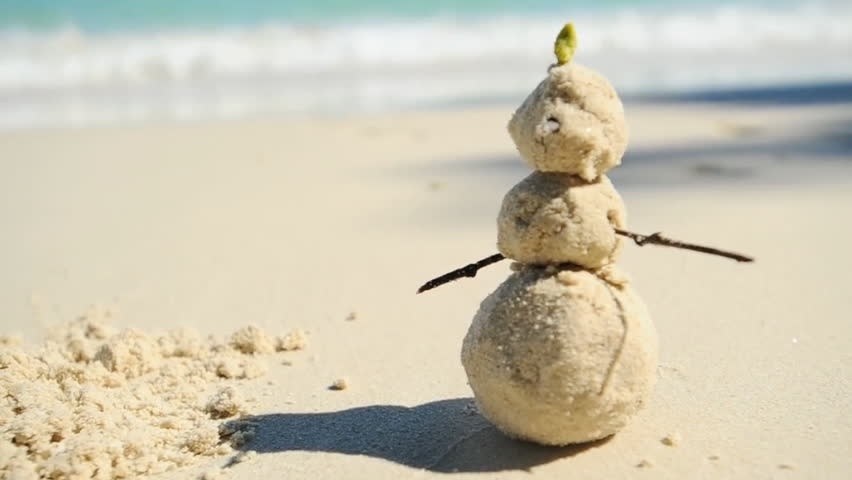 Snowbirds & Travel Insurance Explained
Each year thousands of travelers, known as snowbirds or winter visitors, leave the brutal winters of the northernmost regions of North America behind for warmer climates. Traditionally, snowbird season starts after the holidays in January, but travelers have been leaving as early as November and returning to their primary residence in March or April. Some of the most popular destinations include the Sun Belt region of the US, Mexico, and the Caribbean.
Though their warm-weather residencies are often viewed as a second home, snowbirds are still travelers and often look to protect their trip south. These travelers are looking to get away from the rough weather, but do not want to compromise on travel protection, medical coverage, or even hurricane coverage.
Can I Insure My Snowbird Trip?
Not always, but sometimes there are coverage options available for snowbirds looking for travel insurance. Most travel insurance plans are designed to protect vacations or trips that fall within a window of 2-30 days. The longer the trip, the fewer available plans. However, that does not mean there is not a solution! Some plans can cover extended trips for durations up to a year.
Finding the right travel insurance for a snowbird trip can be tricky, and the lengthy nature of this type of trip is one of the main sources of confusion. Kerri Westenberg from the Star Tribune highlights three concerns that arise when finding snowbird travel insurance:
The Length of the Trip
Using Airline Points
Insurance Coverage at a Second Home
Our Director of Customer Service, Mike Griffin, chatted with Kerri about the common complications and about the potential options for snowbirds looking for travel insurance as they head south for the winter. Mike was able to explain the intricacies of plans and policies and how to get snowbird travel insurance.
Coverage Options for Time-Shares & Second Homes
Frequently customers reach out regarding travel to their second home, frequently a condo or a timeshare. Mike explains, "This can be a complicated scenario and may not be insurable under travel insurance. However, travel medical plans (for travel outside of your home country), lost or delayed baggage concerns, and insuring costs of flights may still be an option."
Leveraging baggage benefits and flight cancellation coverage can be beneficial, especially when traveling to and from your warm-weather destination. You may also want to consider a travel medical policy if your regular health plan won't cover you or if you travel out of the country. These options can help you craft your own custom snowbird travel insurance.
Snowbird Trips & Return Dates
When examining coverage options for snowbird trip insurance, there are a few key factors to keep in mind. First, the uncertainty of your return date can throw a wrench into things.
"You'll be required to give travel dates when requesting a travel insurance quote," Griffin shared. "And for some snowbirds, that could be a problem. Often they return when the weather is better, and don't necessarily commit to a set date."
The good news is that you can return earlier than the insured date! If you know for a fact that you will be home for your granddaughter's April 25th birthday, then use that as your return date. However, if you plan to travel to a vacation home you own or share, there are other items to consider.
Airline Reward Points & Trip Cost
Many snowbirds rack up frequent flyer miles on their trips south and hope to use the airline rewards to book trip tickets. When calculating the insurable trip cost, it's important to remember that travelers can only insure prepaid, non-refundable expenses associated with their snowbird travel plans.
This means that if you use frequent flyer miles to purchase a ticket, you cannot insure the face value of the ticket because there is no money involved. "What you can do is insure any taxes or fees associated with points and miles and include that amount as your trip cost," Mike advises travelers.
You can also usually insure your rebanking fees to put your miles back in your account if you have to cancel your trip for a covered reason. Plans vary and you would need to review the plan details for more specific information.
InsureMyTrip's award-winning customer care team is available to help travelers find the right plan for their trip. When in doubt, you can contact one of our licensed travel insurance experts to see what plans are available for your unique trip.
Disclaimer: The information contained in this article serves as a general overview of benefits and should only be used for informational purposes. Refer to your individual certificate of insurance for specific coverages, exclusions and benefits. When in doubt, please contact one of our licensed agents for additional assistance.