Best U.S. Road Trips for Electric Vehicles
Last updated on 07/27/2022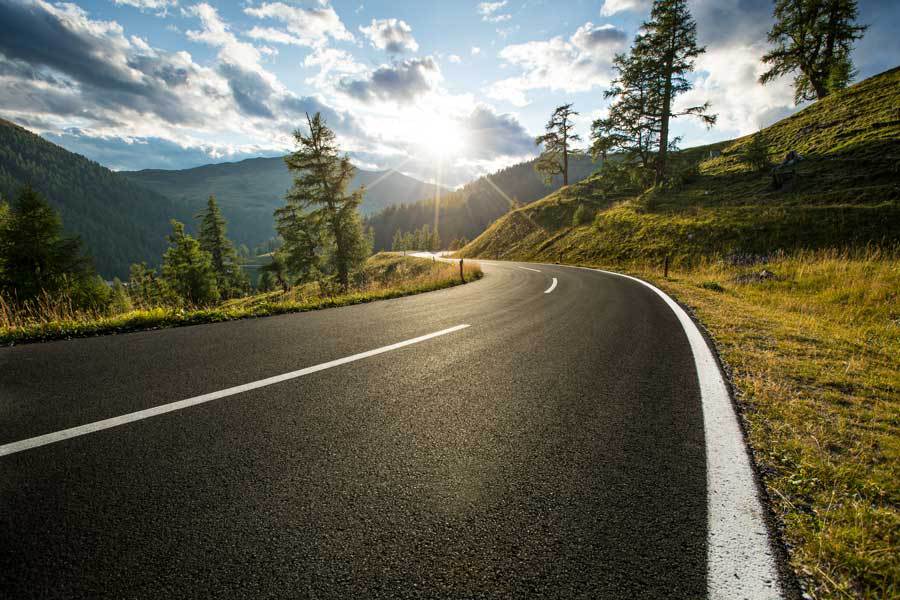 With the cost of fuel rising many people are choosing to switch their petrol or diesel cars for electric cars. Rising gas costs are also causing more people to vacation closer to home, choosing to experience one of the great American road trips instead of boarding a plane to travel abroad. But which road trip has the best infrastructure for those traveling with an electric vehicle?
An electric vehicle, or "EV," can travel an average of 190 miles before needing to be recharged. The speed of charge varies and is an important consideration for those planning a long trip.
To help you decide on your next adventure with your electric vehicle, InsureMyTrip analyzed 13 of the most popular U.S. road trip routes. We specifically examined the quality of charging capabilities, frequency of available stops, and quality of the overall amenities during your journey.
Best U.S. Road Trips for Electric Vehicles
| # | Route Name | Overall (/10) |
| --- | --- | --- |
| 1 | Pacific Coast Highway | 6.48 |
| 2 | Natchez Trace Parkway | 5.91 |
| 3 | Appalachian Trail | 5.42 |
| 4 | Atlantic Coast | 5.38 |
| 5 | Oregon Trail | 5.32 |
| 6 | New York to Niagara Falls | 4.35 |
| 7 | Southern Pacific | 3.96 |
| 8 | Southern Utah National Parks Circuit | 3.93 |
| 9 | Highway 61 | 3.85 |
| 10 | Great River Road | 3.85 |
| 11 | Route 66 | 3.33 |
| 12 | Blue Ridge Parkway | 3.08 |
| 13 | Border to Border | 2.22 |
Key Findings
Our overall best road trip for an electric car is California's Pacific Coast Highway. With the most chargers per stop and the second highest number of Level 3 chargers per stop, this road trip can also offer highly rated attractions and experiences rated 4.48/5 stars on average.
Next, we have Natchez Trace Parkway which not only has 83% of chargers offered for free, but also 58% of the chargers are level 3 (the maximum speed). While these amenities are great for EV travelers, there are a low number of chargers offered at each stop. If you are considering this travel route, our advice is to plan your trip for a quieter time of year.
Our third place pick is the Appalachian Trail, what this route scored highly on was the lifestyle element. With an average restaurant rating of 4.43/5 stars and the national parks along the route being rated at 4.67/5 stars, this is a great scenic road trip.
Our study found that not all routes are suited for electric vehicles. The Border to Border trip performed poorly in both the convenience element and the lifestyle element. The route had not only the worst rated attractions and experiences at just 4.13/5 stars, but it may also require some infrastructure improvements before it can be considered a great EV road trip.
The second lowest rated route is the Blue Ridge Parkway. Whilst this is a stunning route through the Blue Ridge Mountains, this route was the hardest to map out with charging points in mind. Many of the chargers were slightly off route, which may result in a need for more planning from travelers who will need to stop often during their journey.
Another route that was challenging to plan was the Oregon Trail, specifically between Custer and Iowa falls. The best option is to divert the route through South Dakota, seemingly the only public chargers in Nebraska are along Highway 80. Although this is a great route with the highest rated attractions and experiences at 4.52/5 stars.
Overall, the infrastructure for electric cars is excellent throughout the United States. Routes near or along large cities generally have more quality charging stations available. However, routes "off the beaten track" aren't without their own charging stations, they just may not be as common. If traveling long distances away from large metropolitan areas, our advice is to plan these routes out carefully as there can often be just over 190 miles between charge points.
It is important to keep in mind that this data was current as of the time of publication of this article. However, as electric vehicles increase in popularity and supporting infrastructure for these vehicles continues to improve throughout the U.S., some of the information and insights may have changed. Be sure to always do your own research before setting out on a long road trip so you can be prepared and enjoy the journey without worry.